Moody Autumn Engagement Session | Caroline + Kyung |
An Earthy Outdoor Wedding Venue near Greensboro and Raleigh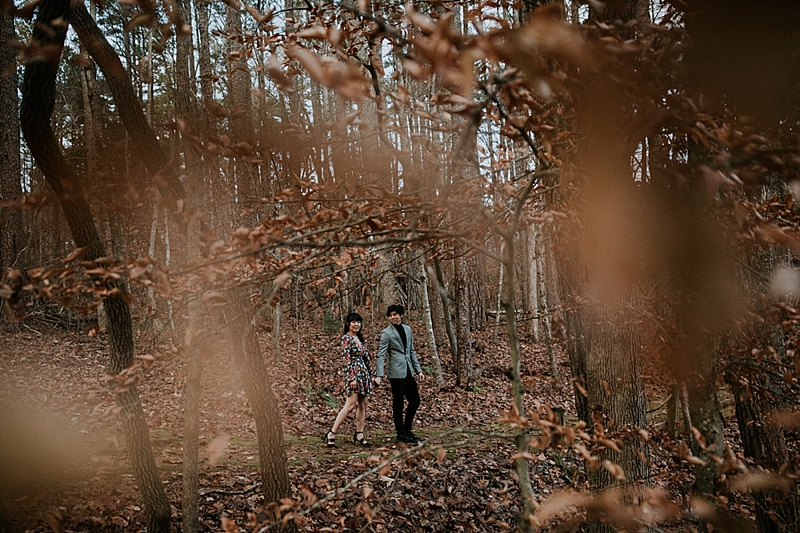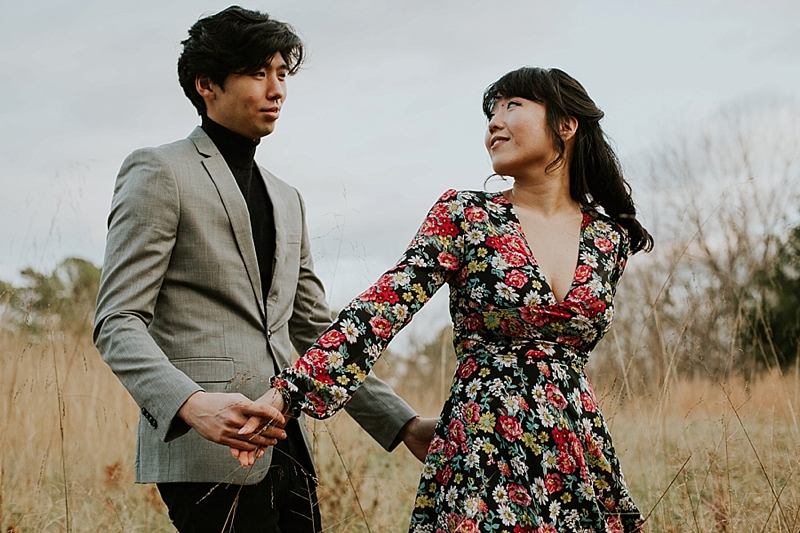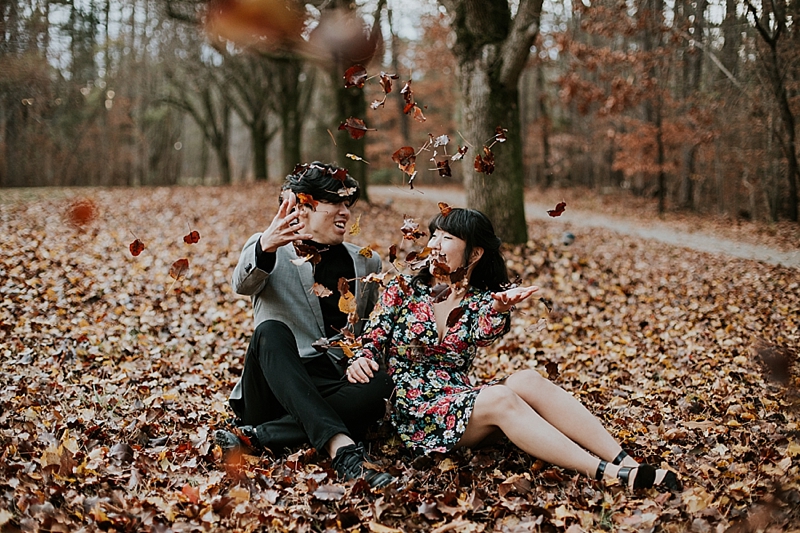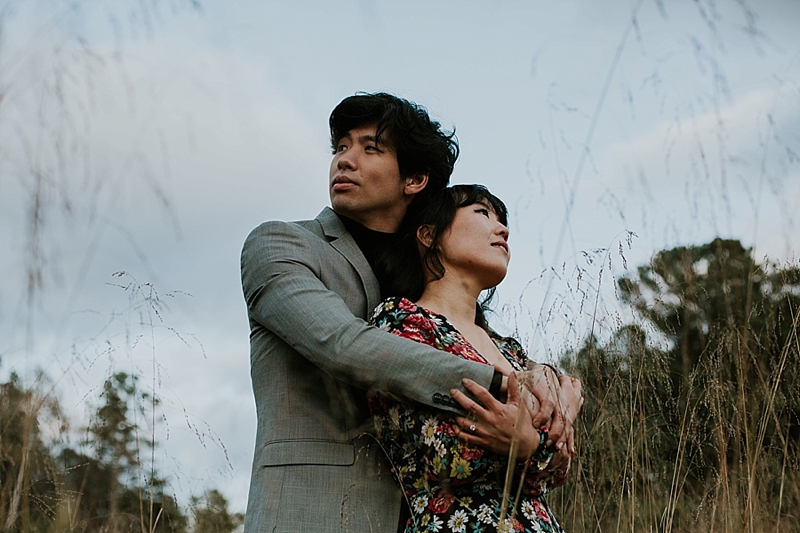 A lot of times, I select the spot for engagement sessions. But this time, Caroline picked out a spot, and I have to say it was a pretty epic find. I had never been to Timberlake Earth Sanctuary. In fact I had never even heard of it before. But now that I've been there I can't wait to go back! Timberlake Earth Sanctuary is a very natural, earthy wedding venue located near Burlington, North Carolina. It is within easy reach of Greensboro and Raleigh but gives that feeling of being so far away from it all. We all really loved it there!
I met Caroline and Kyung in the sanctuary a little bit before sunset, where they greeted me with a delicious pastry they had kindly picked up for me at a local bakery on the way. I mean, how thoughtful! In planning their session, Caroline told me that she preferred to do it either during summer while the leaves were still green, or in the dead of winter when the trees were completely bare. So we planned for early December. We got pretty lucky with a little bit of warmth in the air, and most of the trees were bare, so I think this winter session fared pretty well.
We took advantage of all the different scenery Timberlake Earth Sanctuary has to offer. There's the marsh, the pond, the barn, the wild open fields… its really such a lovely place to photograph. We wrapped up the session just in time for a beautiful pinky orange sunset.
I savored that delicious pastry on my drive home and thought to myself that I am already super excited for Caroline and Kyung's Mad Dash wedding at the Leslie Alford Mims House this spring.
Thank you for reading!
Shelley Hartman