The Meadows at Firefly Farm Preserve Wedding Venue | Raleigh Wedding Planning Guide
The Location of The Meadows at Firefly Farm Preserve in Raleigh, NC
The Meadows at Firefly Farm Preserve is an amazing wedding venue to get married at in Raleigh, North Carolina. And as a wedding photographer, it is one of my very favorite spots to photograph in the area. What makes the Meadows Raleigh so great, is that it is a huge open space full of fields, trees and open sky to enjoy the sunset….yet it's just up the road from Downtown Raleigh! 
The Wedding Venue Spaces
The Meadows at Firefly Farm Preserve (sometimes called just the Meadows, or sometimes The Meadows Raleigh as their instagram account is named) – holds so much beauty in their wedding venue. The venue includes not only the stately Aerie House, the Roost house, and the eclectic yet modern slash industrial Heron Hall… but also 115 acres of gently rolling field. On the perimeter of the field lies a vineyard, flowering bushes, and a couple of historic homesites. Its really hard to describe the scope of the Meadows at Firefly Farm Preserve in words though- you really just have to see it!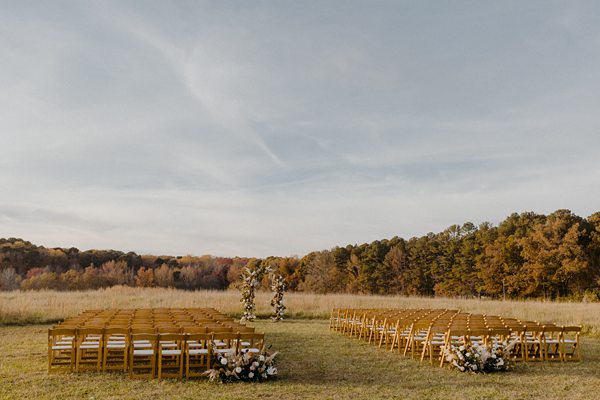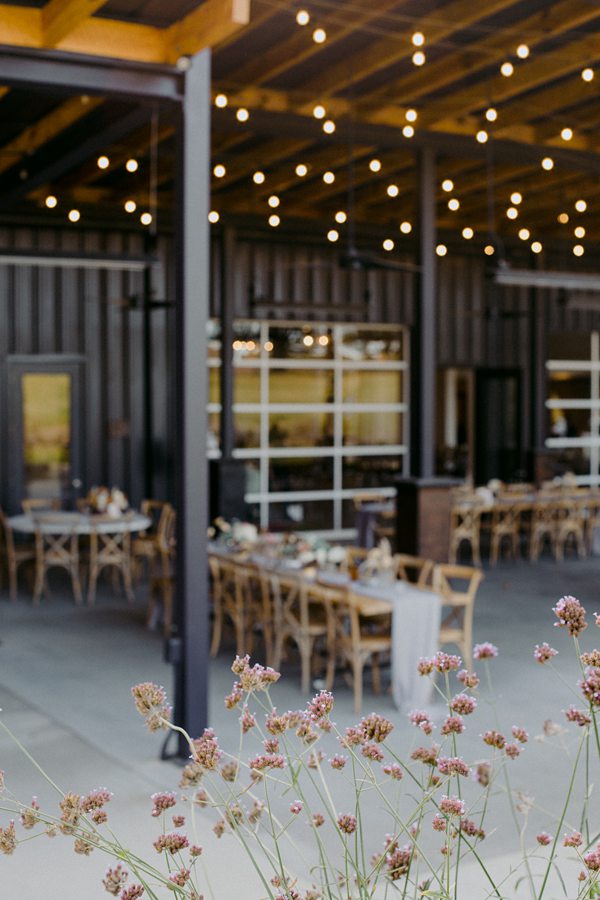 Environmental
On top of this, the owners of the wedding venue, Anna and her family, are some of the nicest people you could come by. Anna is always putting her heart into new projects to add special touches to the venue. But even more than their passion for providing a gorgeous wedding venue- the owners are committed to land preservation. Whether its the seasonal care they tend to the fields, or the educational programs they hold on non-wedding days, they both embody and educate what is needed to protect the beautiful nature of this area. I think this is something we can all get behind. 
Contact Me – Raleigh + Destination Wedding Photographer
If you are planning your wedding at The Meadows, and need any information about what to expect, vendors to recommend, etc, please don't hesitate to ask. Please feel free to look to the links provided below for more detailed information on the Ceremony and Reception sites at the Meadows at Firefly Farm Preserve as well.
And if you are interested in the possibility of having me photograph your gorgeous wedding memories, please send me a message! It is always a joy to photograph a wedding at this gorgeous Raleigh venue with all its scenic grandeur. You can also feel free to have a look through my blog or portfolio. 
Thank you and congratulations!
Michelle Elyse
Michelle Elyse Photography 
Fine Art Raleigh-based Destination Wedding Photographer
Please check out these other articles for more details about The Meadows at Firefly Farm Preserve in Raleigh, NC
The Meadows at Firefly Farm Preserve Wedding Ceremony Overview
The Meadows at Firefly Farm Preserve Wedding Reception Overview
Full Real Wedding Day at Firefly Farm Preserve