Spring Bridal Session with Tulips & Gold Foil Wedding Dress | Washington DC wedding photography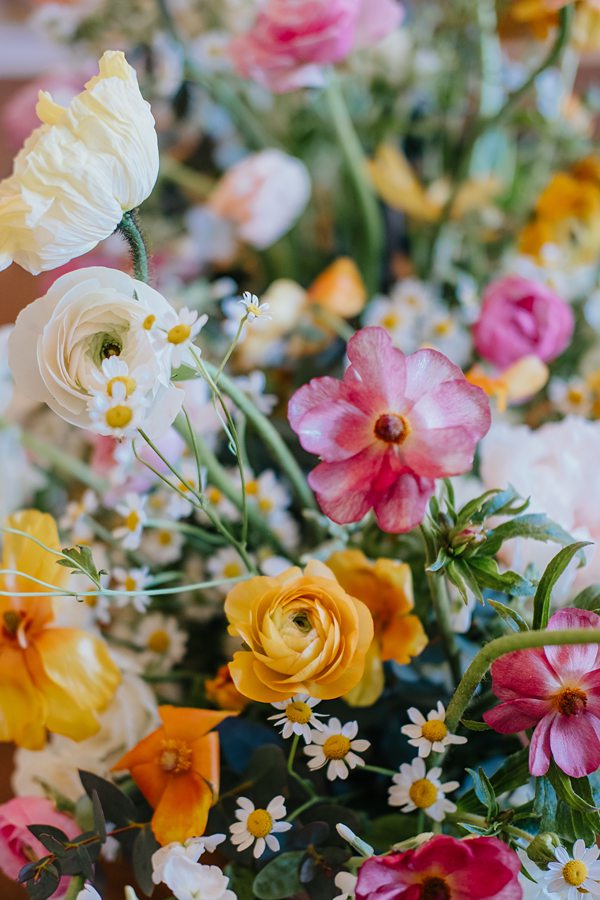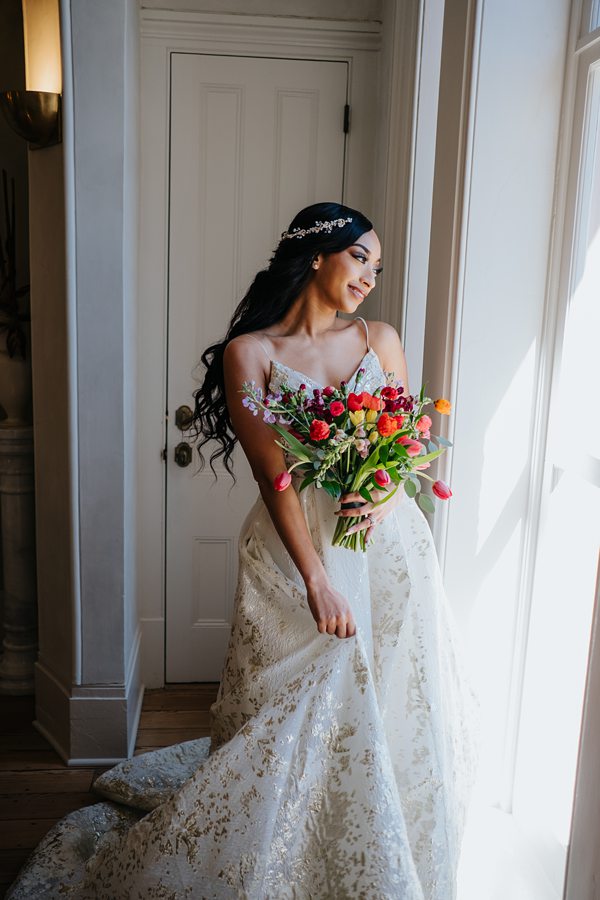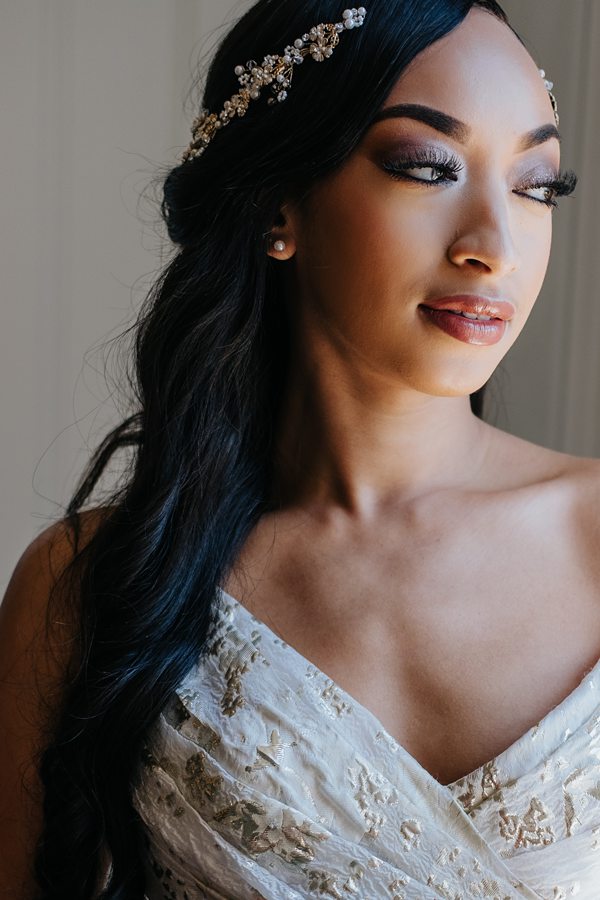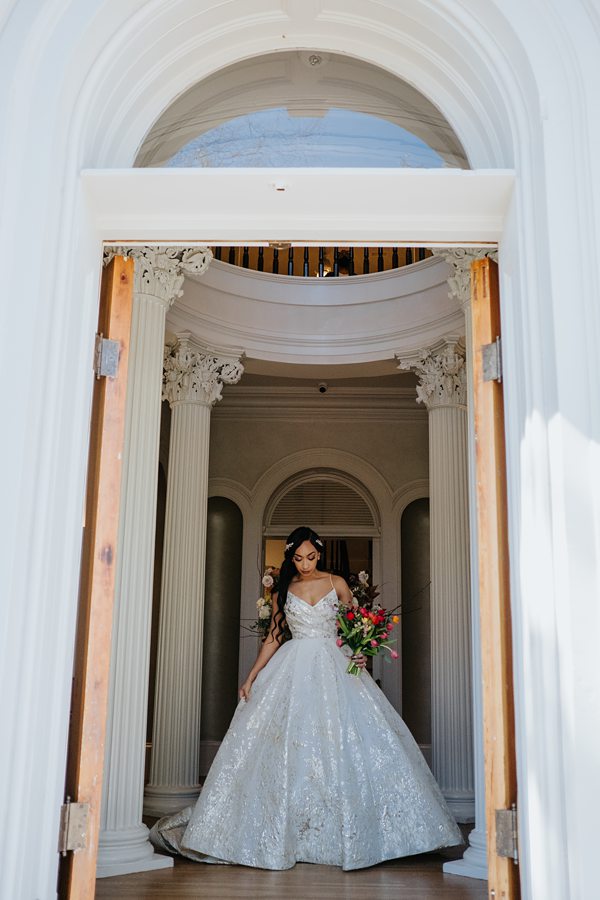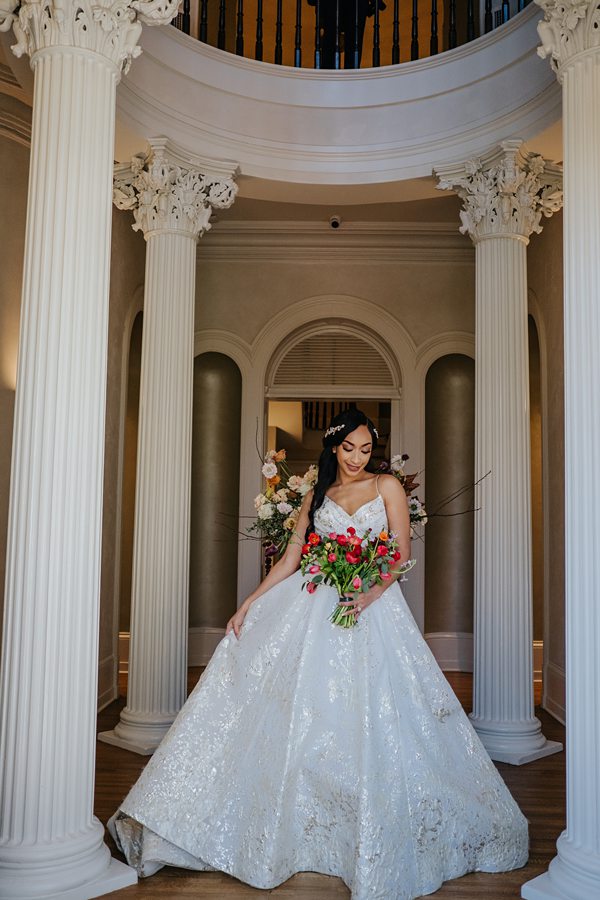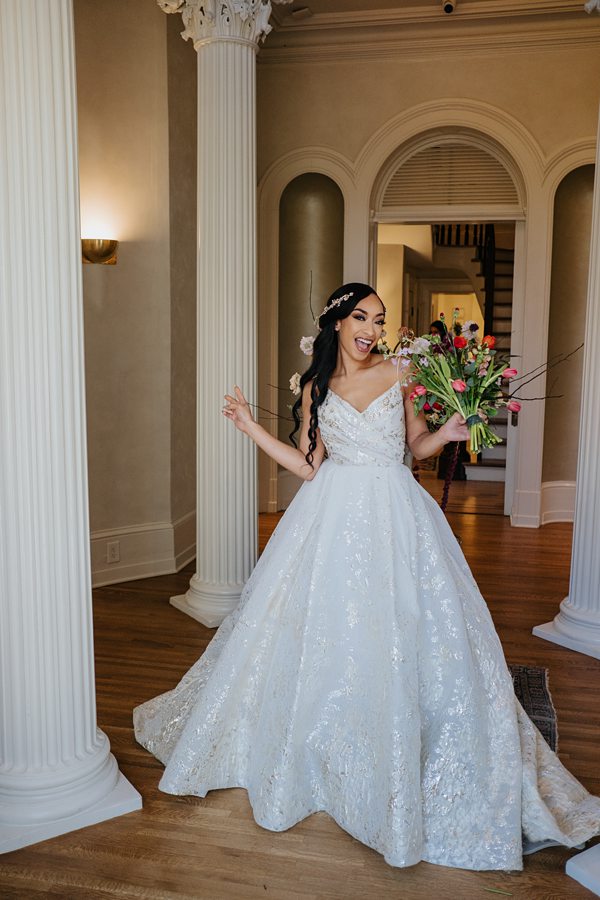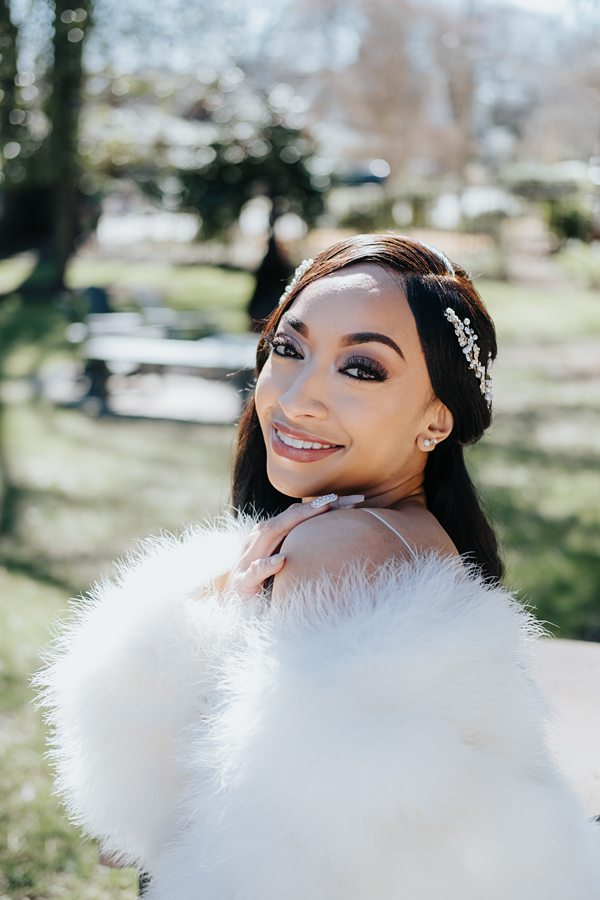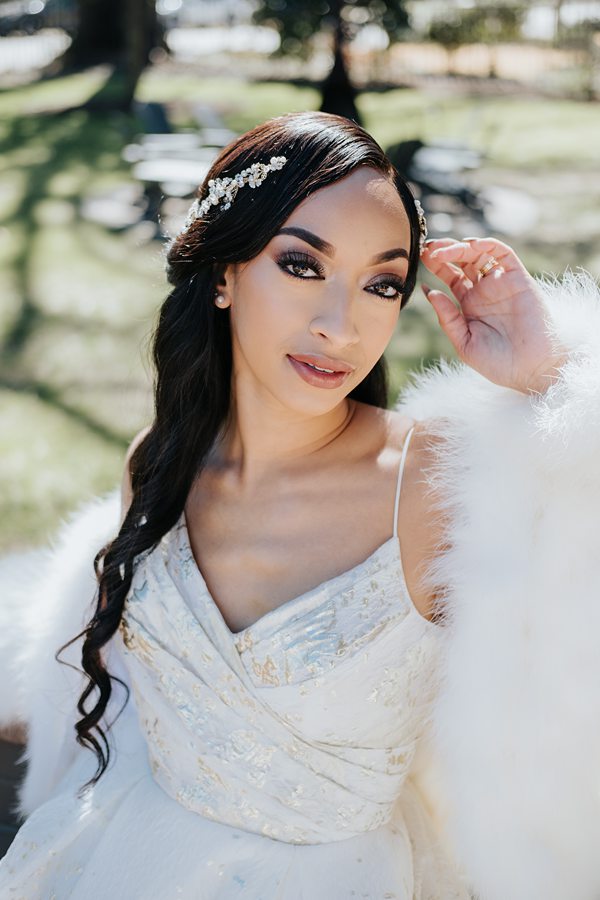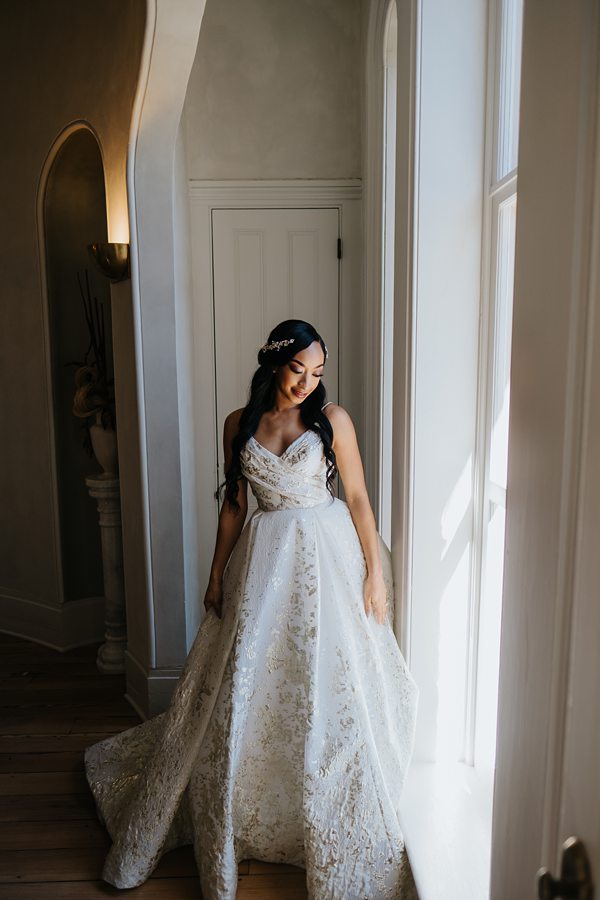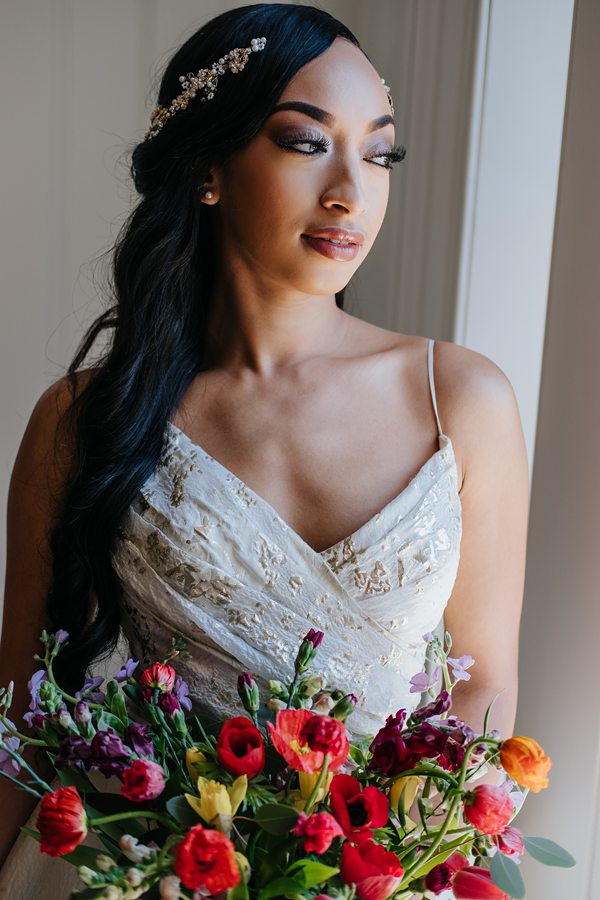 Gorgeous Spring Bridal Session
This bridal session with Oli was such a dream. The session took place in mid February, so I was so ready for the major spring vibes. Tulips are my absolute favorite flower, so I am especially in love with her vibrant Spring bouquet!
Historic mansion setting
The historic mansion where we took Oli's photos was full of incredible details. The building was full of historic details that are so hard to find in modern homes. For example, the arched doorways, and giant windows, and greek style columns. I just love all the natural lighting streaming in. It interacts so beautifully with the intricate details and shadows in the architecture.
A Stunning Bridal Gown with Gold Foil Detailing
Oli's gorgeous gown was so unique! The dress was made of a luxuriously textured fabric, and featured an incredible gold leafing detailing. Though I've been a wedding photographer for so many years, I've never seen a dress quite like this. I love how Oli's softly curled long locks looked with the strappy v neckline. And those jewels placed in her hair were an excellent touch!
An On-Trend Feathered Bridal Jacket Perfect for a Chilly Wedding Day
Though the florals brought us an early spring vibe, the fact is that it was still February during this shoot. To take a few pictures outside, Oli put on an adorable feathered jacket to keep warm. This feathered bridal jacket was very on trend right now too!
Oli is such a gorgeous woman, and it was such a joy to be able to photograph her gorgeous bridal look on this day.
Contact Me – Wedding Photographer
If you love the look of Oli's bridal portraits, and enjoy the style of my photography, I would love to hear from you! Please feel free to message me on my inquiry form HERE with your wedding date and location. If I am available, I will be happy to send over all my package information and get to know you guys and your love story even more!
Involved Vendors:
Photographs: Michelle Elyse Photography (ME!)
Venue: Heights House Hotel
Bouquet: Foil
Floral arrangement: Colorfield Farm
Dress: White Boutique
Washington DC wedding photographer
Richmond Wedding Photographer
Hamptons Wedding Photographer
Raleigh Wedding Photographer
Charlotte Wedding Photographer
Black Bridal Session
Tulip bridal bouquet
wedding tulip decor