A Moody Winter Wedding at The Ridge Wedding Venue in Marshall, NC | Fine Art Asheville Wedding Photographer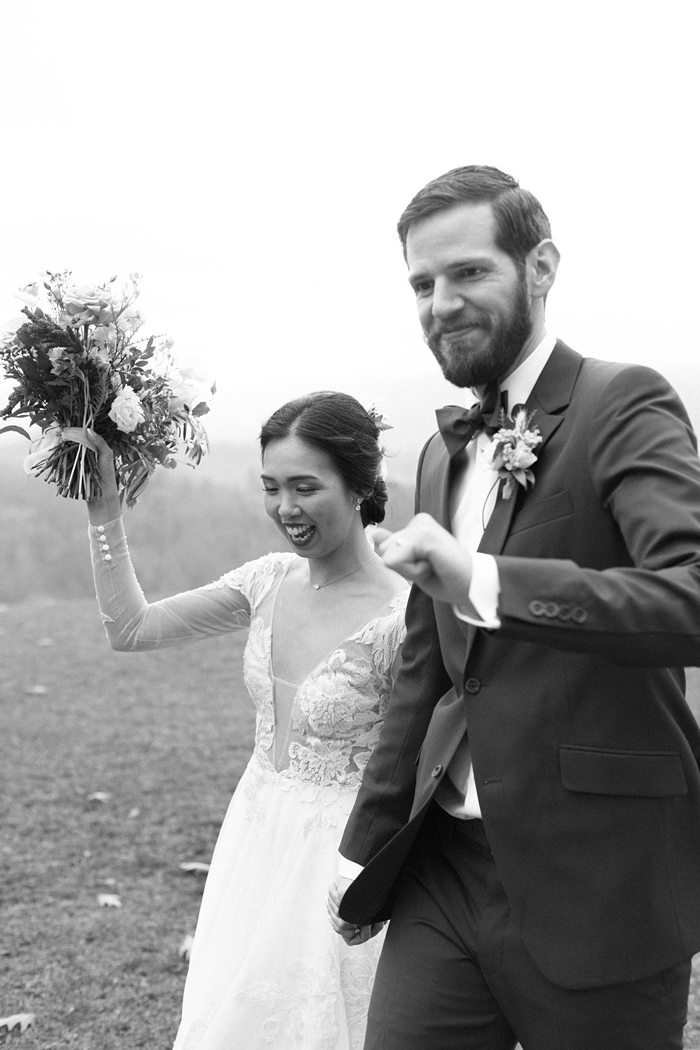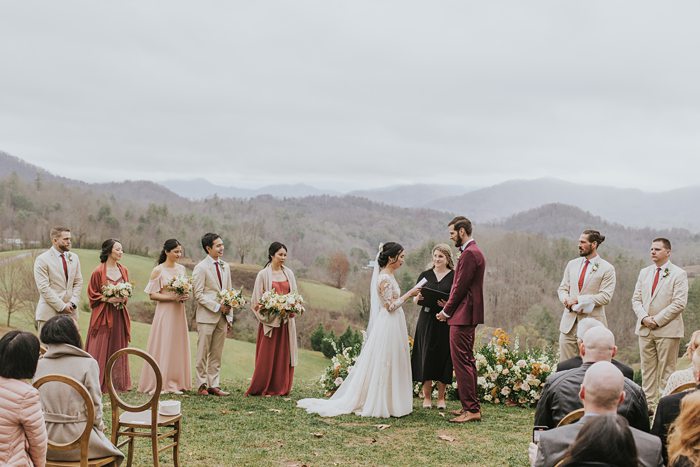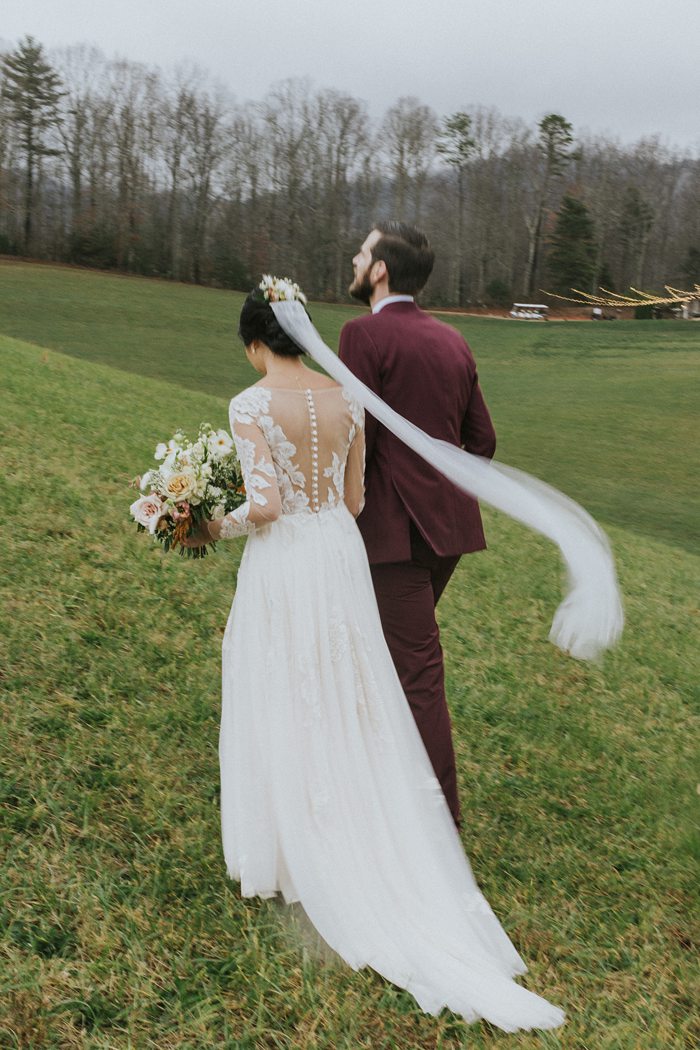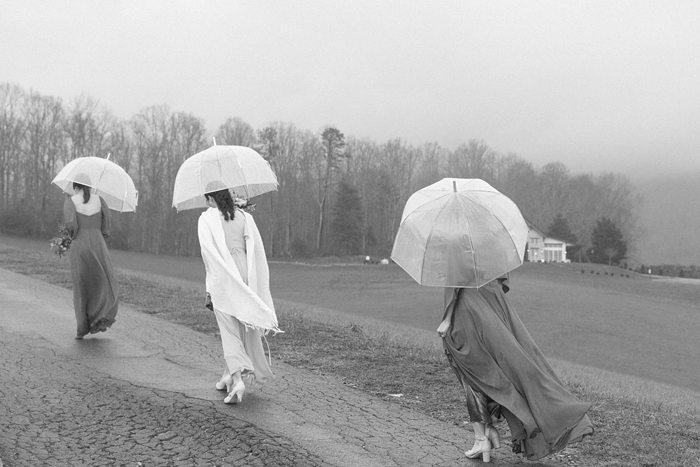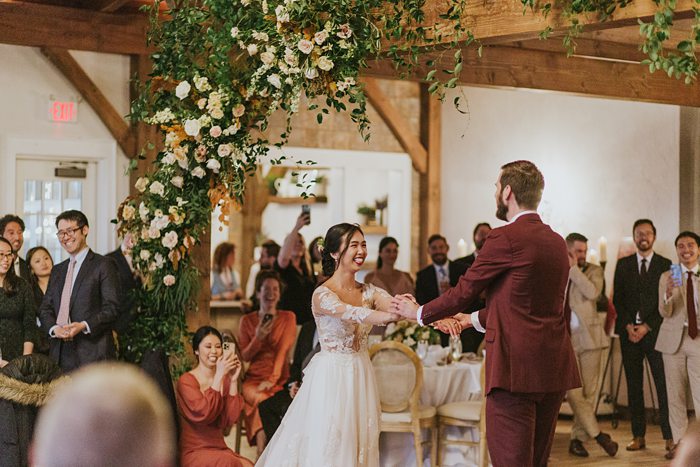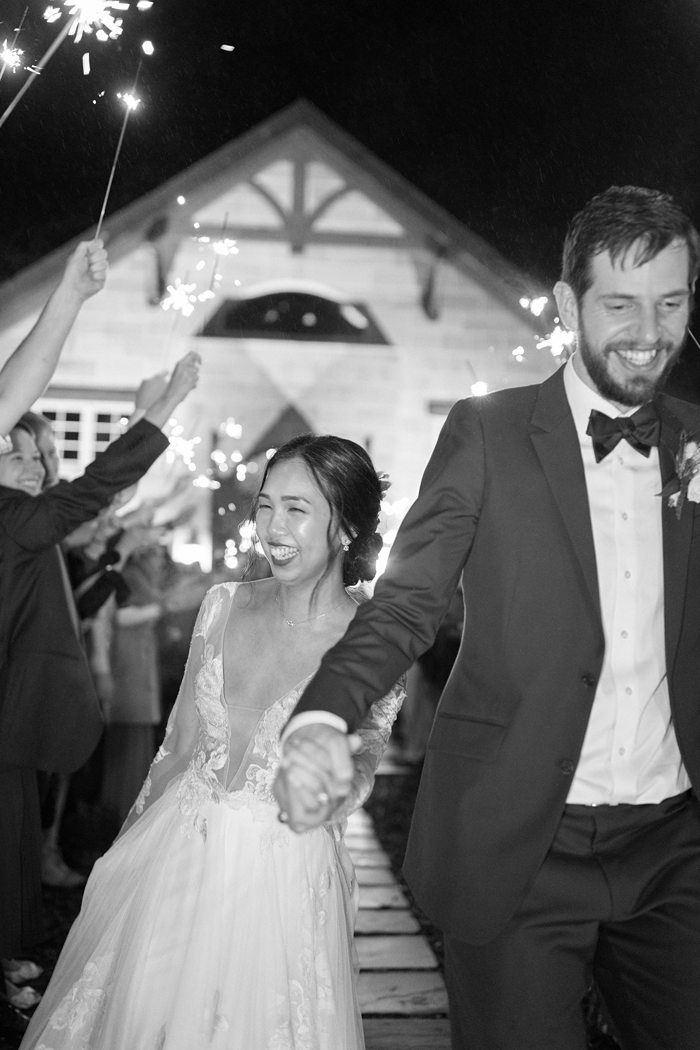 "Shelley,
Who are these people? They look so good!  Surely they can't be us.
Thanks so much, these are awesome." – Jeff, the Groom
"Aah I love them!!!  Thank you so much!!!"- Jessie, the Bride
VENDORS:
Photography Michelle Elyse Photography Planner: Events by Kiersa Venue: The Ridge Florist: Petal and Fern, MUAH: Flawless,  Dress: Willowby Watters Seamstress: Marie Cordella, DJ: Bright Light Entertainment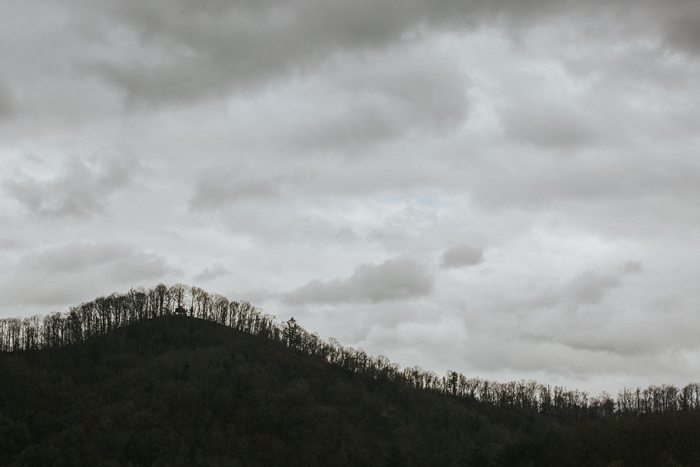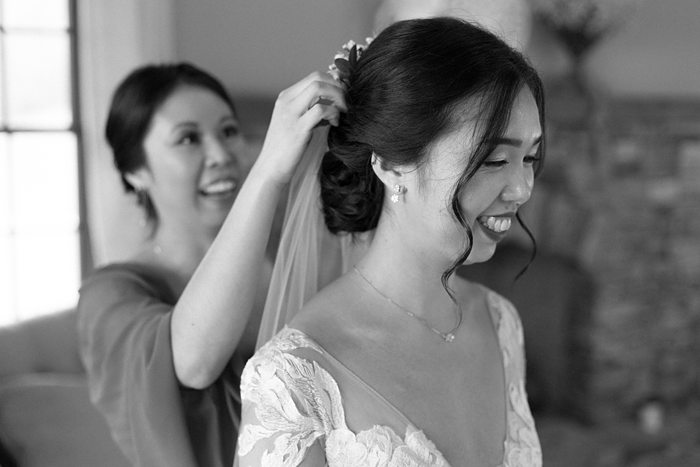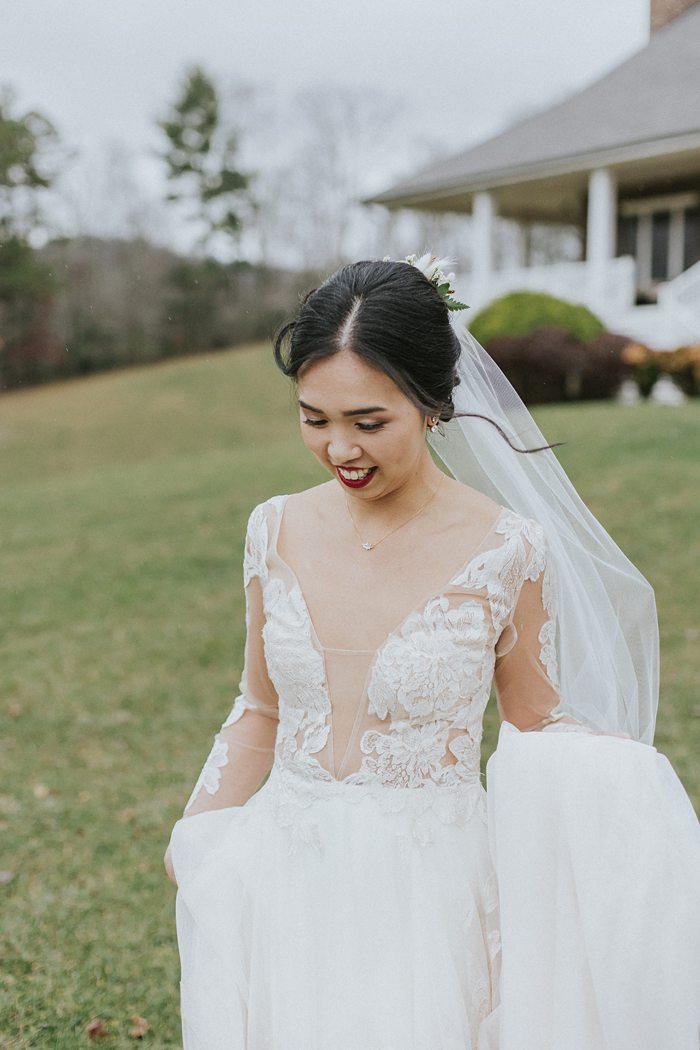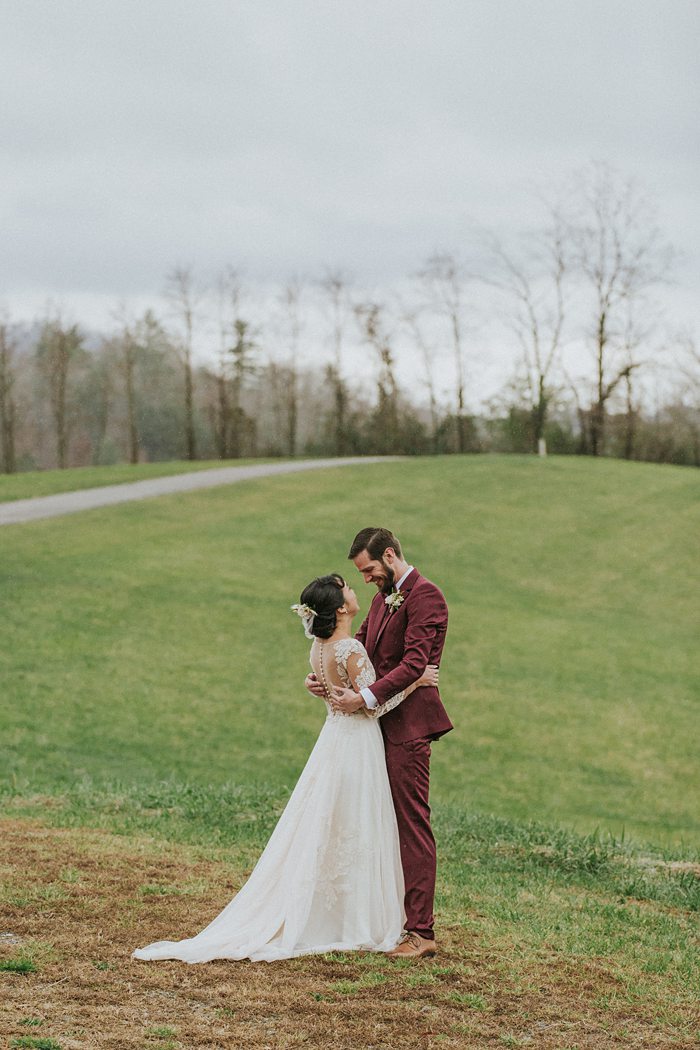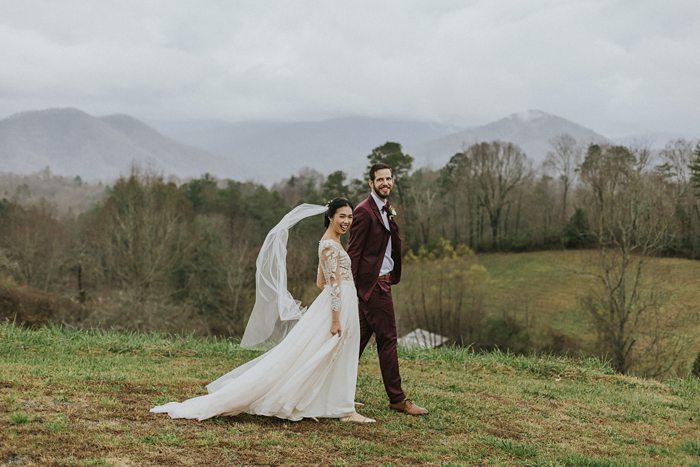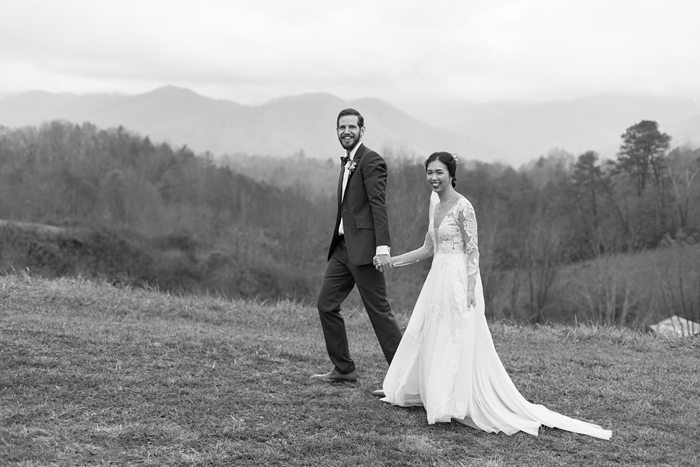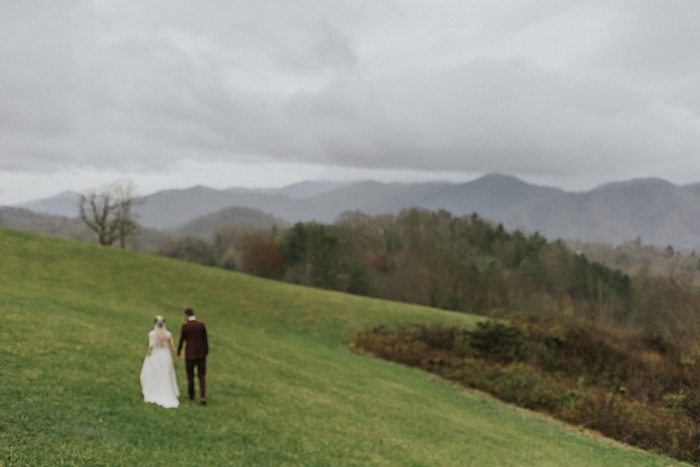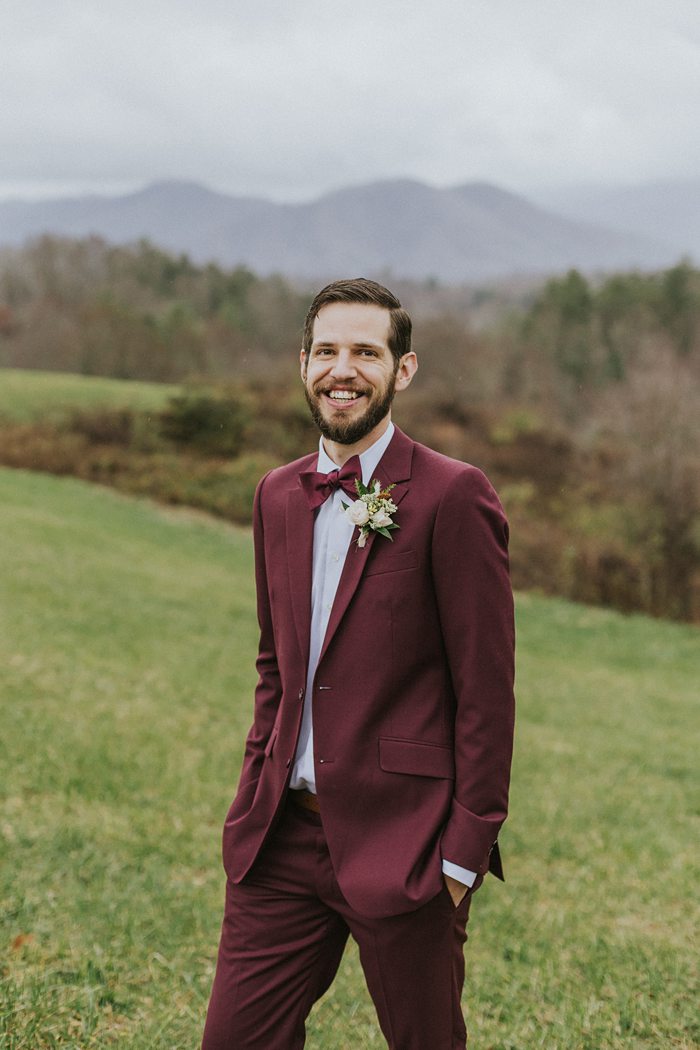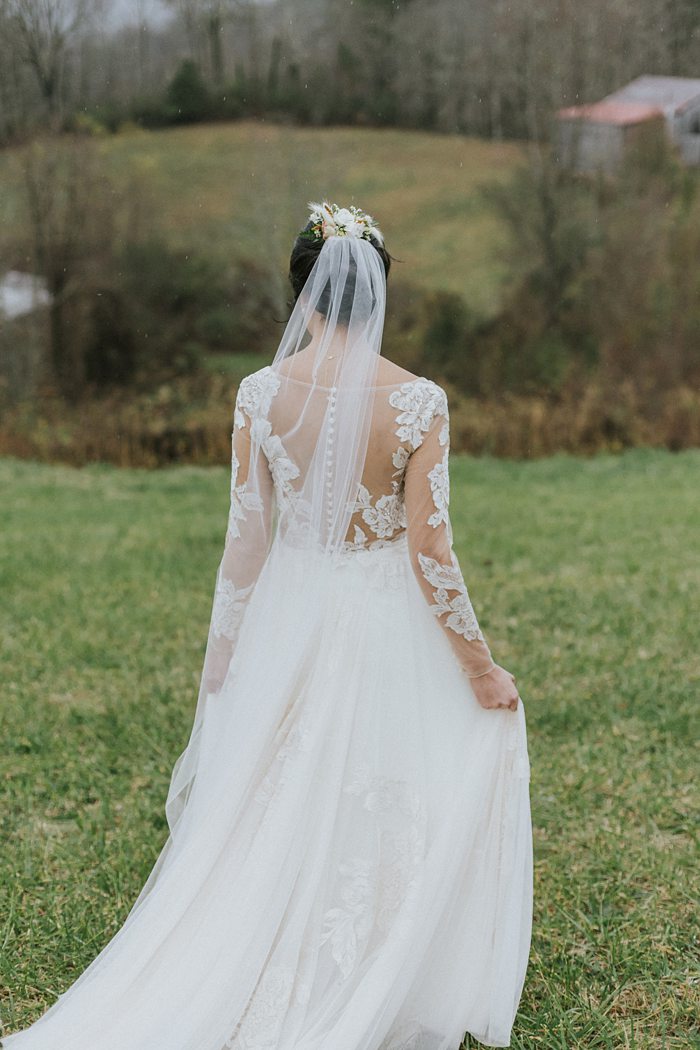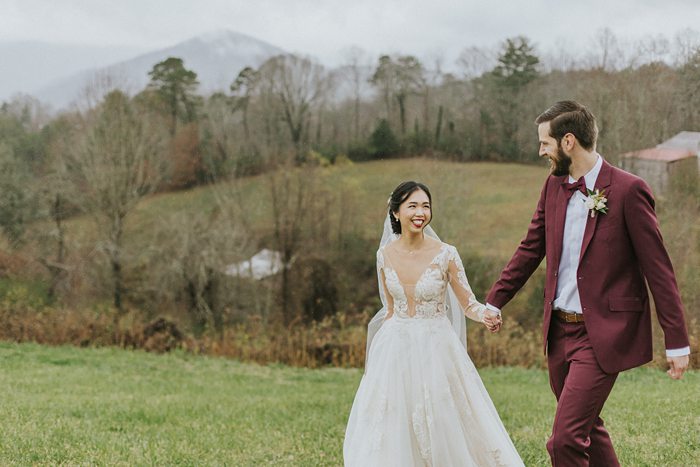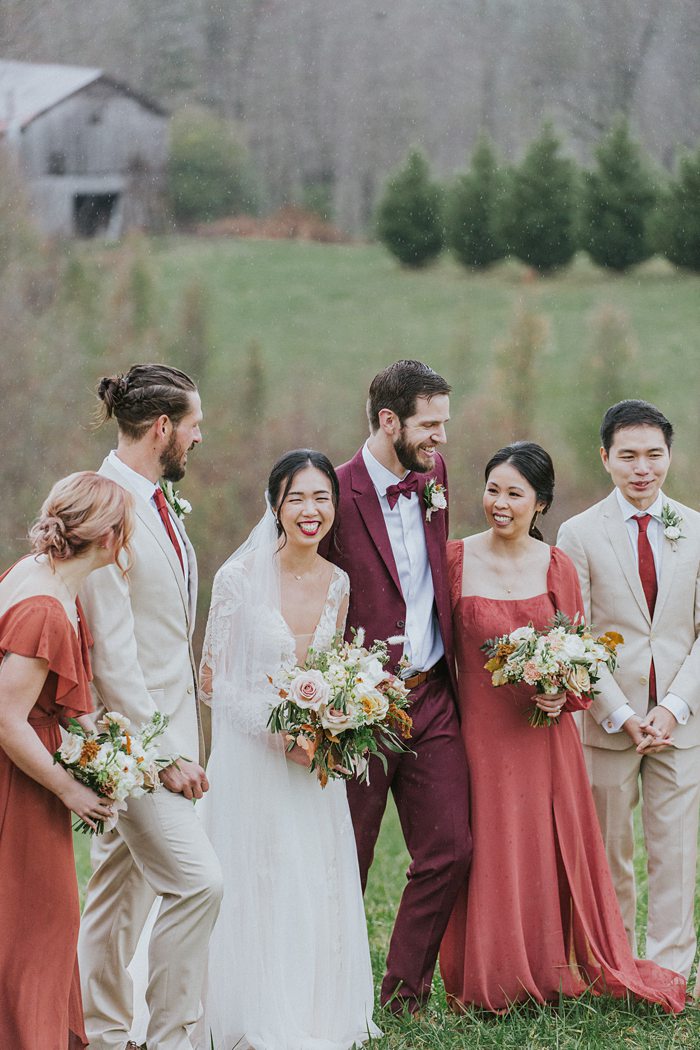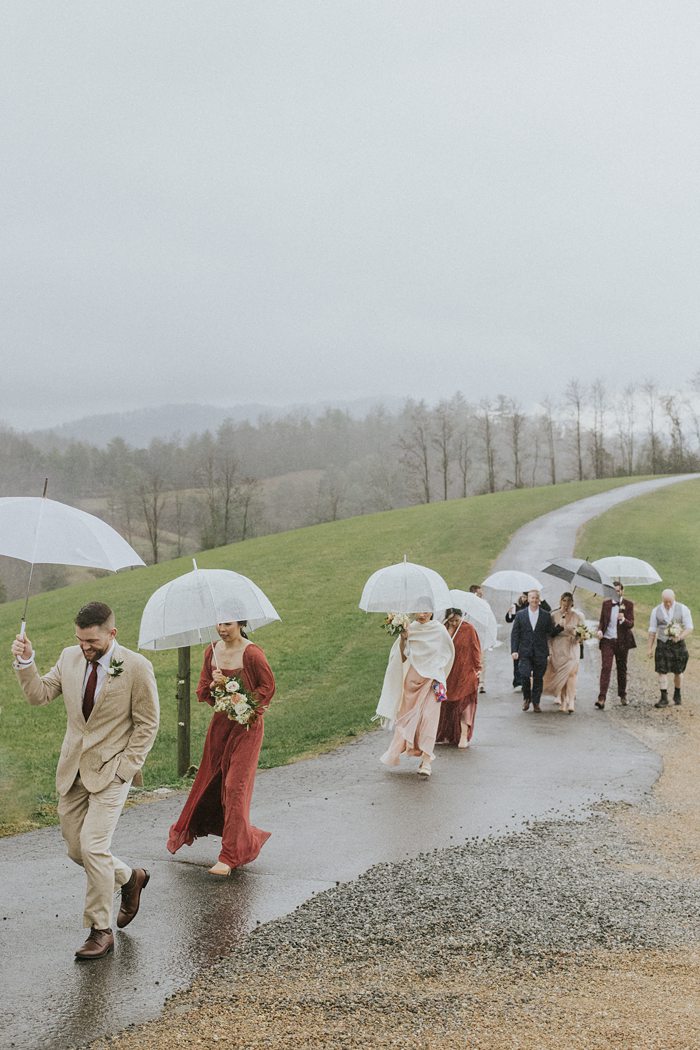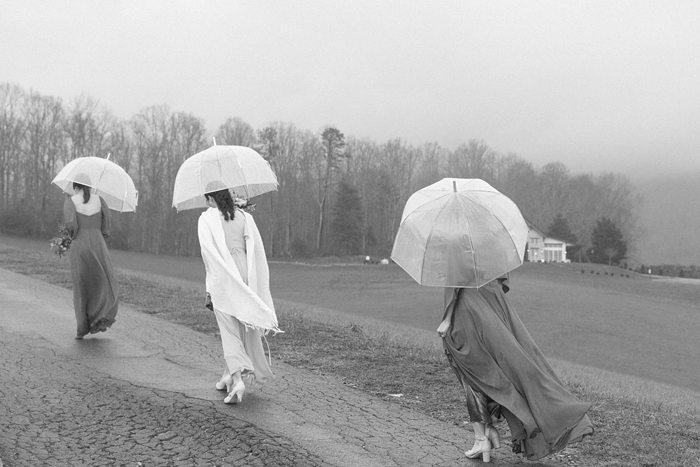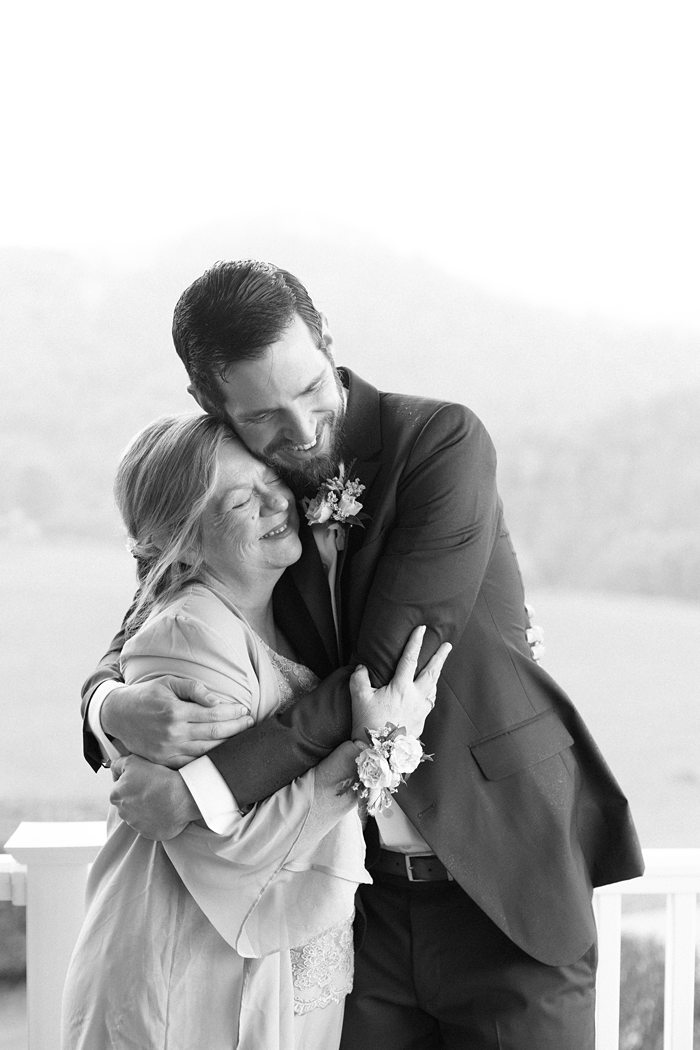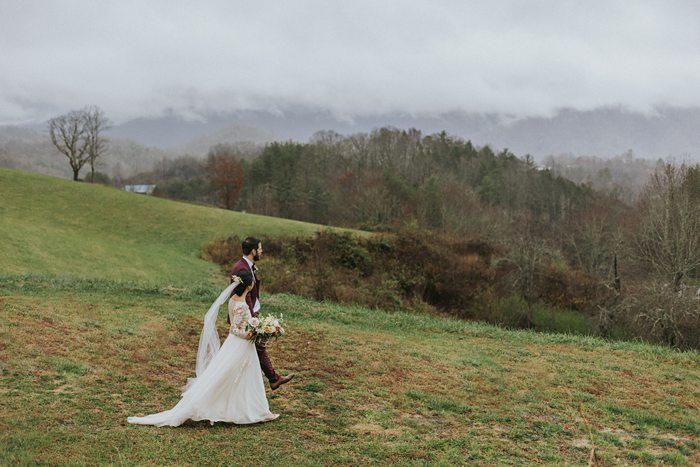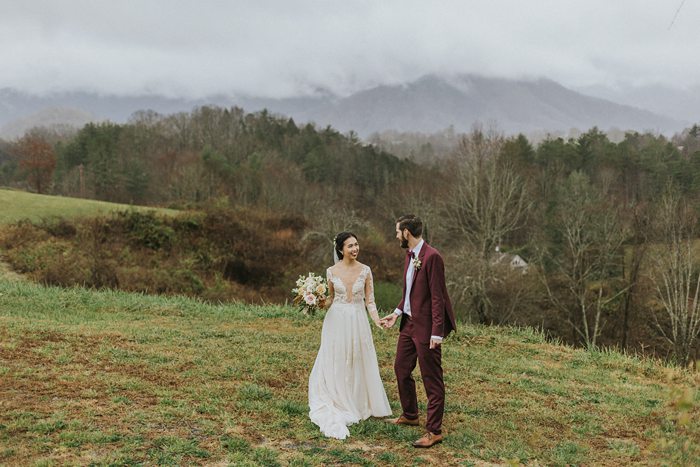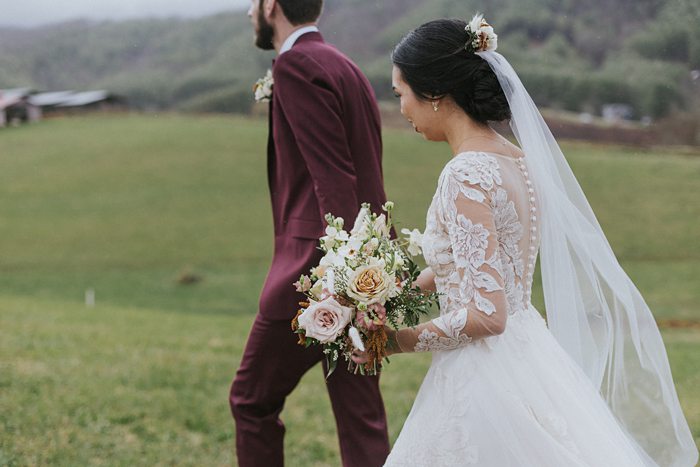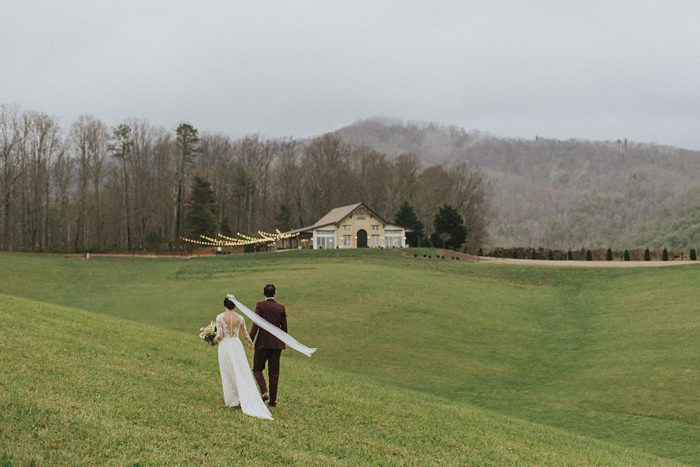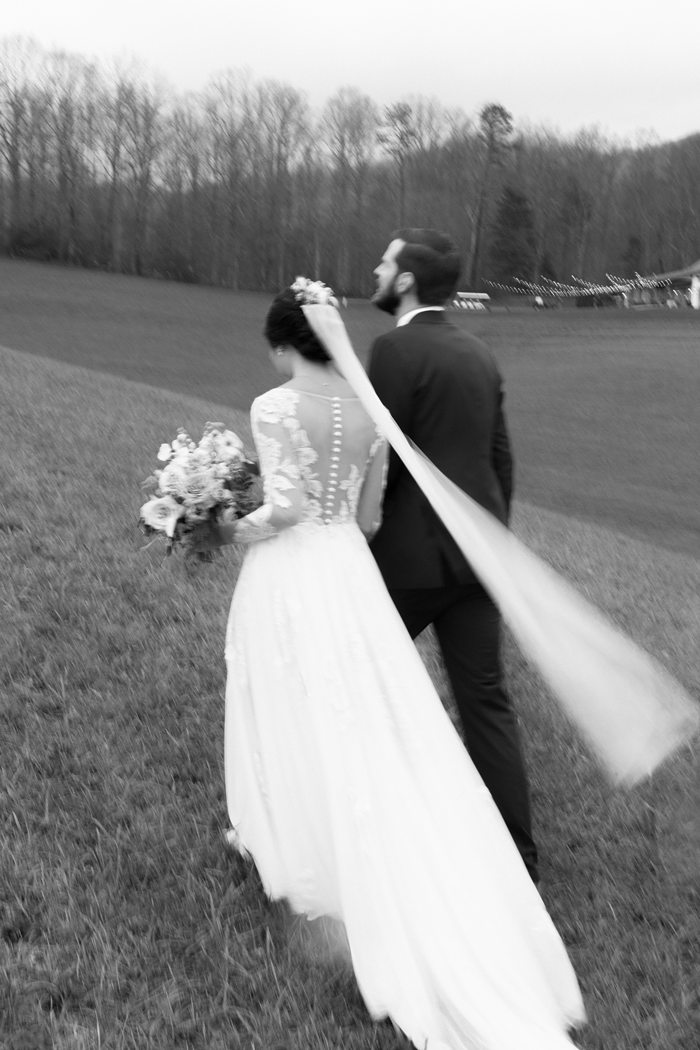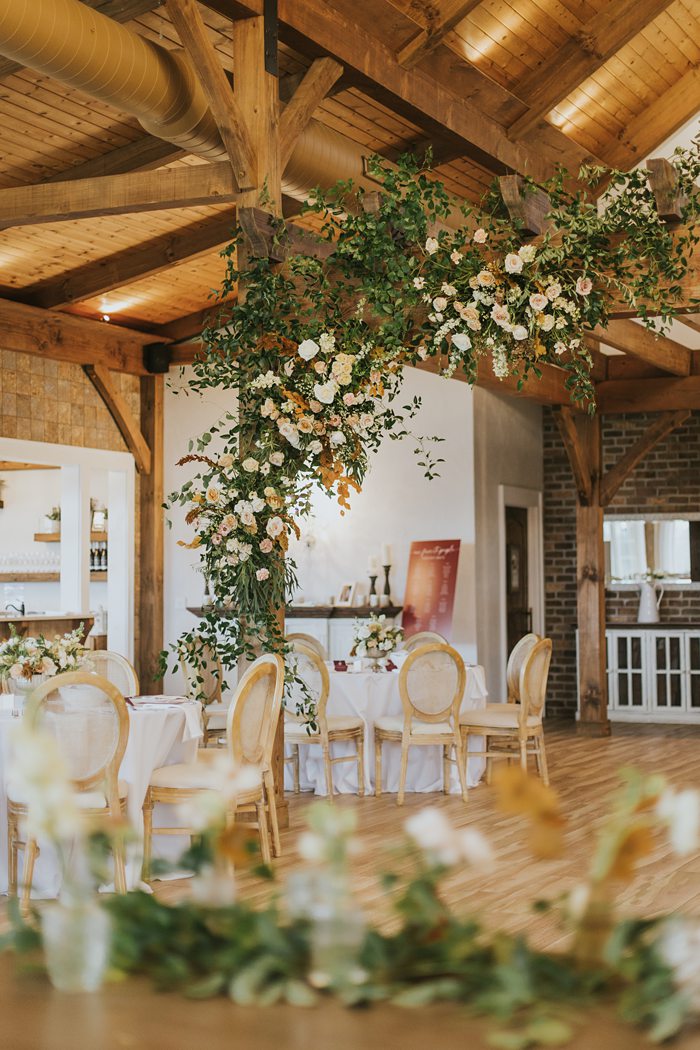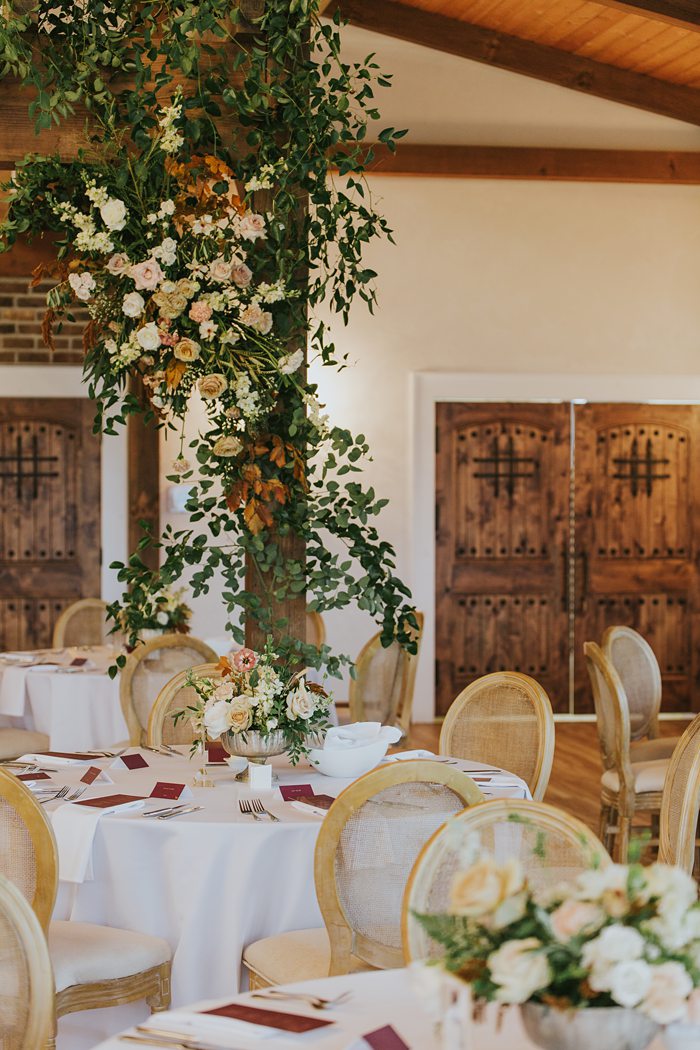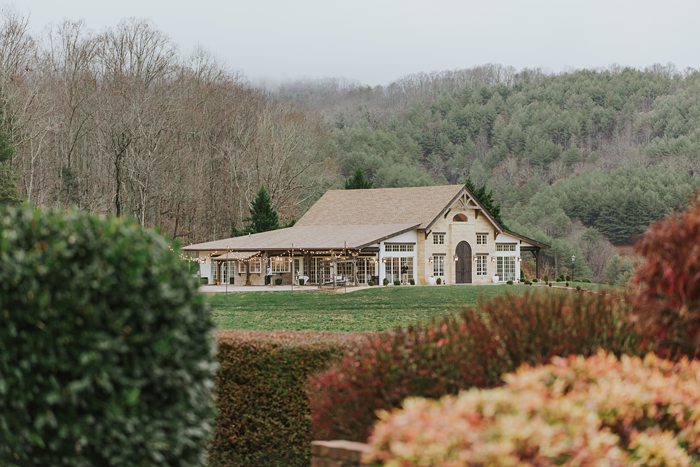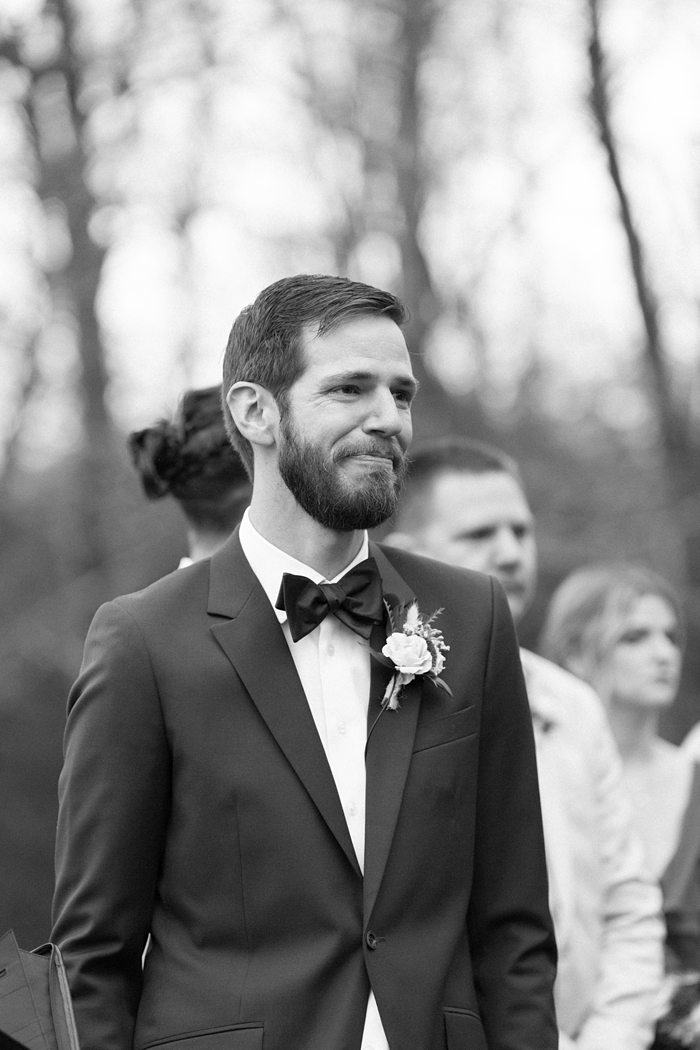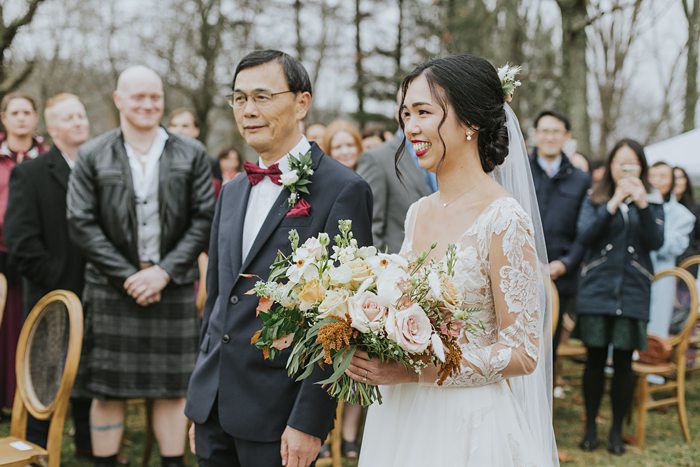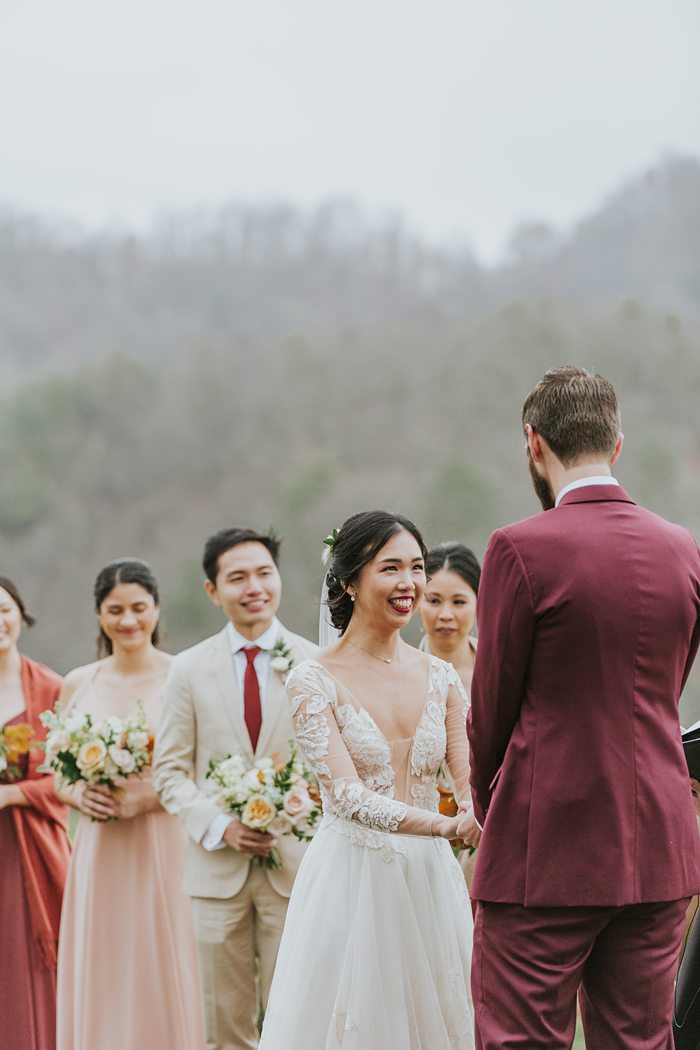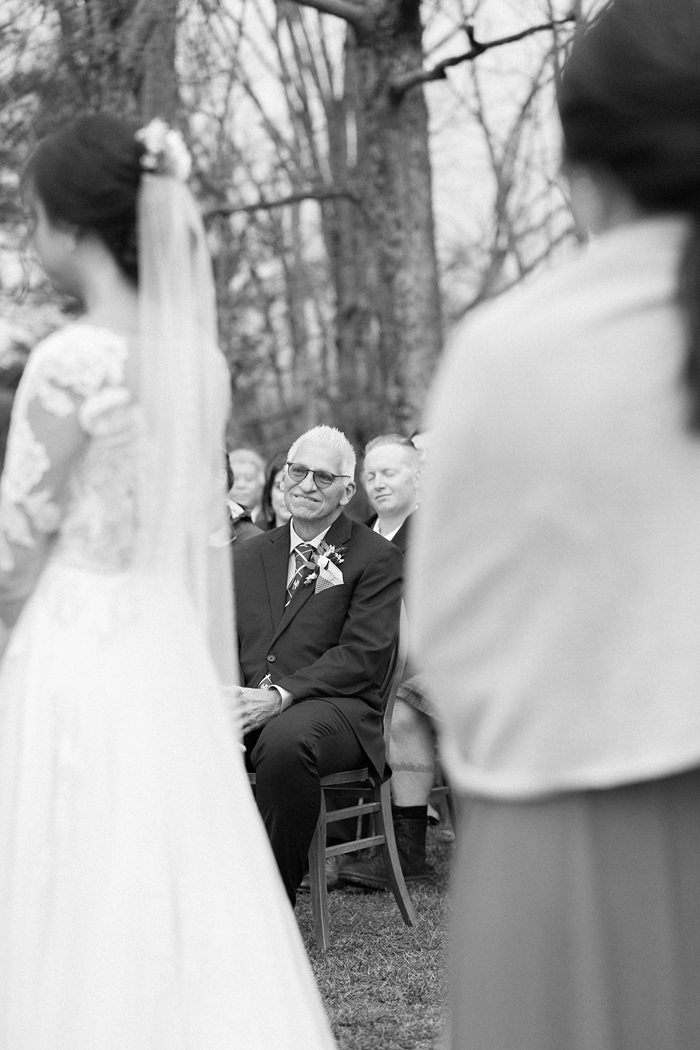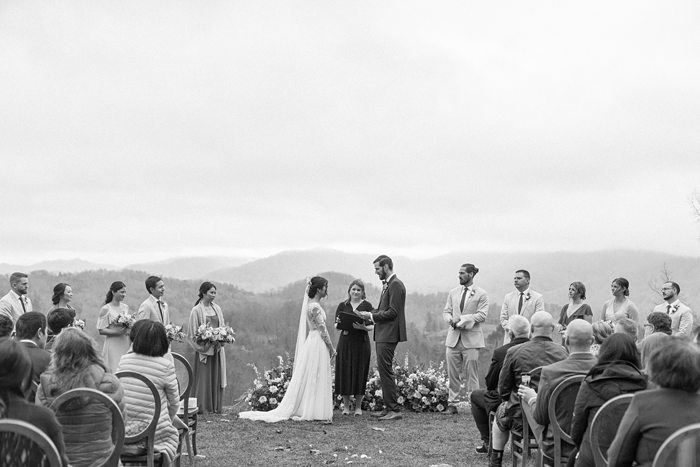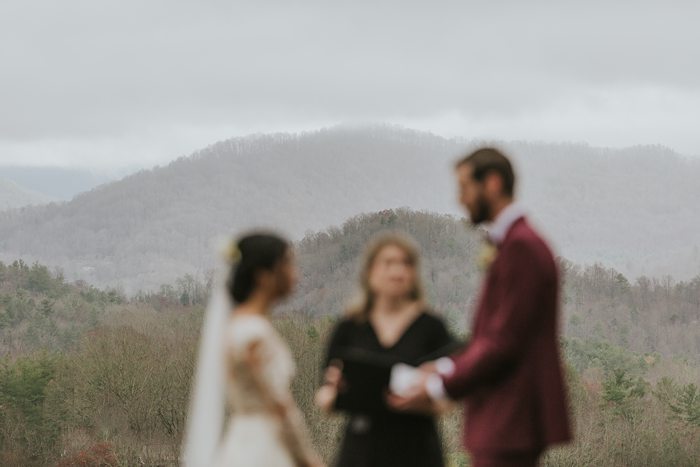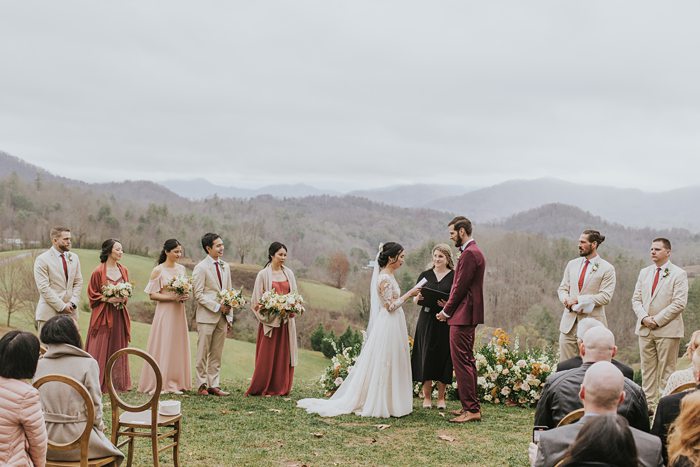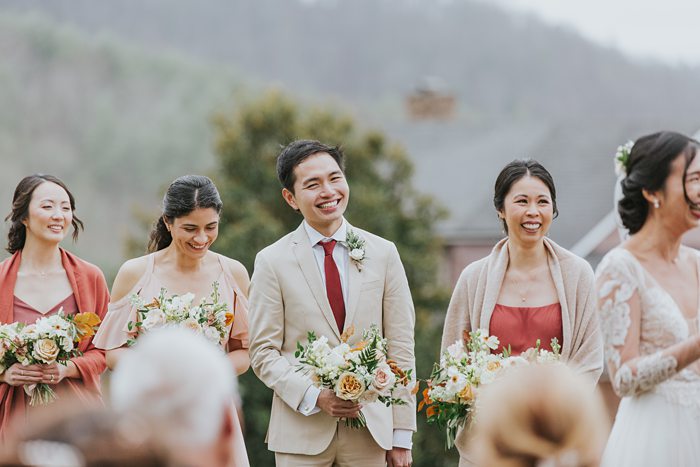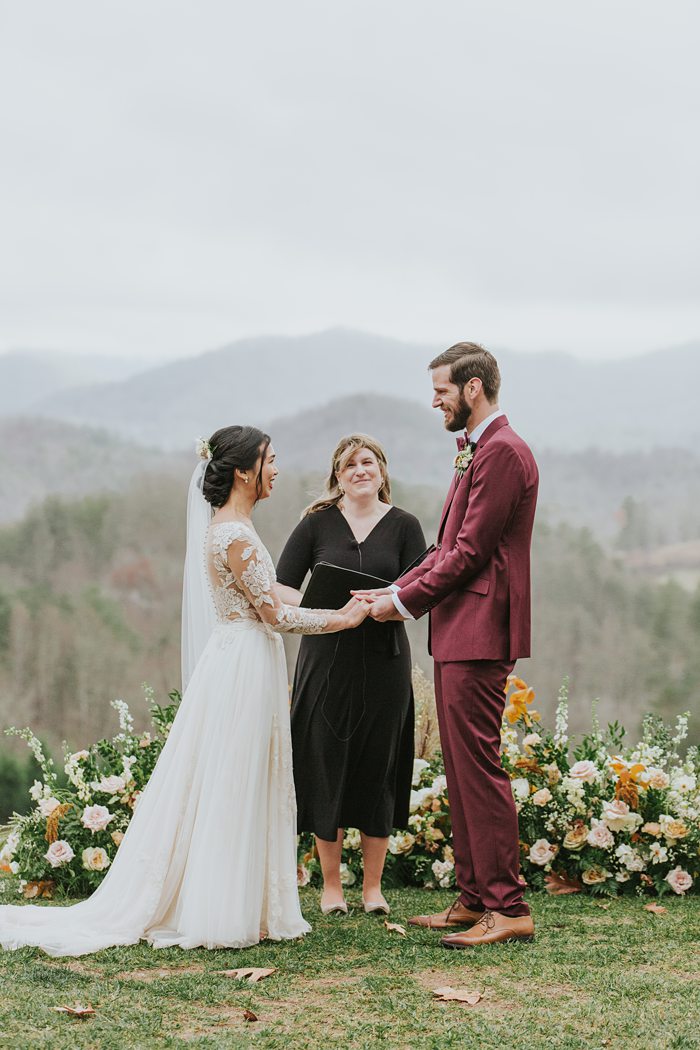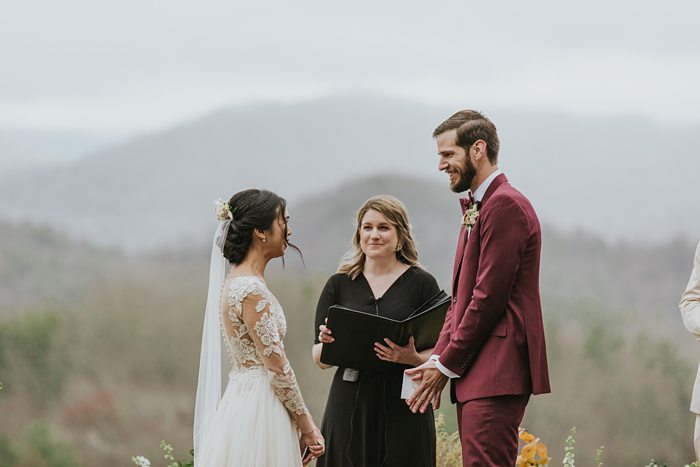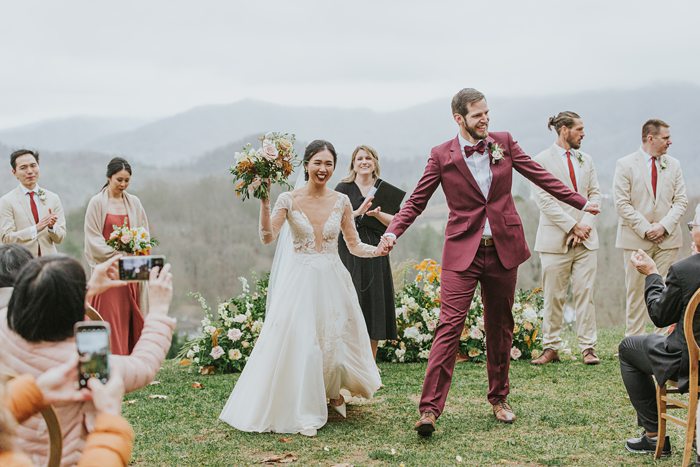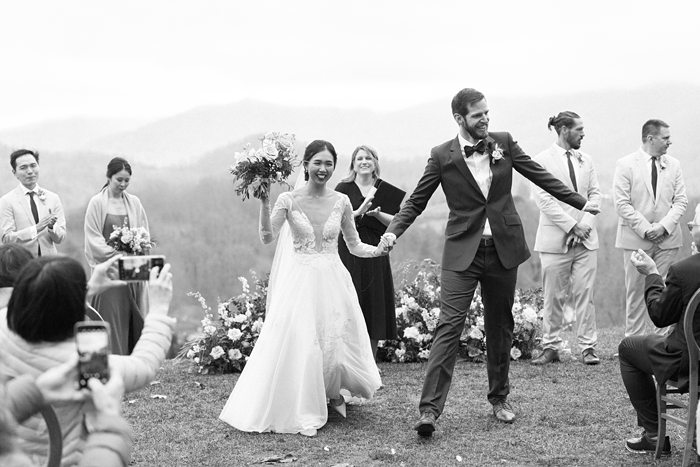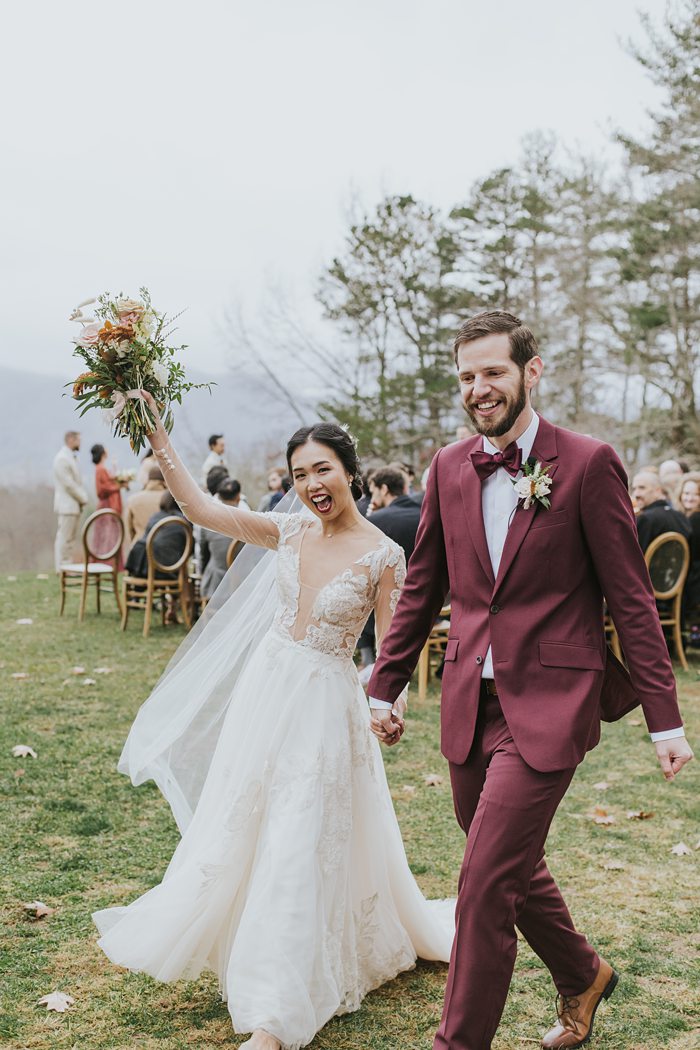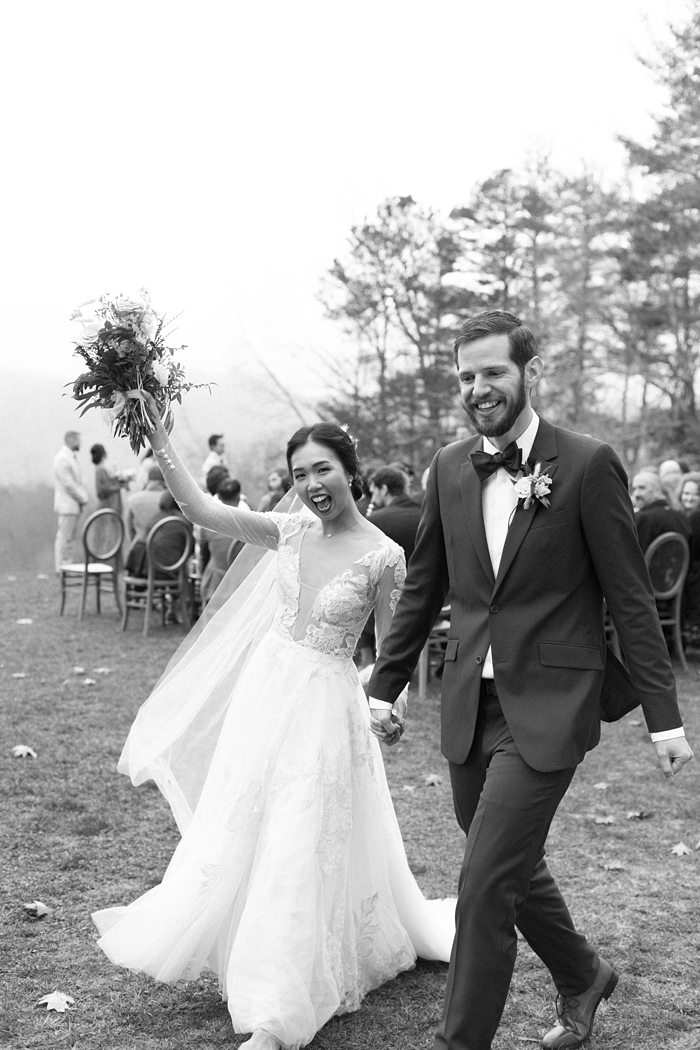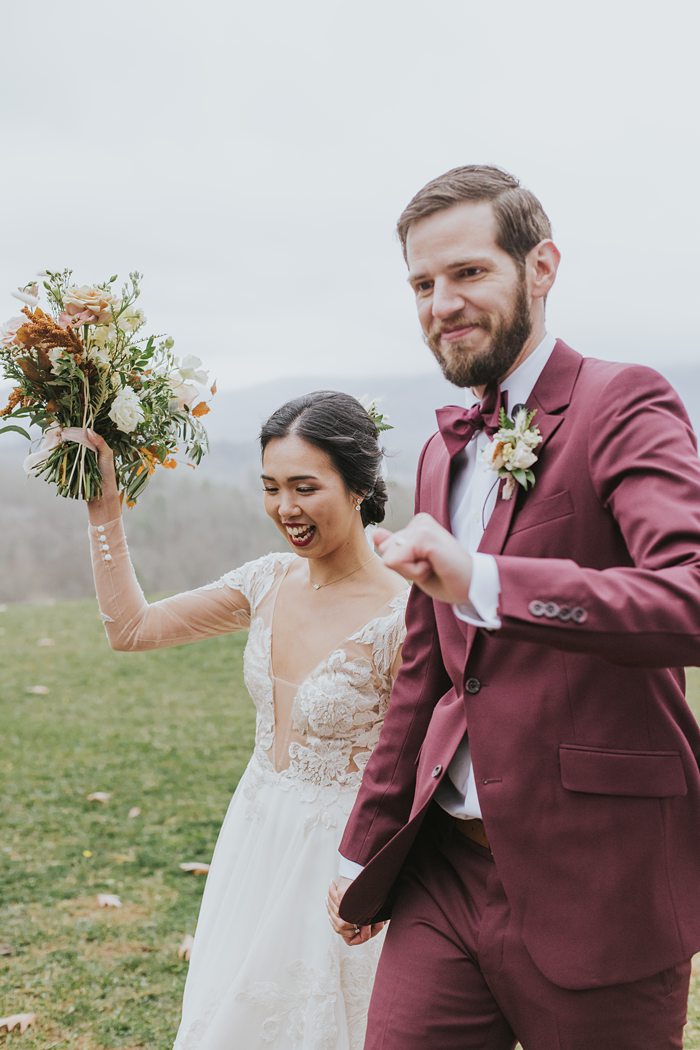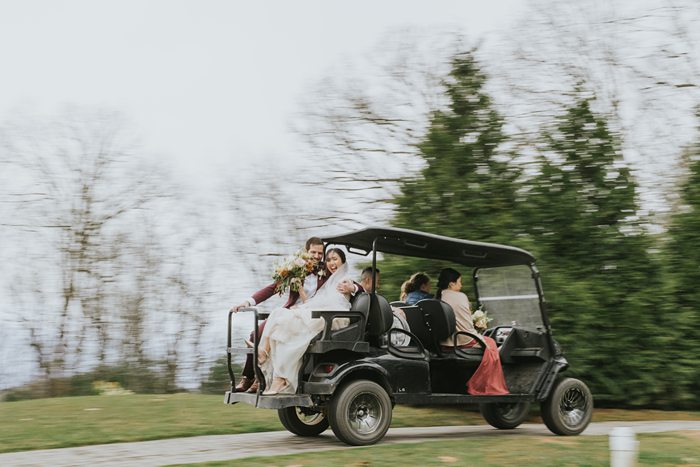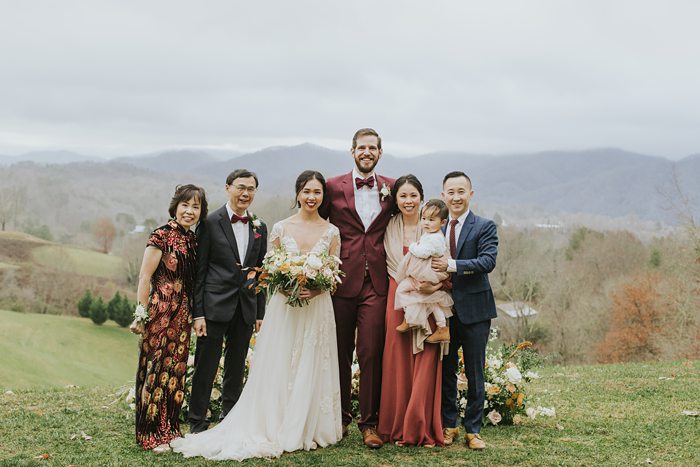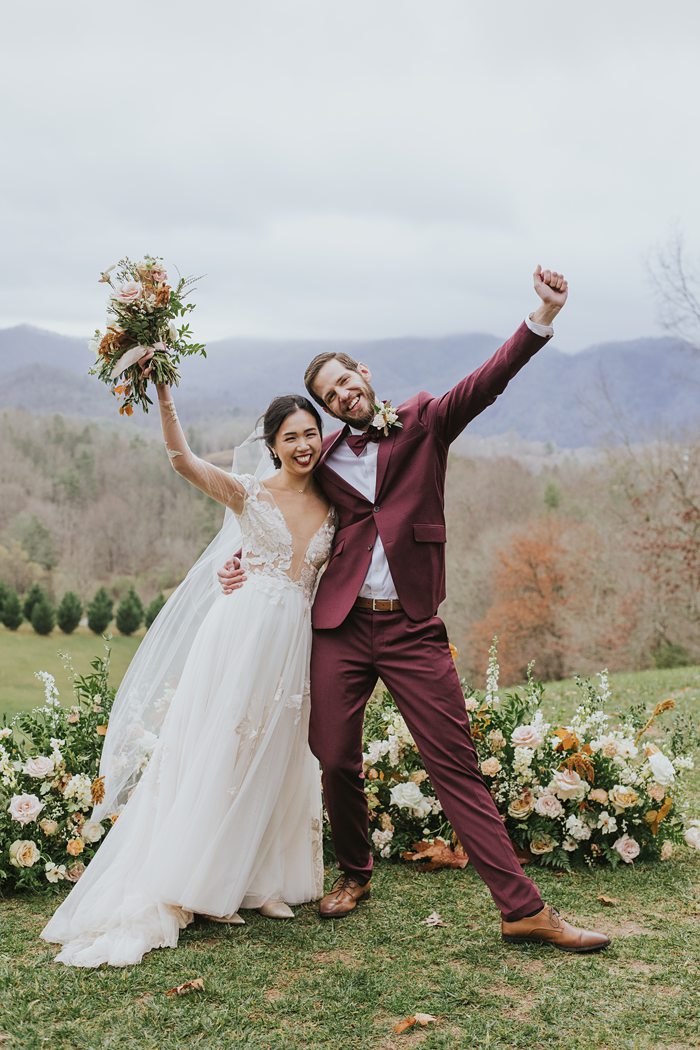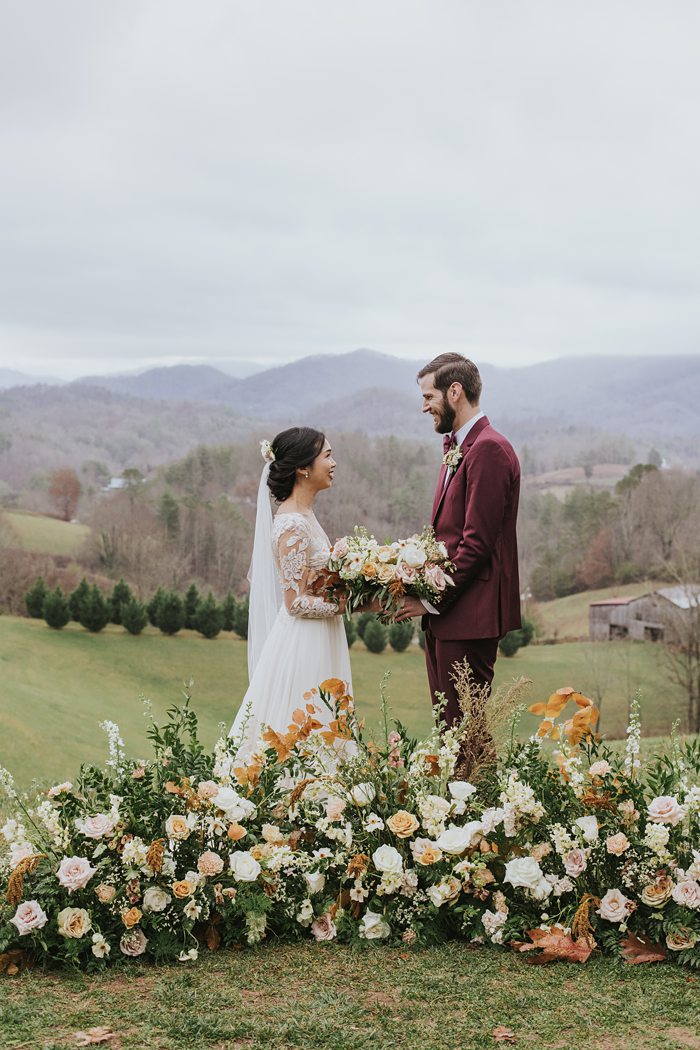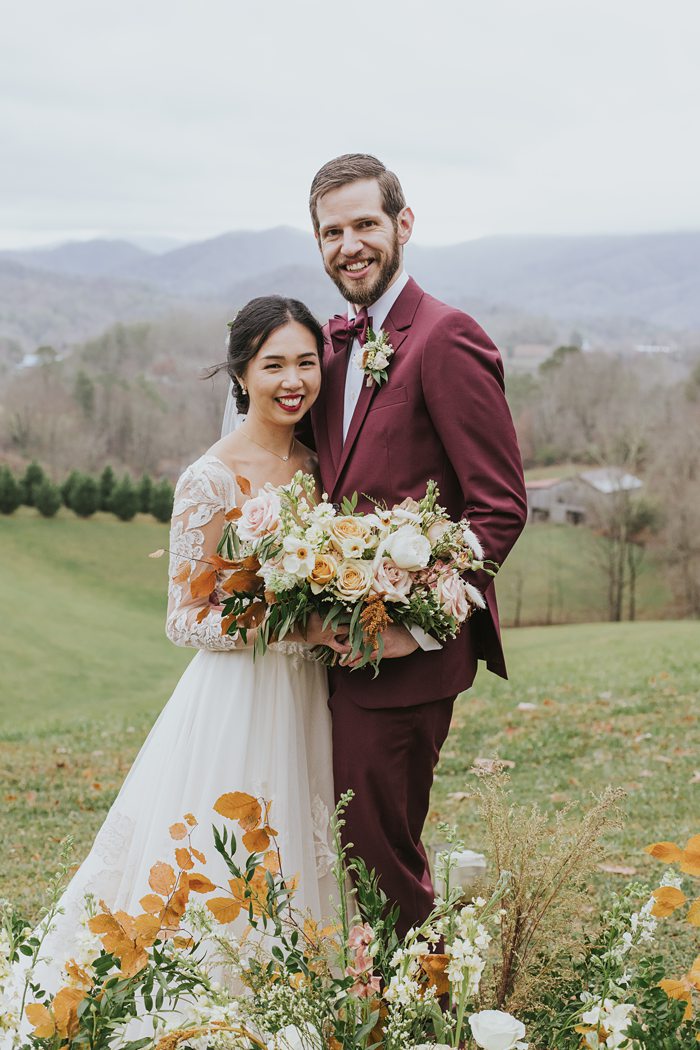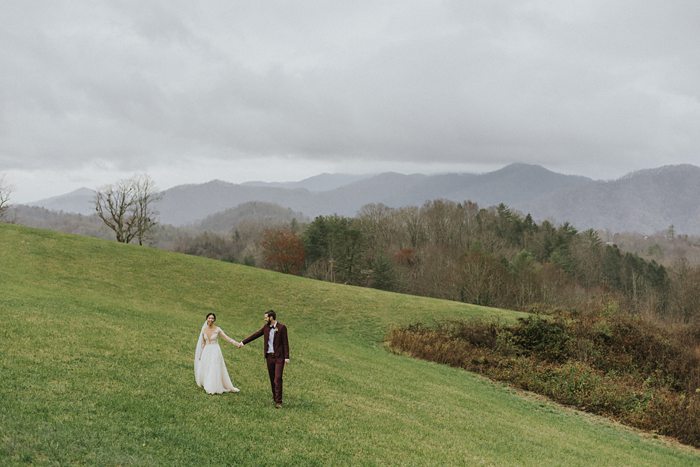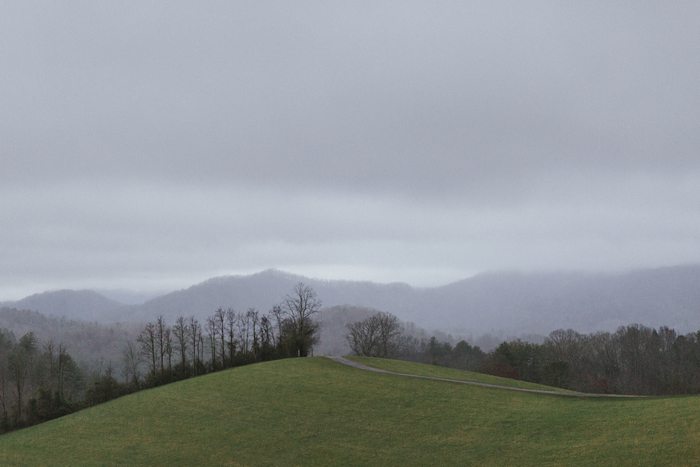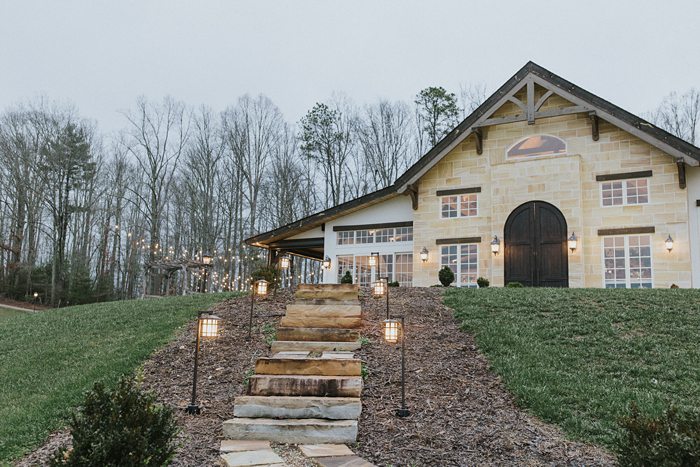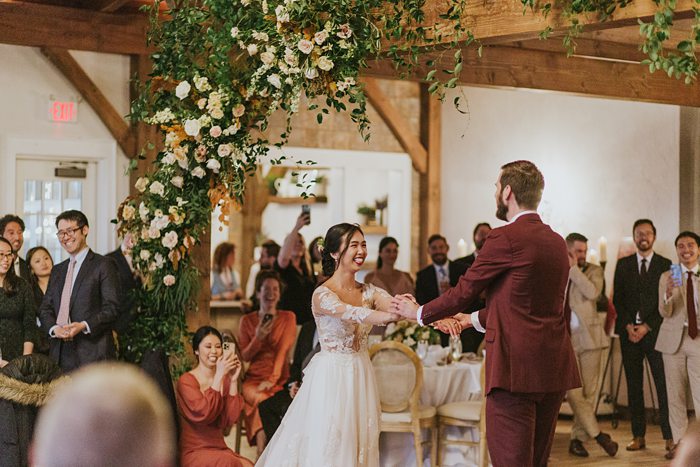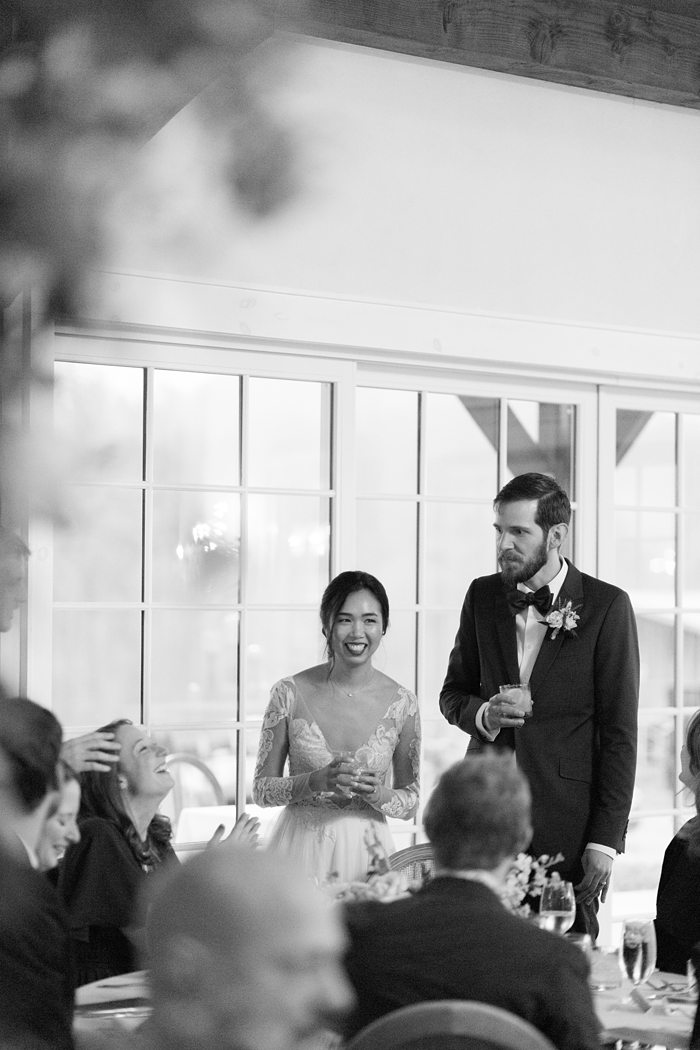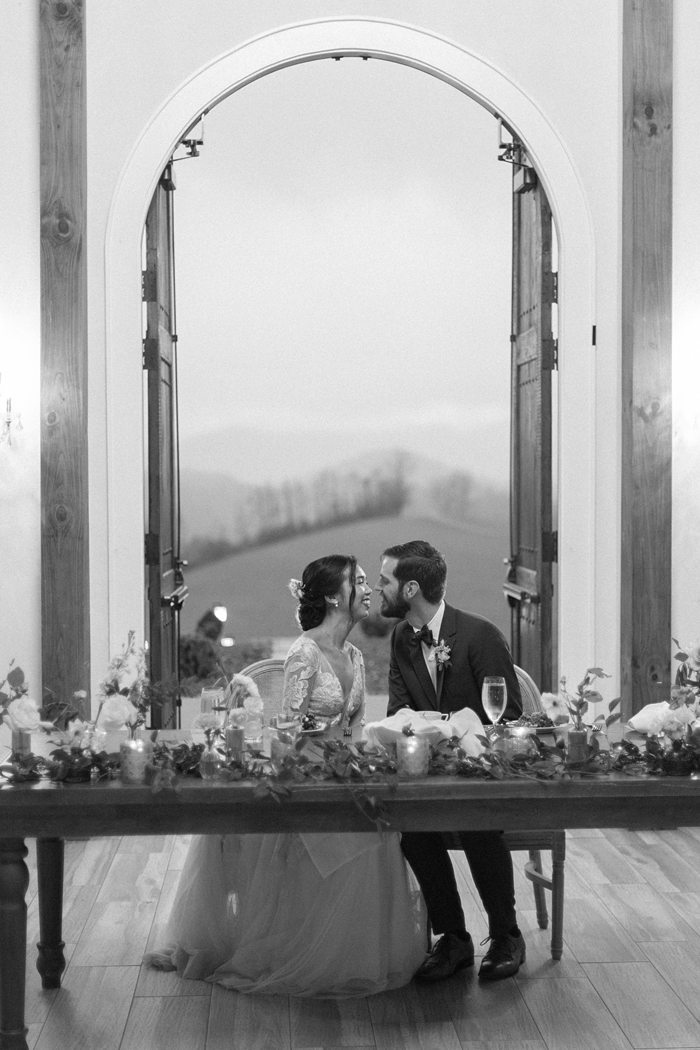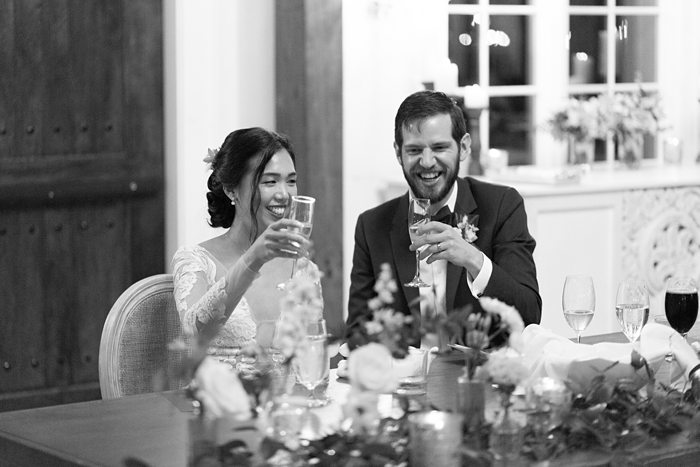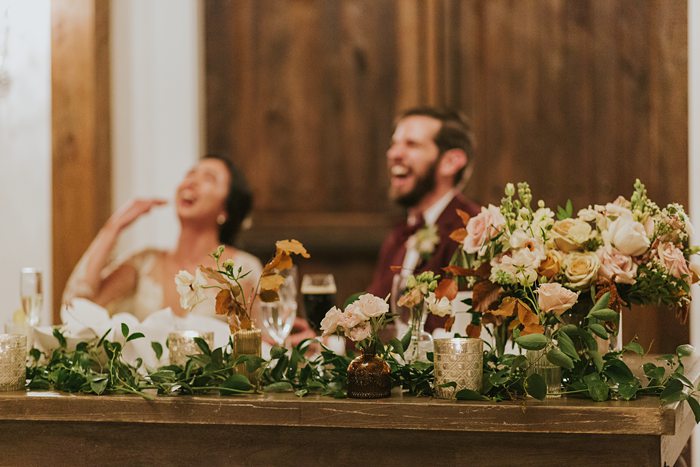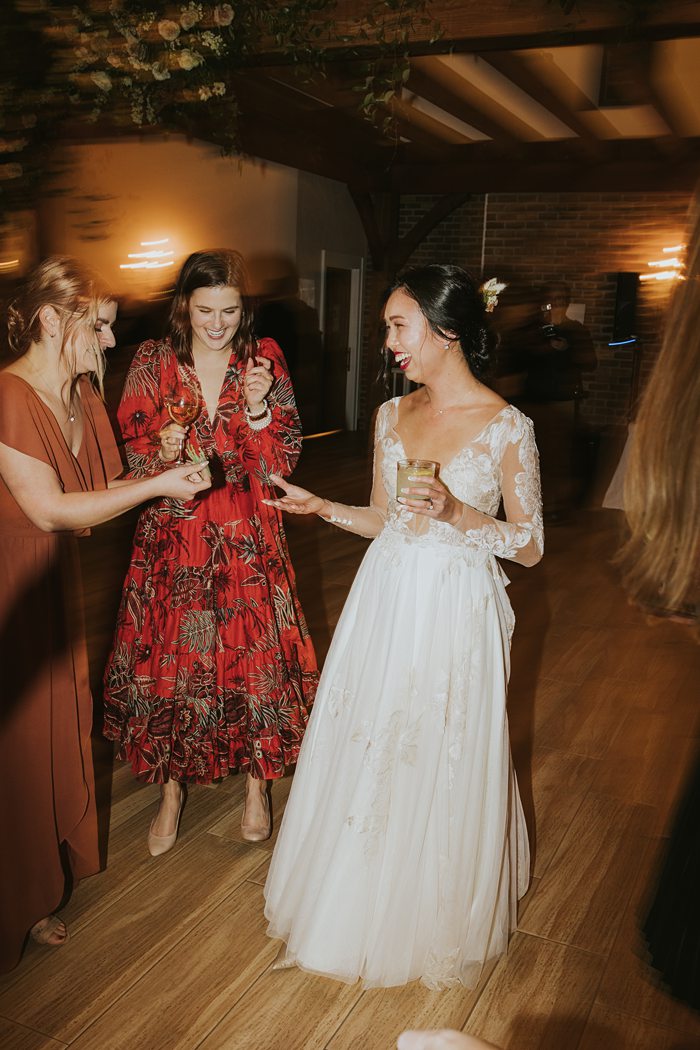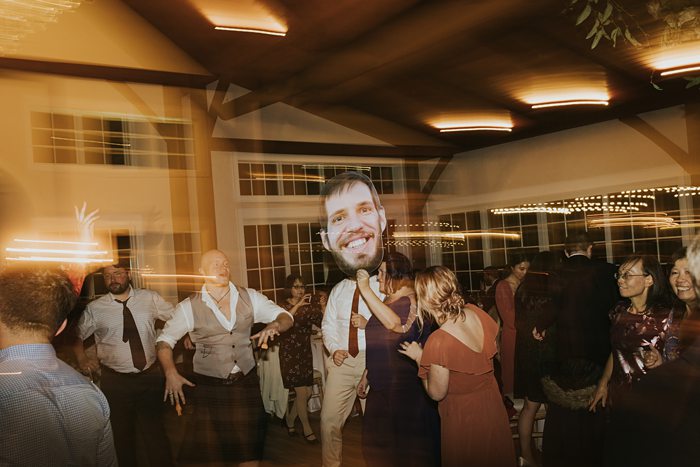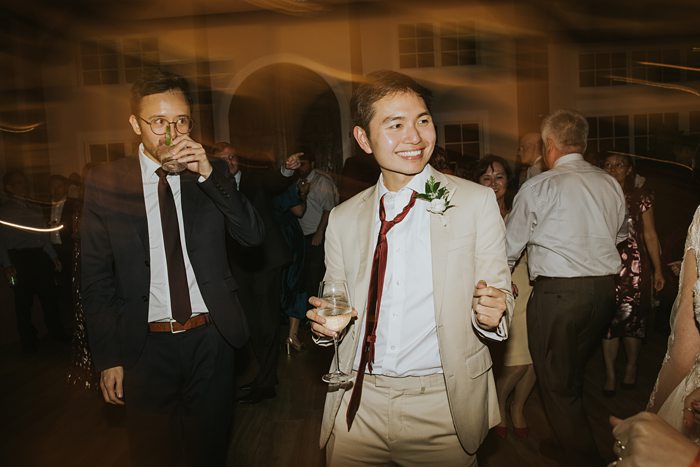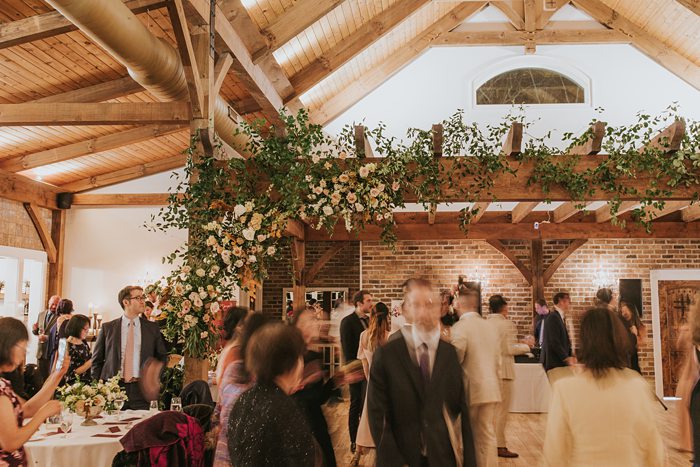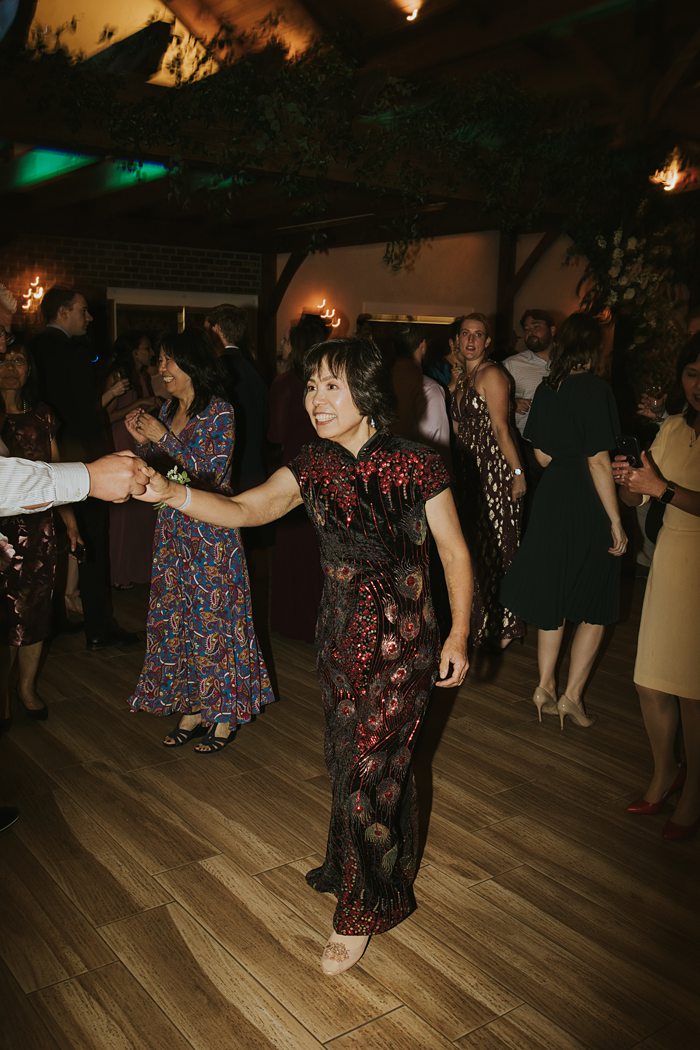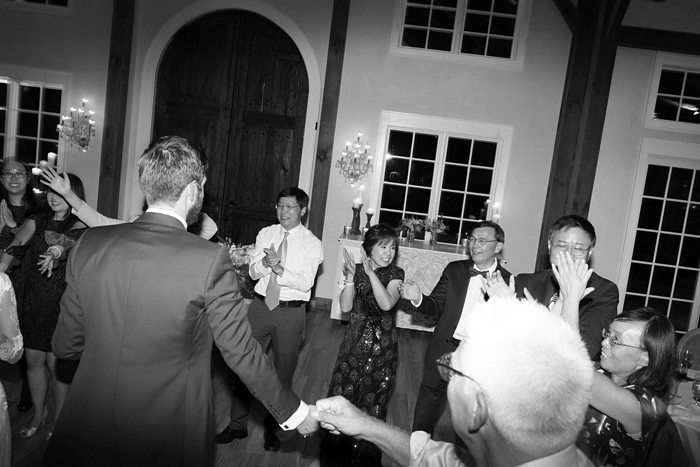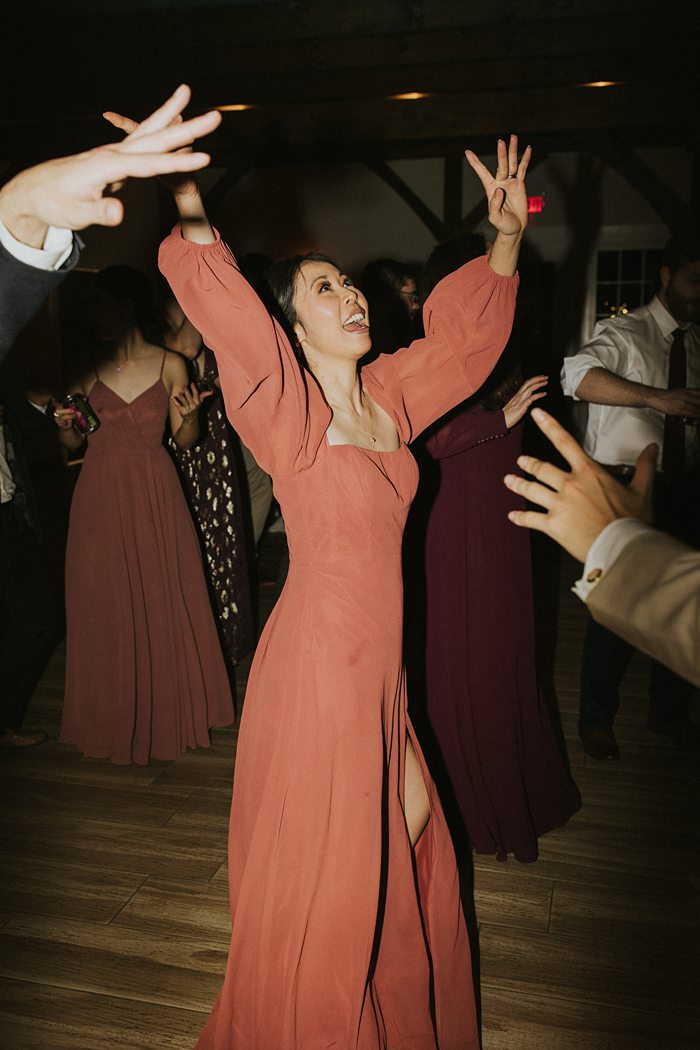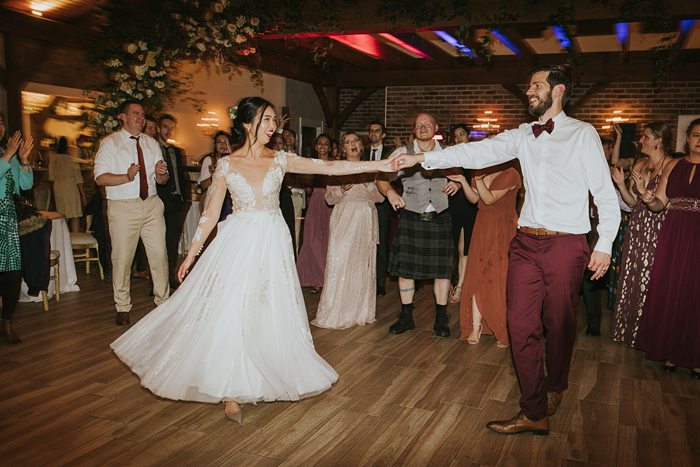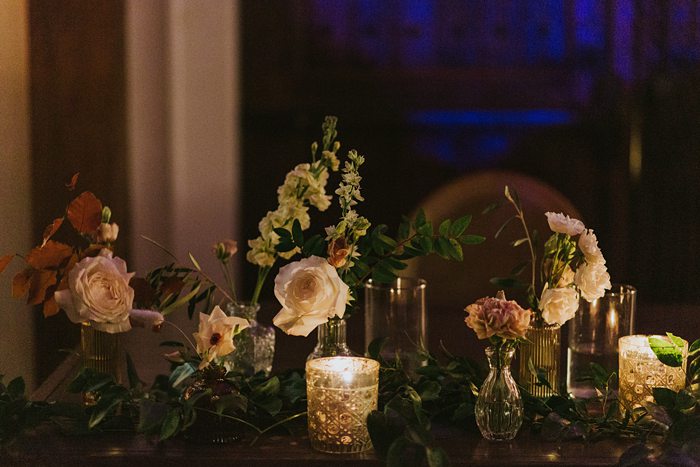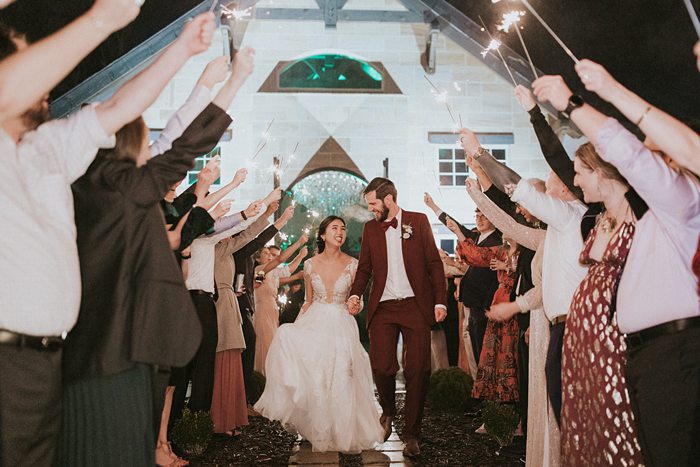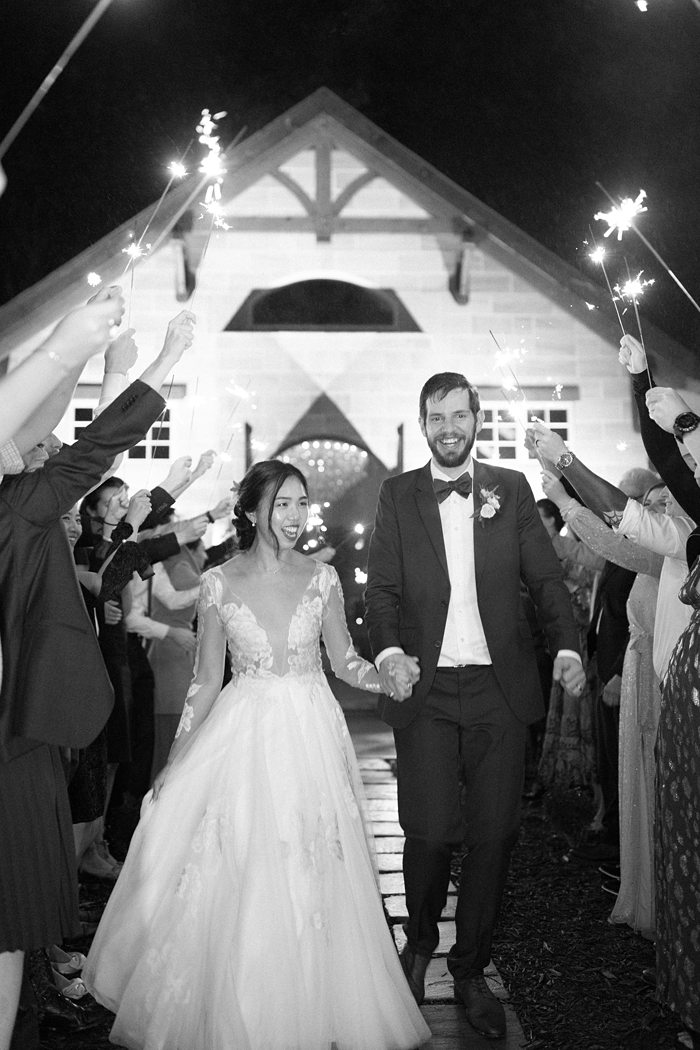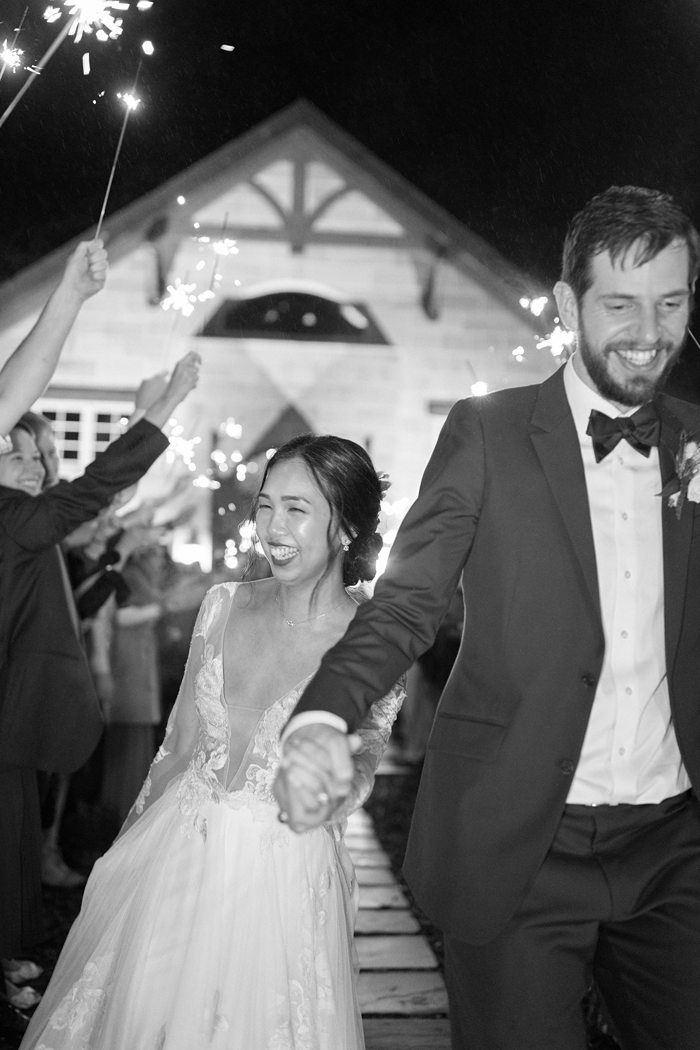 The Ridge Wedding in Marshall, NC
Jessie and Jeff had a gorgeous wedding this November at The Ridge wedding venue in Marshall, NC. The Ridge is a bit of a hidden gem, located just outside of Asheville, NC. It's situated atop a mountain overlooking the surrounding Blue Ridge Mountains. Hence the name, The Ridge.
My Second Wedding for the Family
I just adored getting to know Jessie and Jeff through their wedding and engagement session. Even better, I had actually photographed Jessie's sister's destination wedding in Iceland a few years ago. Obviously, these ladies really know how to pick a scenic wedding location! The moody winter weather was definitely reminiscent of our Iceland memories as well!
Moody Asheville Wedding Photography
The weekend of their wedding, a tropical storm actually blew through North Carolina, bringing tons of rain to Asheville. Thankfully, the forecast majorly improved for Saturday, but we did have some drizzles, and there was definitely a breeze and a bit of chill in the air. The high elevations outside Asheville near The Ridge even got snow that night! But luckily Jessie said she was so happy for the cozy, dramatic weather. You gotta love some moody Asheville wedding photography and the way it mixes with the mountain scenery.
An Awesome Dance Party
Jessie and Jeff are both total smartie pants. Jessie is a pulmonologist and Jeff is a scientist. Everyone attending the wedding was required to be vaccinated and boosted. And so, it only makes sense that they wanted to let loose and enjoy an epic party. Everyone danced under the flower covered archway at The Ridge's Chateau. And there was even a giant printout of Jeff's head that made its rounds among the dance floor. These guys danced and enjoyed themselves with all their friends and family before saying goodbye through a line of sparklers.
Thank you so very much to Jessie and Jeff for asking me to photograph and witness this absolutely gorgeous wedding! It was such a joy sharing in these memories and being able to see your family once again!
Michelle Elyse Hartman
Michelle Elyse Photography
If you liked this wedding, you may also like this Very Classical Biltmore Estate Wedding at the Conservatory in Asheville, NC | Maria + Andrew