George Eastman Museum Wedding Venue in Rochester, NY  |
An East Coast Estate |  Guide by Wedding Photographer Michelle Elyse Photography |
The George Eastman Museum Wedding Venue in Rochester, NY a Guide by a Wedding Photographer
This stunning Rochester, NY Estate is an absolutely gorgeous spot to get married. Not only is the estate luxurious, but it features beautiful gardens all around. And to top it off, the story behind the estate and its adjoined museum is quite compelling. I'll be covering all that below.
I am also a wedding photographer, which makes me particularly qualified to share my ideas for beautiful backdrops and locations. If you're getting married at the George Eastman Museum, or any other beautiful venue for that matter, please feel free to message me HERE to for my package info and availability. Or have a look through my PORTFOLIO to see more of my work.
Ceremonies at the George Eastman Museum Wedding Venue in Rochester
The estate and adjoining museum currently allow outdoor wedding ceremonies. As for location, there are many beautiful gardens and historic backdrops to choose from. If planning a larger wedding, I think that getting married on the steps of the mansion would be lovely because there is an open lawn in front of the house that would allow plenty of room for chairs. This also would place you on the steps so you can easily be seen by your loved ones who look on. And the backdrop of that gorgeous building with all the columns is just SO pretty!
For more intimate weddings, I think that the courtyard and lilly pond gardens are an excellent choice. Pictured above, I have several photos of the courtyard, along with the beautiful portigo covered in vines. The gardens here are beautifully manicured. While personally, I think the portigo is a great wedding ceremony location, you could really go for several different spots.
Unfortunately, I wasn't able to get photos of the Lilly pond gardens on the opposite side of the house because of renovations at the time of writing this.
Wedding Reception Locations
The George Eastman Museum currently doesn't offer wedding receptions, however there are a couple nearby spaces to continue the celebration. First, the Wilder Room is a lovely wedding reception venue if you'd like to keep the upscale elegance continued from the estate. This space is great for a medium sized guest list. Second, is Perkins Mansion. This Inn continues the historic vibes and is a beautiful location for a more intimate wedding reception.
A Beautiful Portrait Location Created by the Inventor of Kodak
As a photographer, and a wedding photographer at that, the George Eastman Museum holds a lot of significance. This is because George Eastman himself was the man who created Kodak. It was his personal mission to make photography easy and accessible so that the common person would be able to document their memories. Before Kodak, creating photos was very challenging and required a bunch of expensive equipment. George Eastman revolutionized that – which has now evolved to the point where your wedding photos can be taken by a small hand held camera. If you haven't visited this museum yet, I recommend it. Plus for the cost of admission, you get access to both the estate AND the photography museum.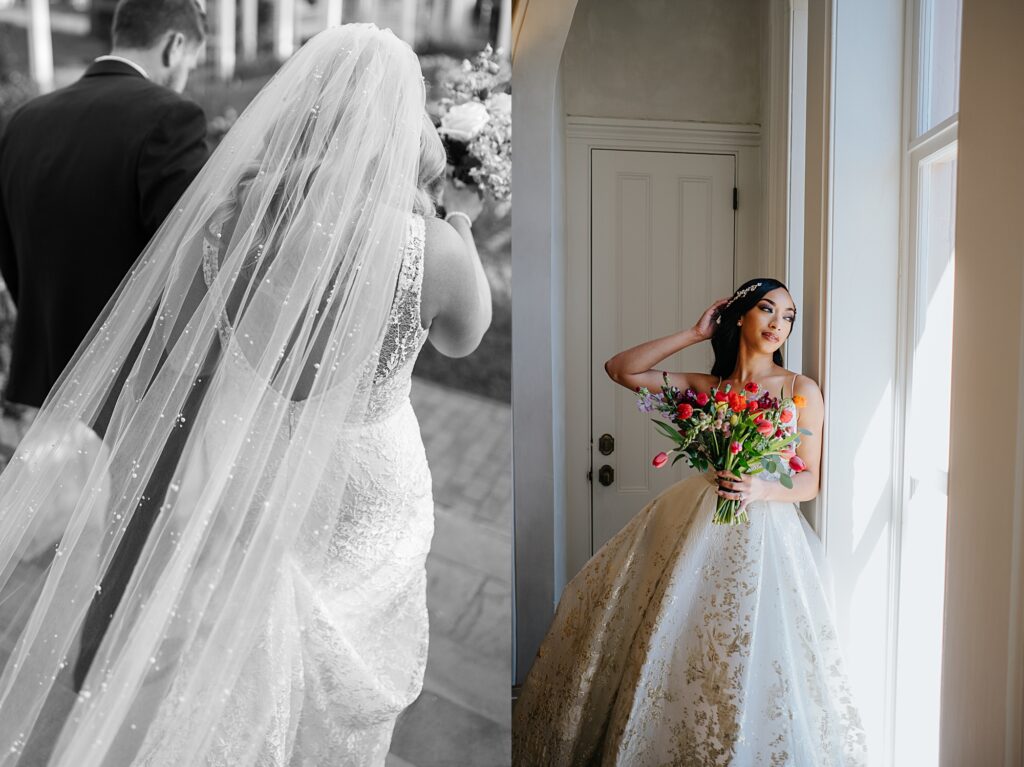 Looking for A Wedding Photographer?
If you are still looking for your wedding photographer, I would love to hear from you! Please message me HERE on my contact form so I can confirm my availability and send you my pricing! Feel free to browse around my site as well.
Thanks so much!
Michelle Elyse