Romantic Spring Charlotte Engagement Photography in Noda | L + M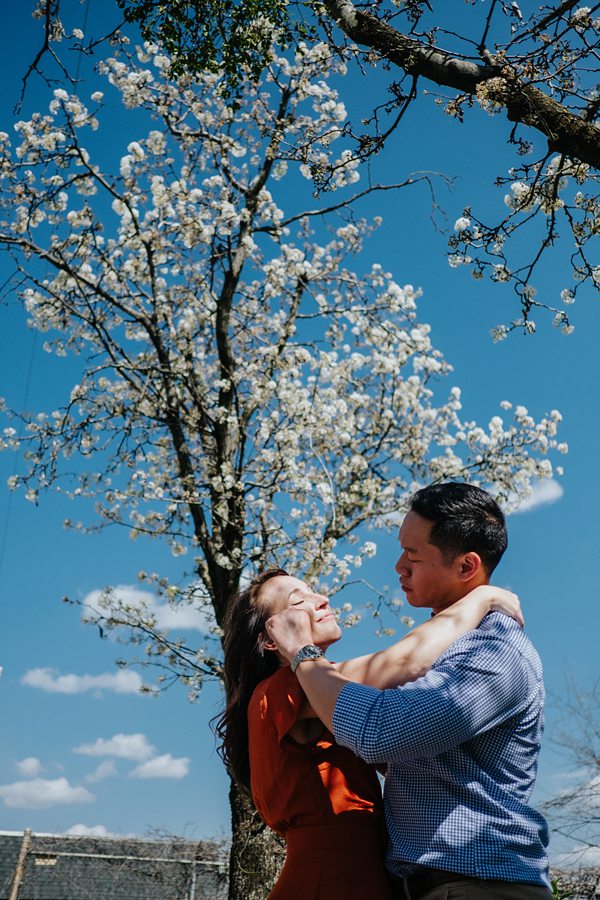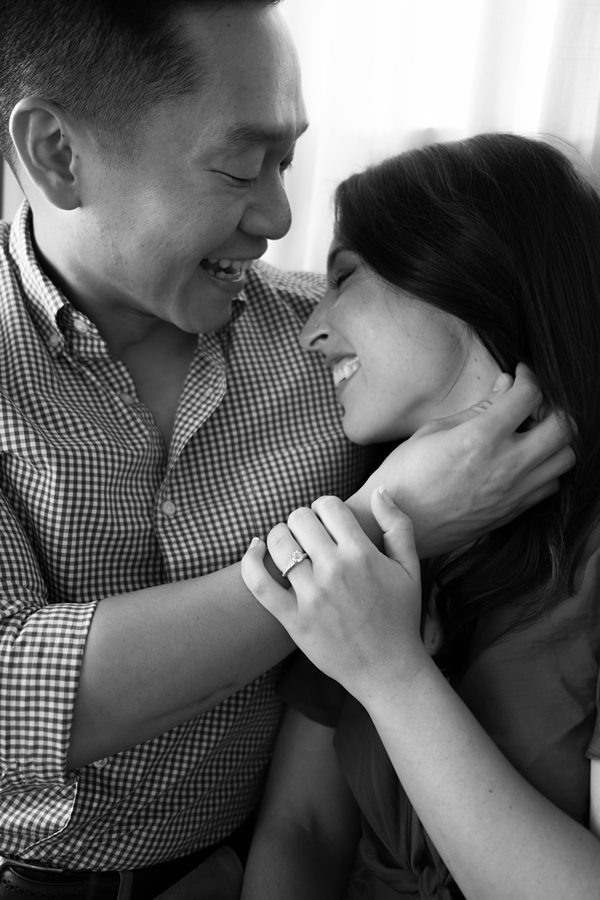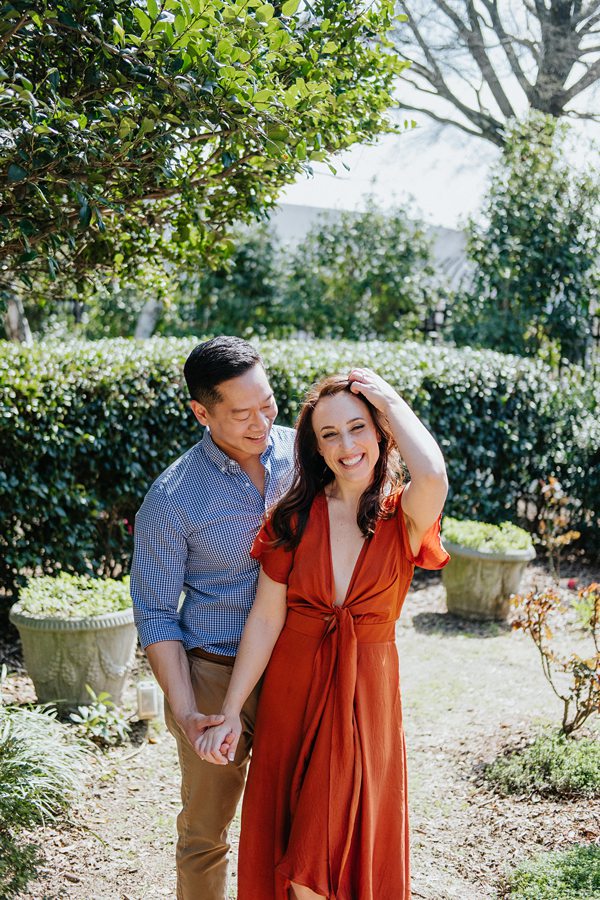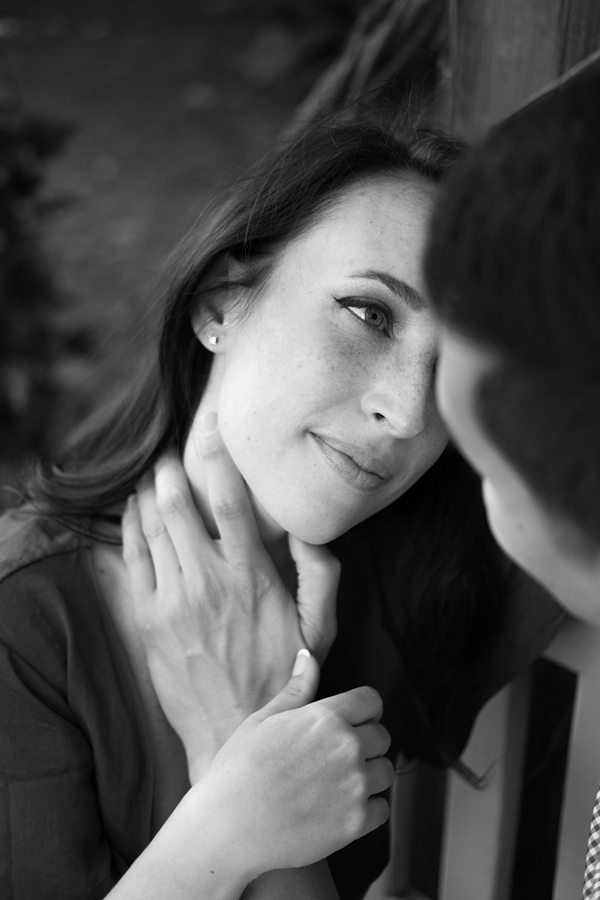 "Shelley!
Max and I can't stop looking at the photos! To say that we absolutely love them is an understatement. Thank you for helping us feel at ease during the session and for your amazing work on the photos. We really can't thank you enough and we're so looking forward to having you there on our wedding day.
Can't wait to see you in October! "
Lauren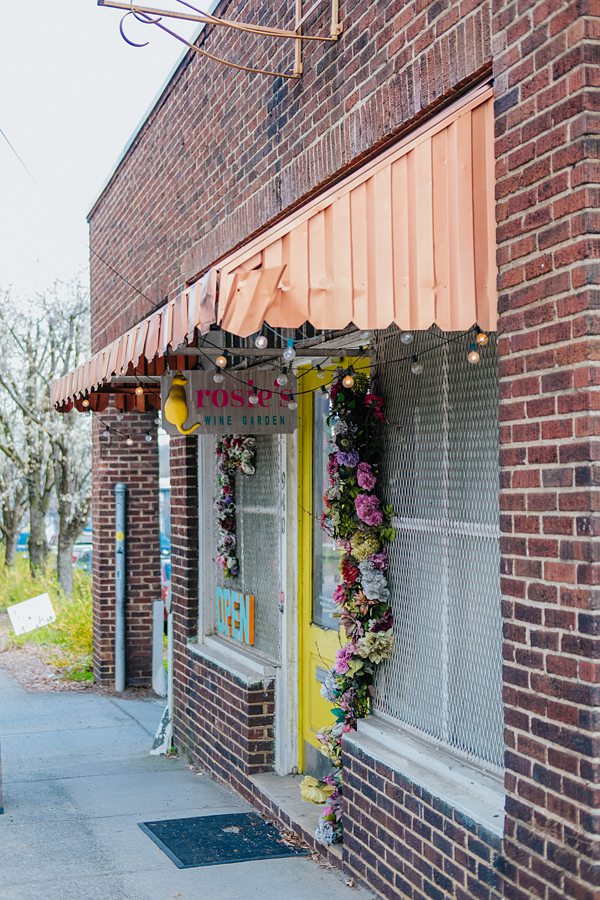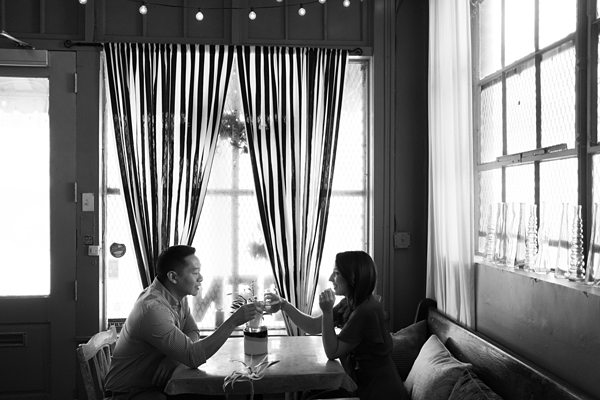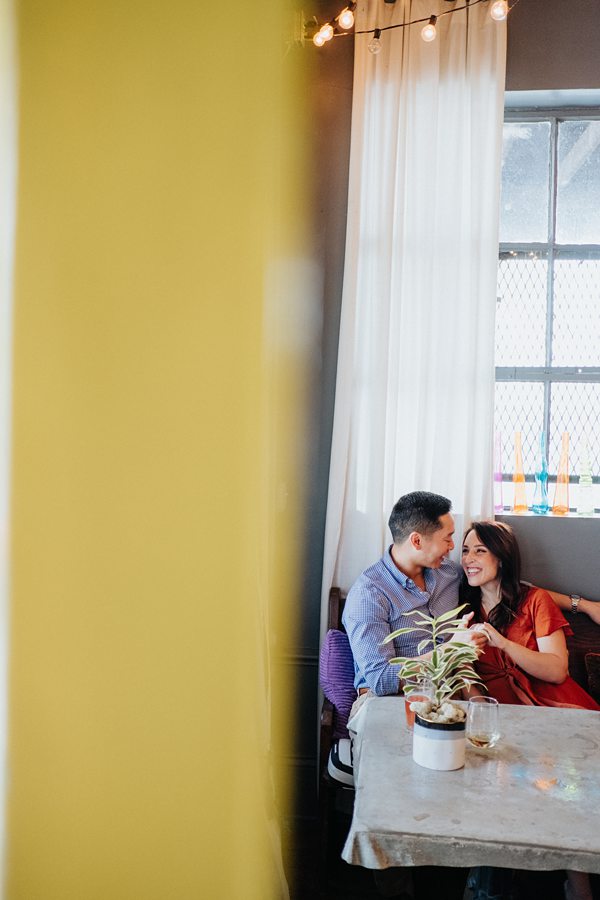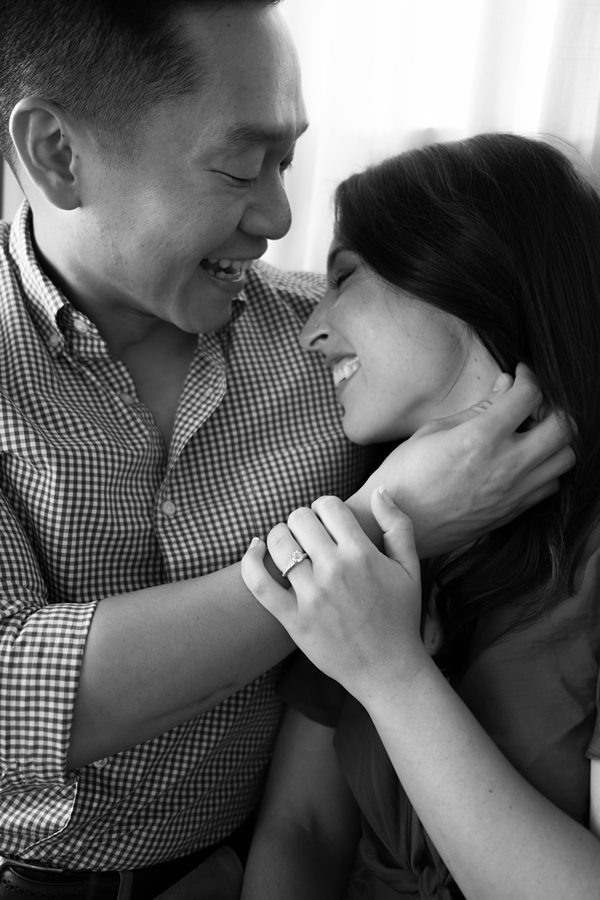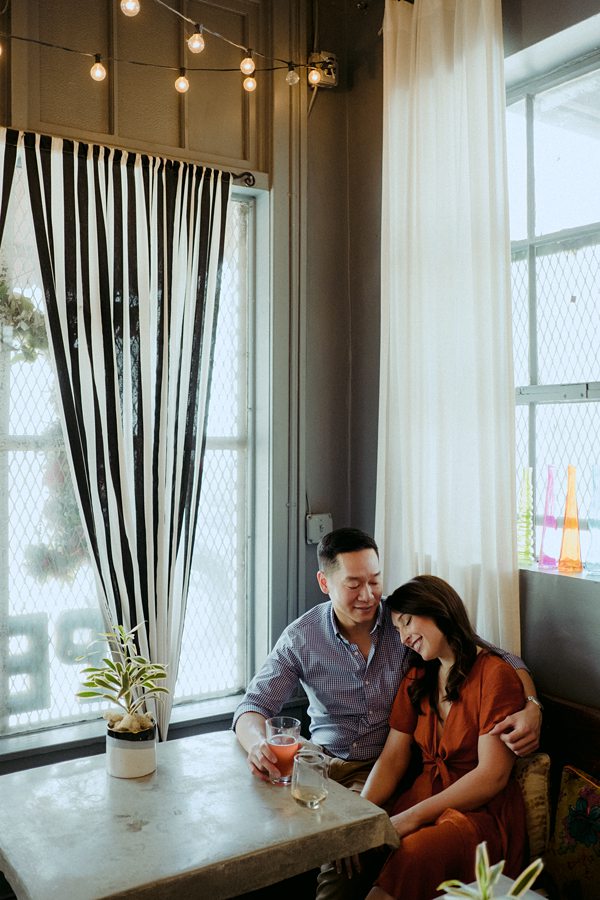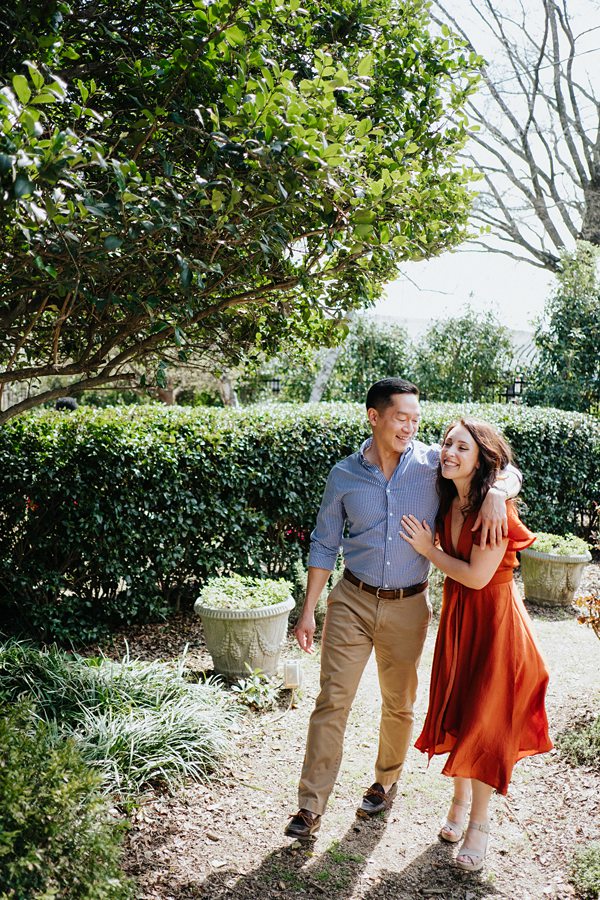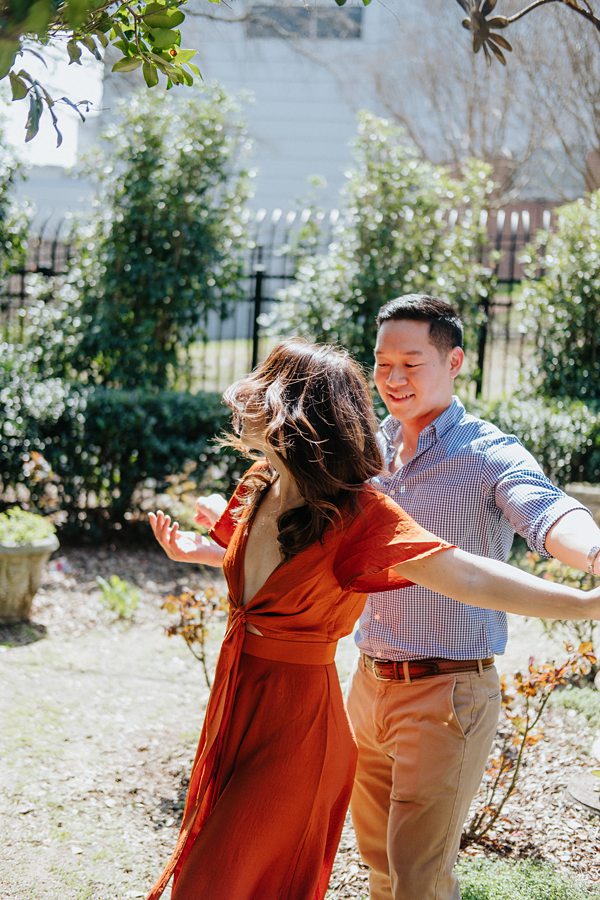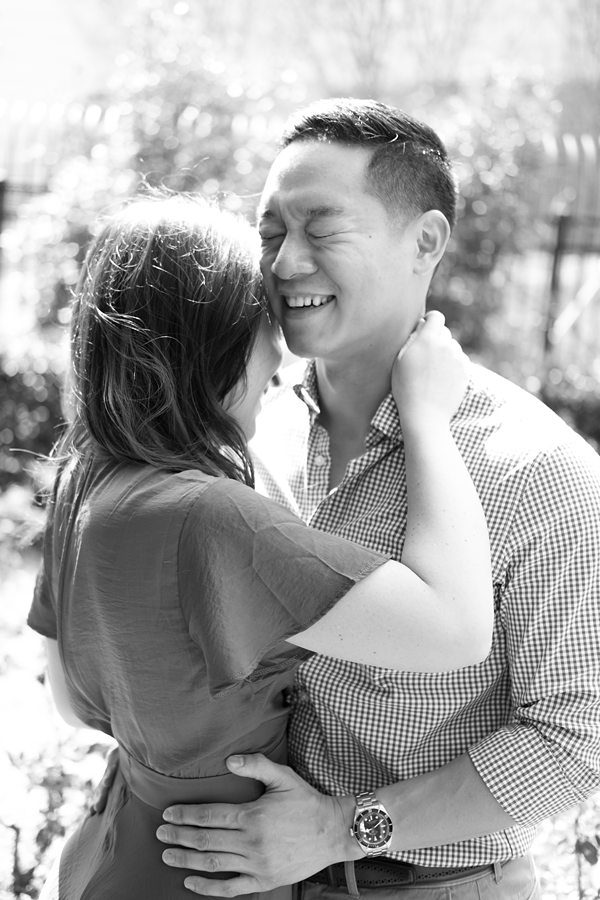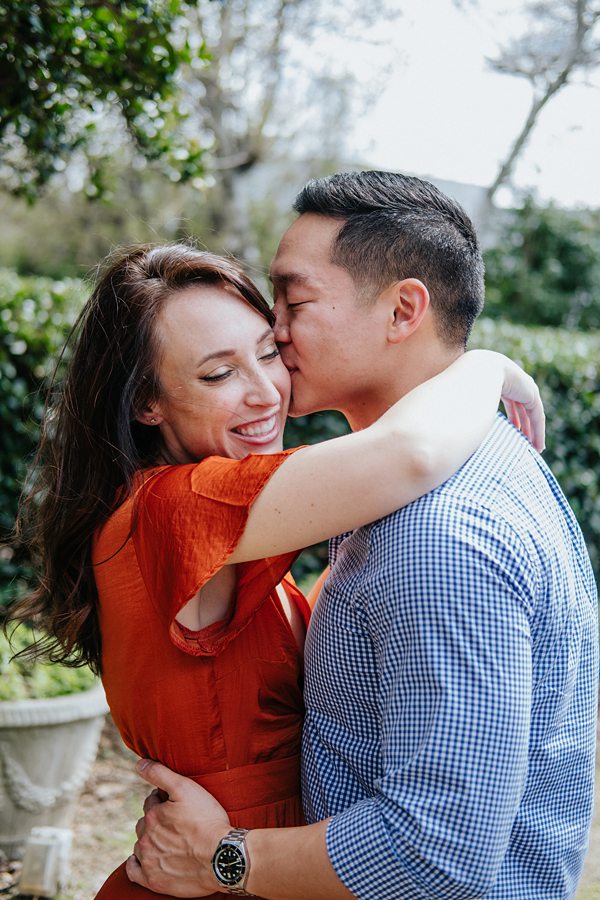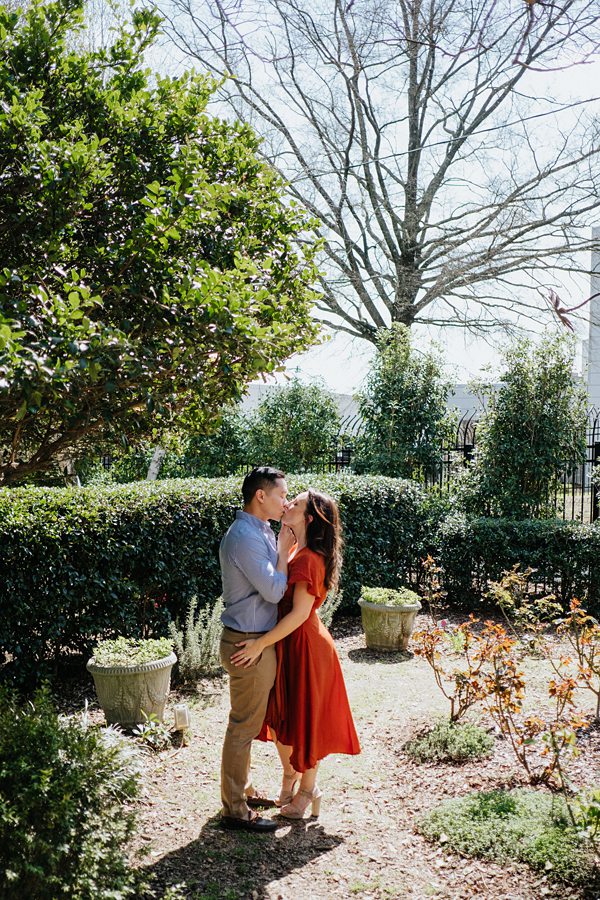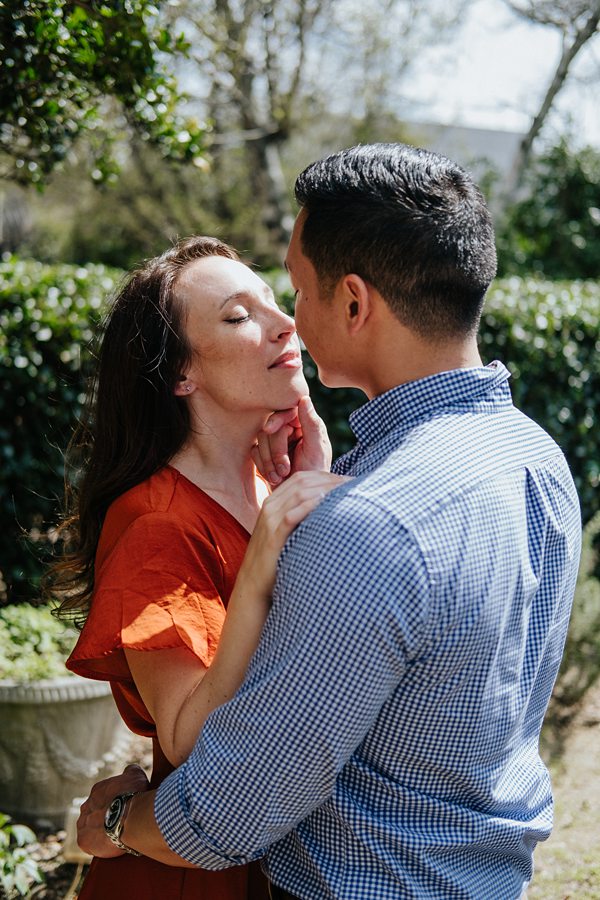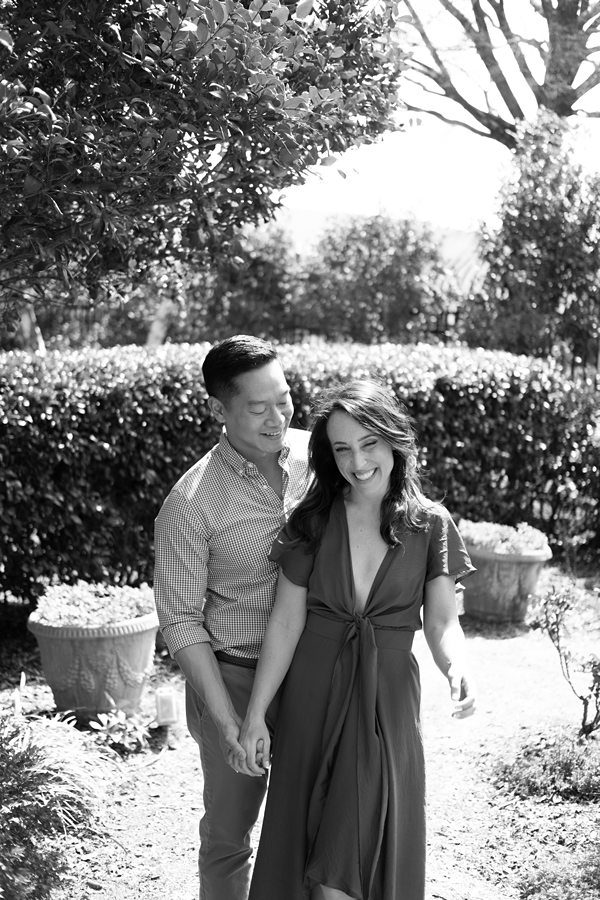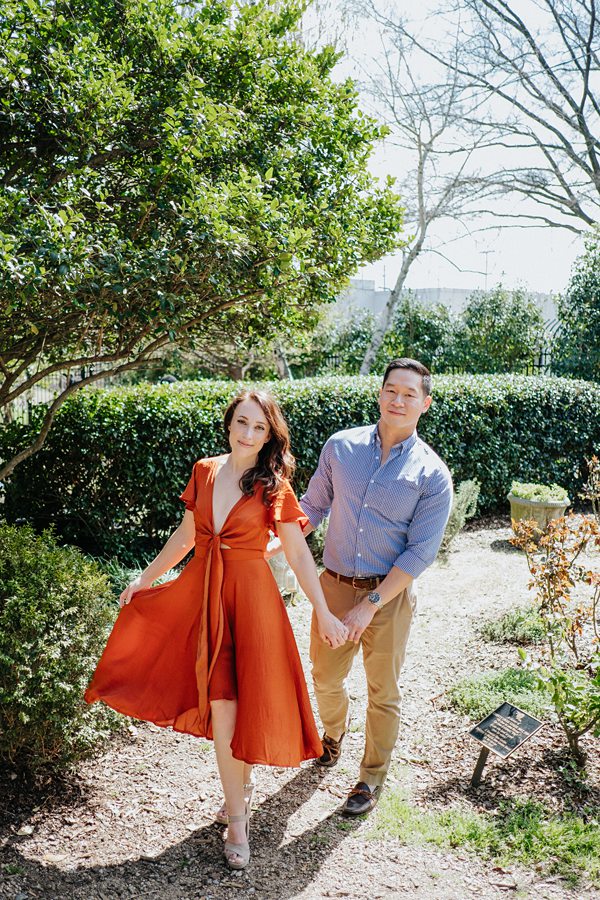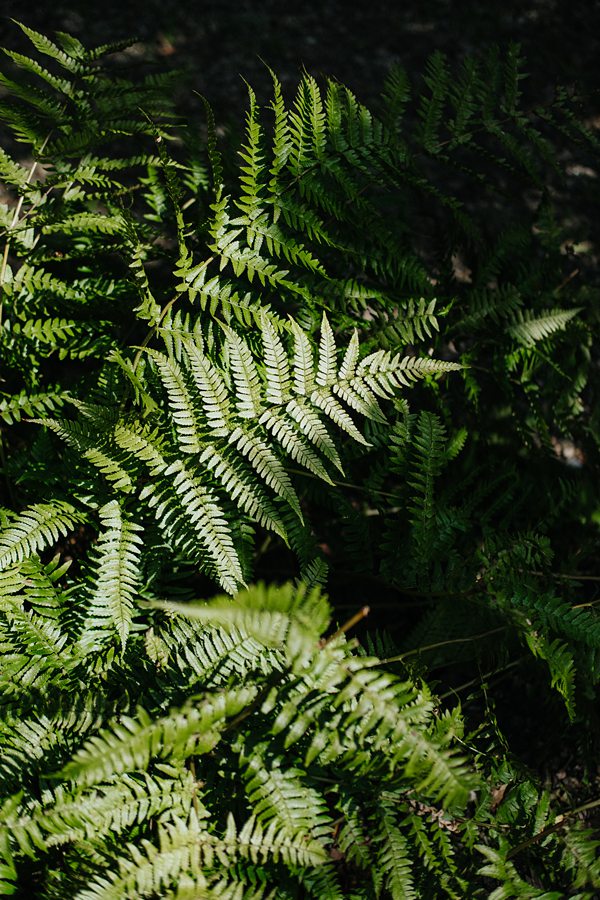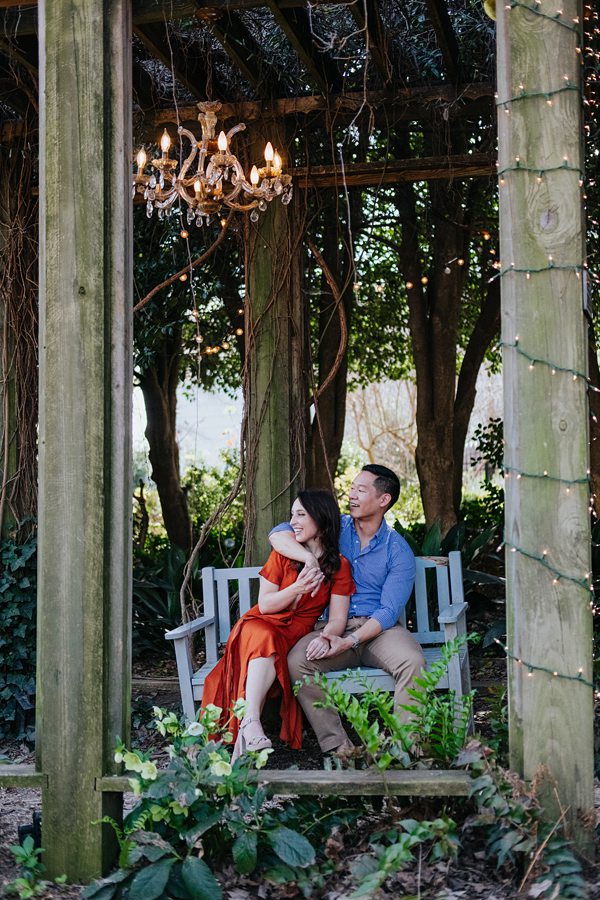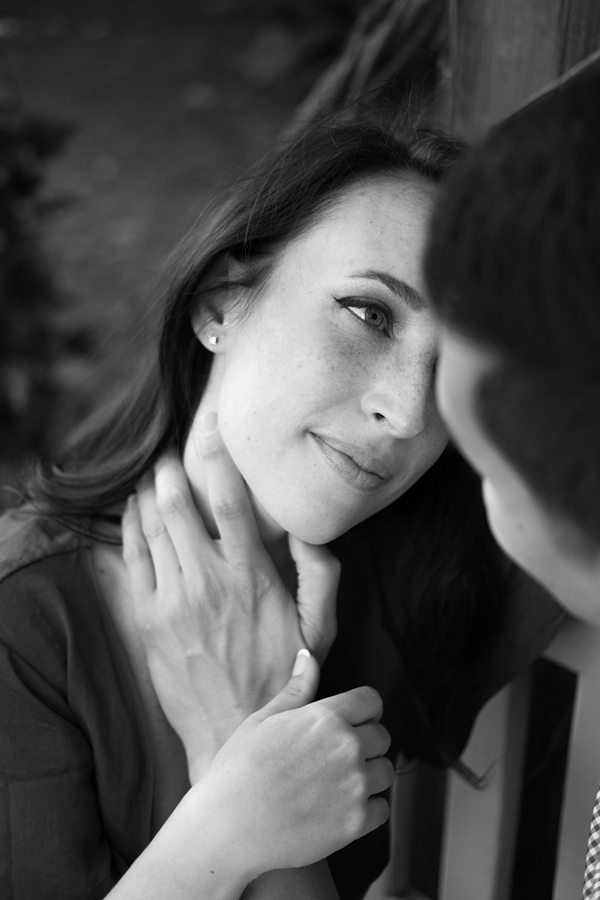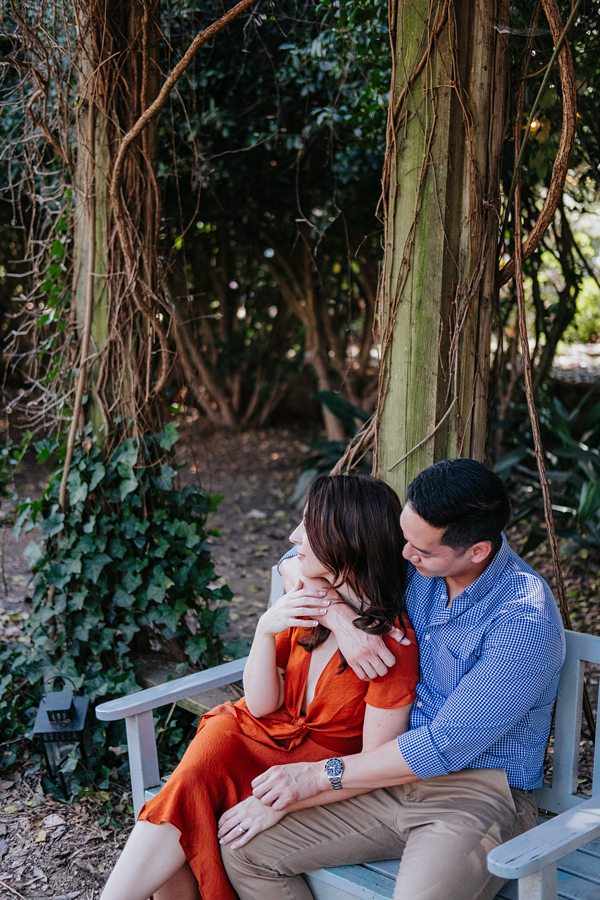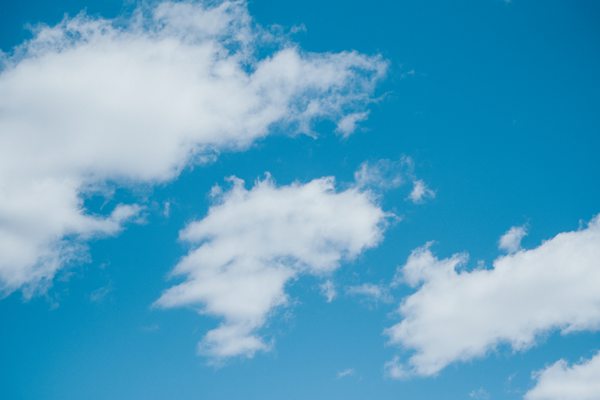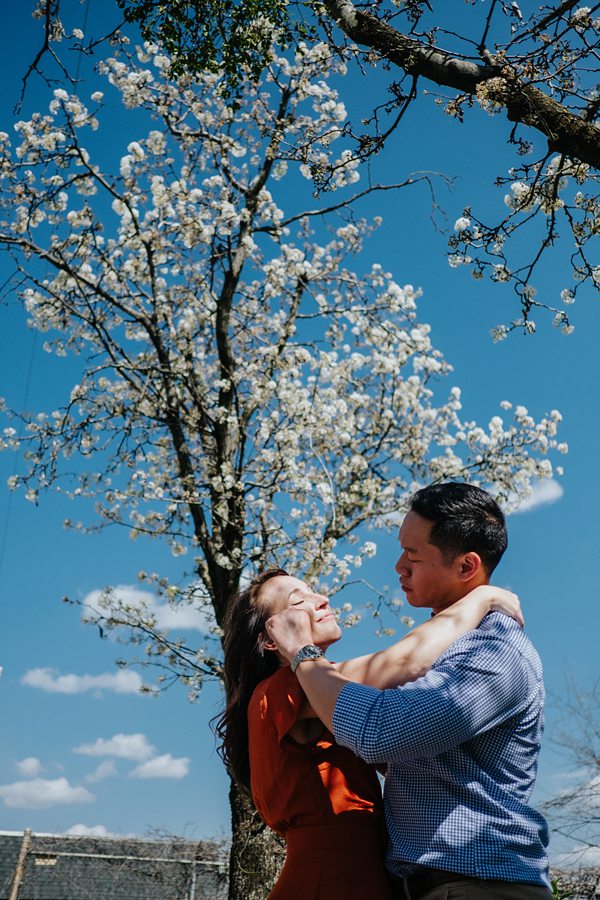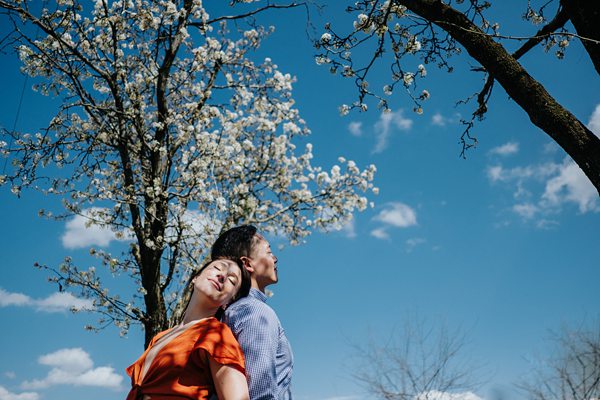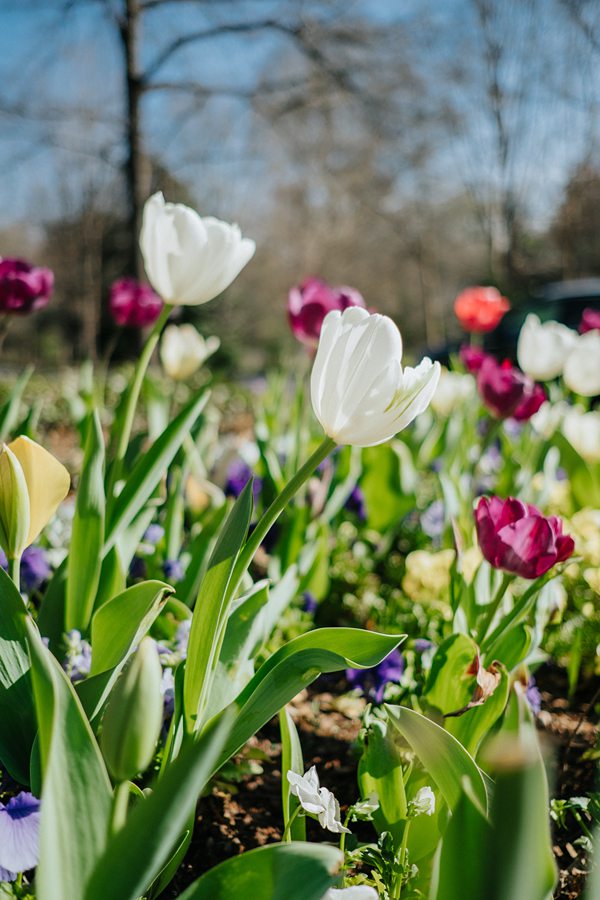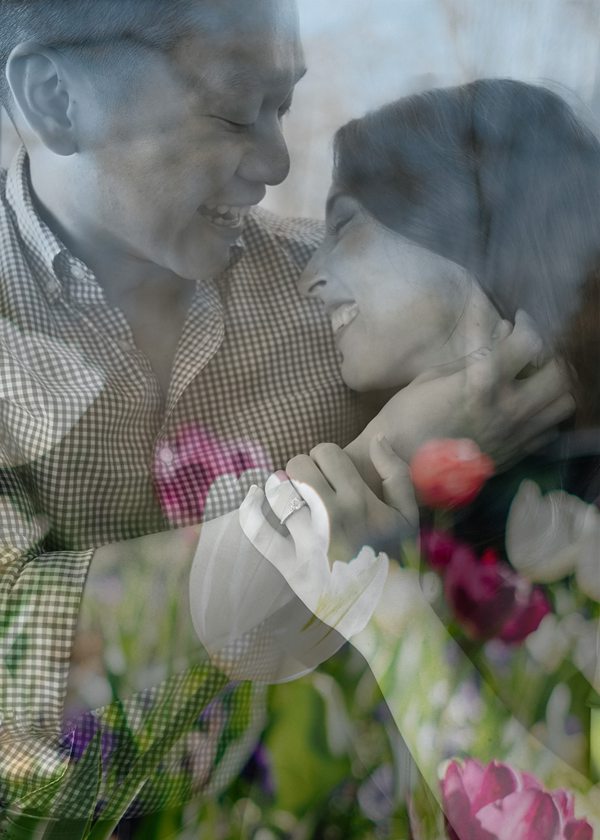 Charlotte Engagement Session
Charlotte Wedding Photographer
Candid Charlotte wedding photography
Charlotte Engagement Session in Noda
I just loved meeting up with these two in Charlotte so much! Living in Noda, they come to this sweet little wine bar for their date nights. It just so happens to be attached to a nice public garden as well, so it was a great spot to do their Engagement session in Charlotte. I particularly loved it because the location is meaningful to them and their relationship.
Engagement Session at Rosies Wine Garden in Charlotte
We started out the session over a couple drinks to loosen up. This also gave us a bit of time to take in the adorable scenery of Rosies Coffee and Wine Garden. Once their glasses were empty, we went outside to enjoy the lovely weather in the attached garden. On this early March day we were blessed with the loveliest spring weather. The tulips just started blooming, and the spring leaves were popping up green finally.
I Love Their Adorable Golden Retriever Puppy Named Wally
After taking some pictures in the park, L + M went back to get their adorable Golden Retriever puppy named Wally. Wally was such a good boy! I gave him some pet pets and kisses and treats, and he showed off his adorable puppy face for the photos with mom and dad.
After the session, I hit up some of my favorite Charlotte spots, and got a bite at my favorite restaurant and bakery downtown. Charlotte has so many great places for wedding photography or engagement photography. It was nice to revisit some of my faves and add a new fave to my list at Rosies Coffee & Wine Bar.
Modern Candid Charlotte Engagement & Wedding Photography – CONTACT ME
If you're interested in having me photograph your Charlotte engagement session or wedding, please reach out through my contact form HERE. I would absolutely LOVE to hear about you and all your plans!!!
~Shelley (Michelle Elyse)
Michelle Elyse Photography