Atlanta History Center Wedding Guide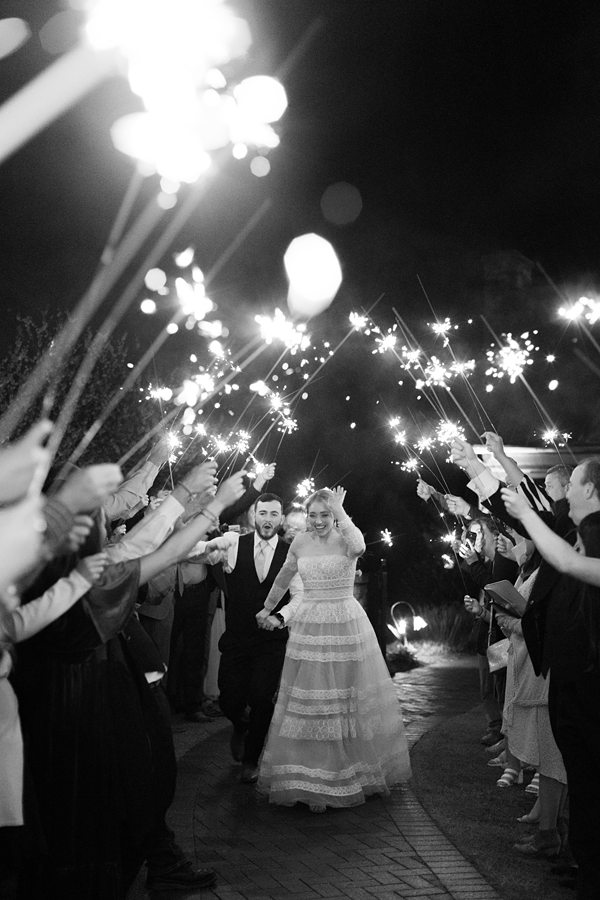 Atlanta History Center Wedding | Venue and Planning Guide
Photography and writing by Michelle Elyse Photography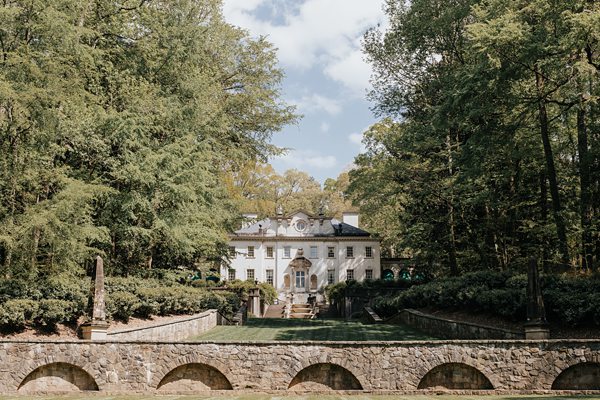 The Atlanta History Center is an absolutely amazing wedding venue, and I'm here to tell you all about it! My name is Michelle Elyse (you can call me Shelley for short). And I am an award-winning fine-art wedding photographer.
In case you haven't heard of this absolute gem, this Atlanta wedding venue is truly the best if you're looking for a classic, opulent, outdoor wedding. The venue rental includes not only the stunning home you see in these pictures, but also the gorgeous gardens, lawns, and sweet forested areas. Then to top it off, guests can take tours of the inside of the home during your wedding.
Land and Location
The incredible Atlanta History Center is not only beautiful, but perfectly located. Situated in the historic garden neighborhood of Buckhead, your guests can easily drive here from Atlanta, yet feel like they are going back in time. The entire drive in is just lovely. Personally, I love gawking at the surrounding mansions, and eyeballing the gorgeous designs and gardening on my way in.
But of course, the real treat is arriving at The Swan House. Believe it or not, though situated just outside of downtown  Atlanta, the Atlanta History Museum boasts a whopping 33 acres! You can have your pick of multiple gardens and backdrops to photograph in! And that makes this wedding photographer VERY happy!
(Click HERE to view my portfolio if you'd like to see more of my work).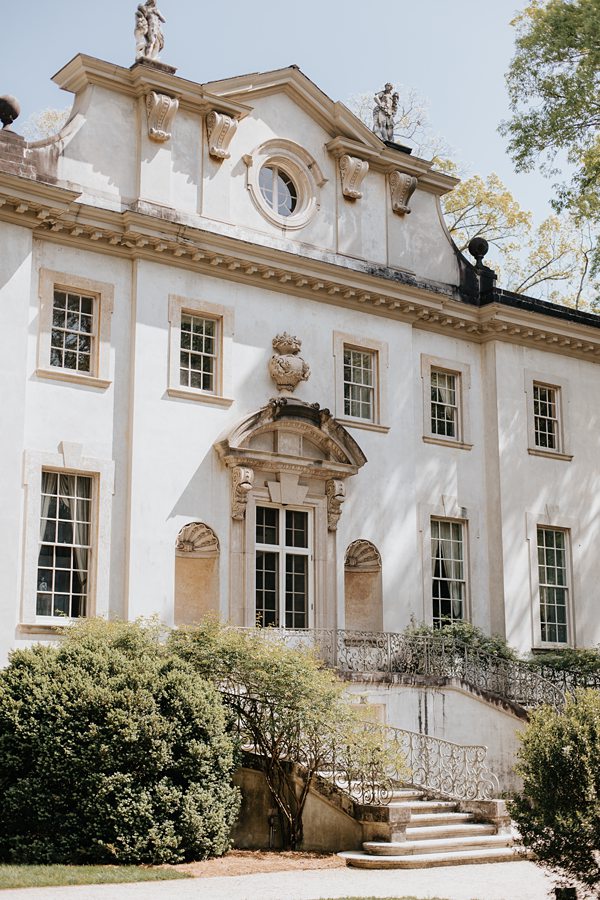 Capacity of Atlanta History Center Weddings
The beauty of weddings at the Atlanta History Center is that they can be so diverse. It would be perfectly natural to host an intimate elopement or micro wedding on the fountain lawn. Yet, at the same time, a reception on the Column Side can host as many as 400 seated guests.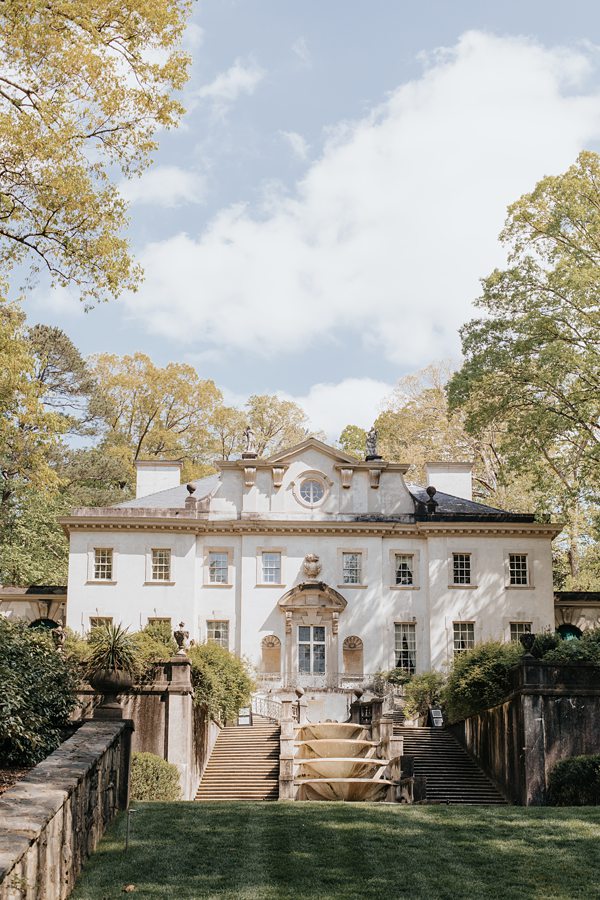 Ceremony Location
The Iconic Fountain Side of the Swan House is only available for Atlanta History Center Wedding ceremonies. You cannot have your reception or cocktail hour here. However, you can make the most of the grounds by hosting your cocktail hour and reception a short walk away. (Note: a golf cart can be rented from the venue in case you have any mobility concerns for your guests).
If you're not so into the Fountain Side, ceremonies are also allowed at the Column Side of the Swan House or the Boxwood Garden. Do be aware however, that in order to preserve the grass on the property, the Fountain Side lawn is closed during Mid October to Mid March, and the Column Side is closed Mid July to Mid August each year.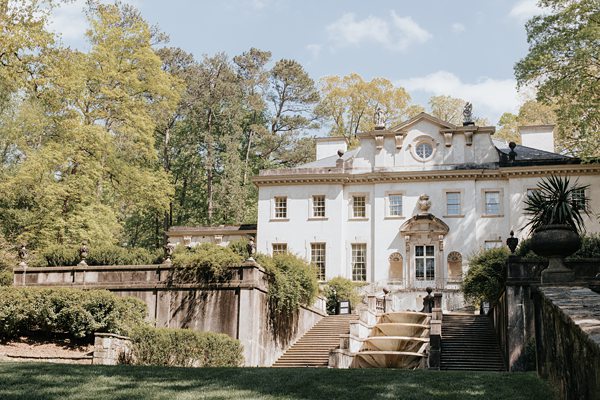 Reception Location
In terms of wedding receptions, you have a few nice options:
I'll start out with my favorite: An Open Air reception on the lawn of the Column Side of the Swan House. How dreamy is it to be surrounded by the lush garden and views of the historic home?
A Tented reception on the Swan House column side or the parking lot area (this can definitely be made very cute with a good wedding planner). It also should be noted that the tent options come at an additional cost, and that you are required to rent with one particular company who is familiar with their property.
The Grand Overlook Ballroom. This beautiful indoor reception hall is part of the Atlanta History Center,. It's a natural choice for wedding receptions if you are not a fan of the tented options.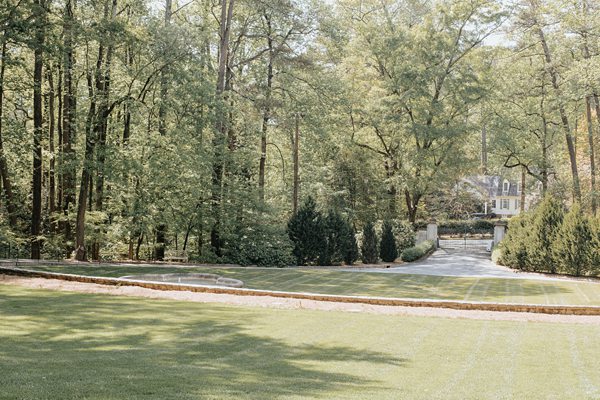 CONTACT ME TO PHOTOGRAPH YOUR ATLANTA HISTORY CENTER WEDDING
In case you can't tell, I absolutely ADORE this wedding venue. If you are planning your wedding here, I am your girl! I love the gardens, the opulent estate, the whole vibe. My images are timeless, full of gorgeous scenery, and real emotion. But don't just take my word for it, have a look at my portfolio HERE.
Anyways, I would just love to learn all about your plans and your love story! Please message me on my contact form HERE so we can verify my availability and get started planning your day.
Thank you and can't wait to hear from you!
Shelley (Michelle Elyse) Hartman
Michelle Elyse Photography