Luxury Muslim Wedding at the Fearrington House Inn near Durham, NC | Noor + Omar
Muslim Wedding with Custom Couture Hijab and Arab Dance Group Performance. Planned by McLean Events. Luxury Durham Wedding Photography.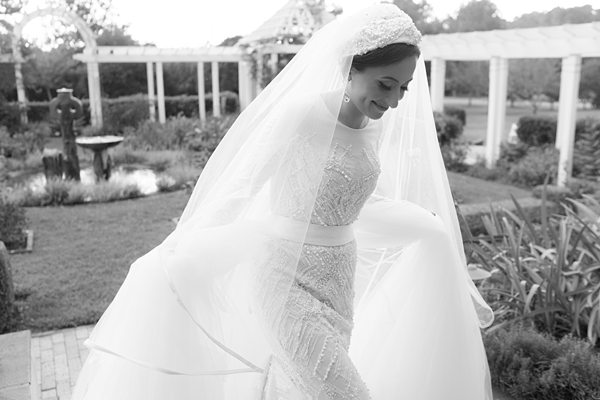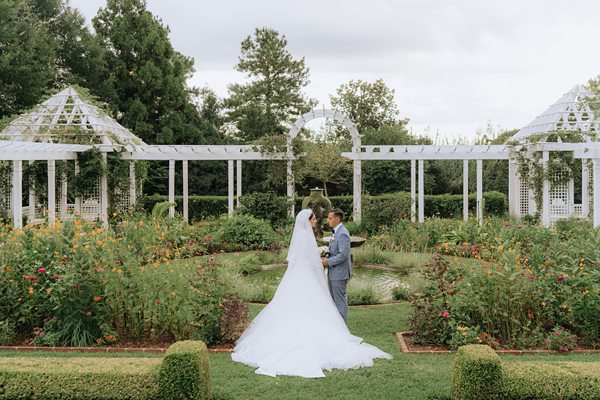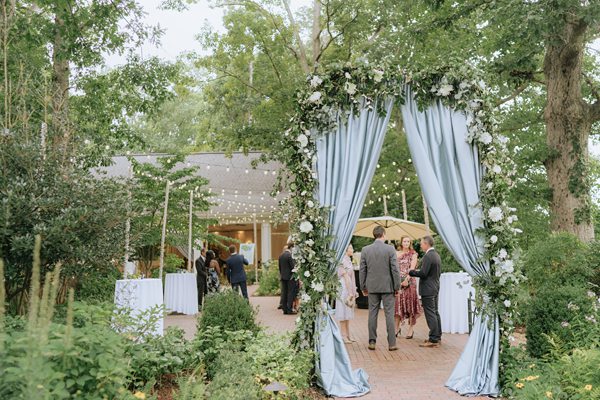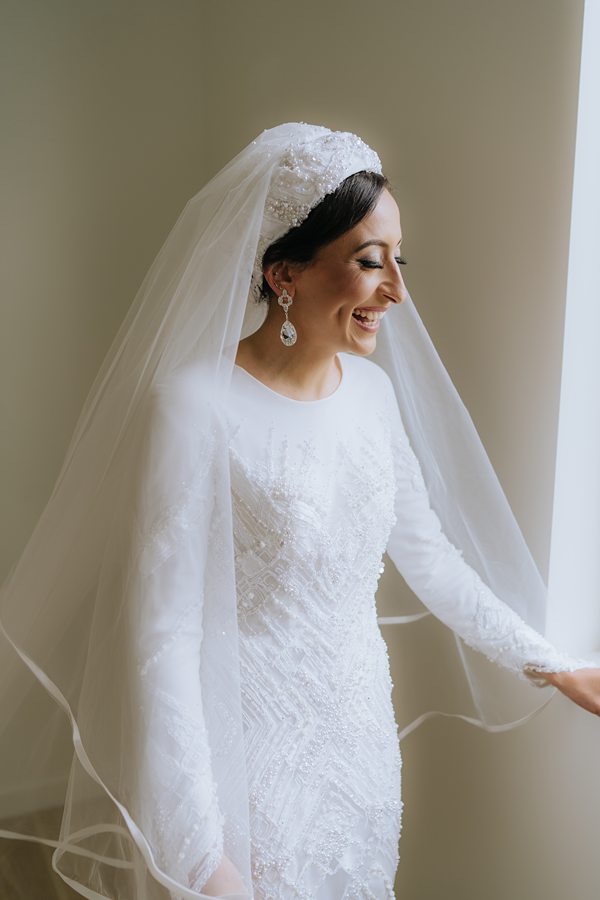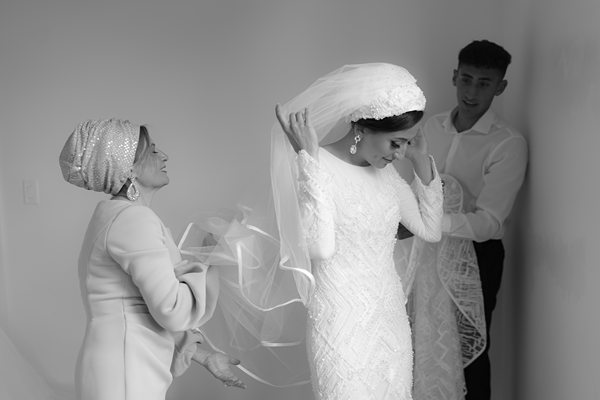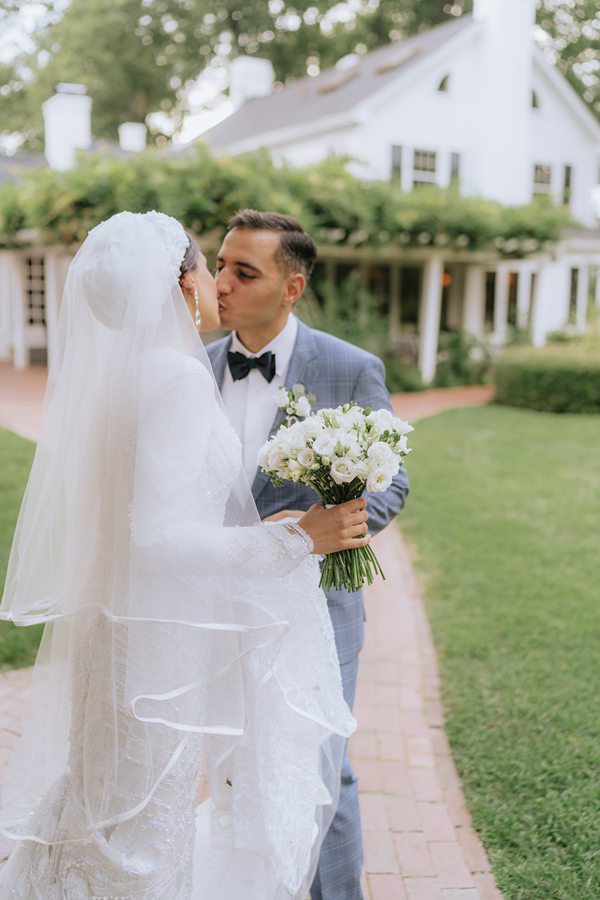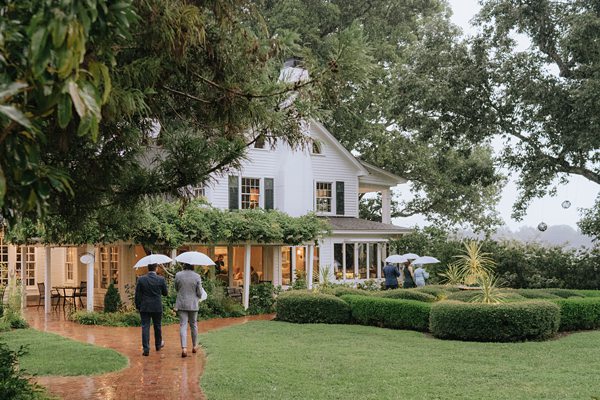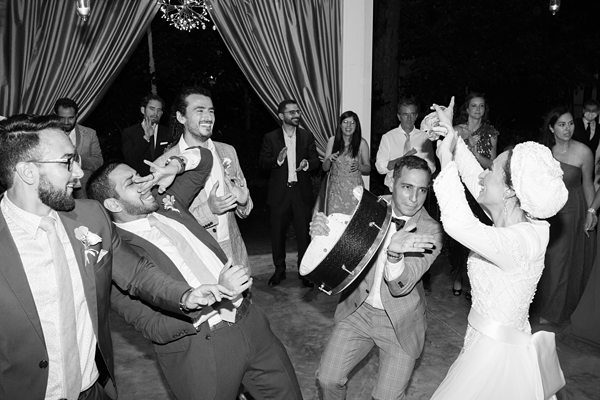 "We love our photos! You so beautifully highlighted a non traditional wedding (an Arab and Muslim wedding in the South)!"
– Noor
Noor + Omar's Luxurious Arab Muslim Wedding
I have admired the mystery and charm of Middle-Eastern culture for many years- especially since I took a trip to Morocco on a stopover from Europe. Each time I think back to my time in the ancient city of Fes, a spot in the Atlas Mountains where the modern world had not yet seemed to reach, I wistfully remember the beautiful memories.
For example, the echoing sounds of the Salahs (islamic prayers) throughout the day. I woke up to the musical salahs, and admired the beautiful architecture of the mosques by day. As a deeply spiritual person, I find all religions to be very inspiring. And the passion and reverence of those who follow the religion of Islam is no exception. So, when Noor had contacted me about photographing her Palestinian Muslim wedding, I was elated!  Truly, I was thrilled at the chance to experience this sort of unique wedding.
Her Dress and Custom Hijab
Noor and Omar waited to have their reception due to Covid, like so many others this year. T
heir ceremony was held at an earlier date. However, they held their reception at the luxurious and historic Fearrington Inn in the North Carolina Countryside this August. Noor wore a gorgeous Jimmy Choo Atelier dress – a very glamorous statement piece. She even placed it on its own mannequin and in its very own room in their house as they prepared for the wedding!
Noor said she traveled to multiple cities in the US to dress shop- including Los Angelos, New York City, and Miami. She ultimately chose her gown because she wanted something beautiful, and couture. But in addition, she also wanted something which would have a high neckline and sleeves to respect her Muslim beliefs. Her custom hijab with the veil went beautifully to top off the look. I was literally awestruck!
Their Wedding Reception at the Fearrington House Garden Terrace
After Noor and Omar did their first look in the gardens at the Fearrington Inn, guests were welcomed to their reception. Here they entered in front of the Fearrington House though a towering flowered curtain. Omar's mother made a gorgeous array of chocolates for the wedding. These were wrapped in white and pale blue wrappers to coordinate with their wedding colors and topped off with silver writing in arabic. She displayed these goodies in a pretty white basket adorned with green leaves. They were almost too pretty to eat! In keeping with their customs, Noor and Omar also had coordinating blue prayer rugs laid out in the garden for themselves and guests to pray during their reception.
Palestinian Drum Group (Zaffa)
You would think the details and fashion was plenty to entertain their guests, but the real fun started as soon as their drum group started playing. This drum group is known as a Zaffa. The Zaffa is a Palestinian tradition that consisted of many different songs performed with various dances and drumming. The dancing that went on for the hours that followed was impressive to say the least!
Many thanks to Noor and Omar for entrusting me to capture this joyous day for you and your families! I wish you two nothing but happiness for the rest of your lives!
CONTACT ME:
Please message me  if you are interested in having me photograph your wedding at the beautiful Fearrington House Inn & Gardens. Feel free to also have a look at more of my work in my portfolio,.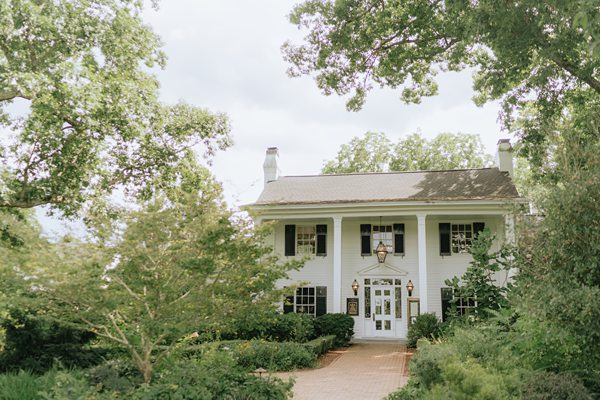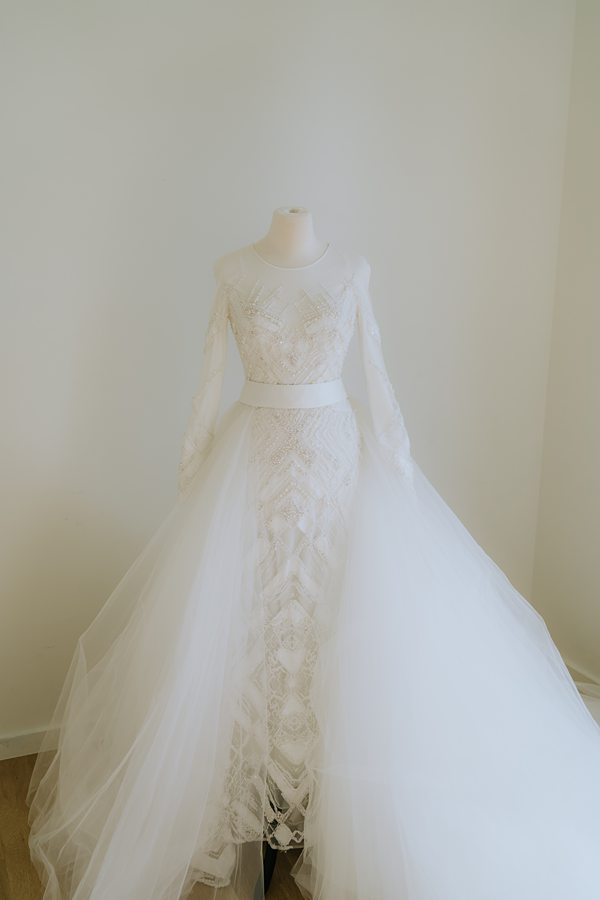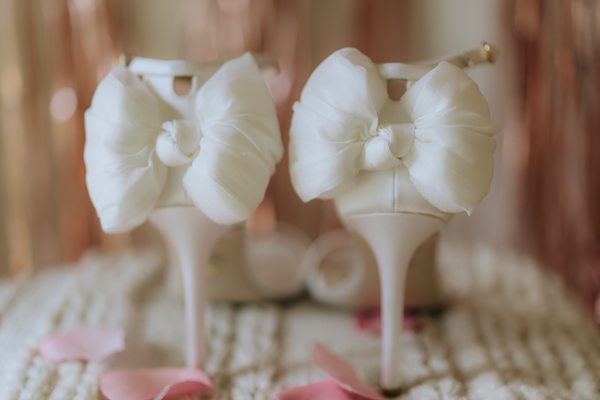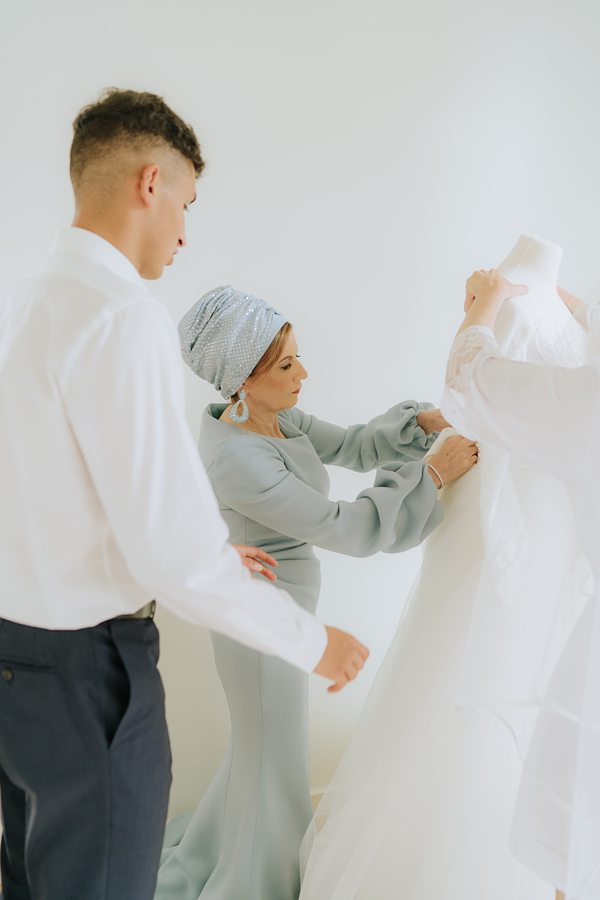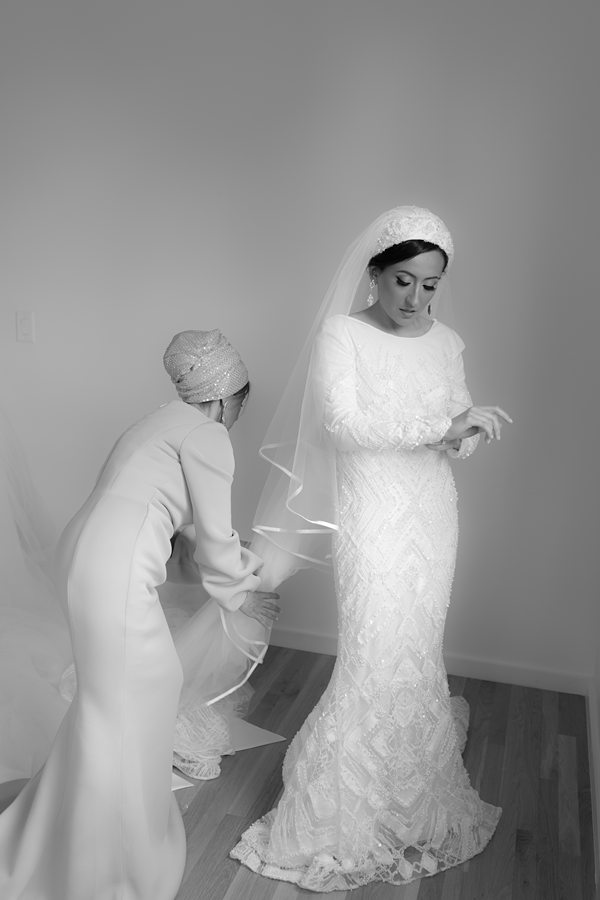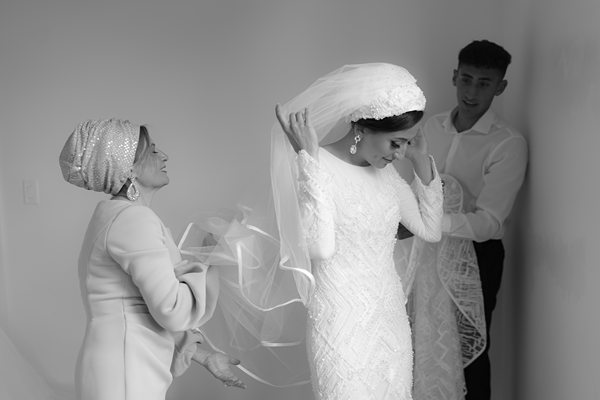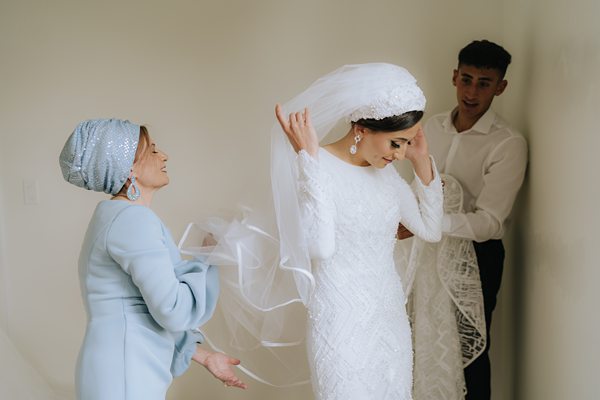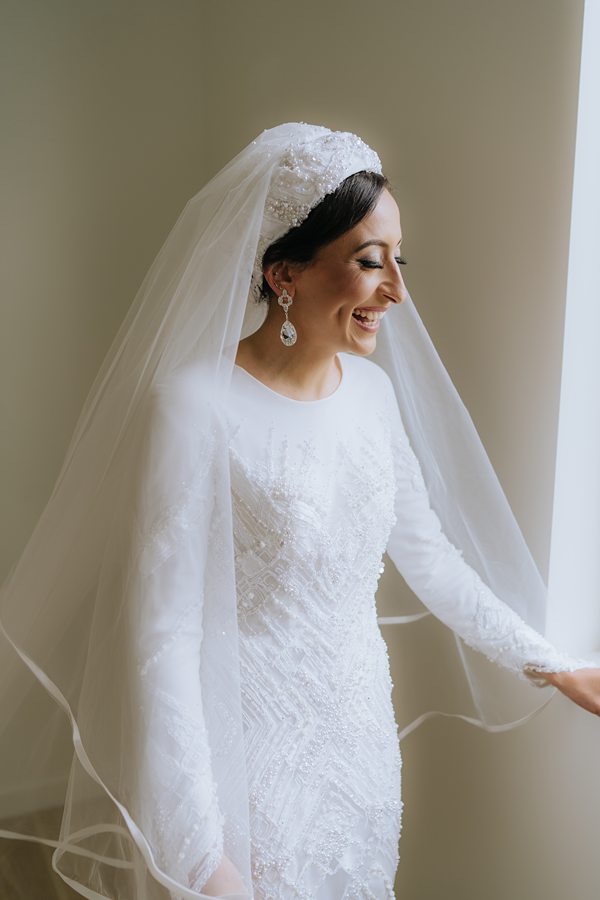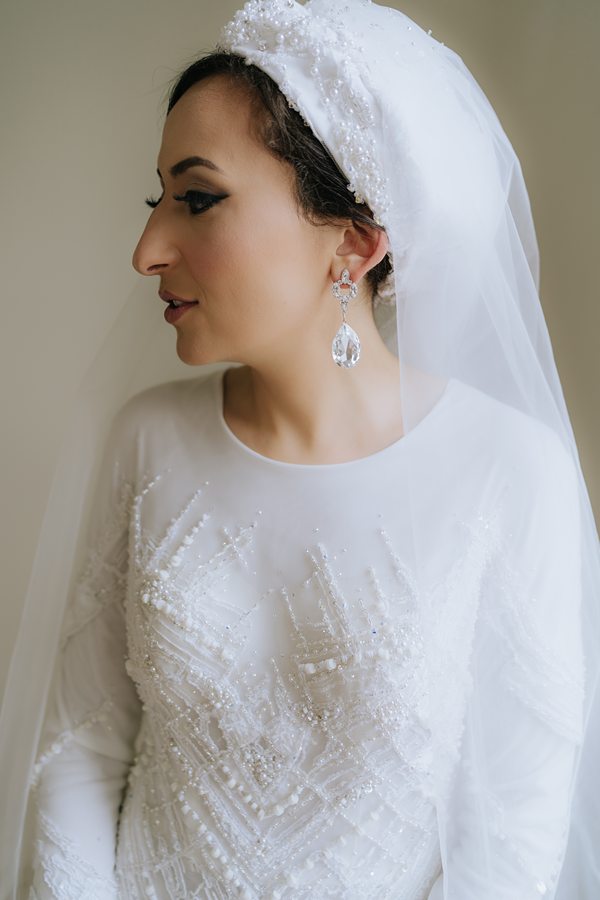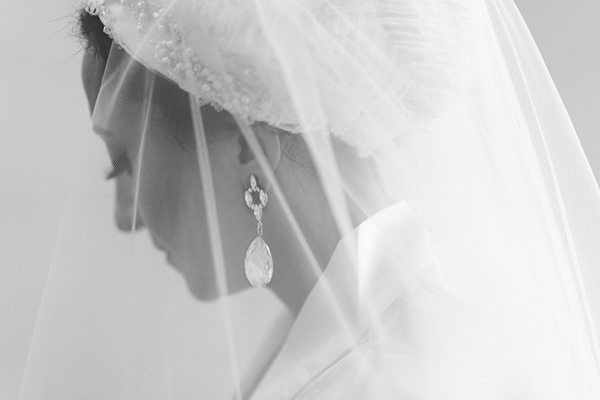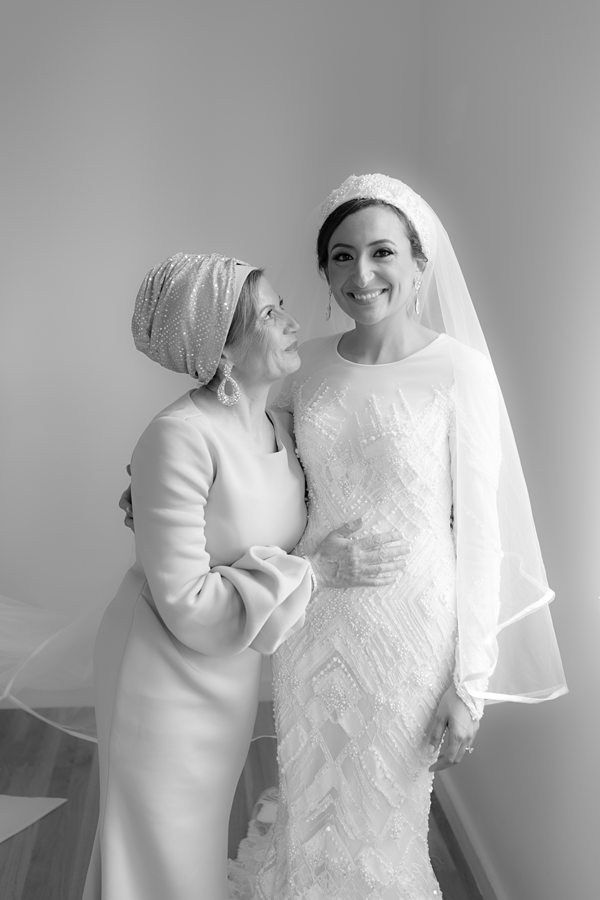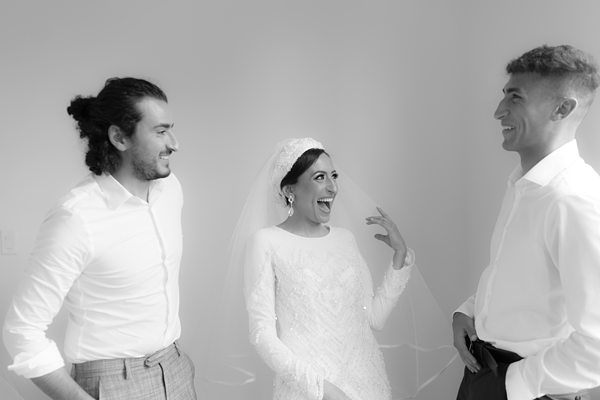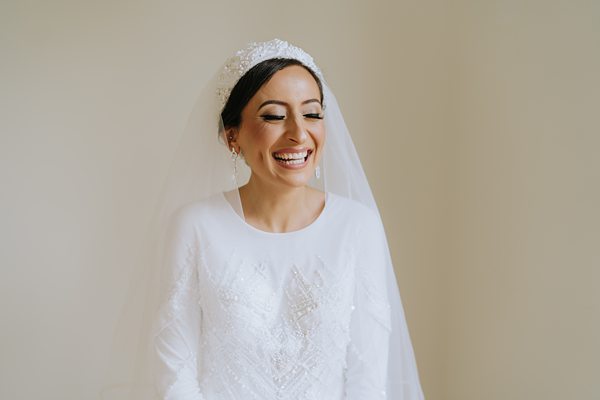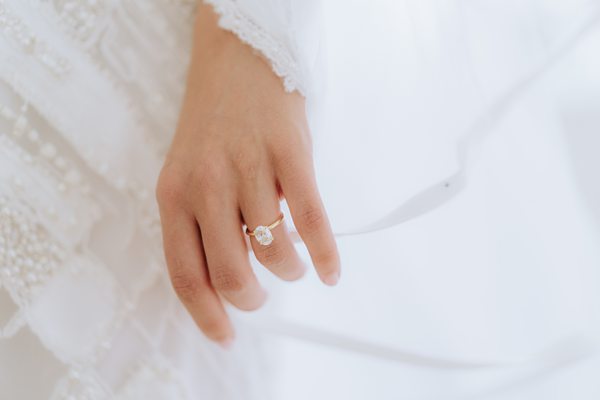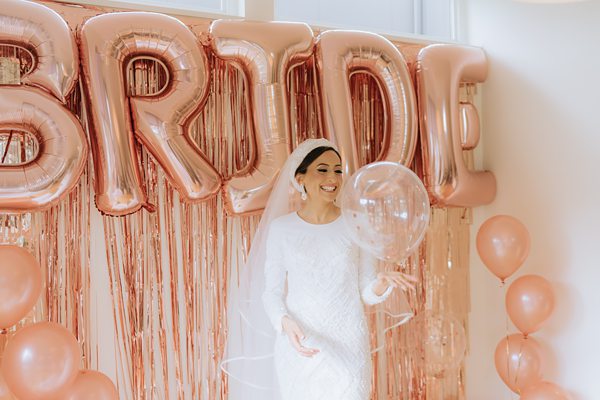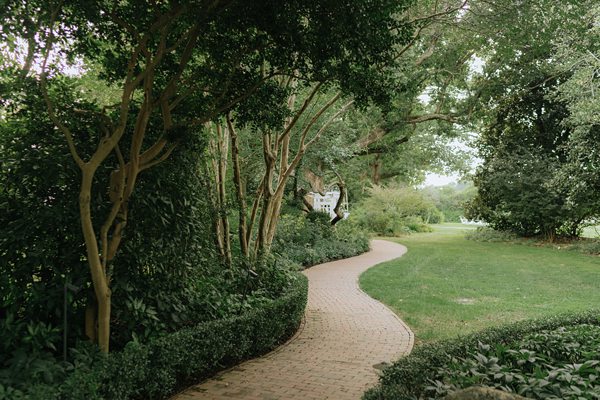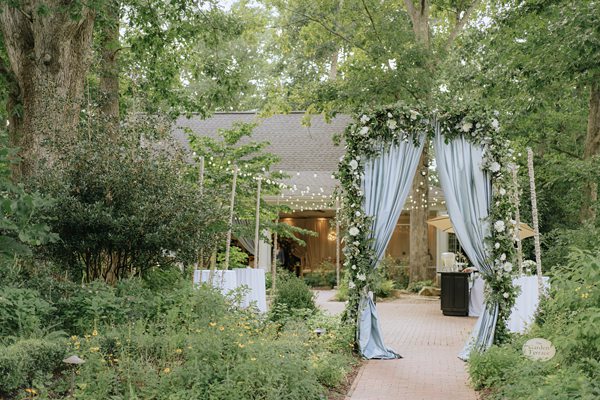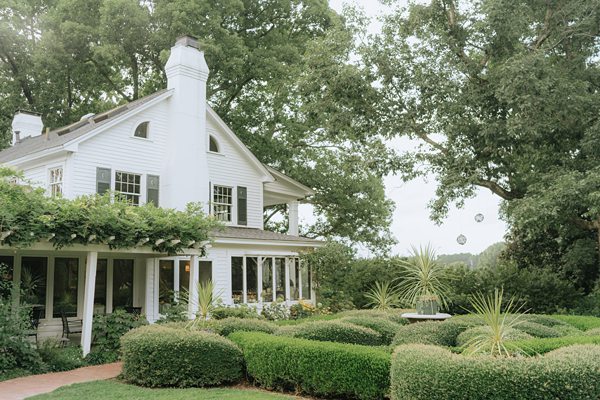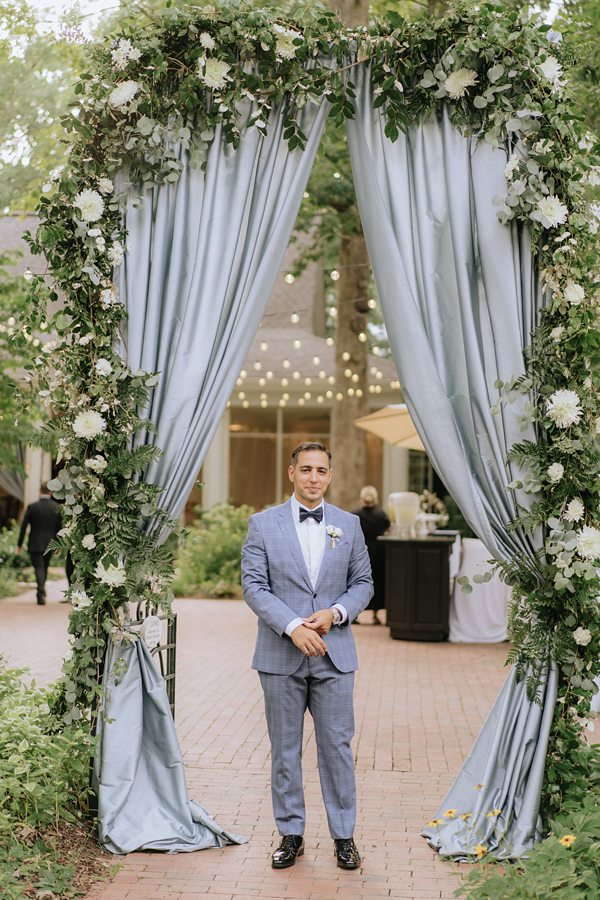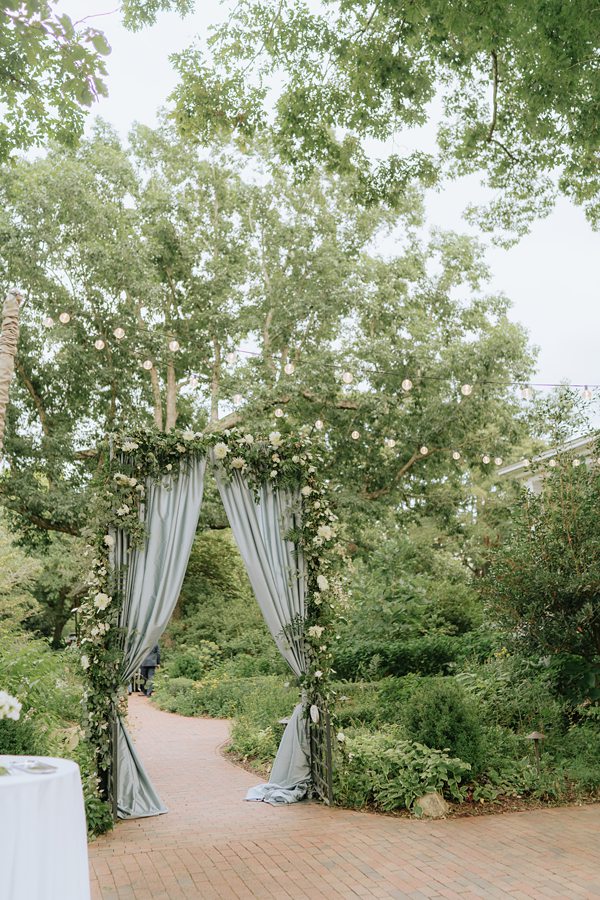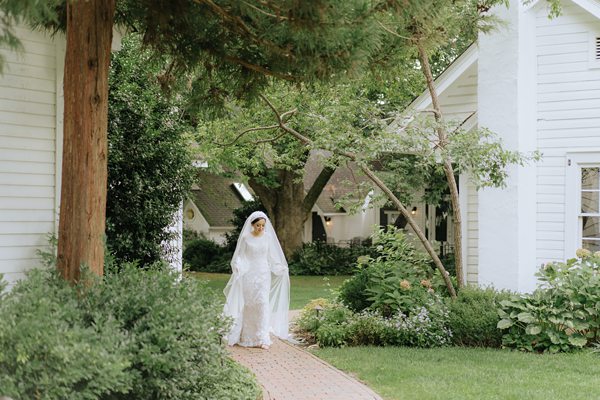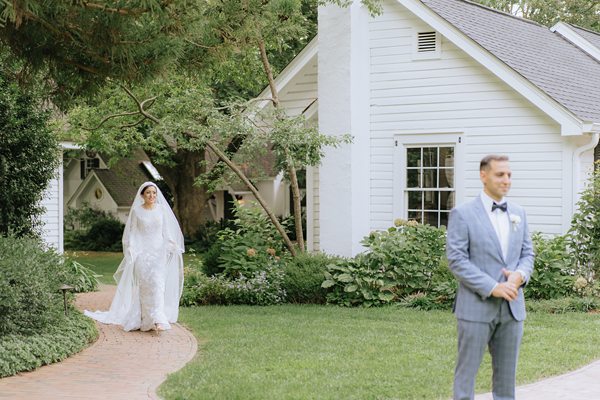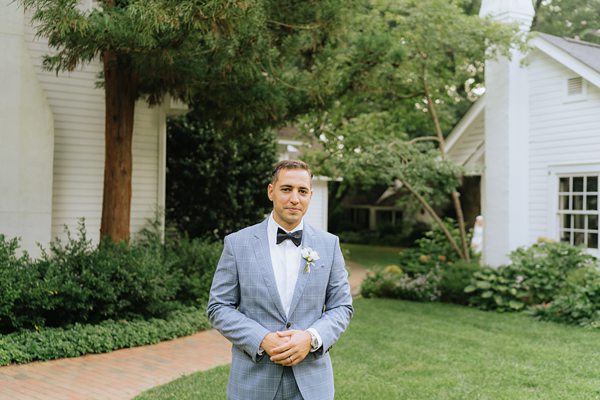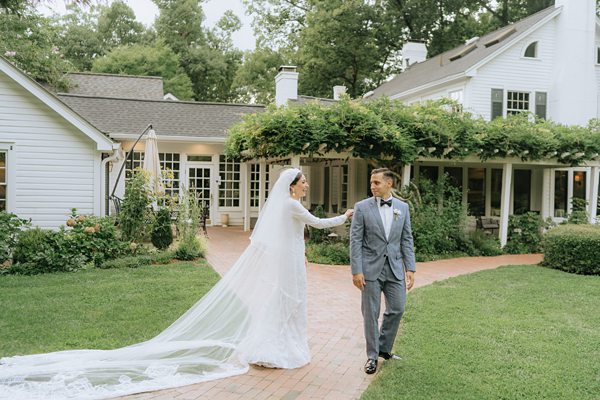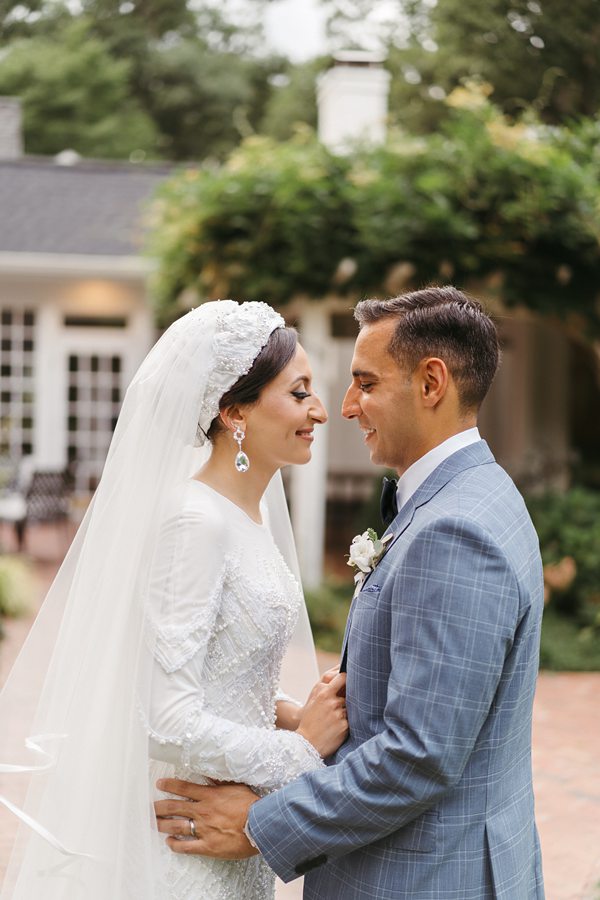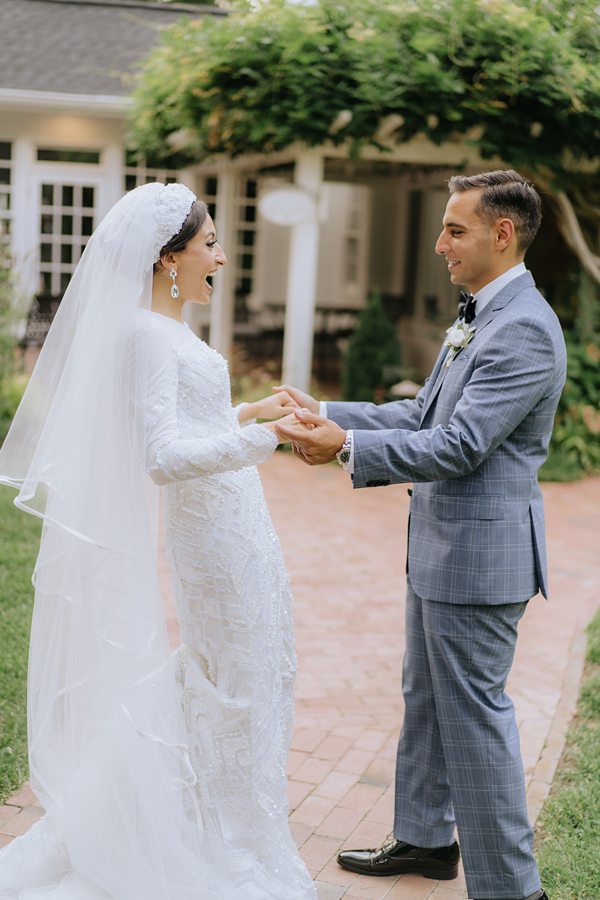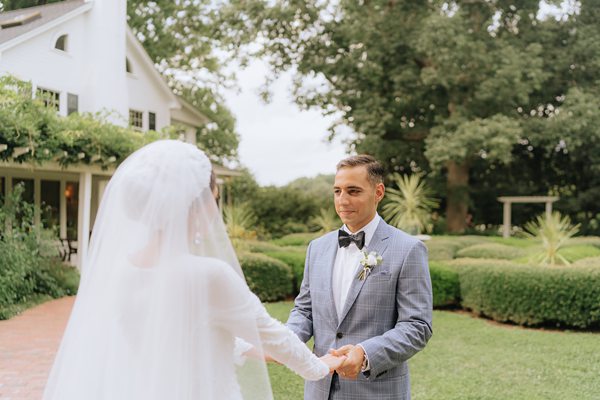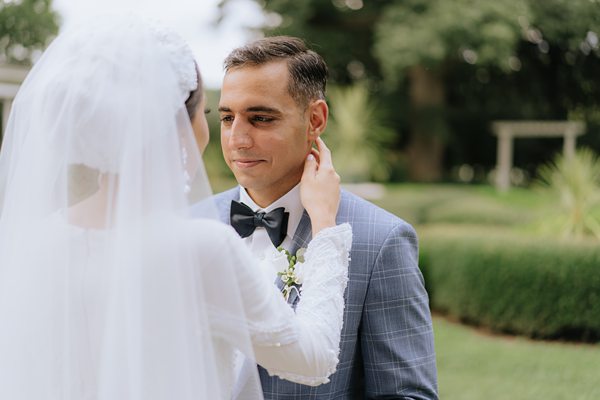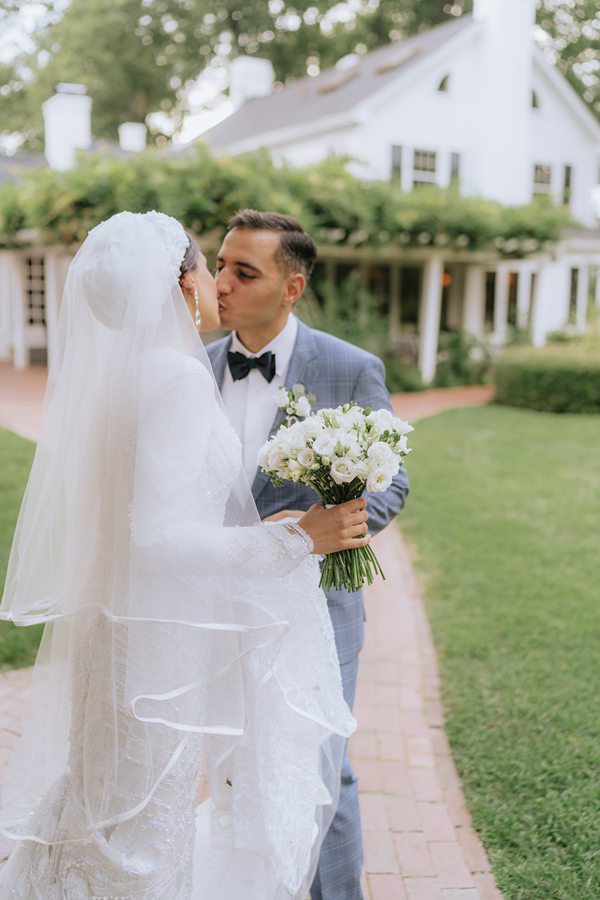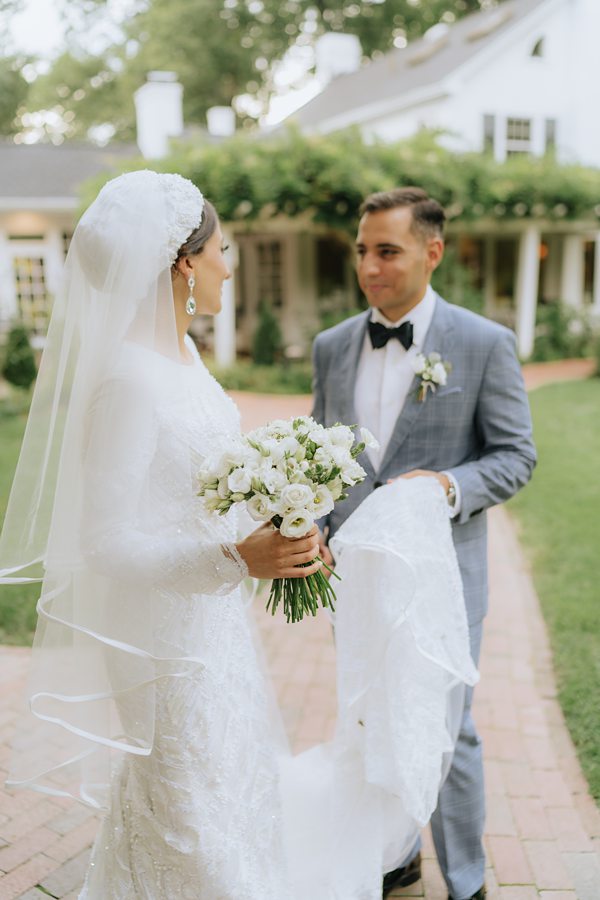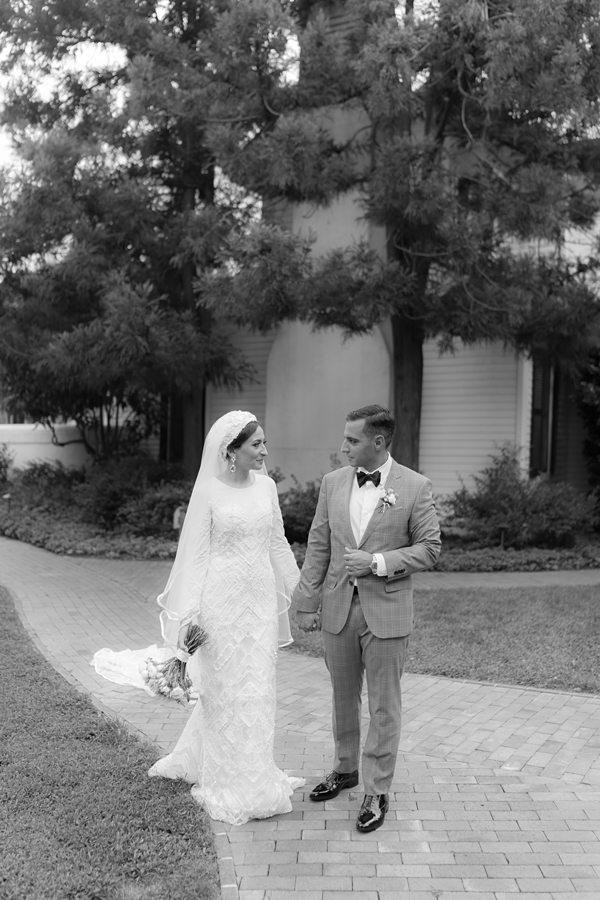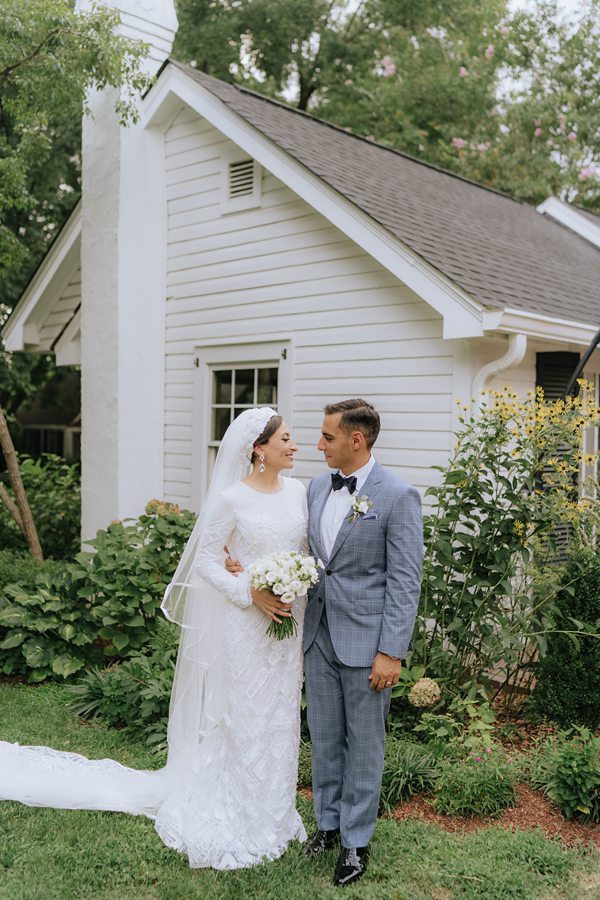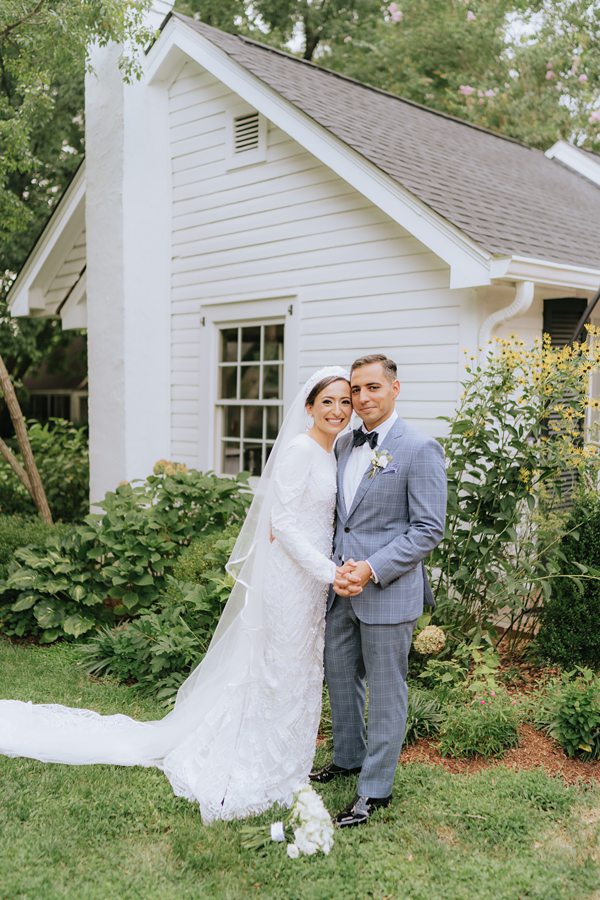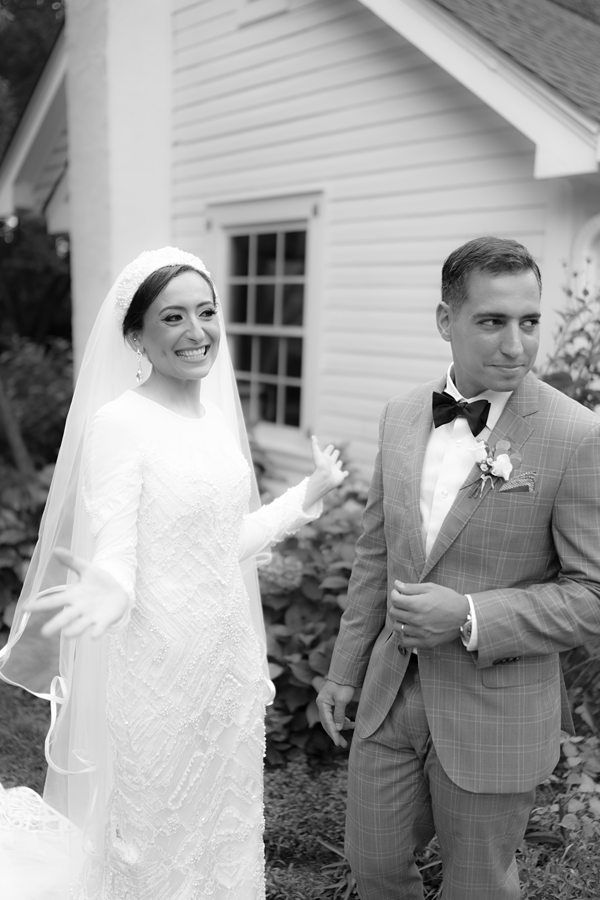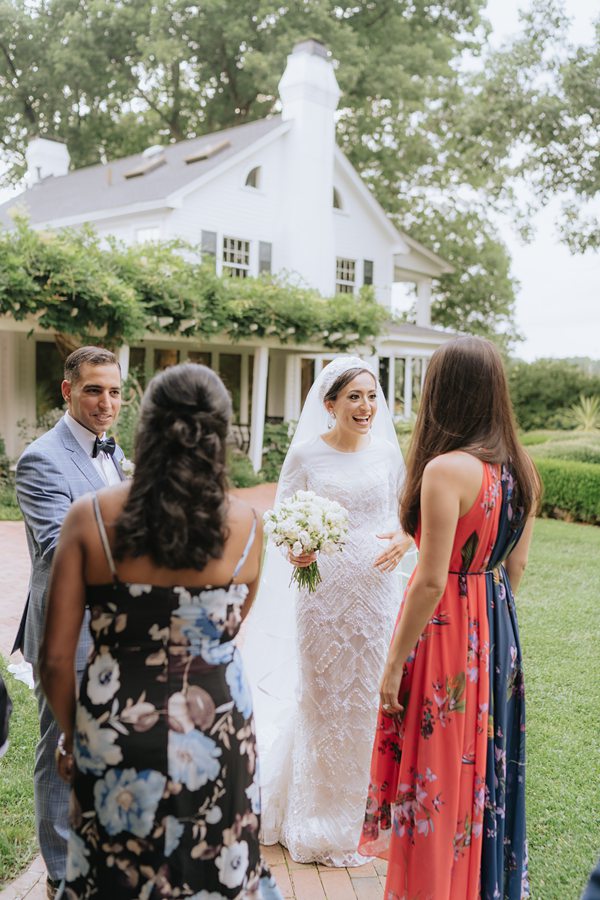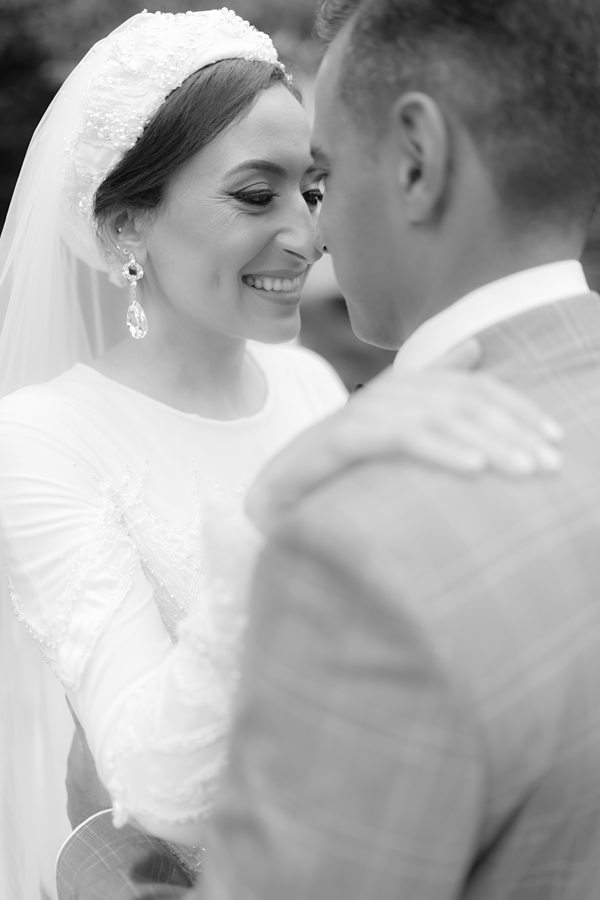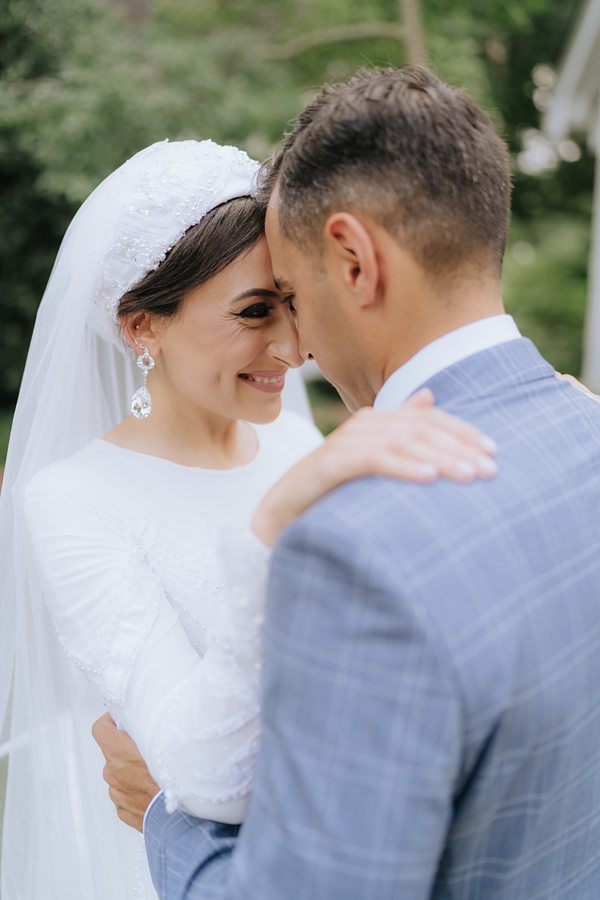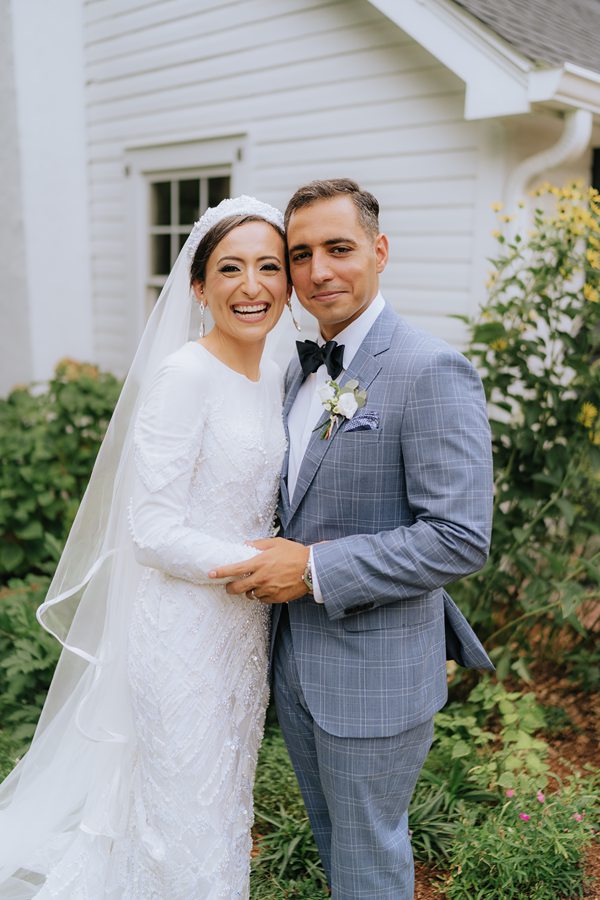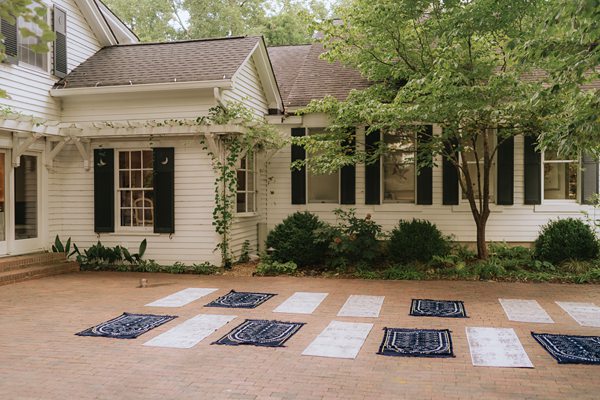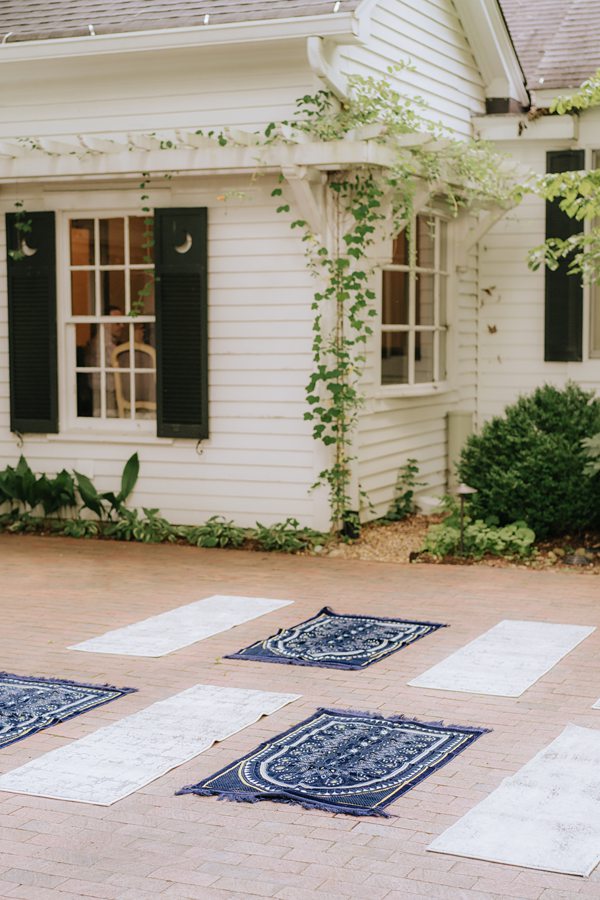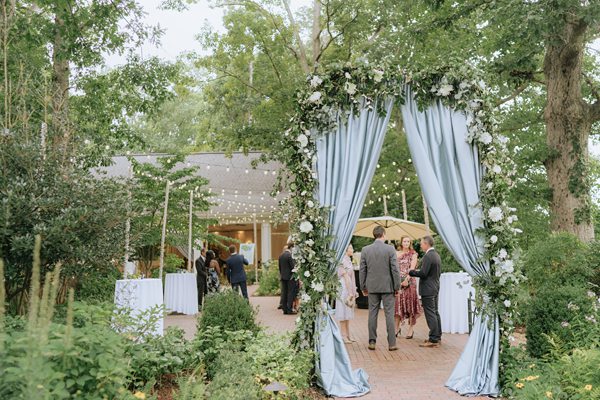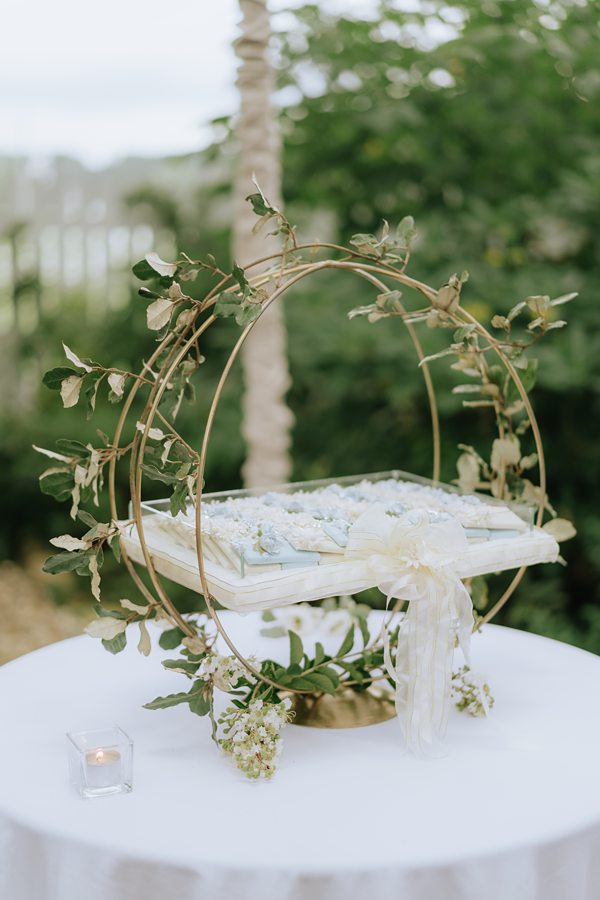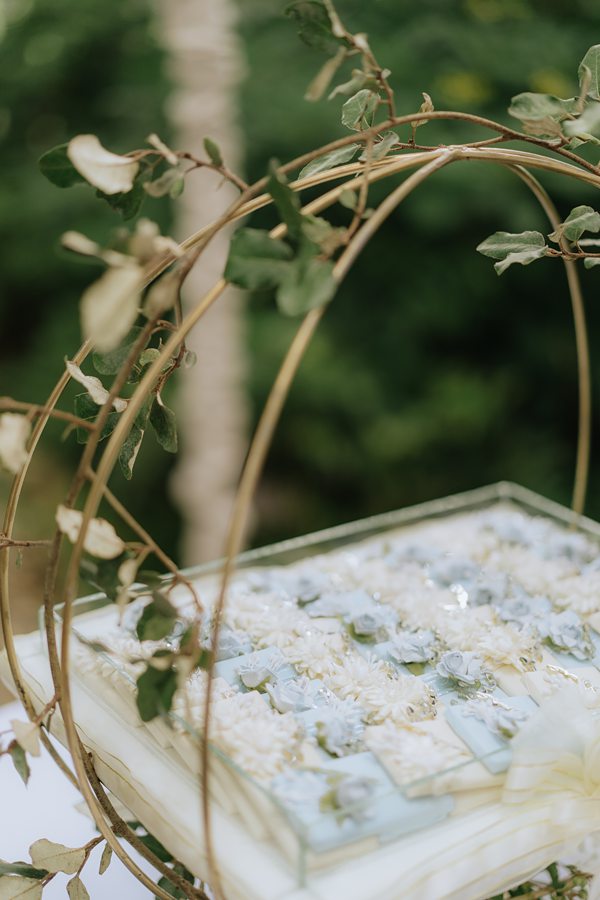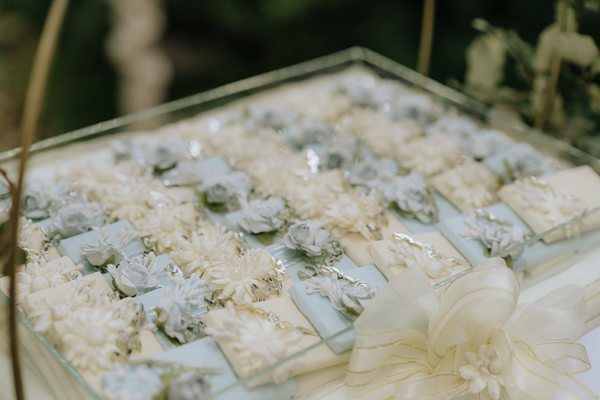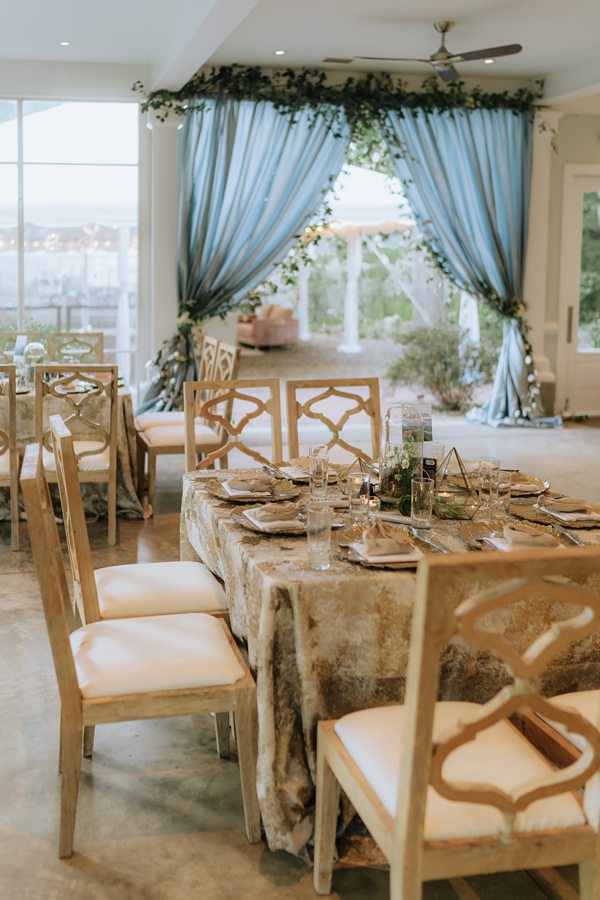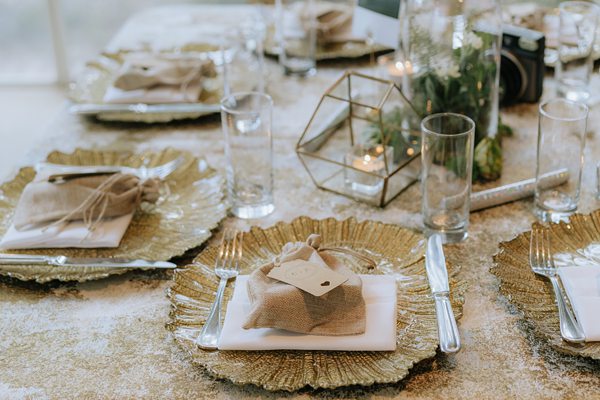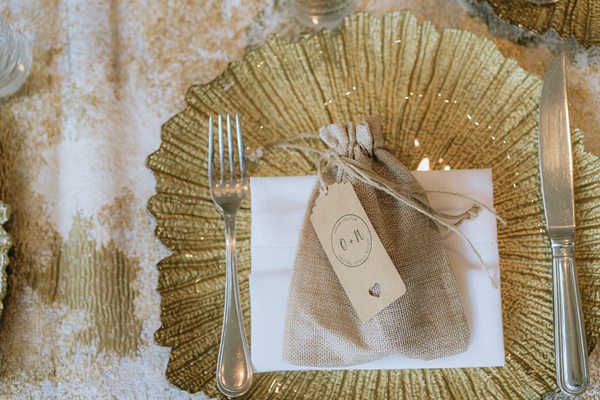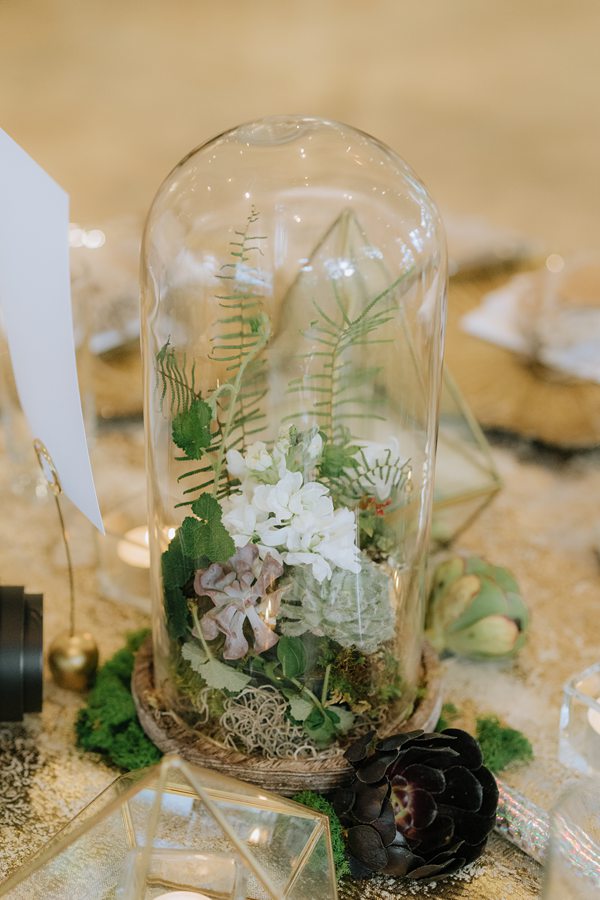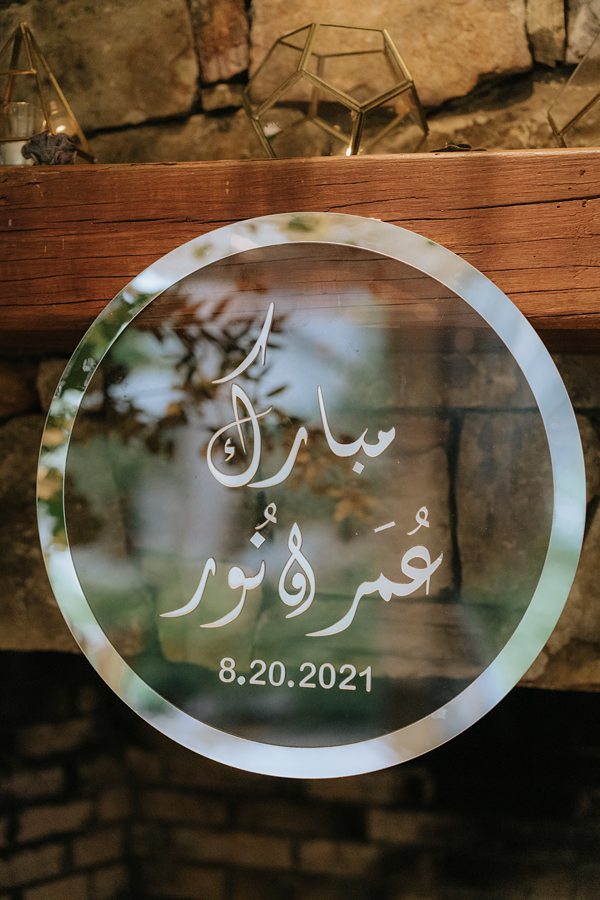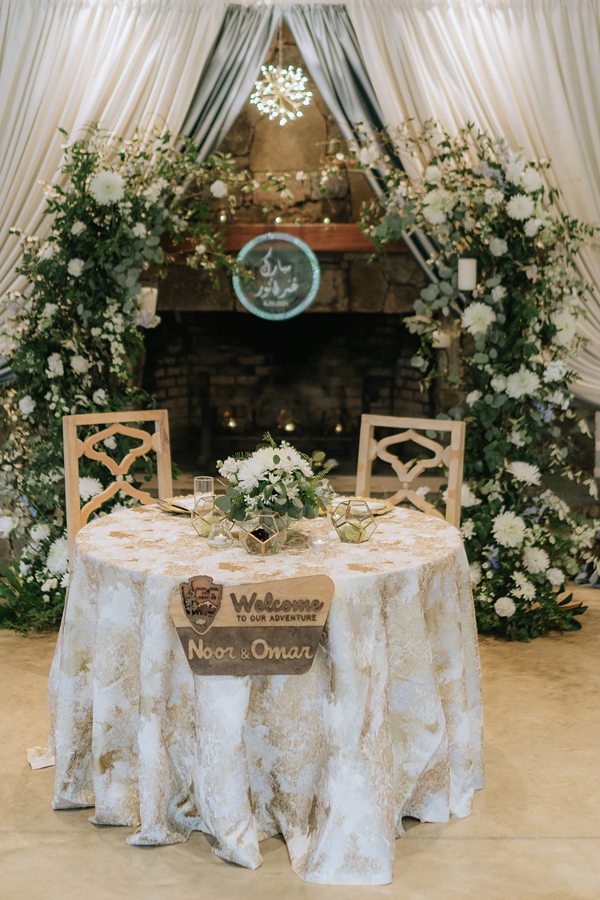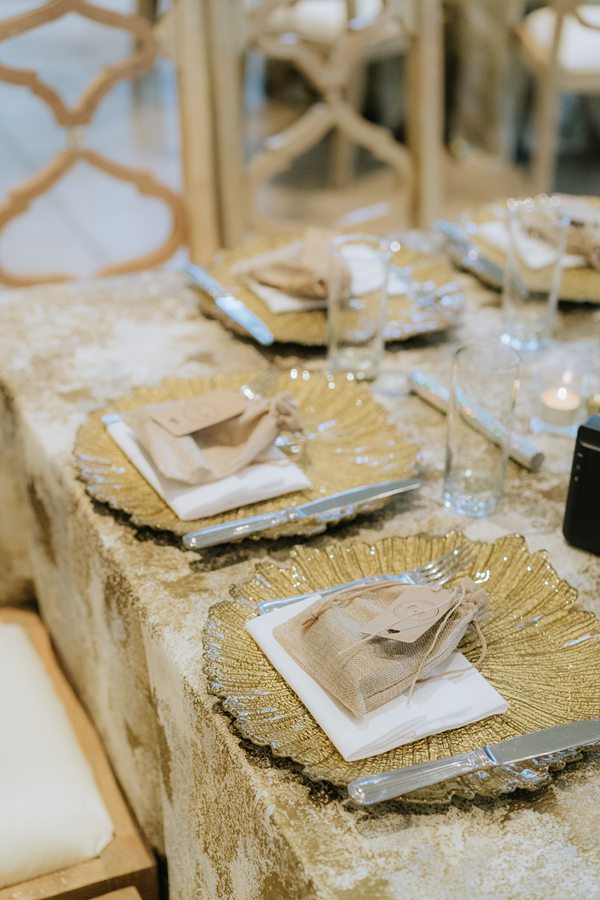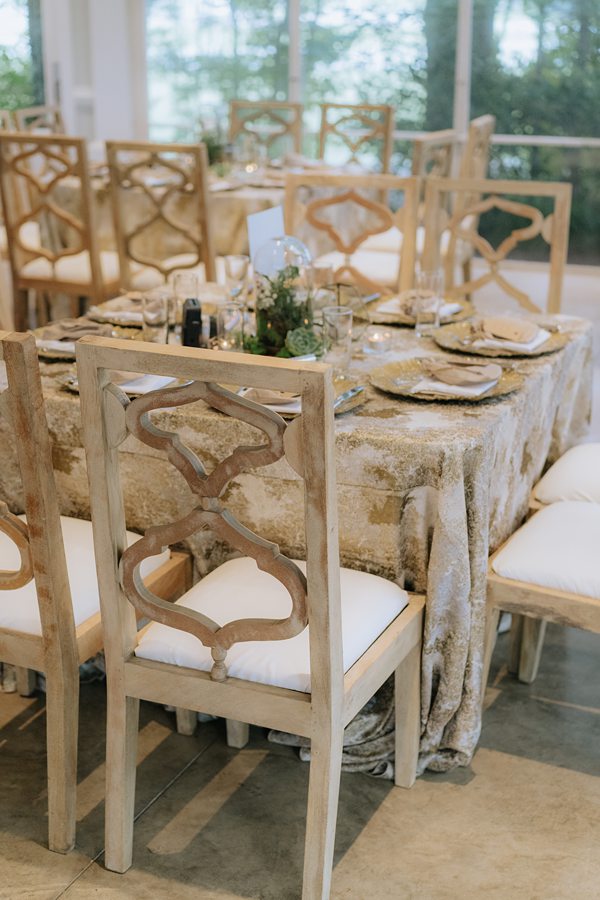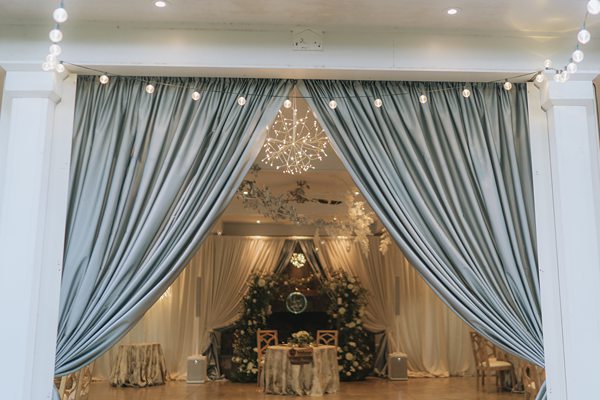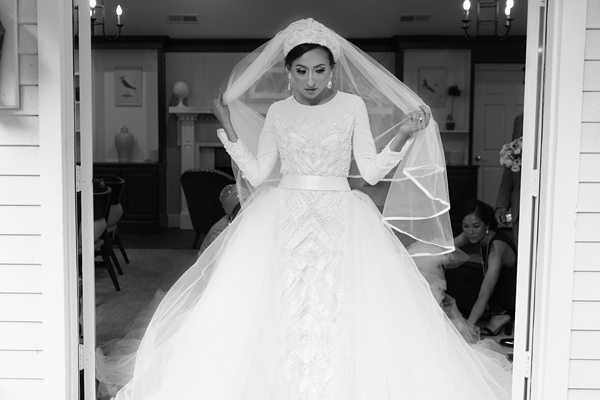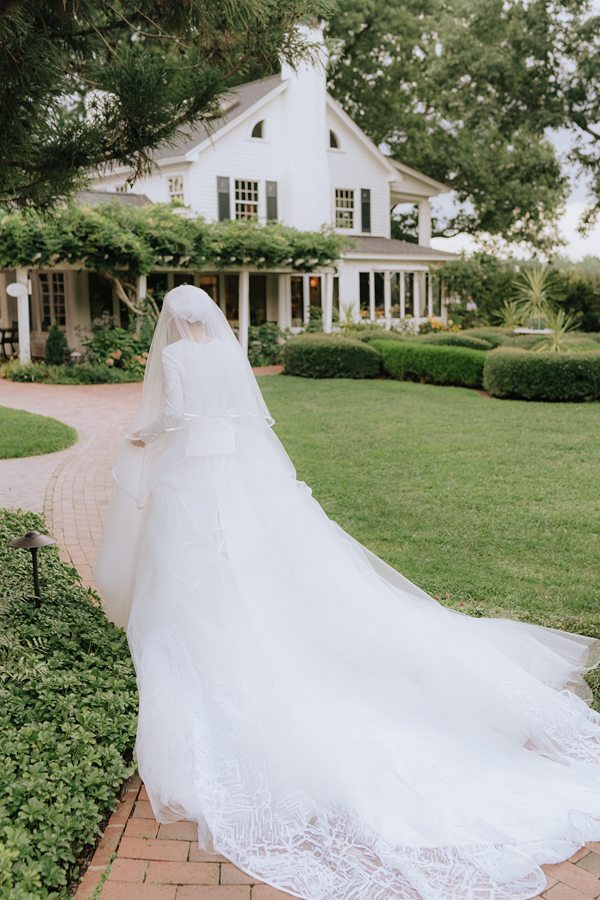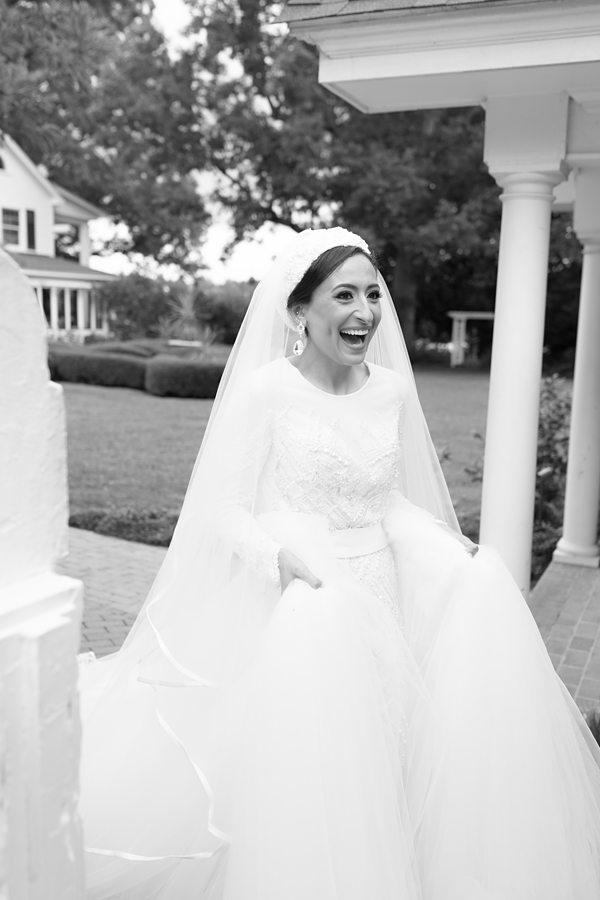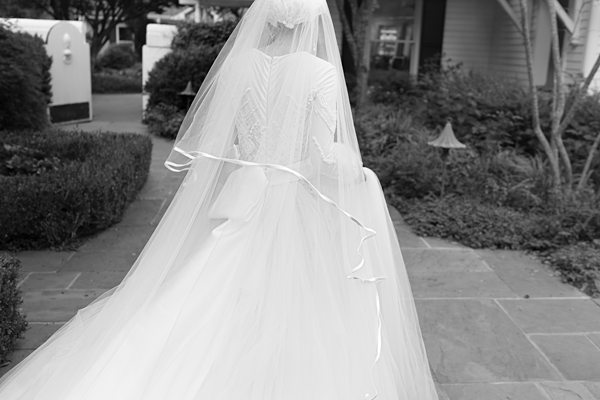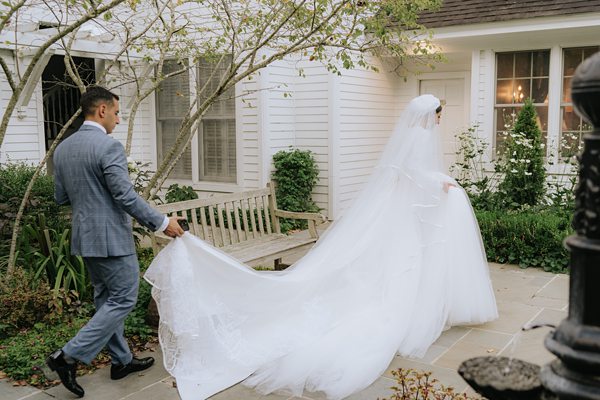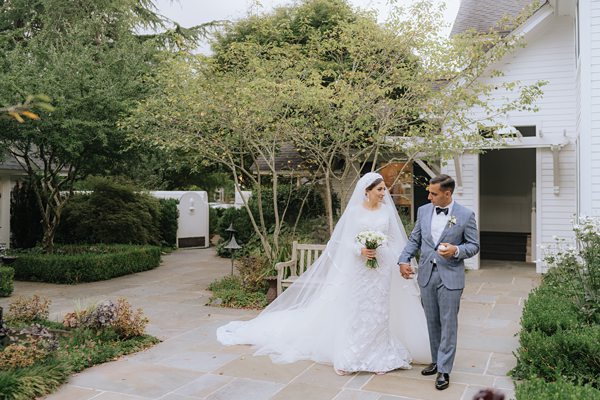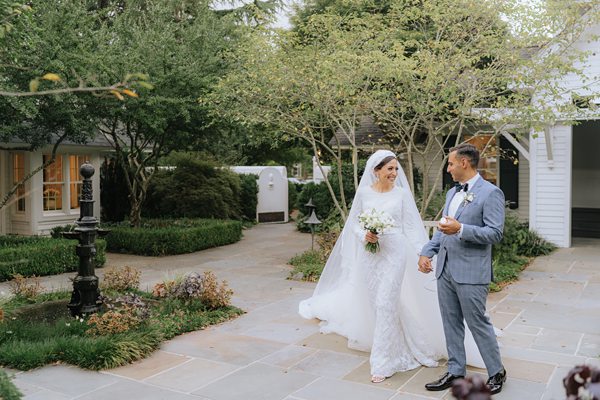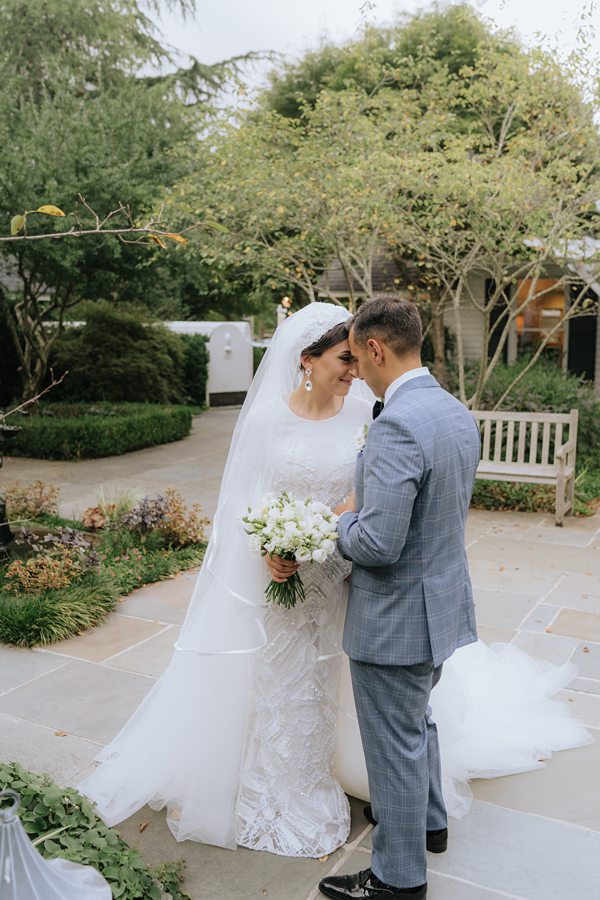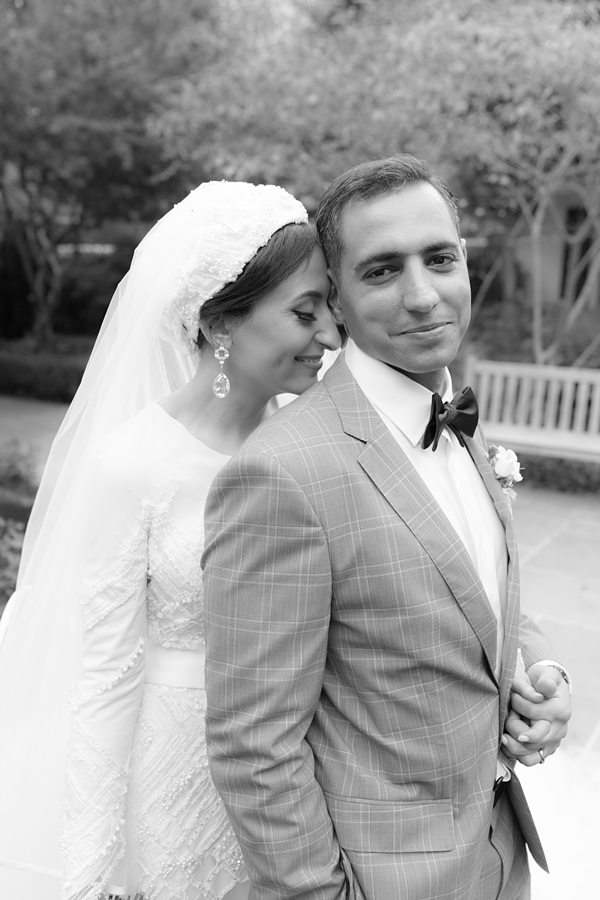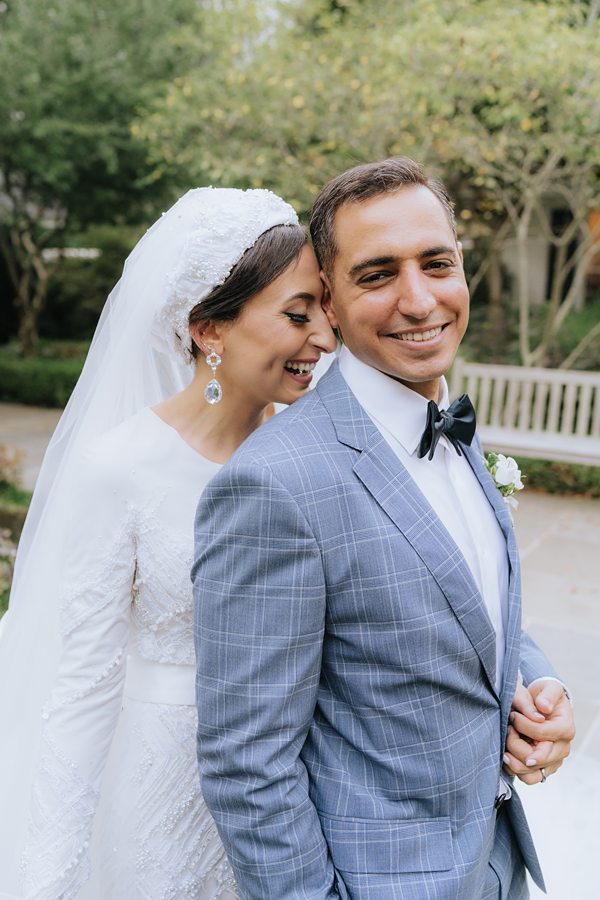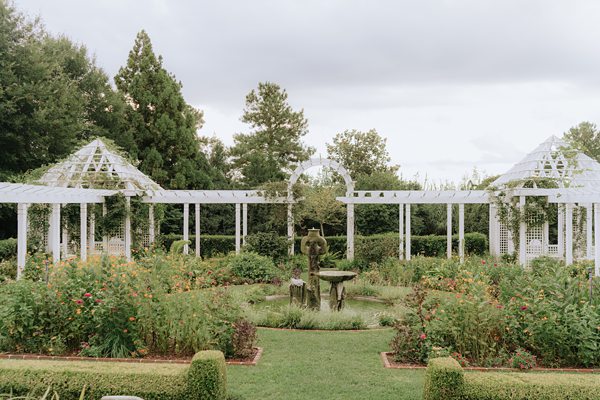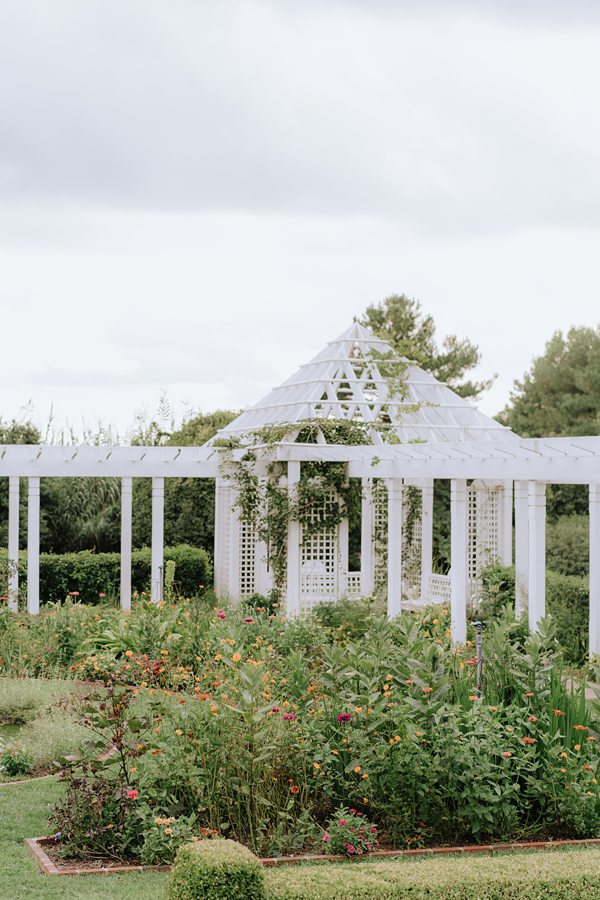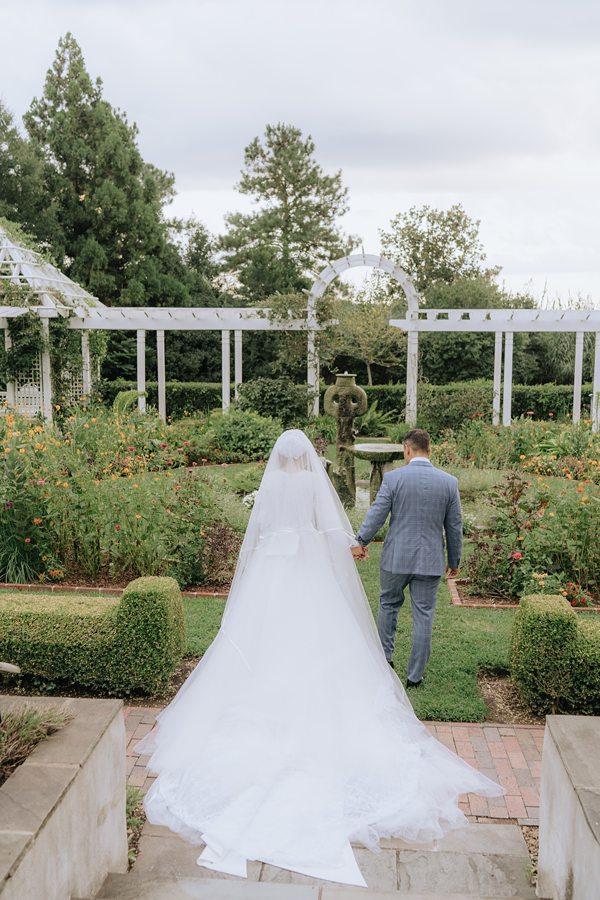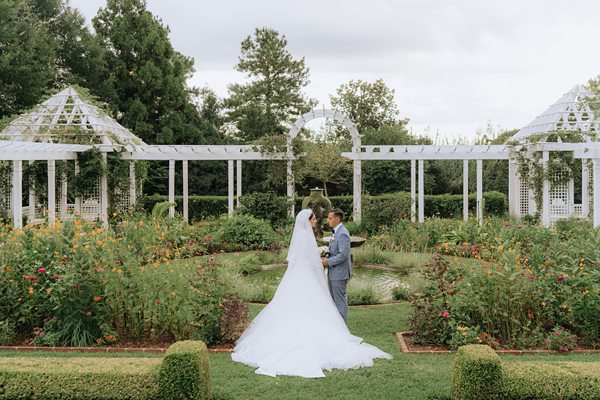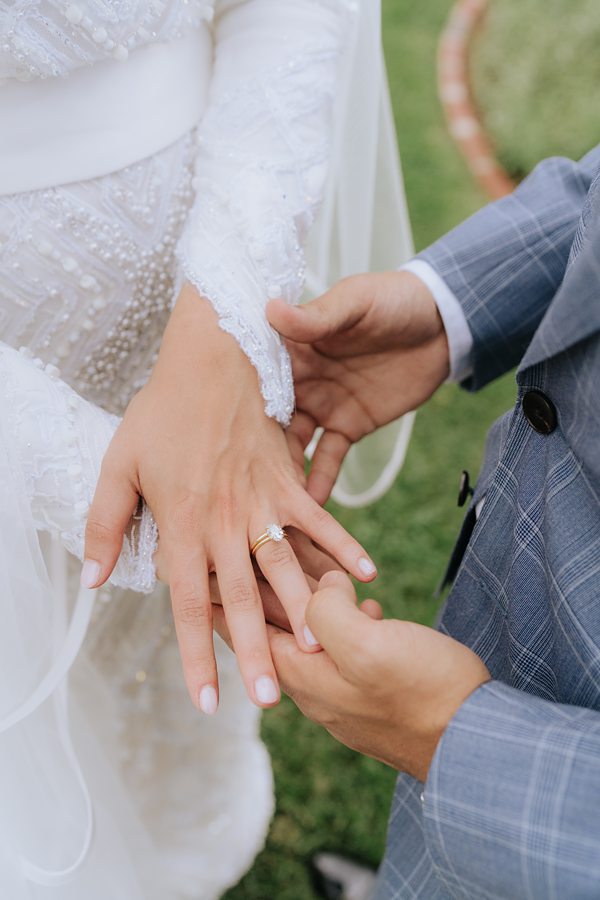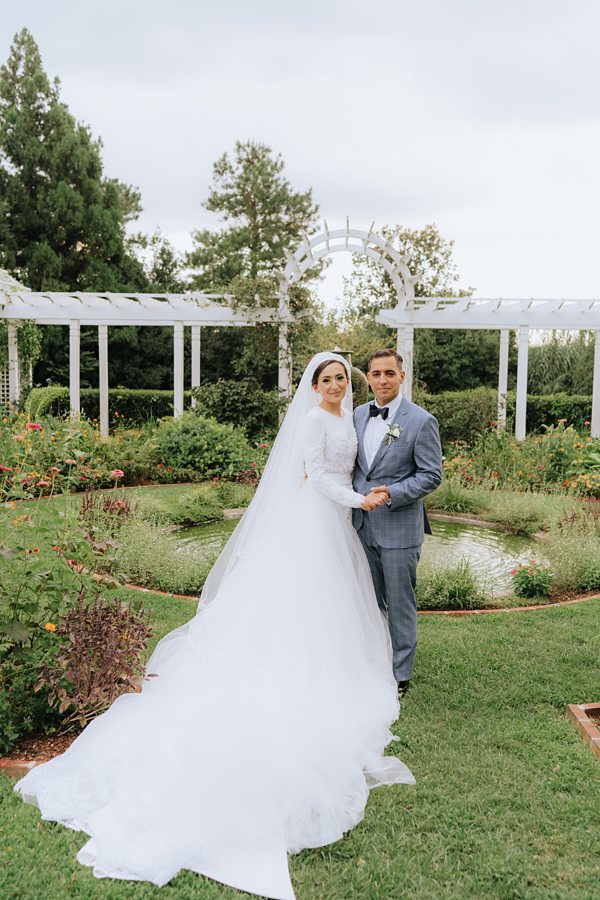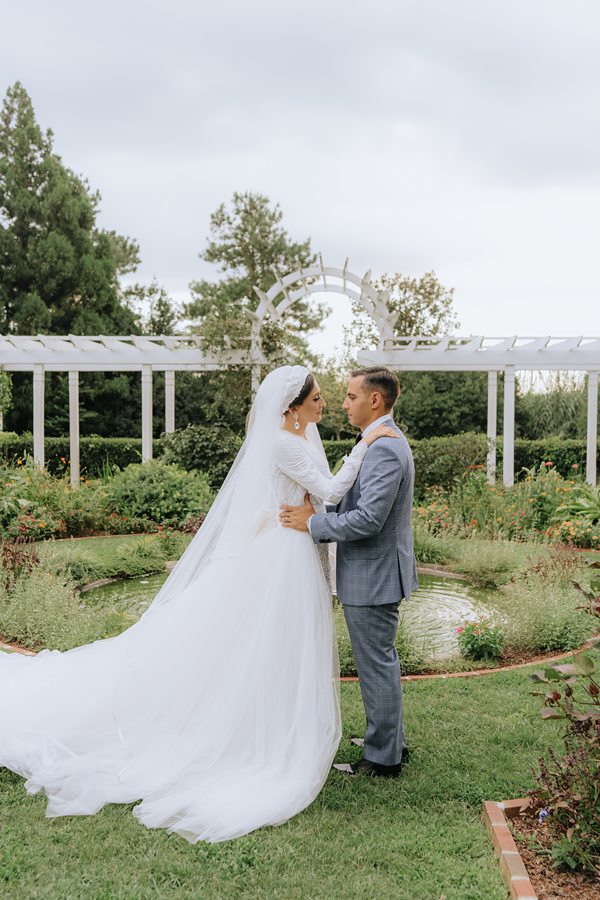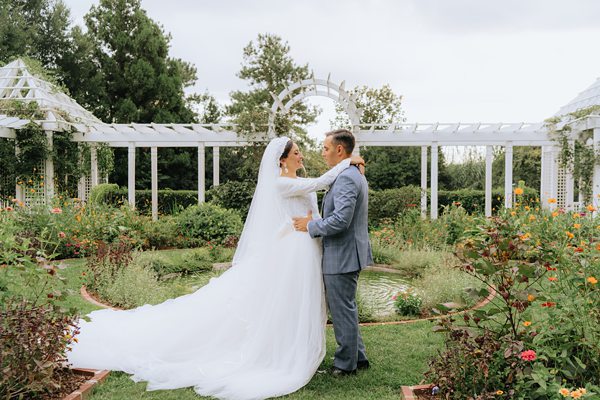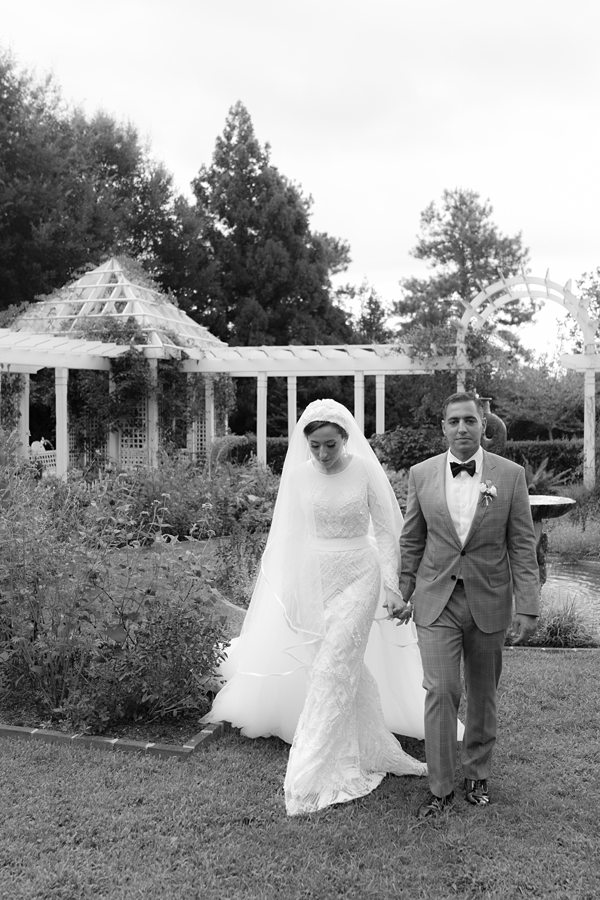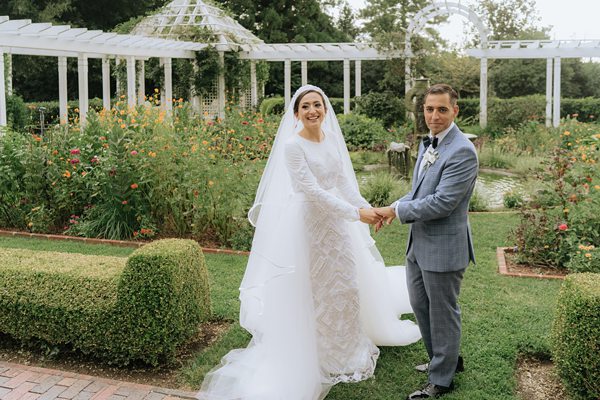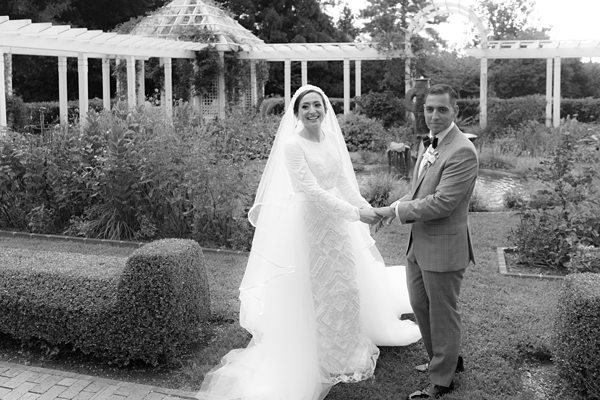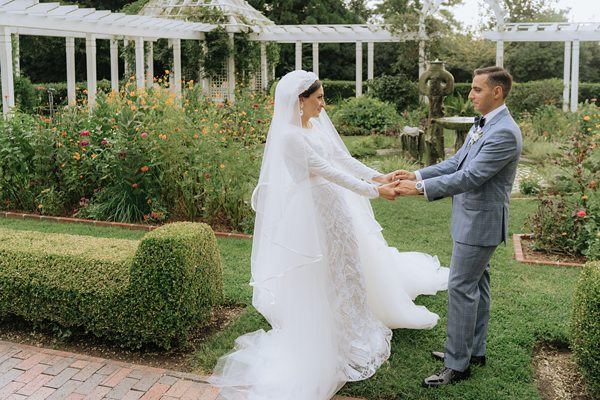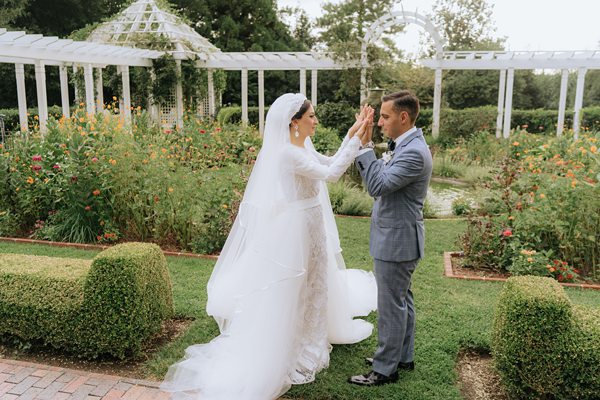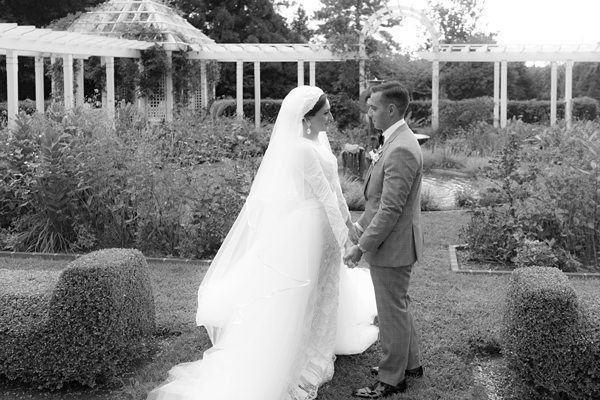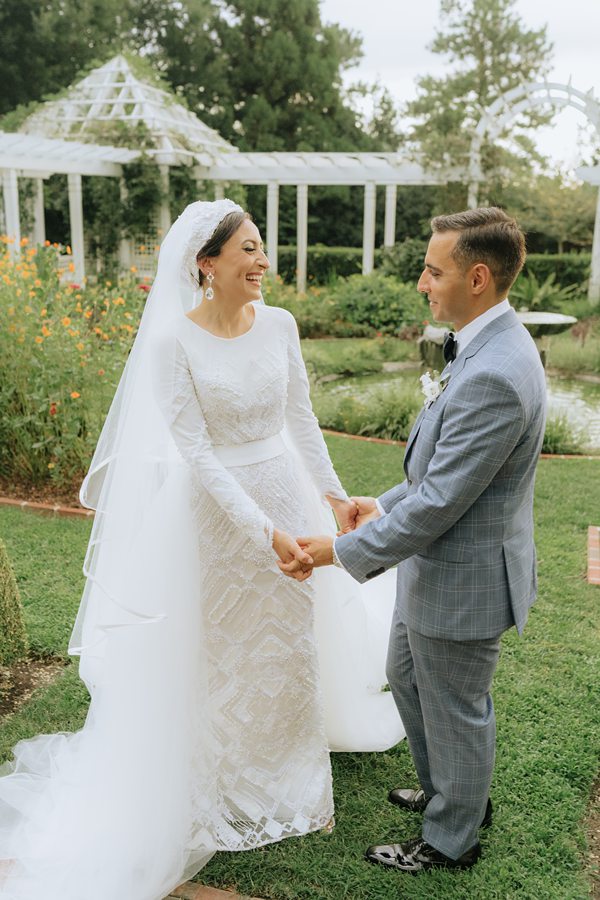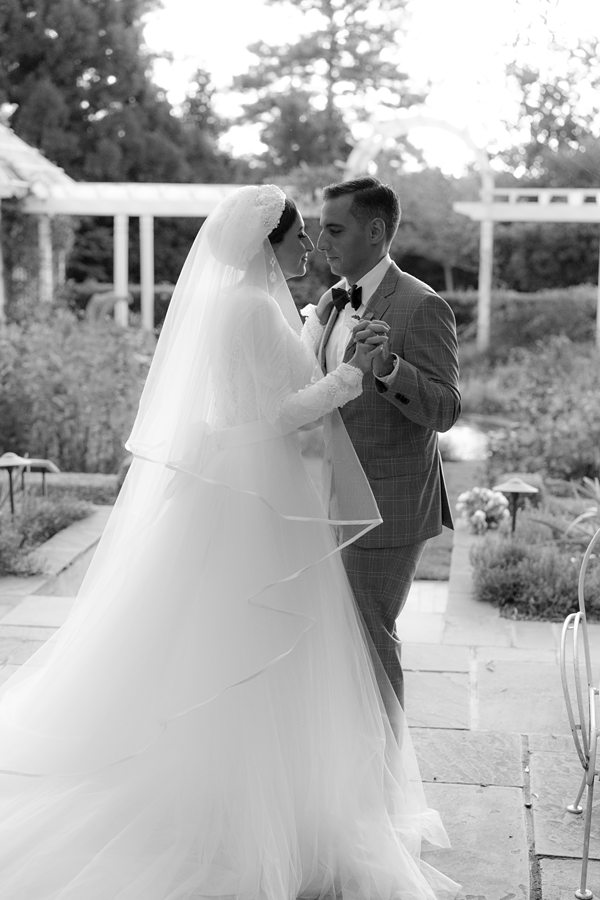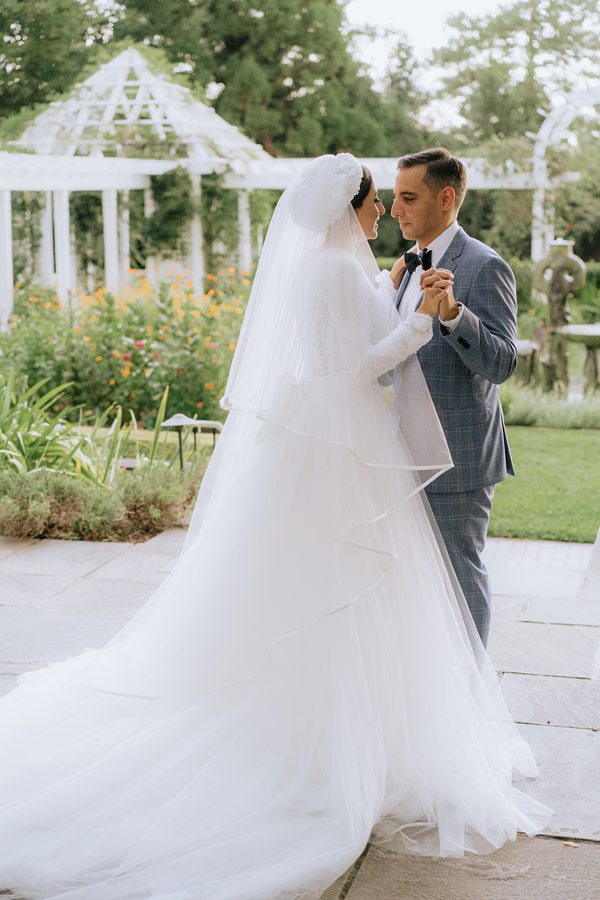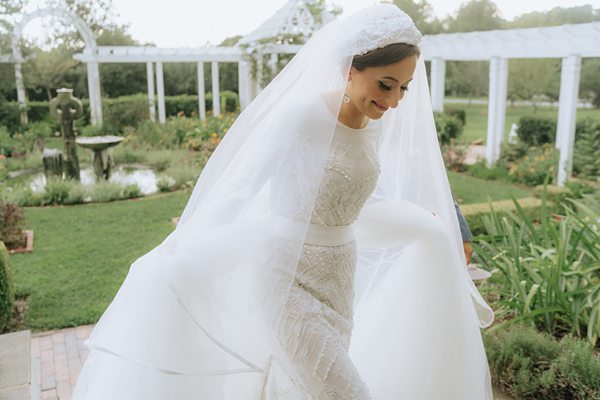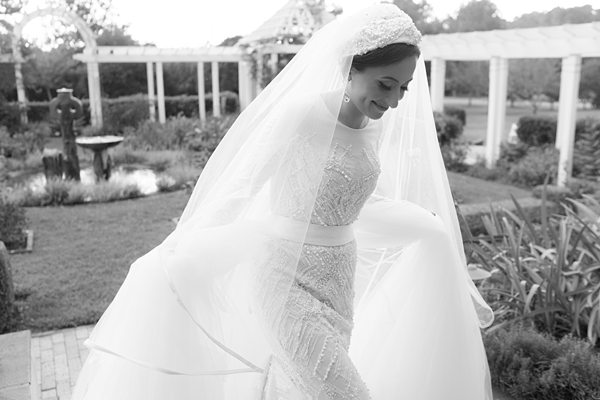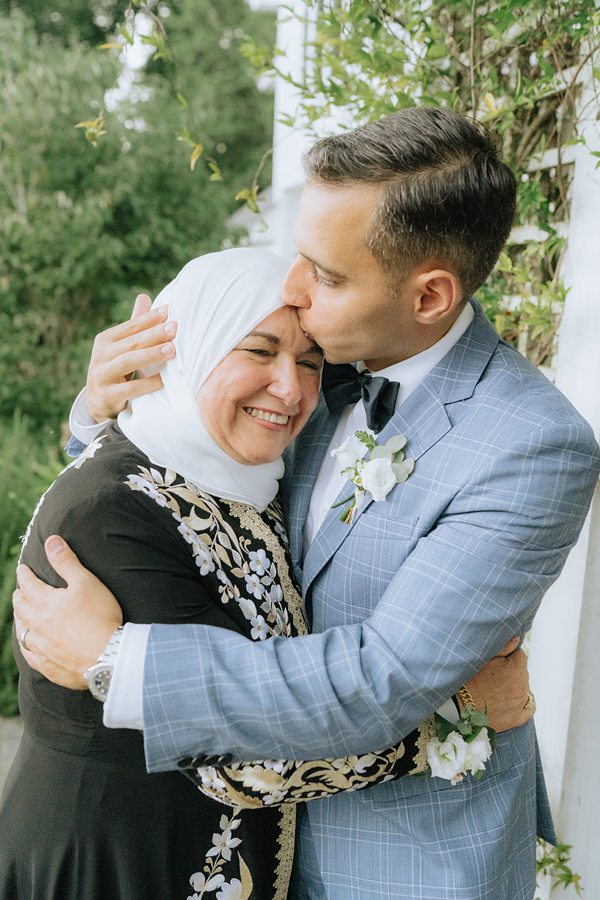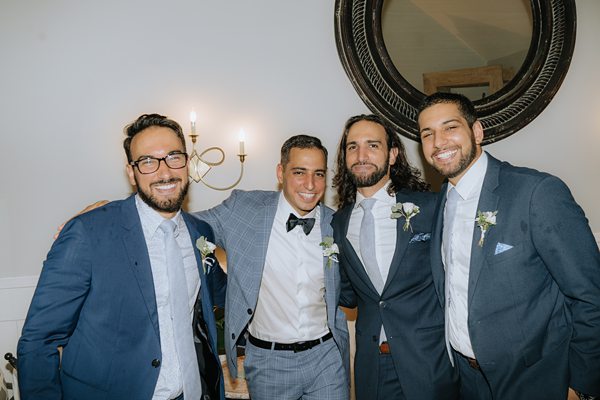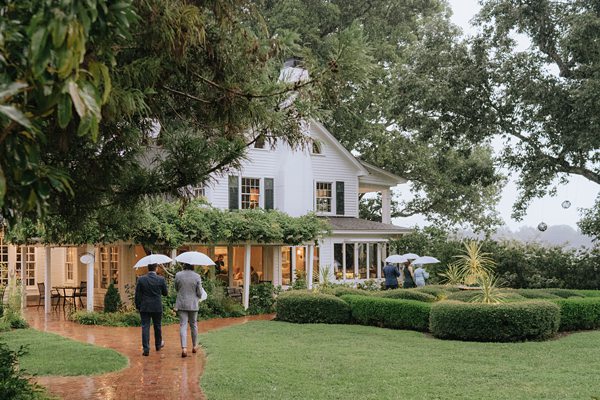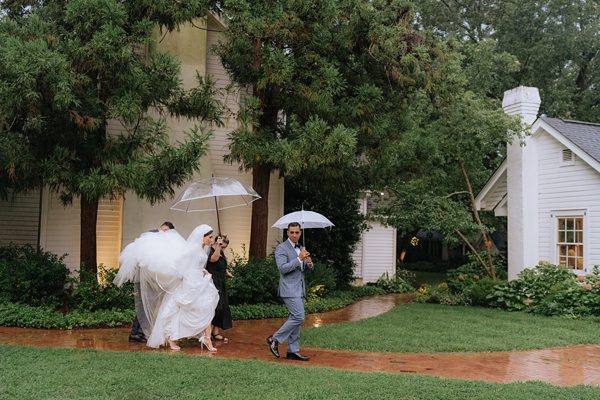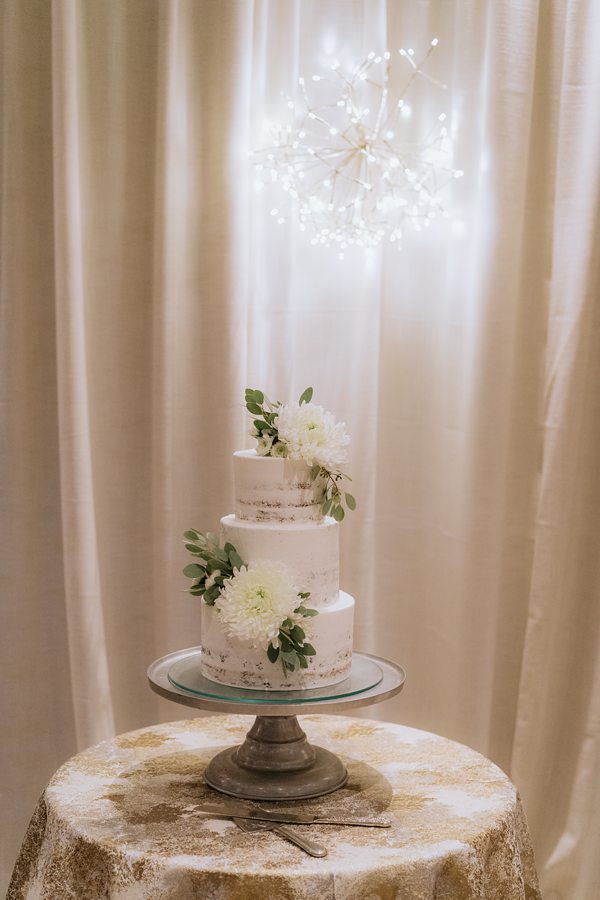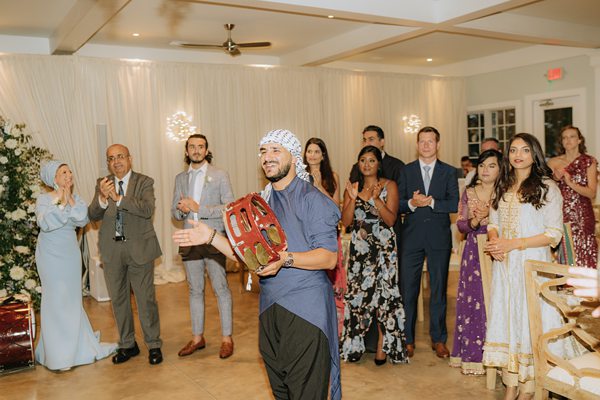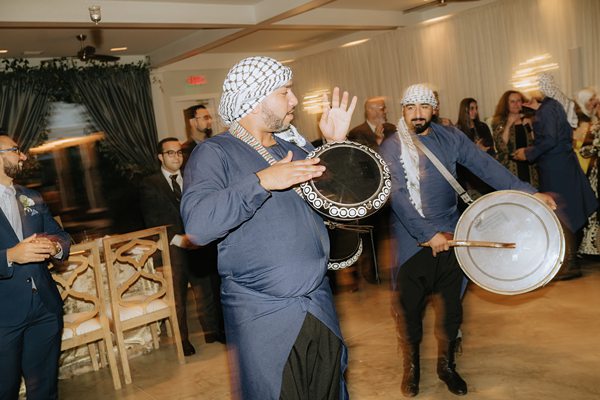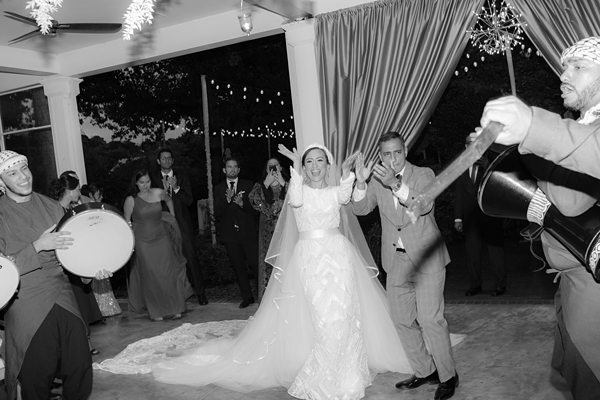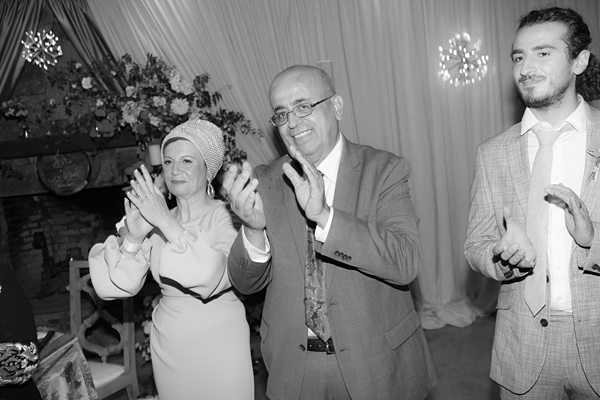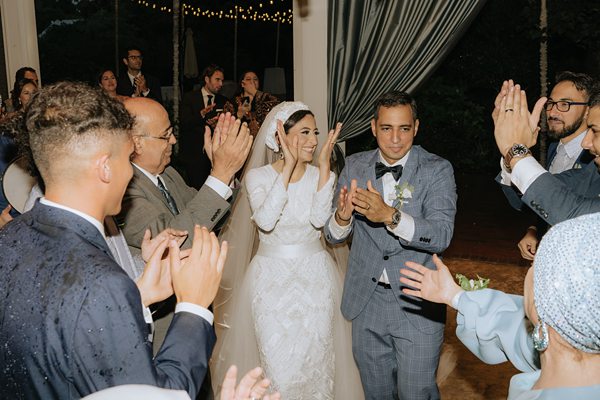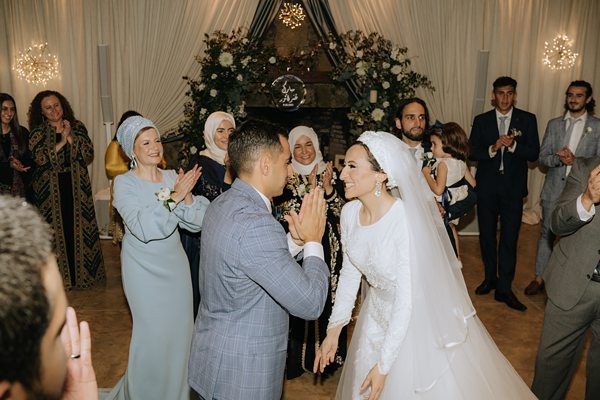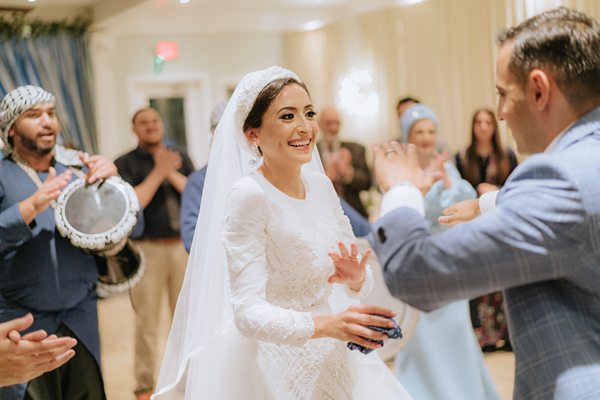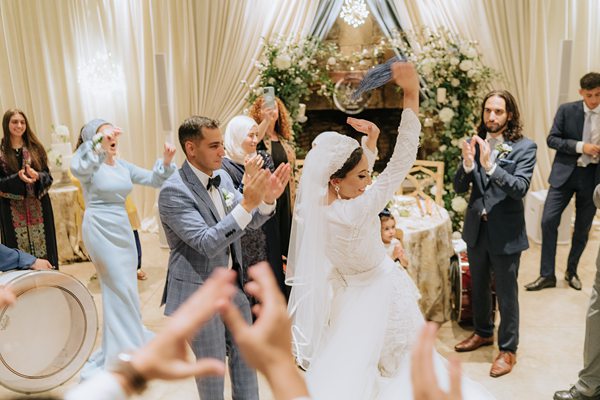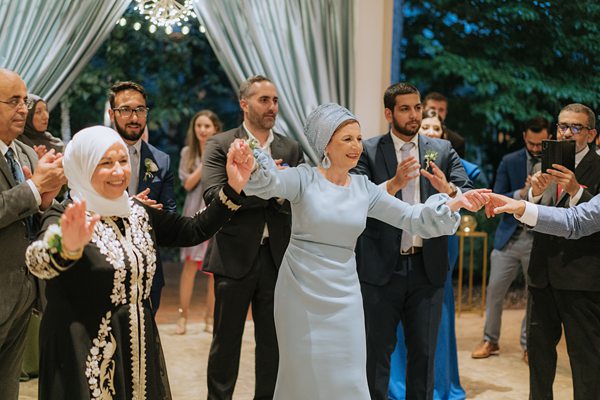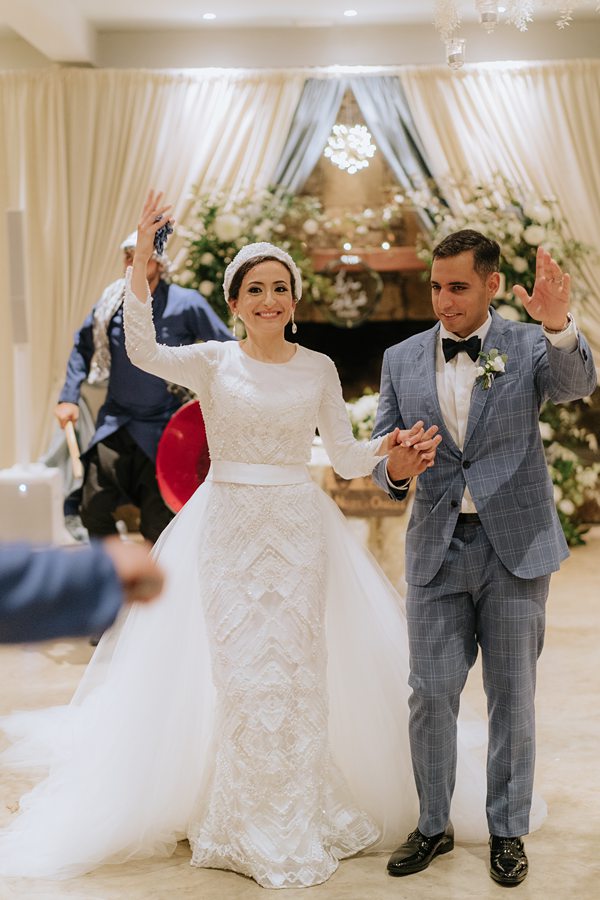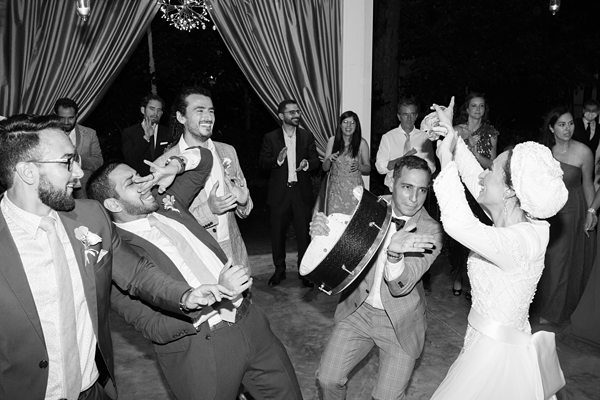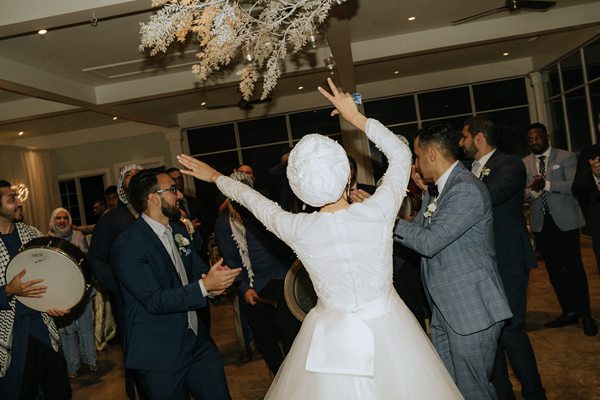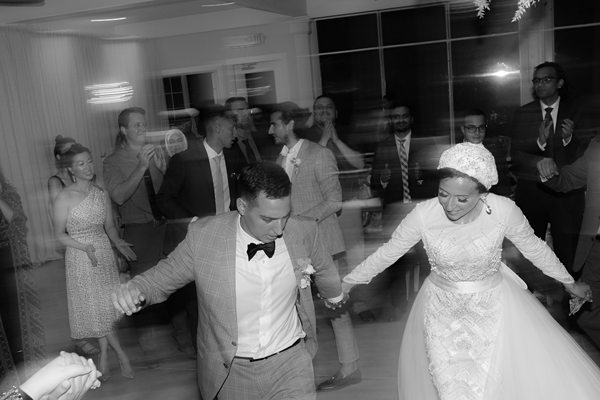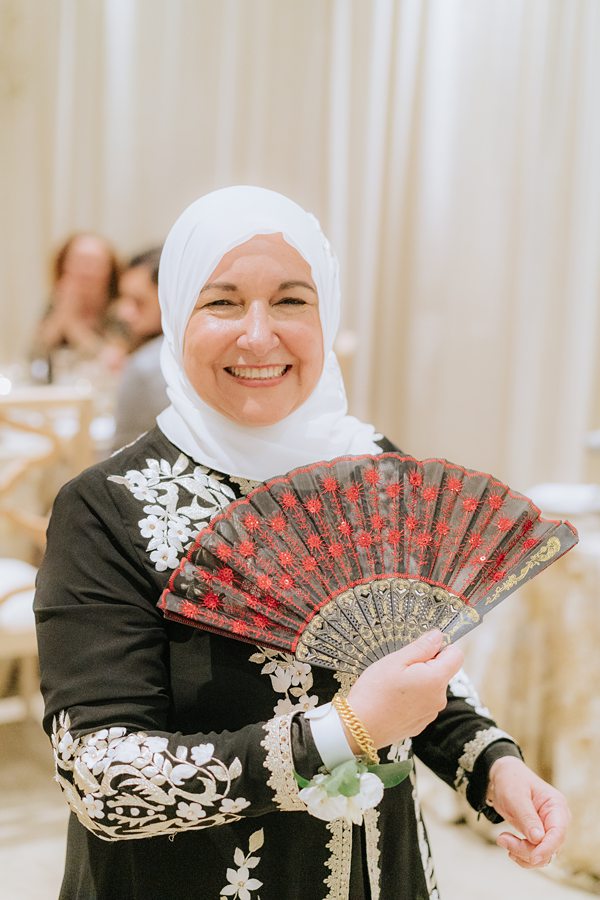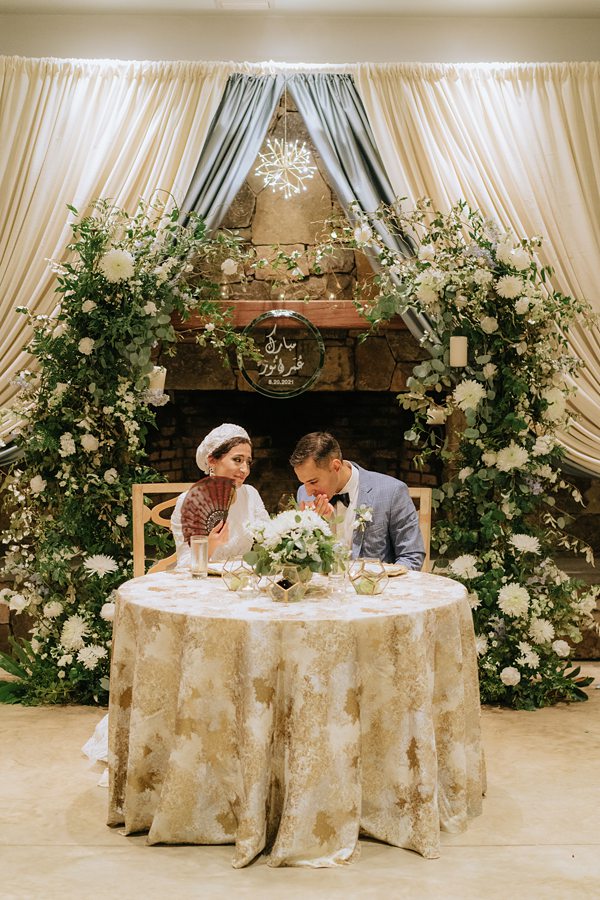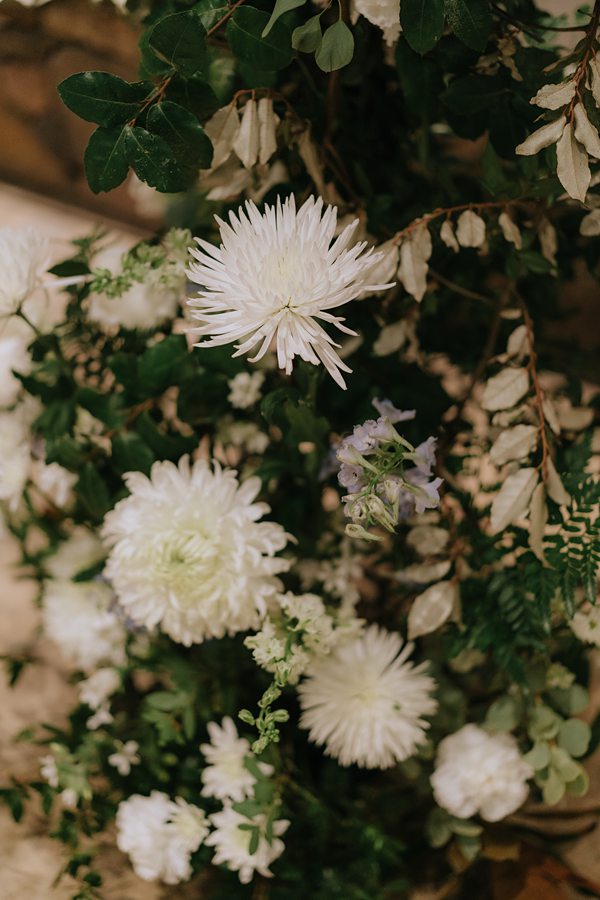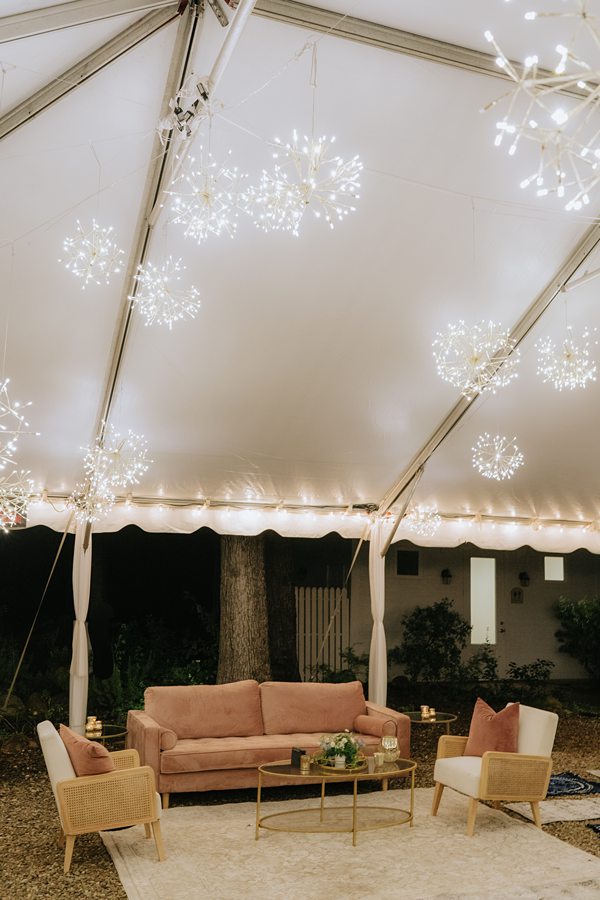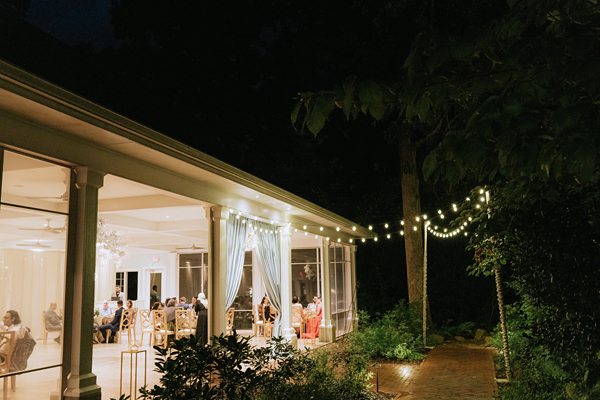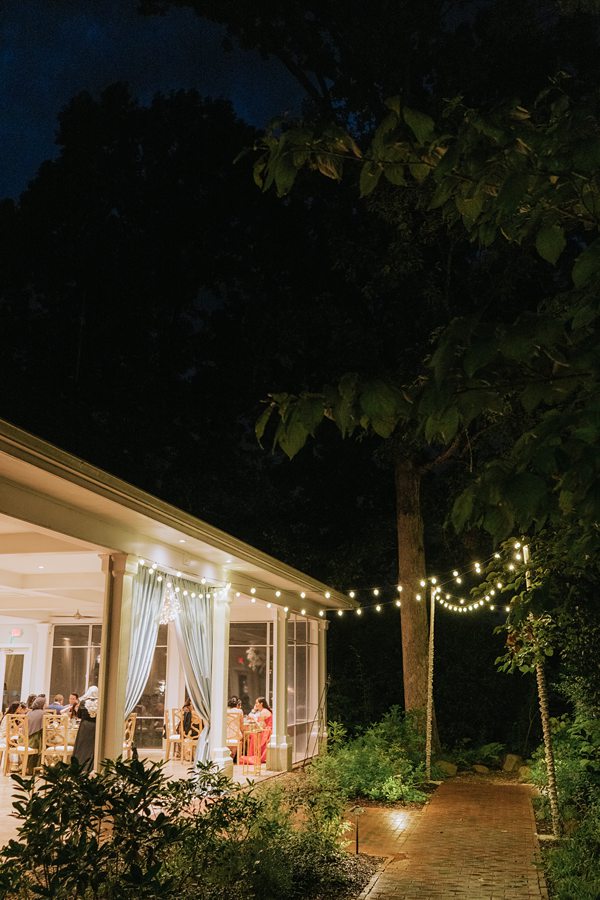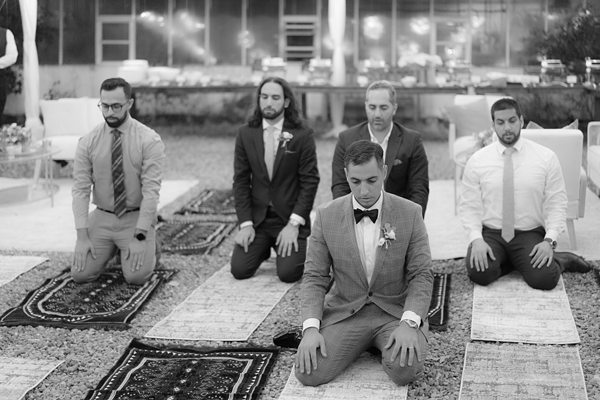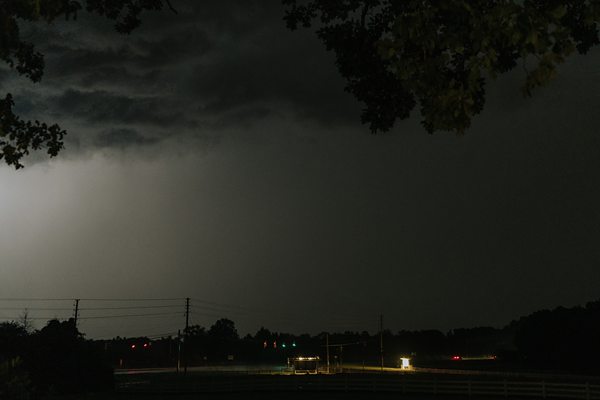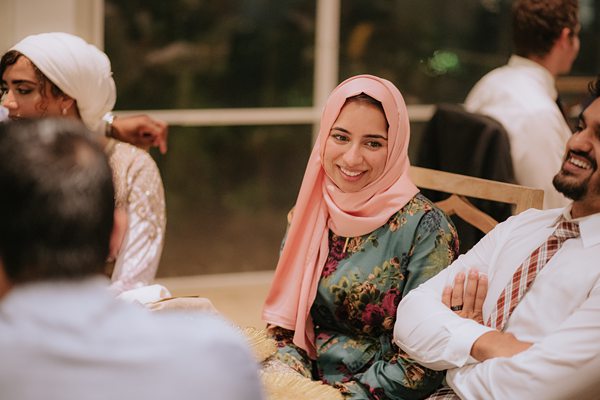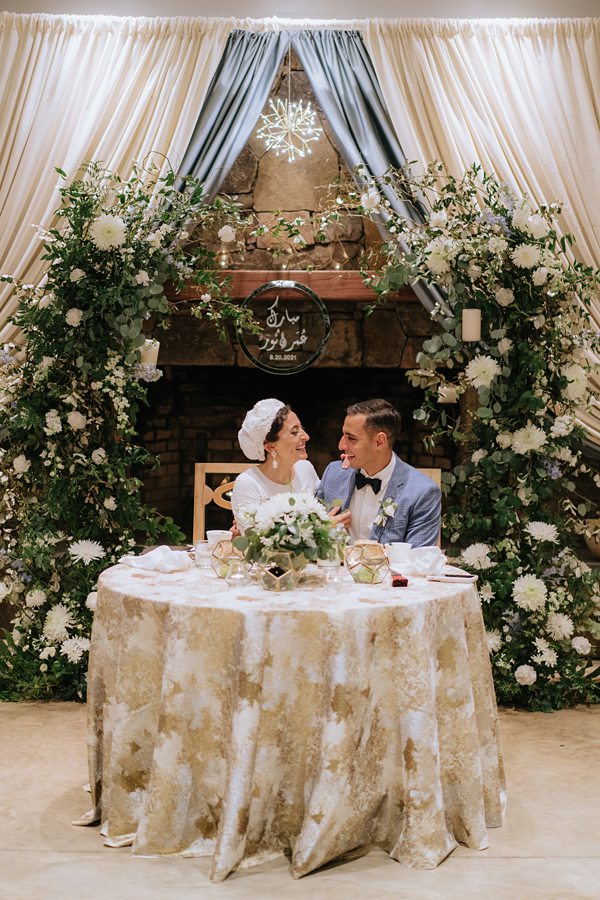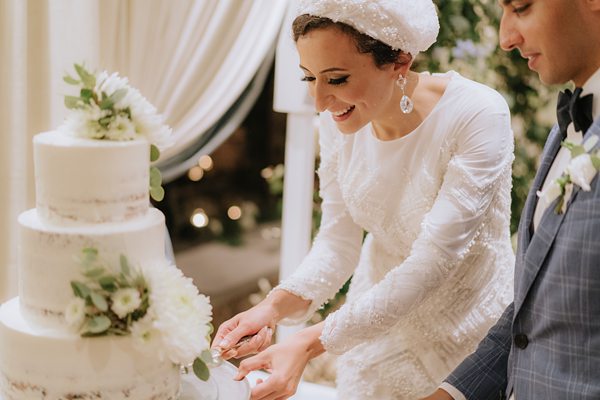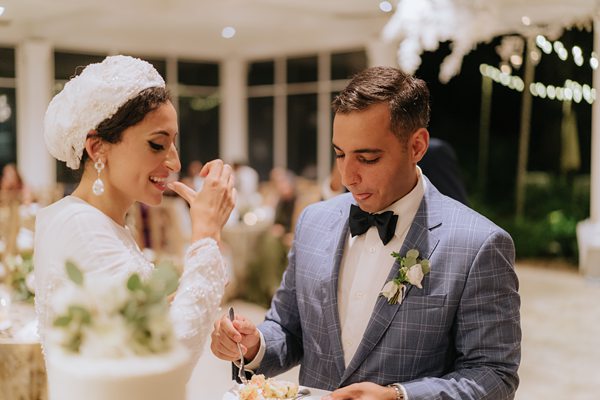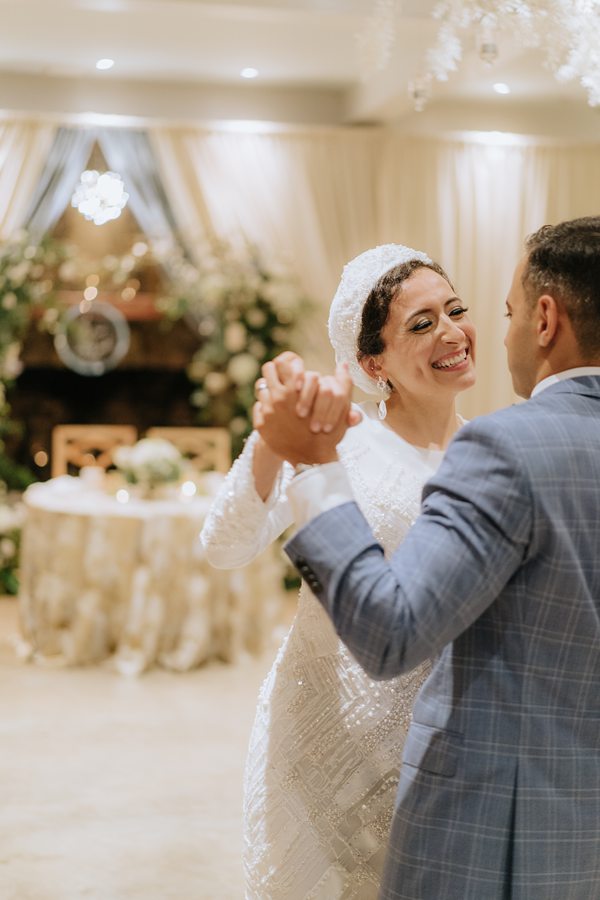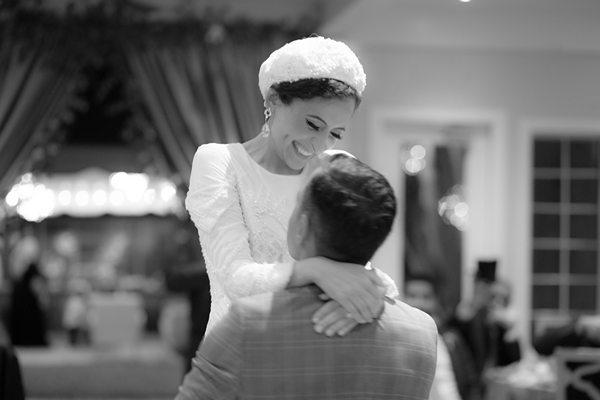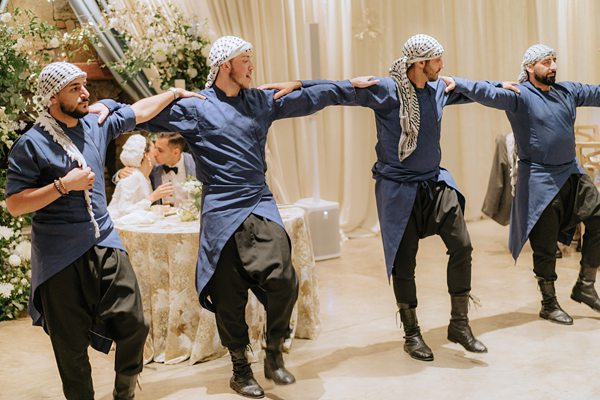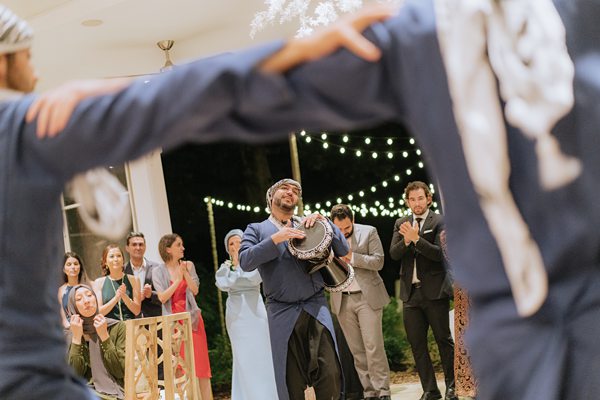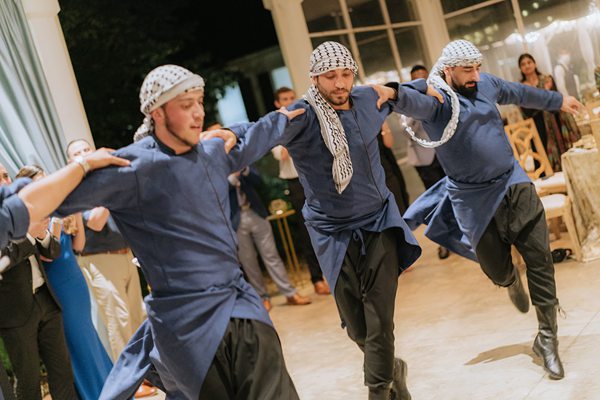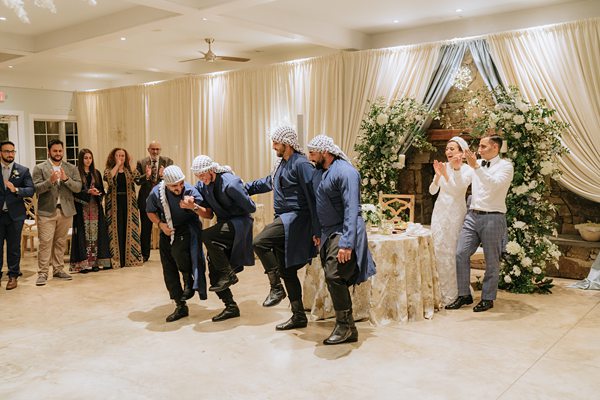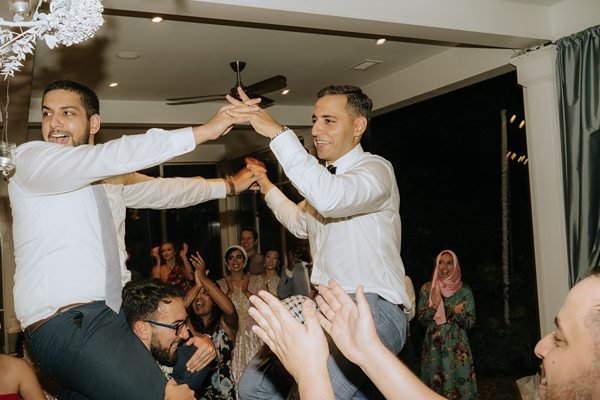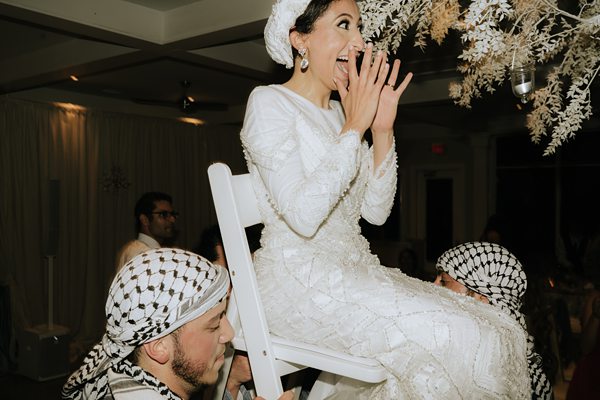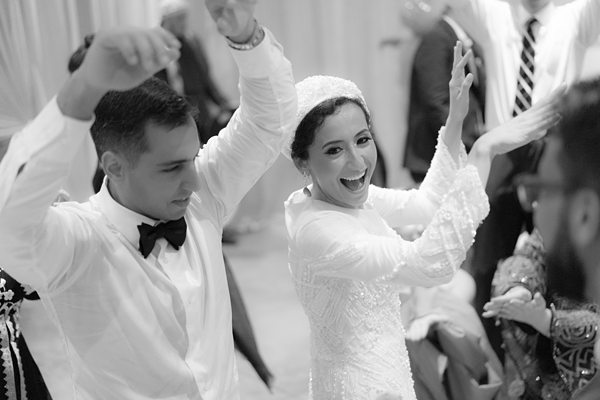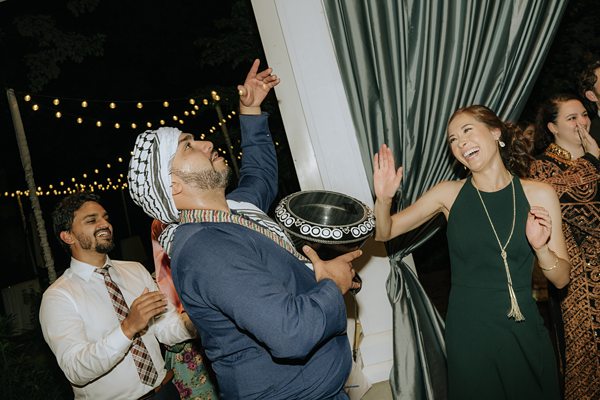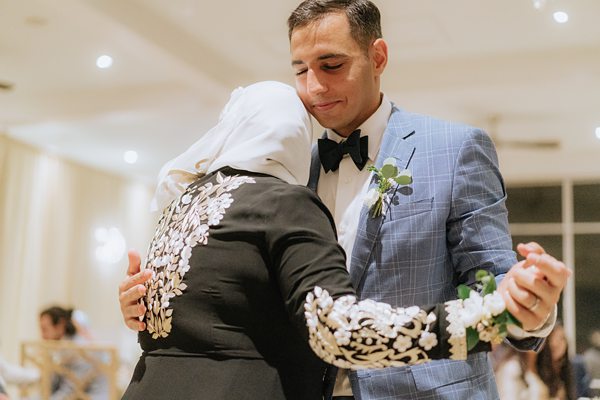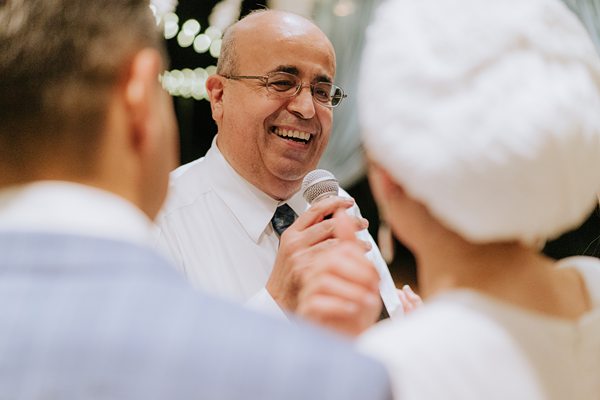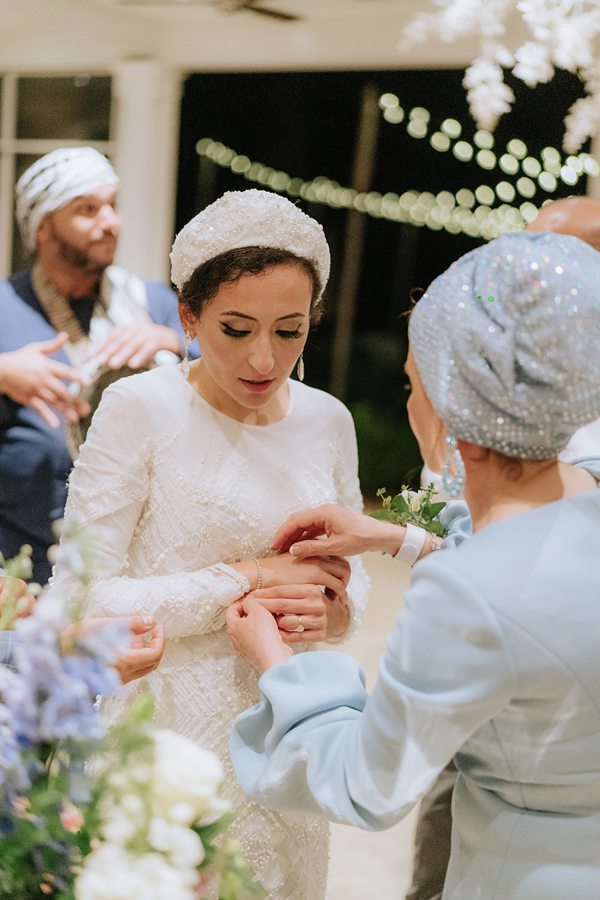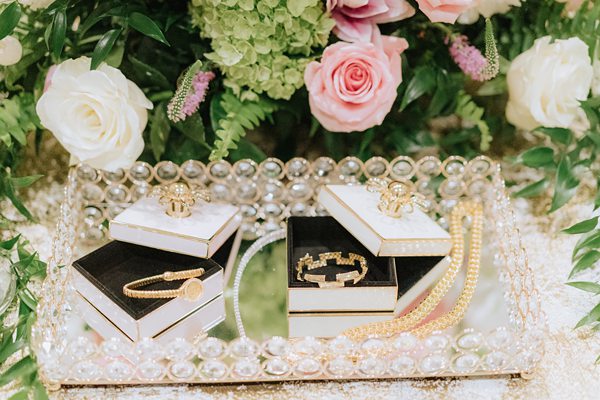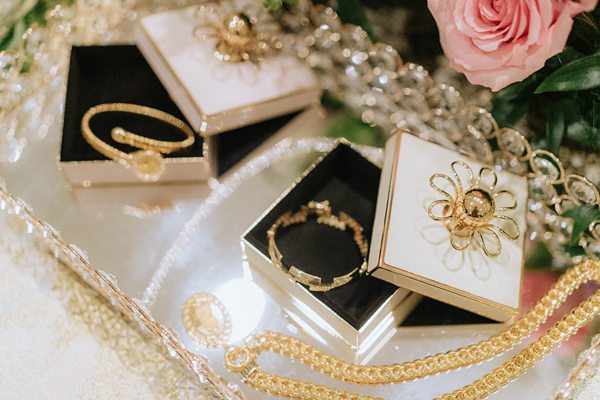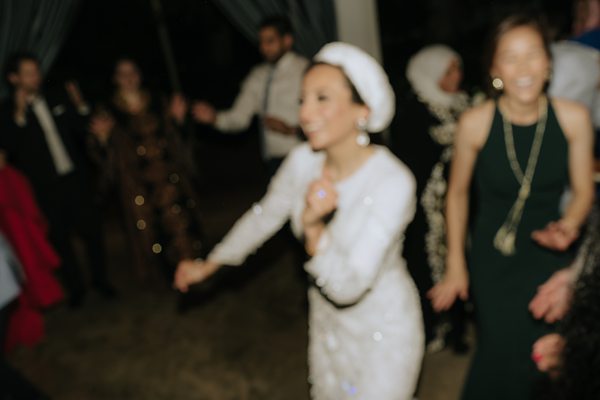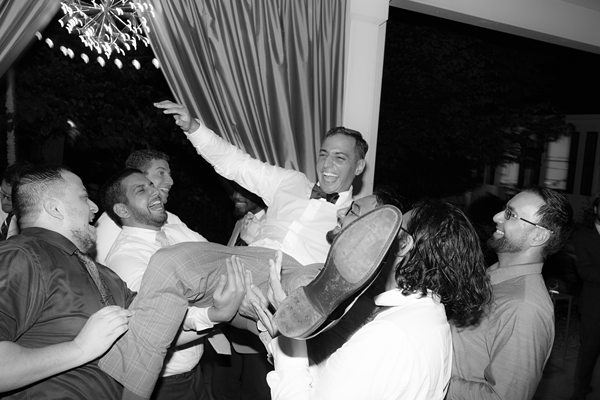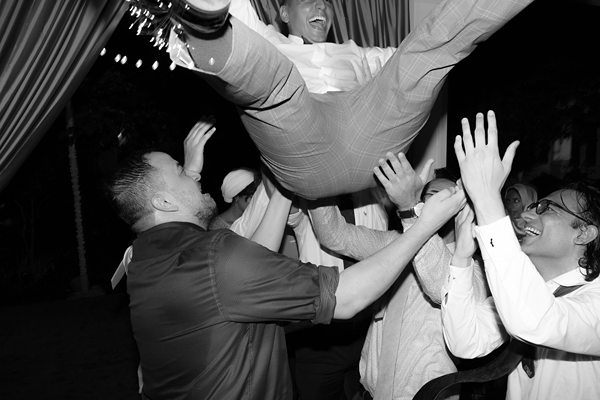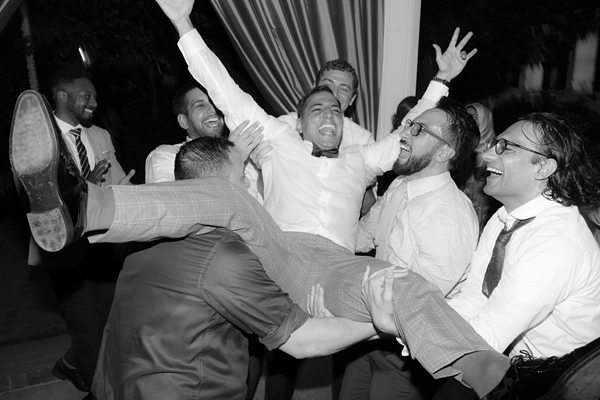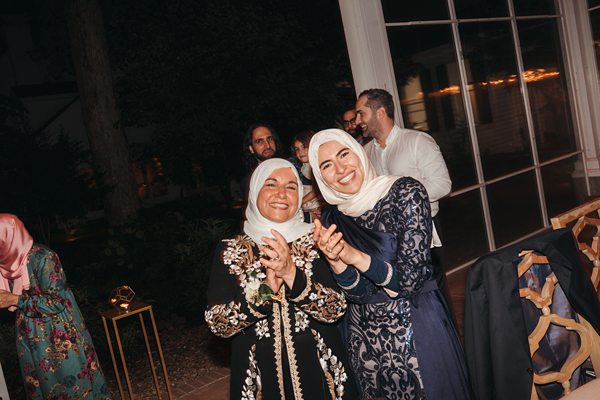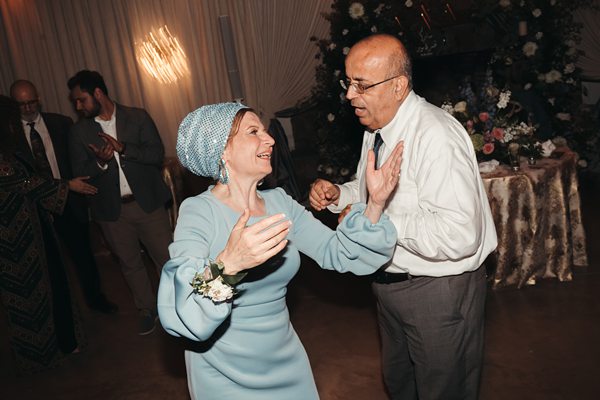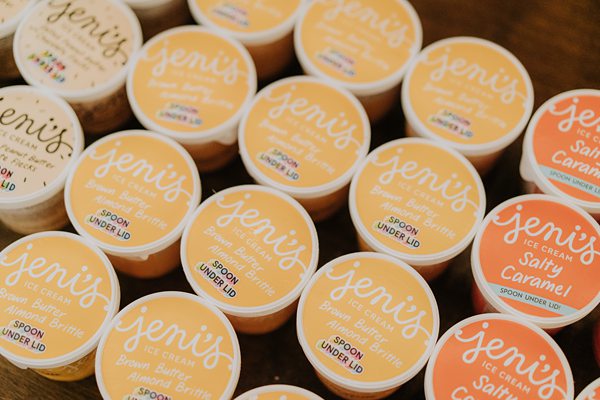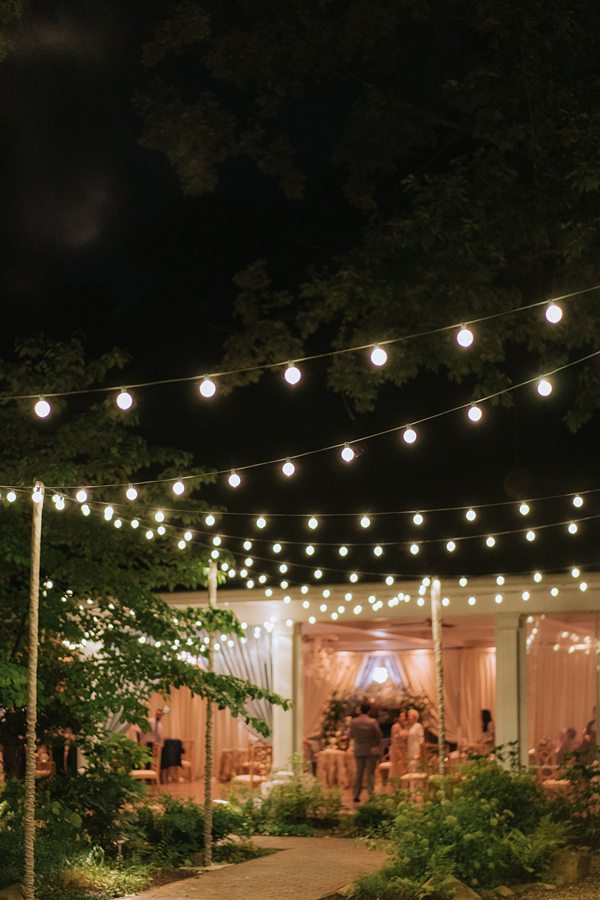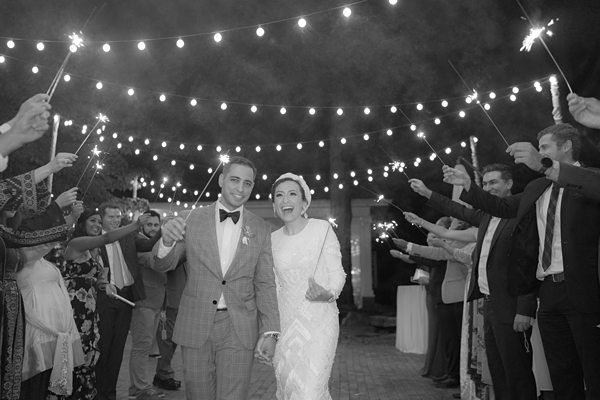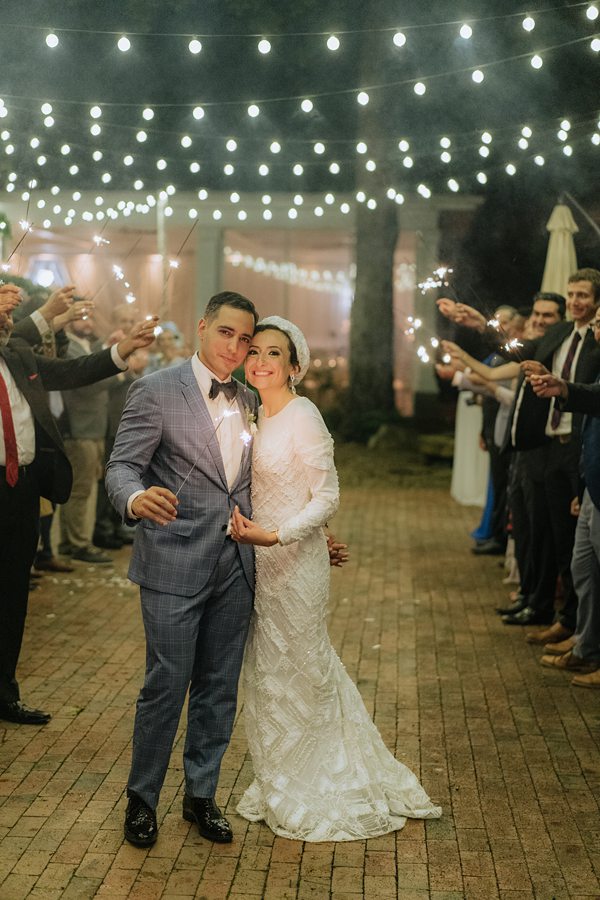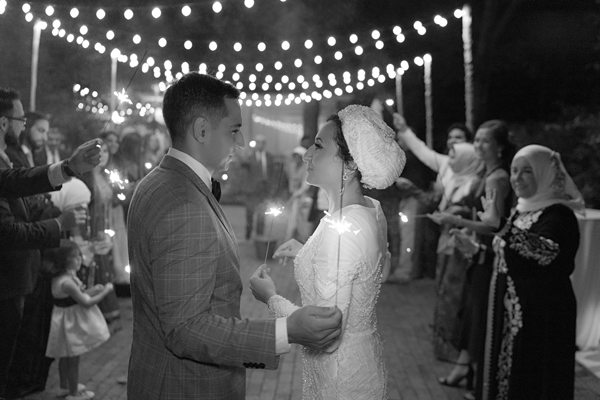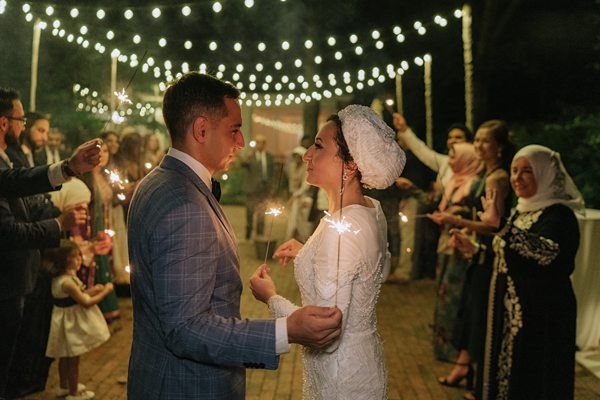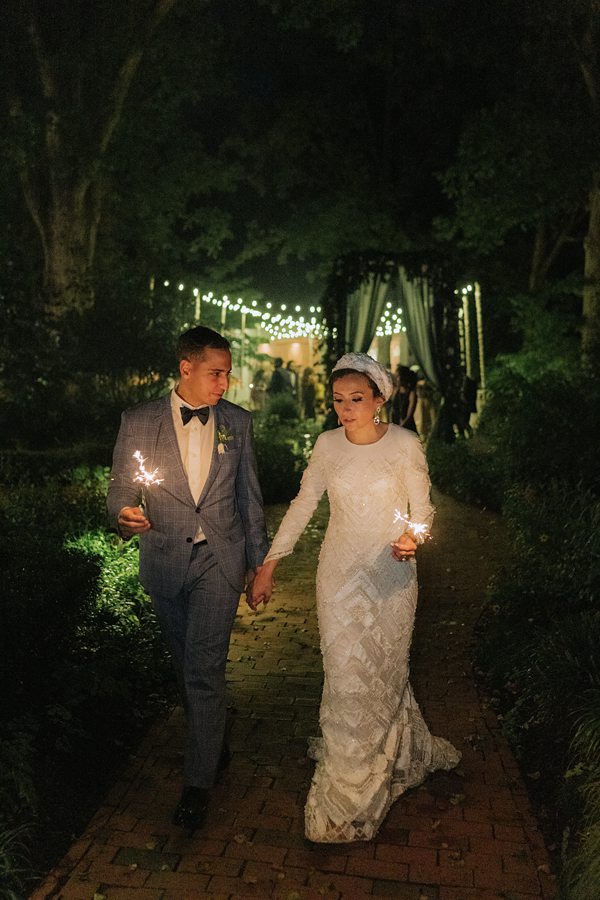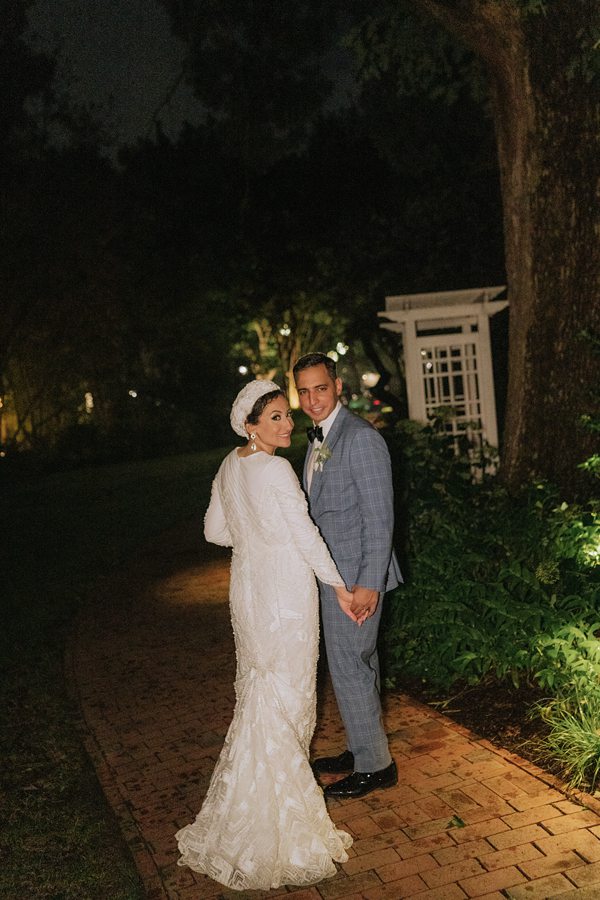 Please message me  if you are interested in having me photograph your wedding at the beautiful Fearrington House Inn & Gardens. Feel free to also have a look at my reviews page or view more of my work on my blog, portfolio, or Instagram. 
Vendor Credits
Venue @fearringtonweddings / @fearrington_village by @relaischateaux
Florals and cake @fearringtonweddings
Planner @mcleanevents
Muah @veiledbeauty1
Dj @djhussam
Dabke Faris El-Layl Dabke
Dress @theatelierstudioofficial
Shoes @stuartweitzman
Suit Hugo Boss
Photos @michelleelysephoto
Bride and groom @noorah2017 @oqudsi
Raleigh Muslim Wedding Photographer
Charlotte Muslim Wedding Photographer
Fearrington Inn Wedding Photographer
Best Muslim Wedding Photographer