A Florist's Backyard Micro Wedding With Vintage Corvette & Candlelit Dinner |
Documentary Philadelphia Wedding Photography | Kristin + John
A very editorial / documentary wedding full of incredible fall florals, intimate moments, a modern silky one shouldered gown, and an awesome vintage convertible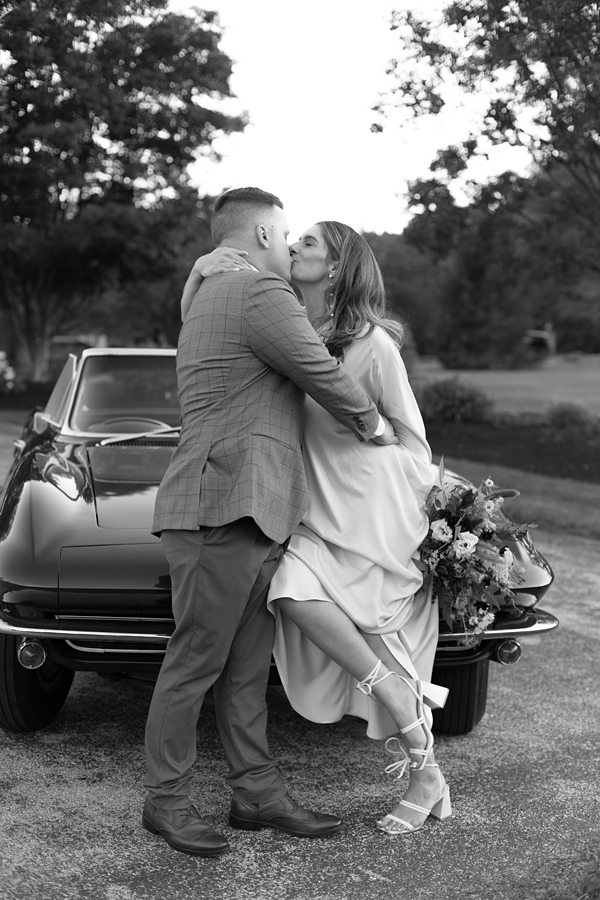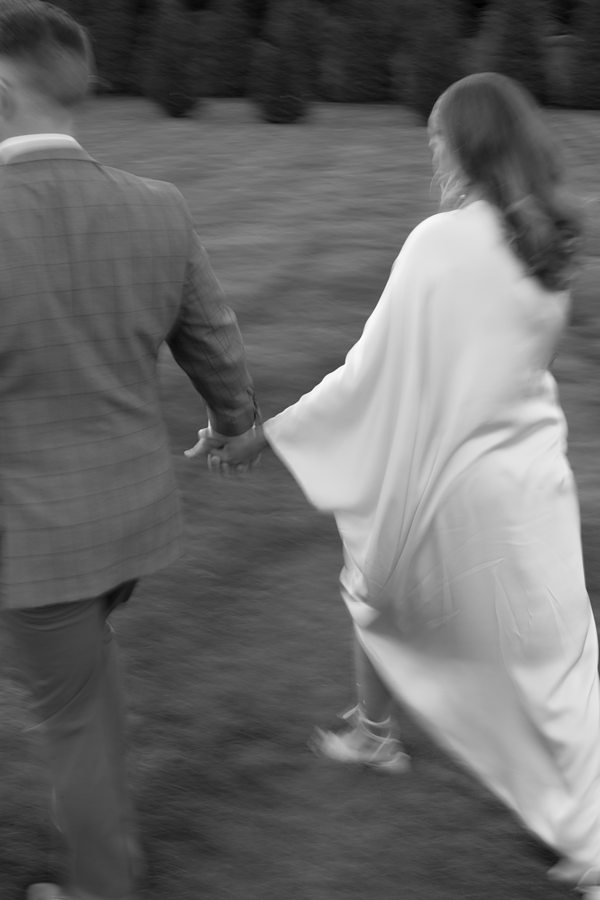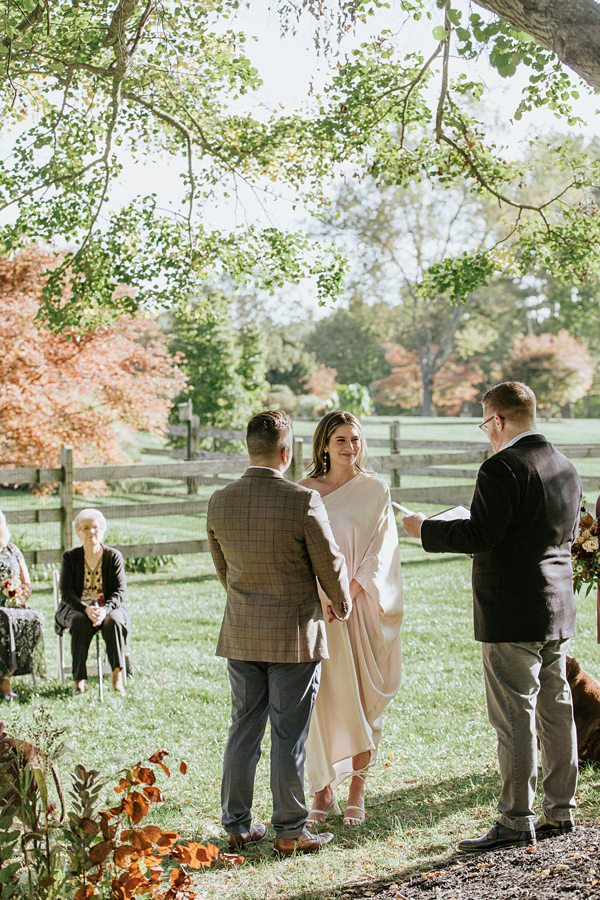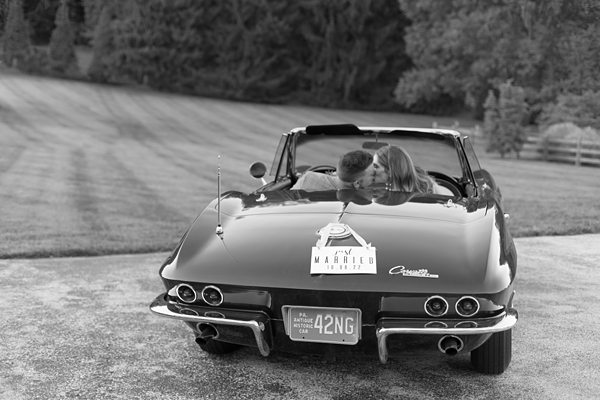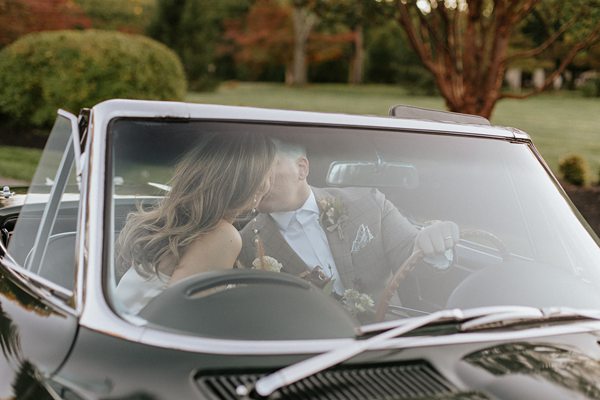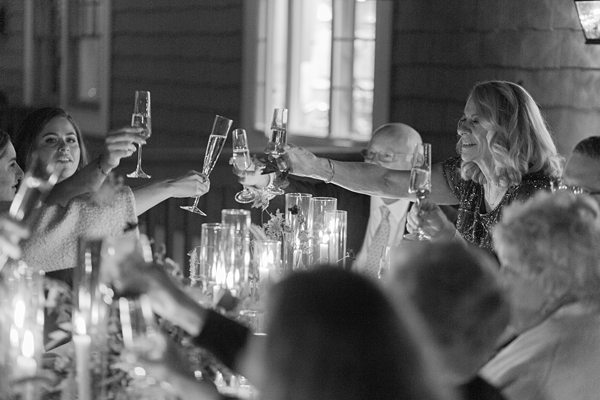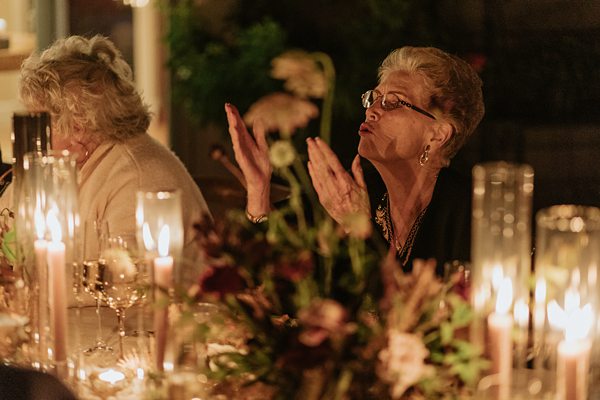 "We just want to thank you so much for being a huge part of our incredible day"
-Kristin
" Thank you so much for everything- you were like our guide"
-John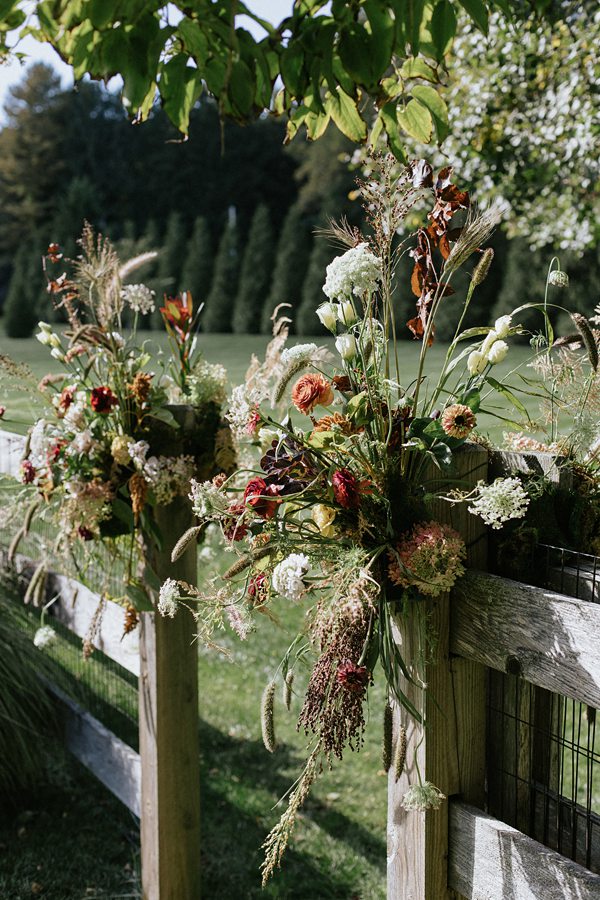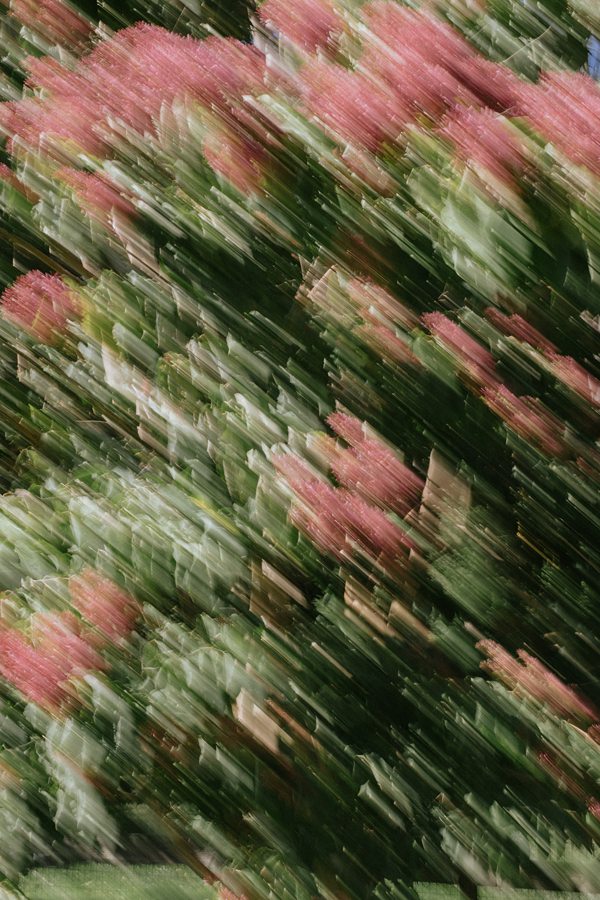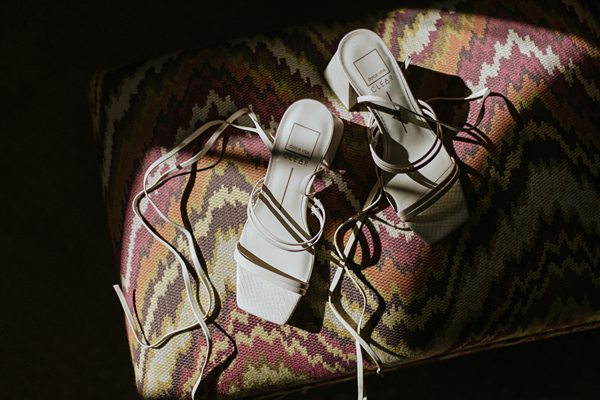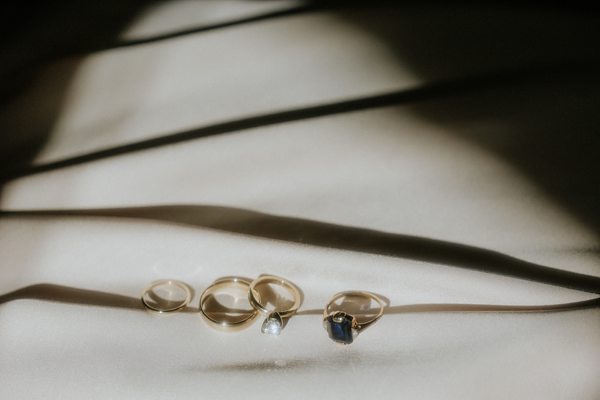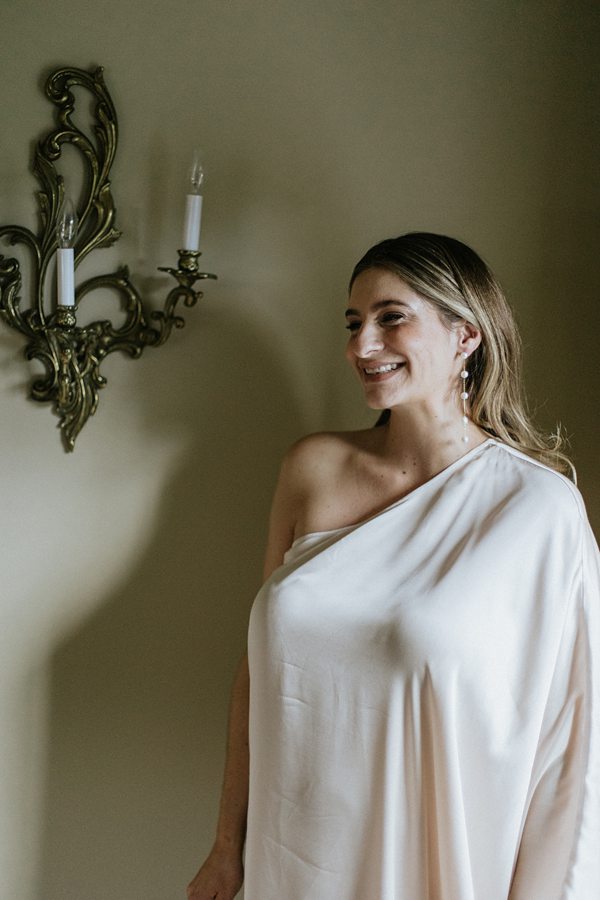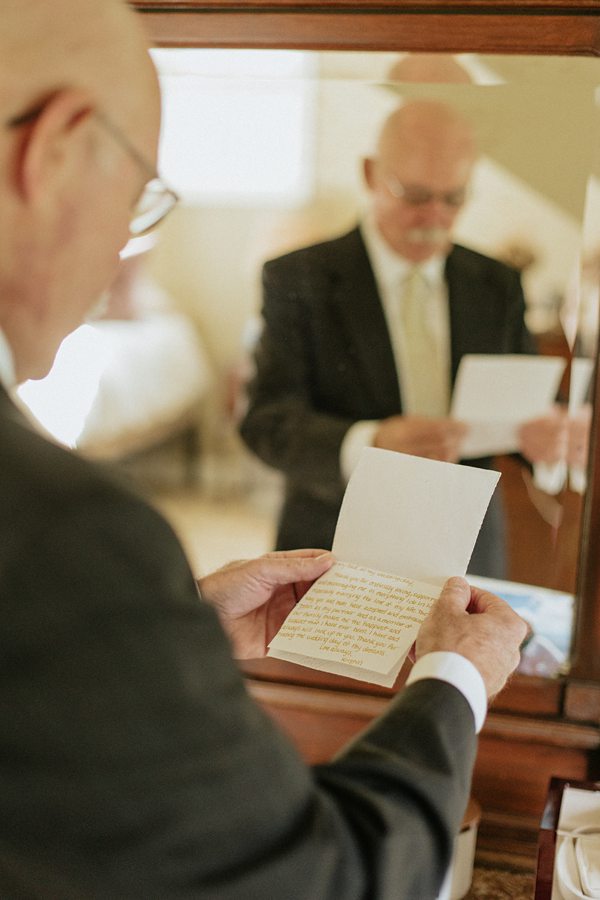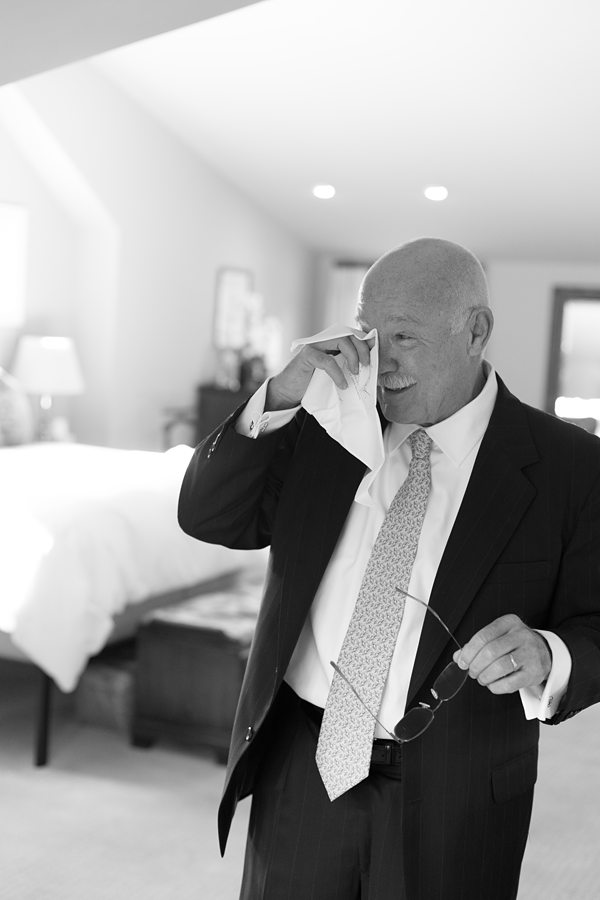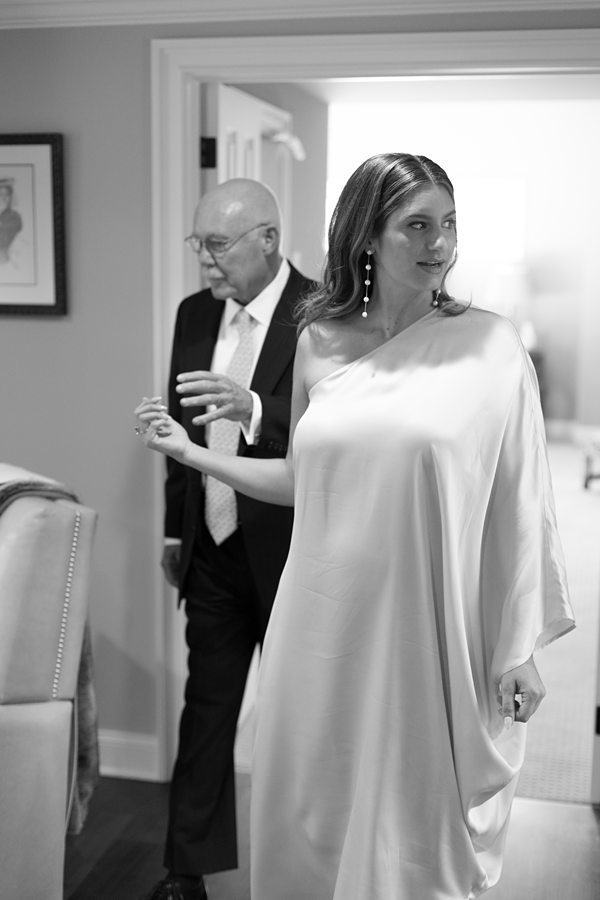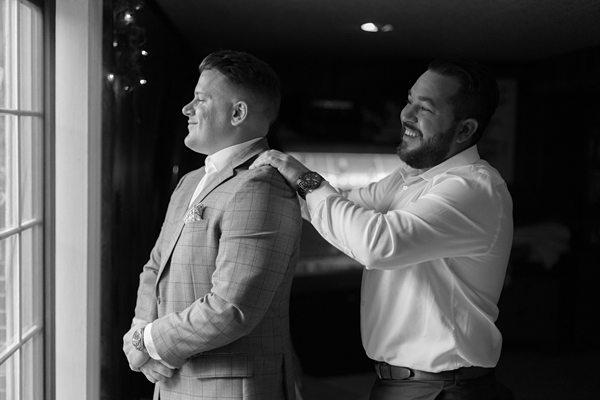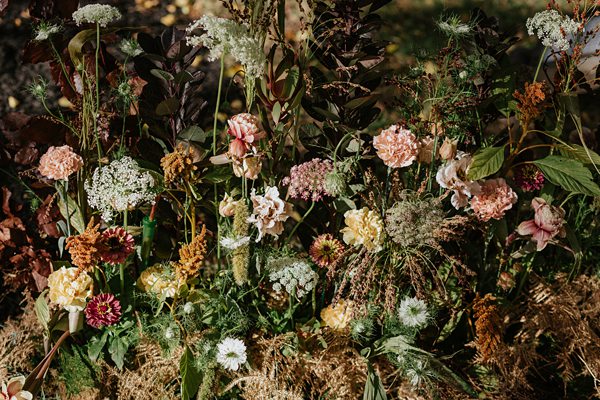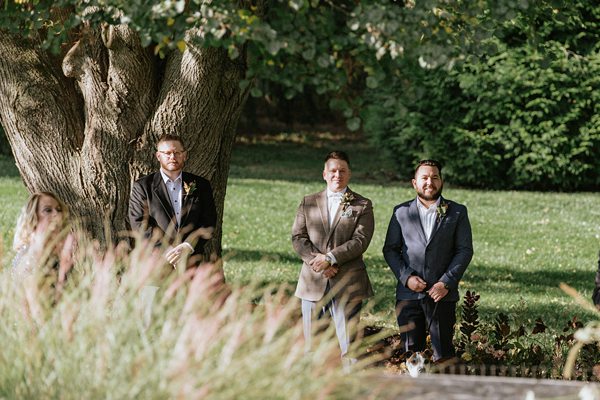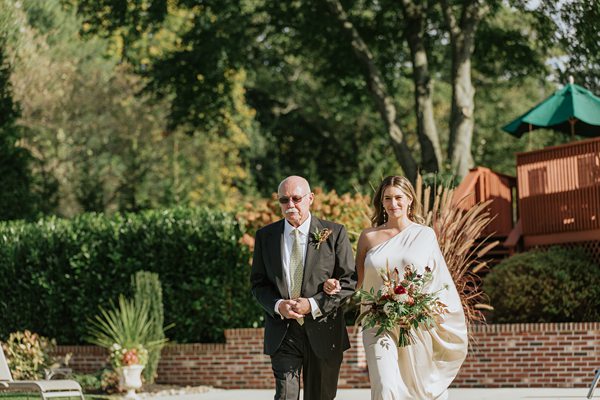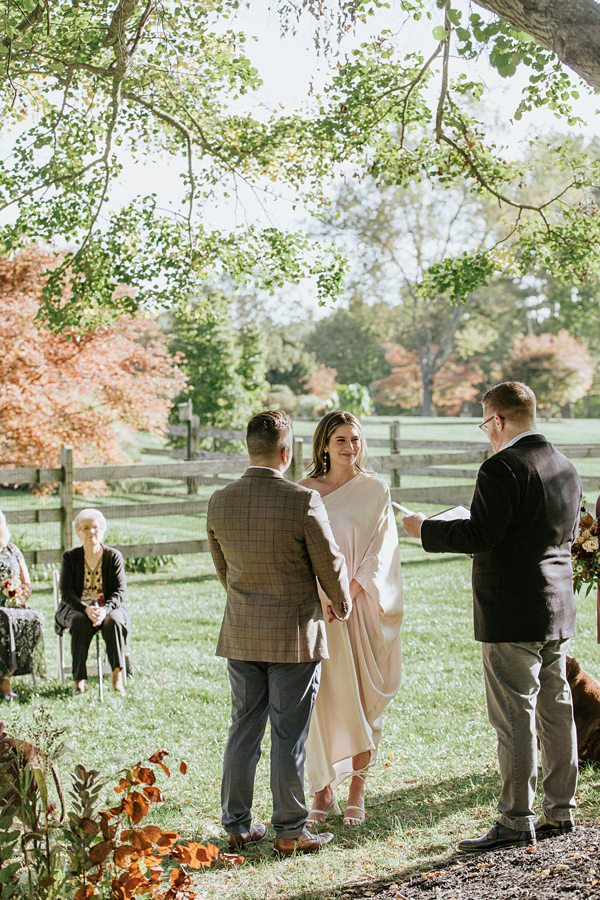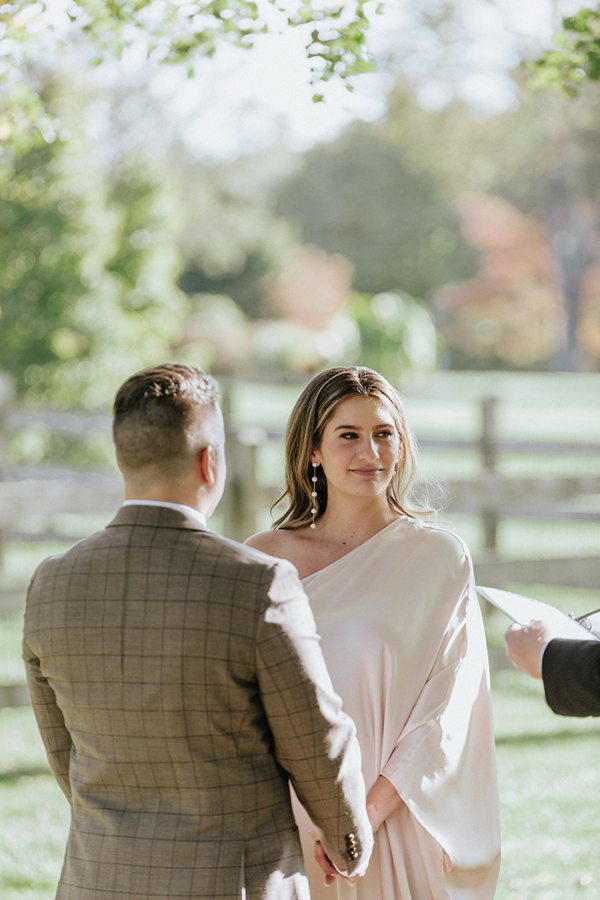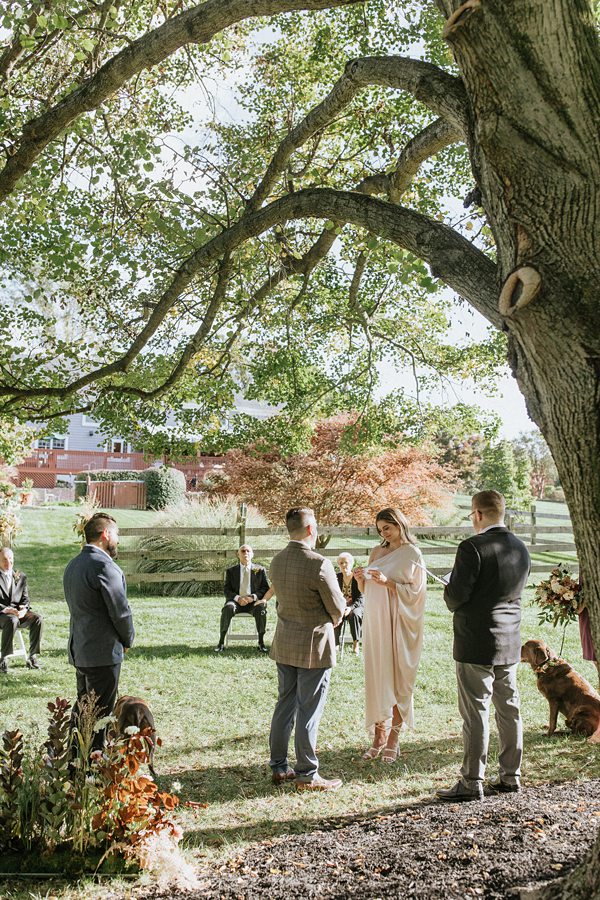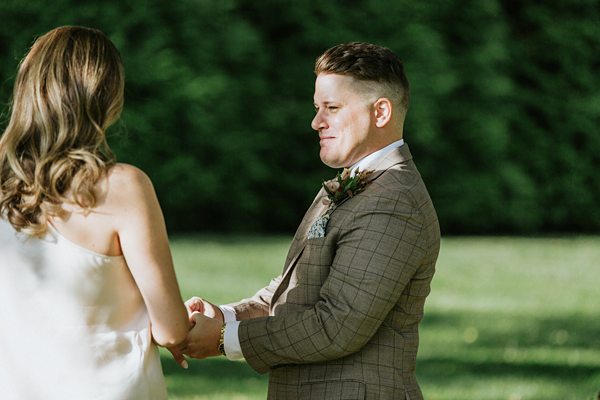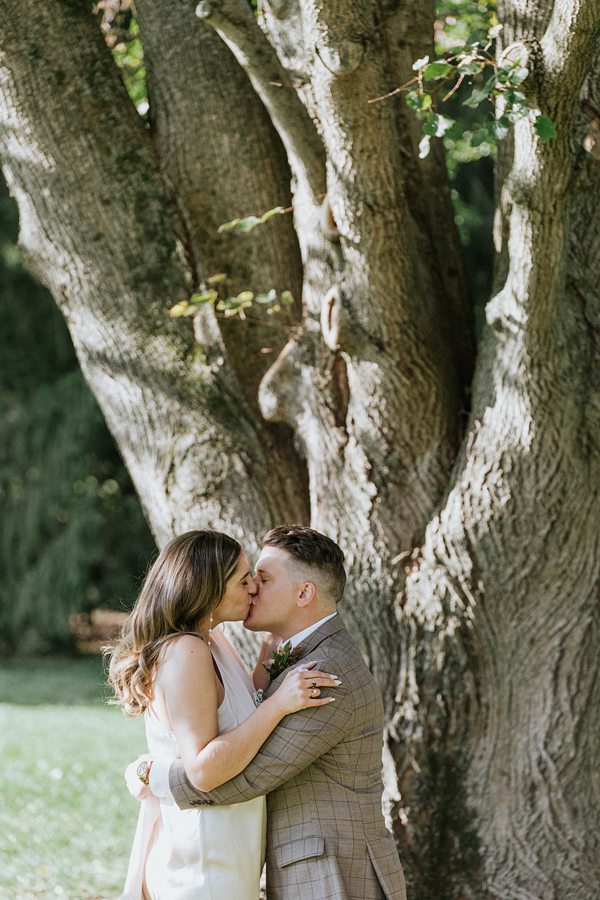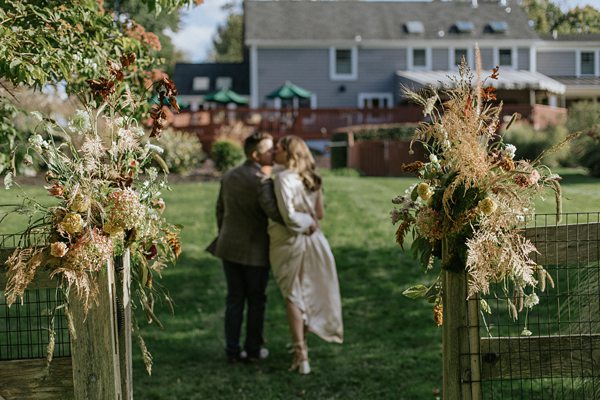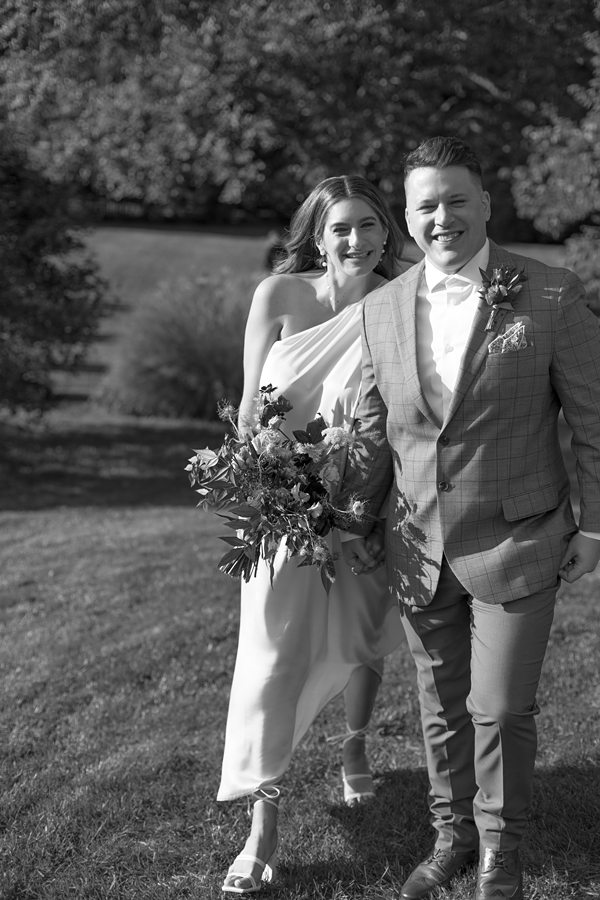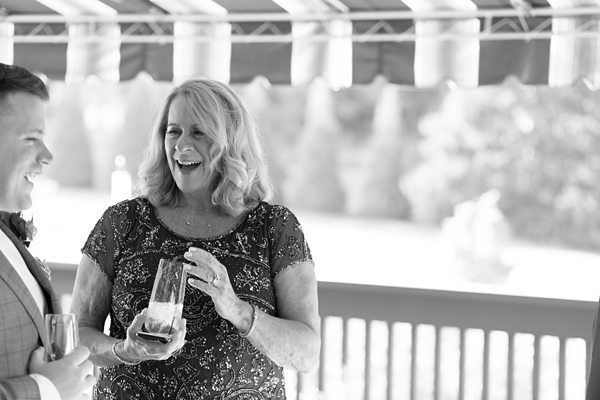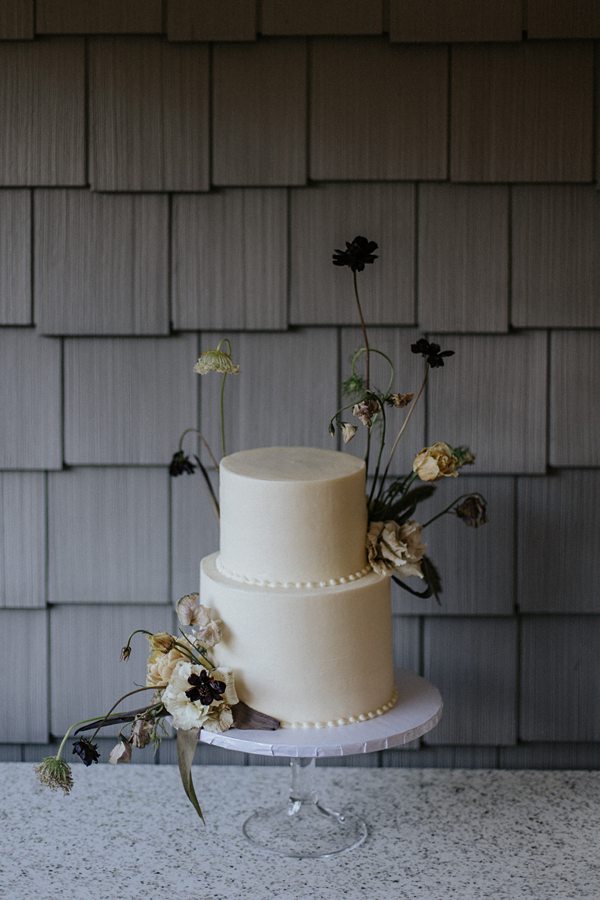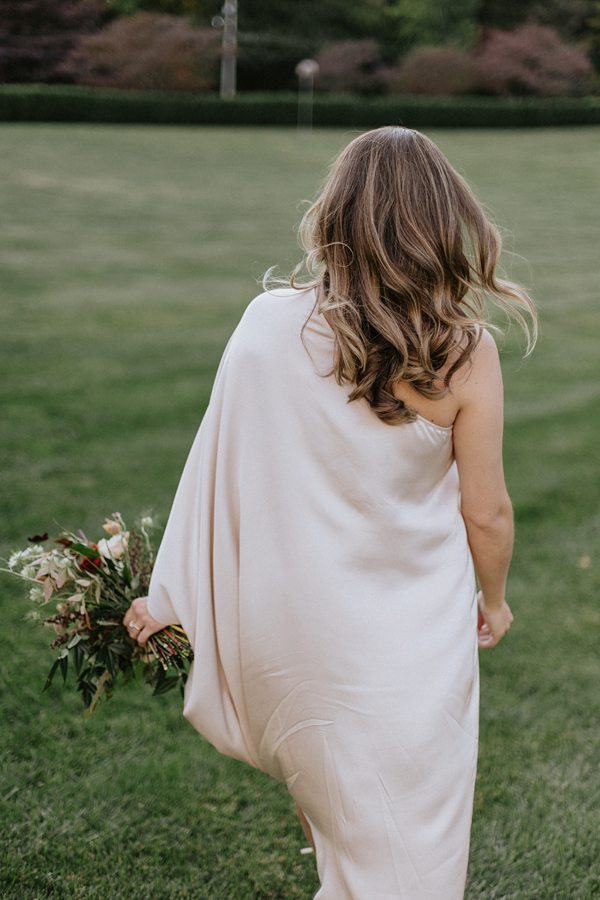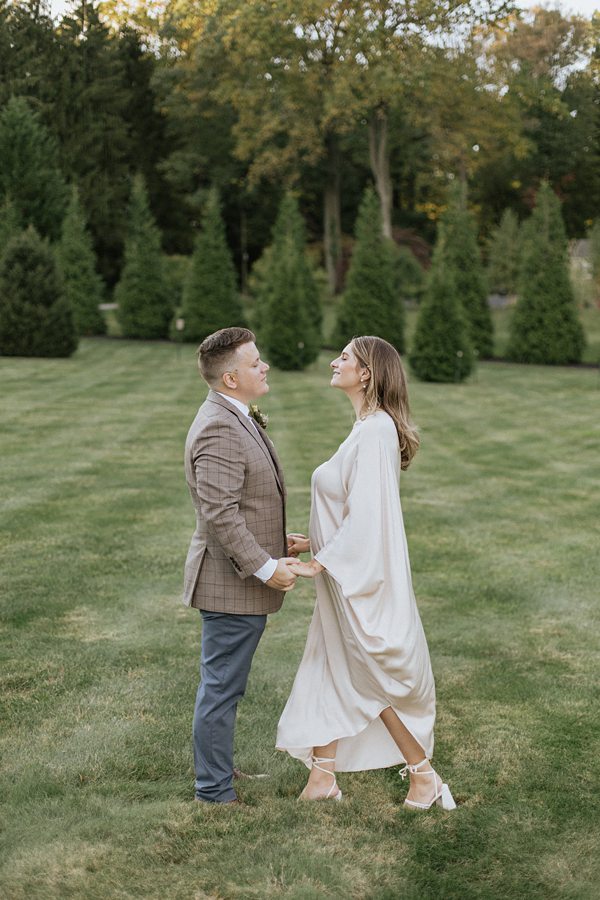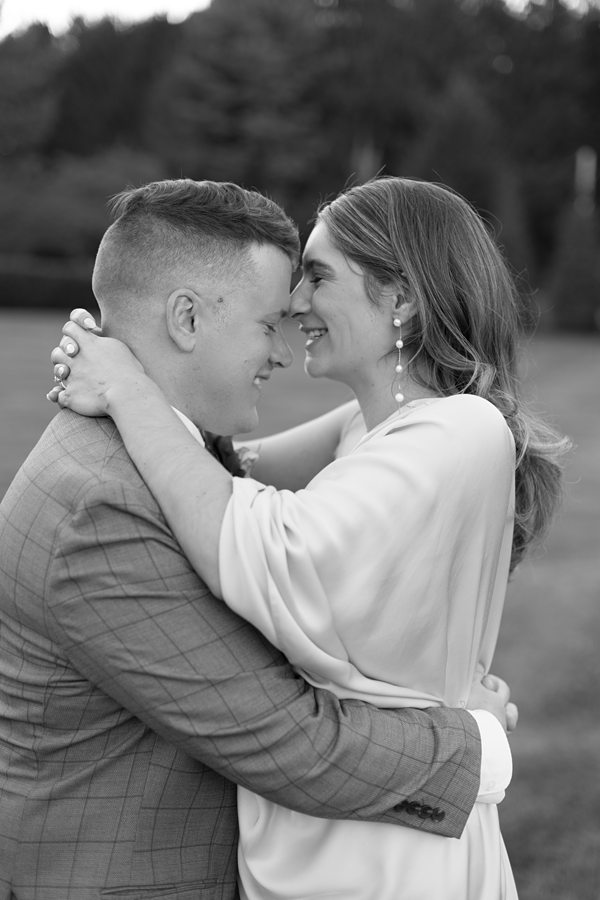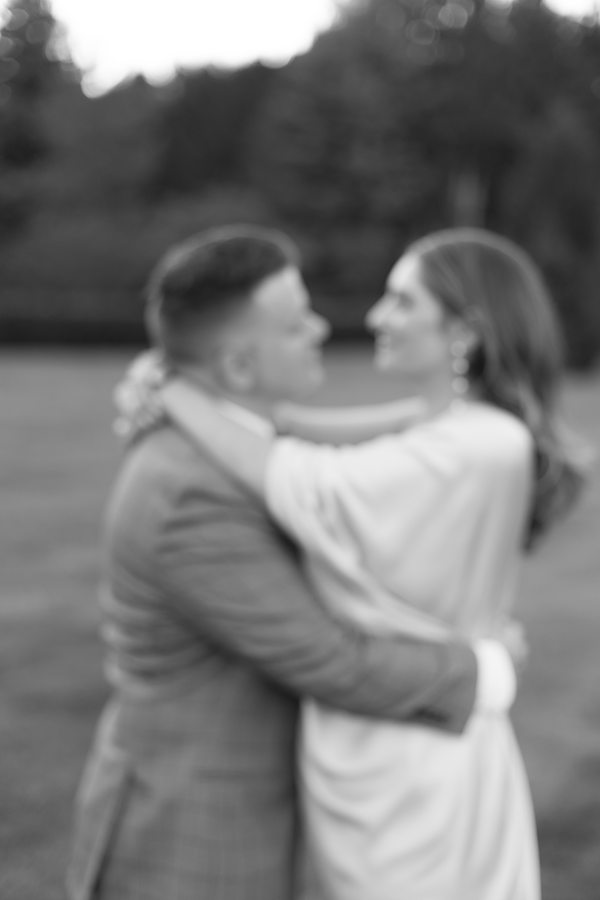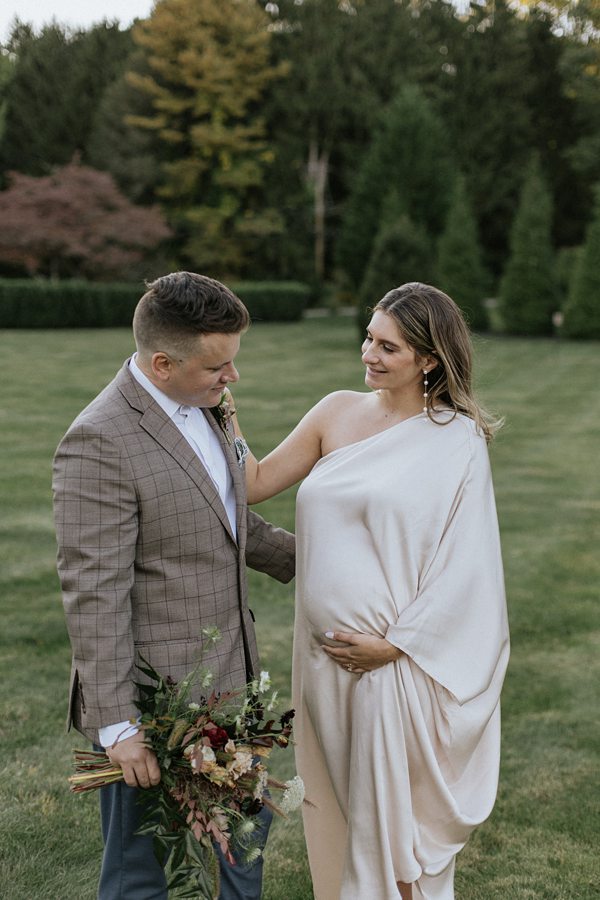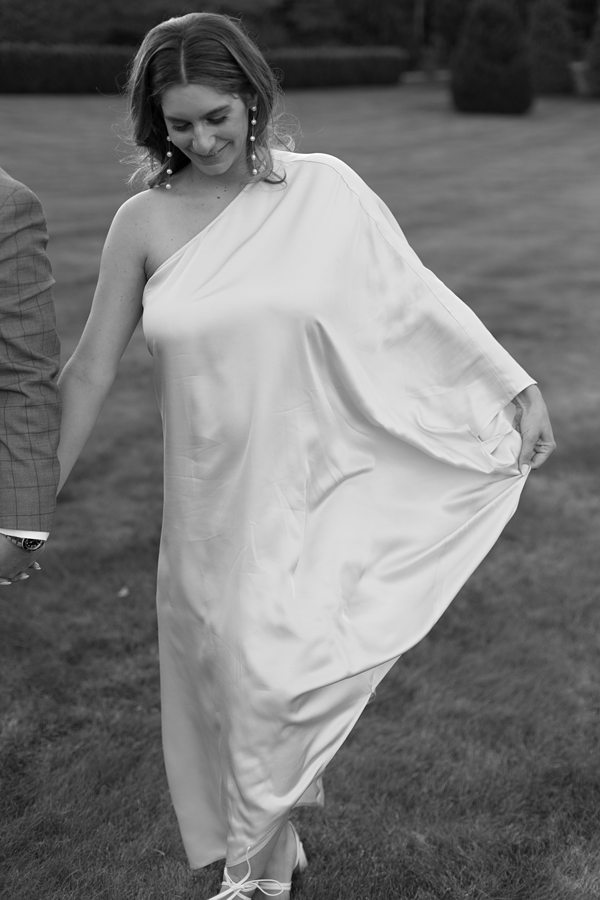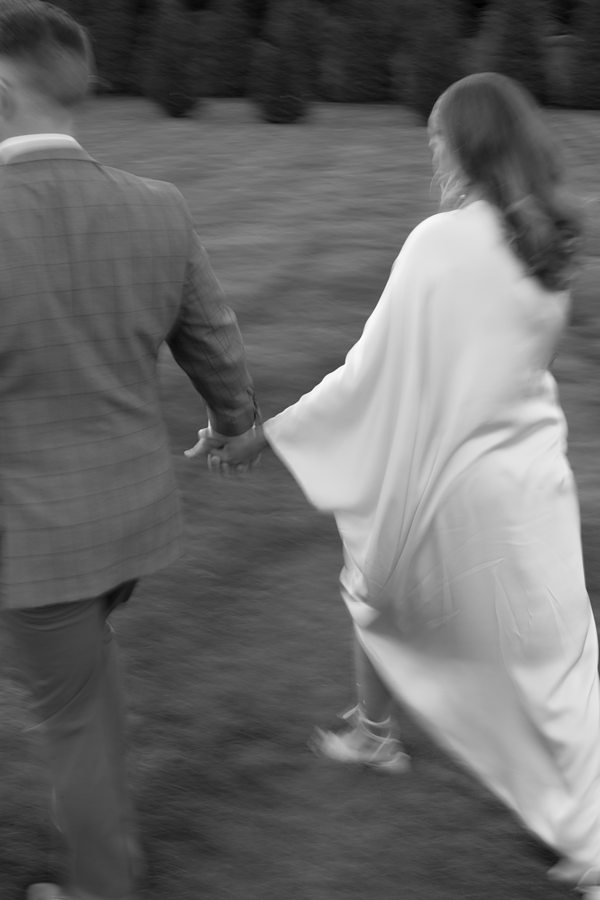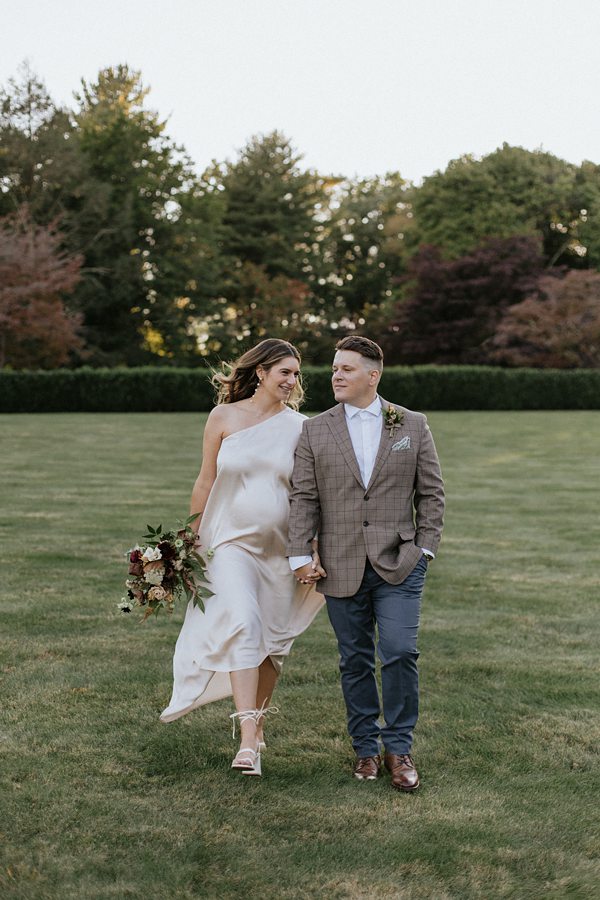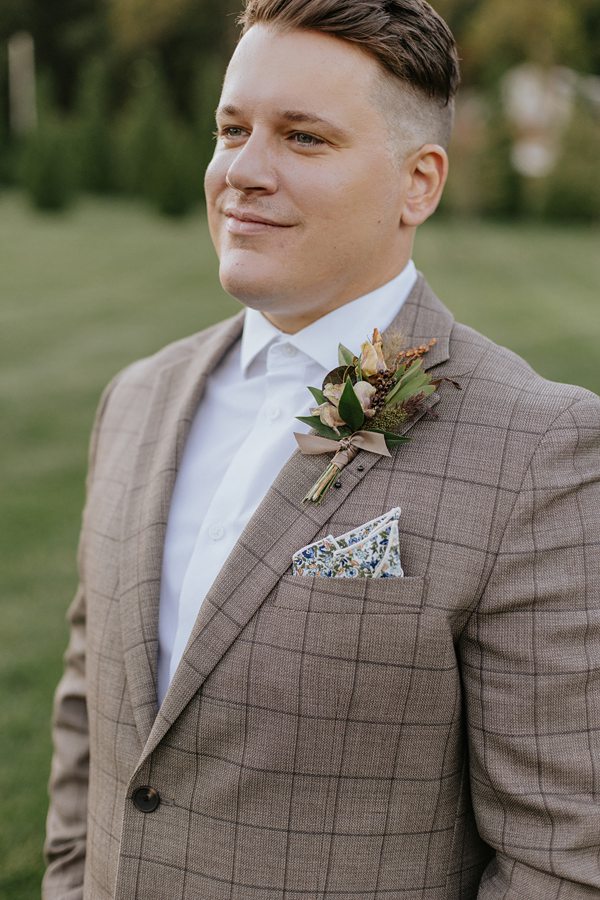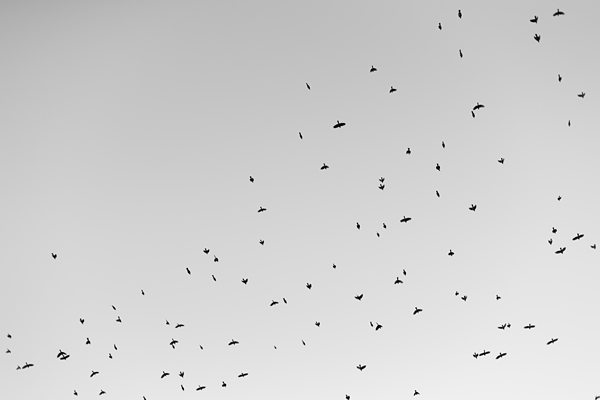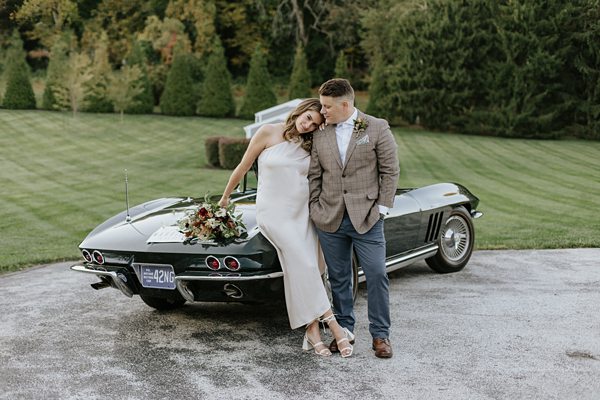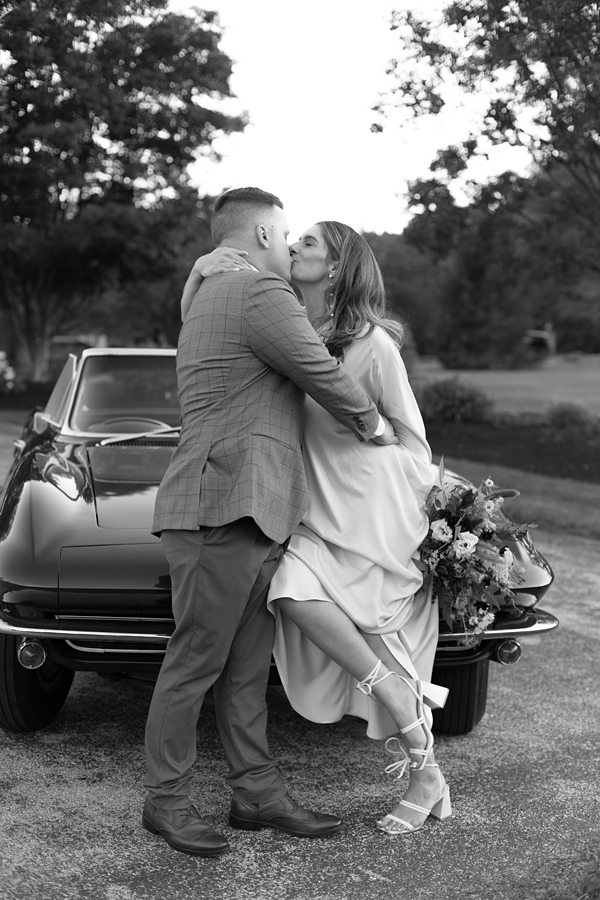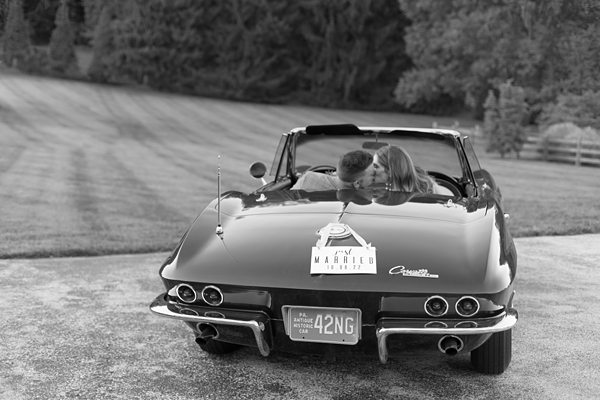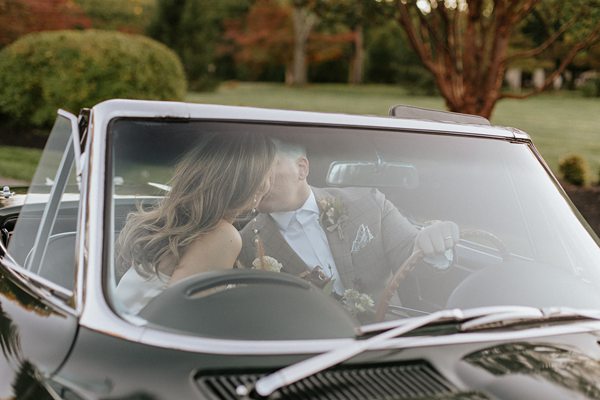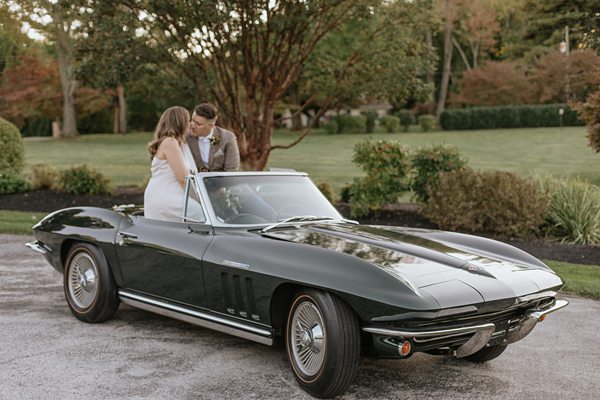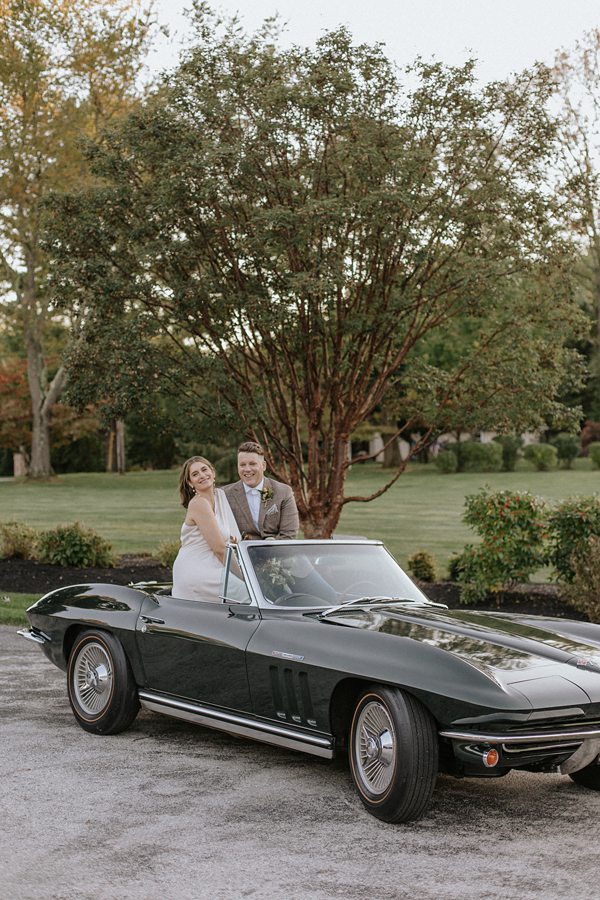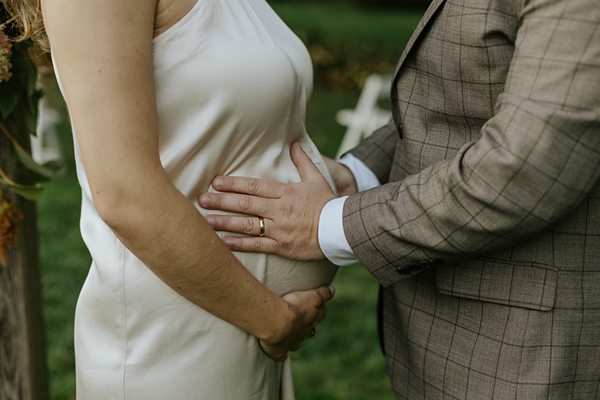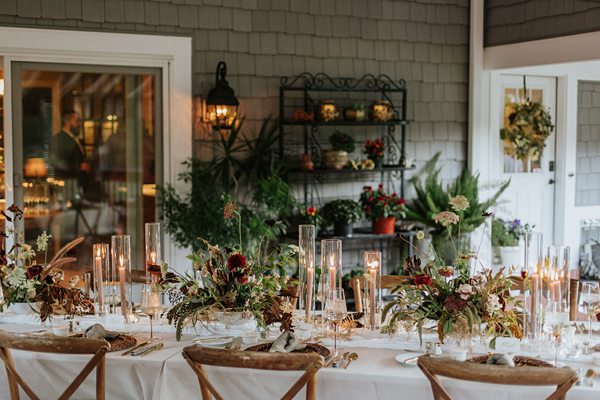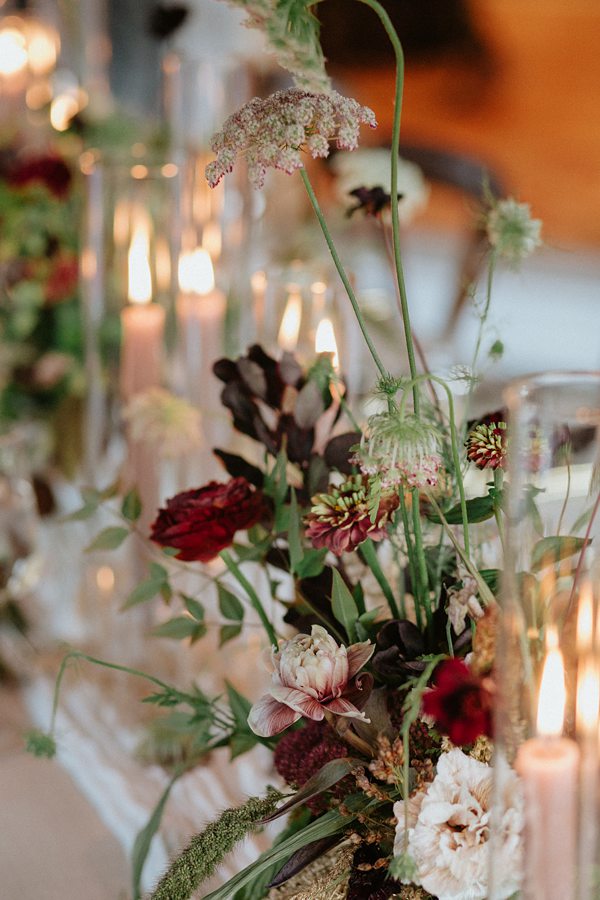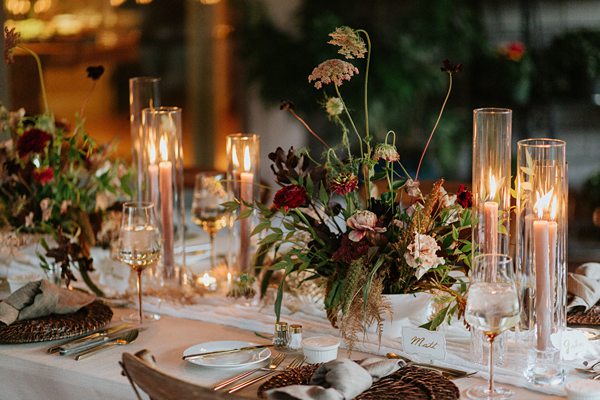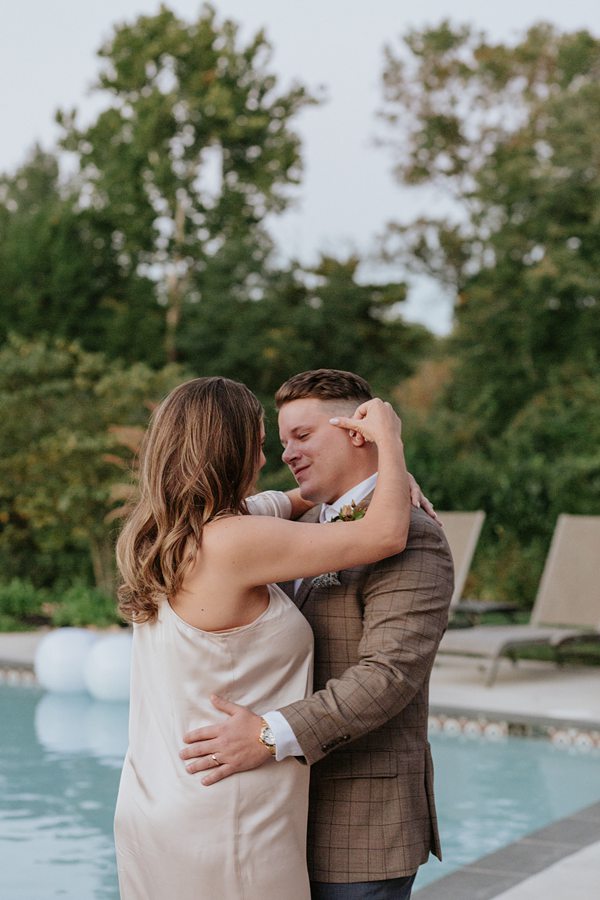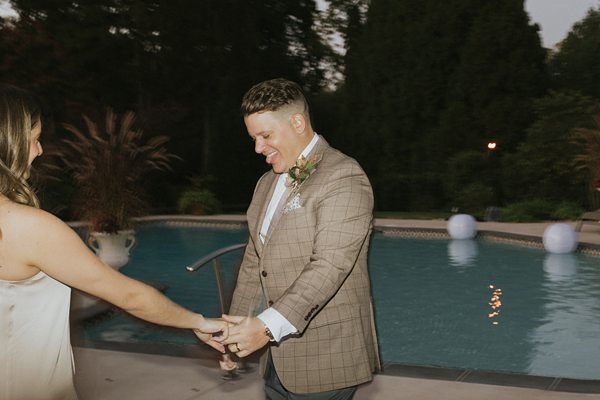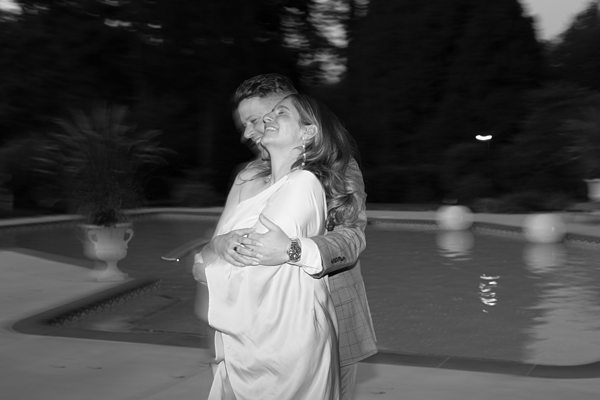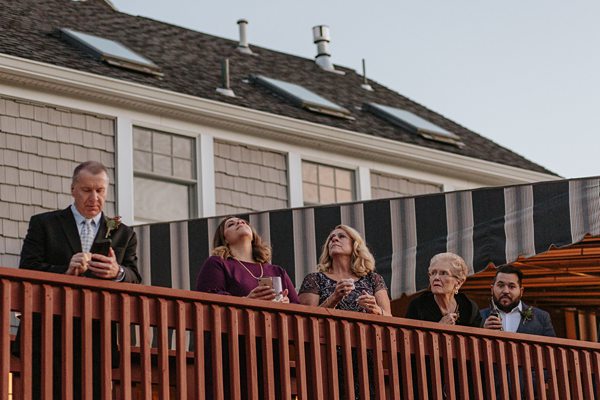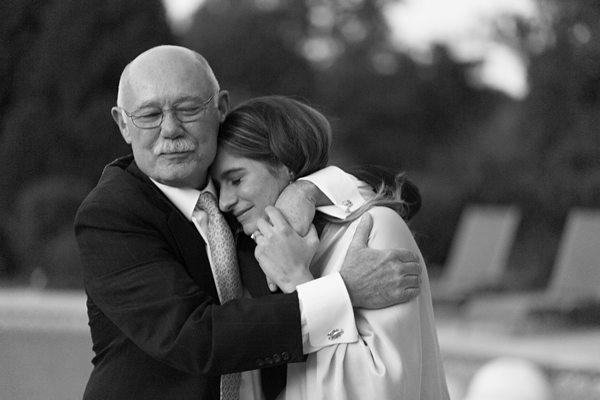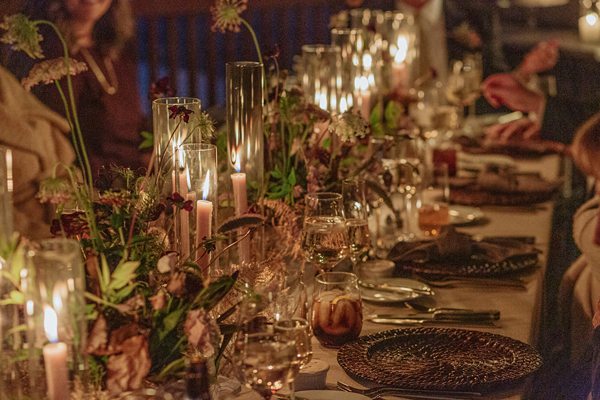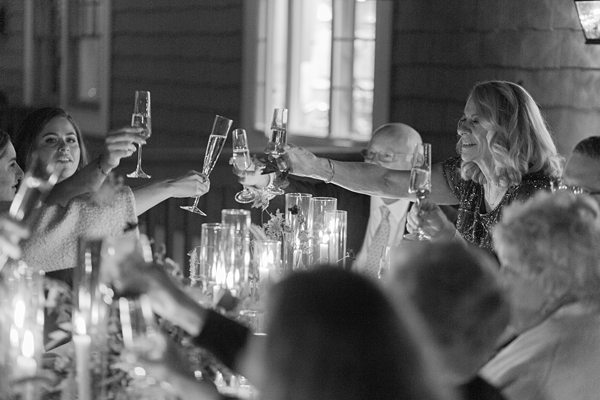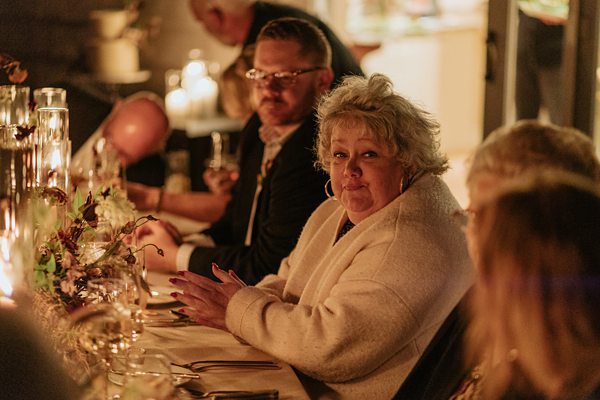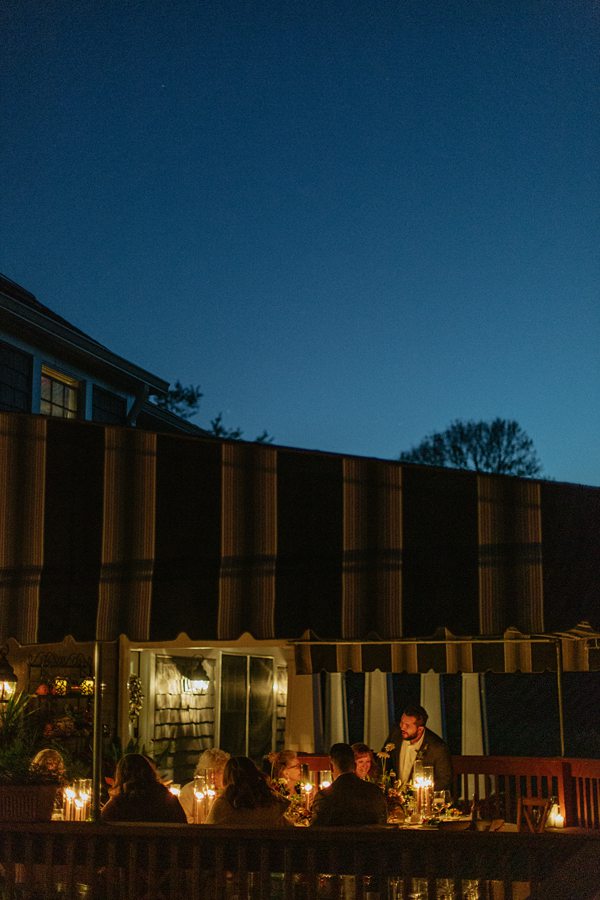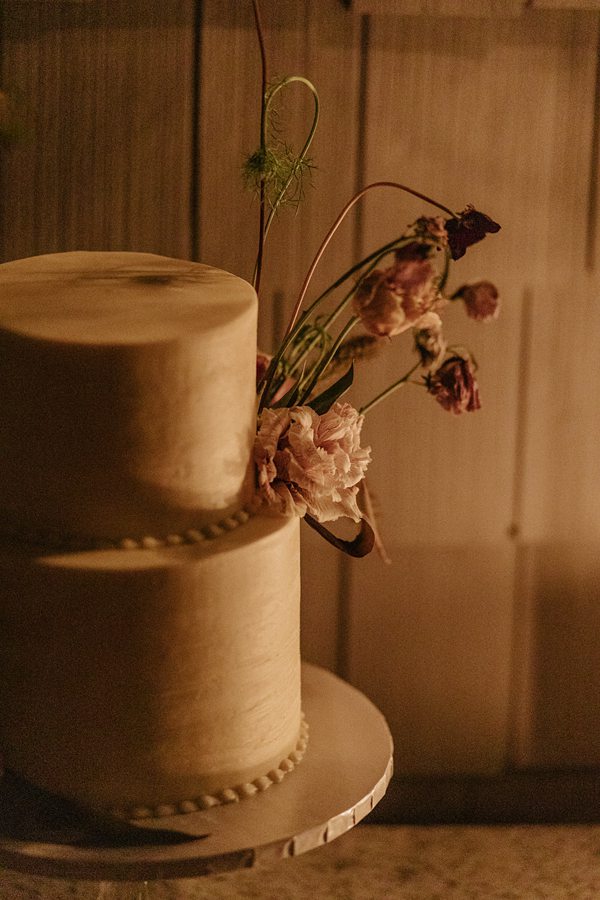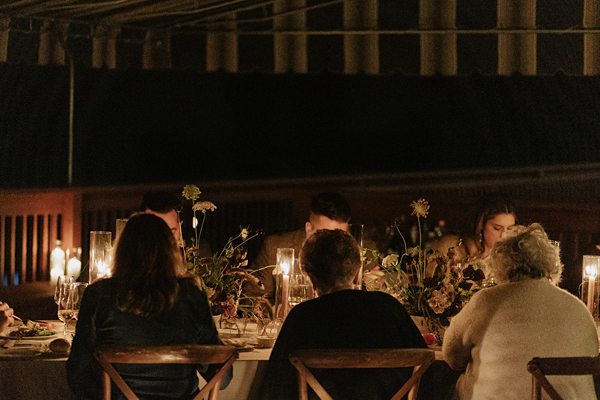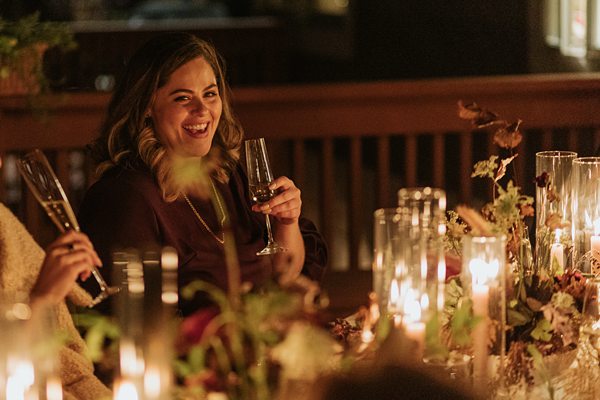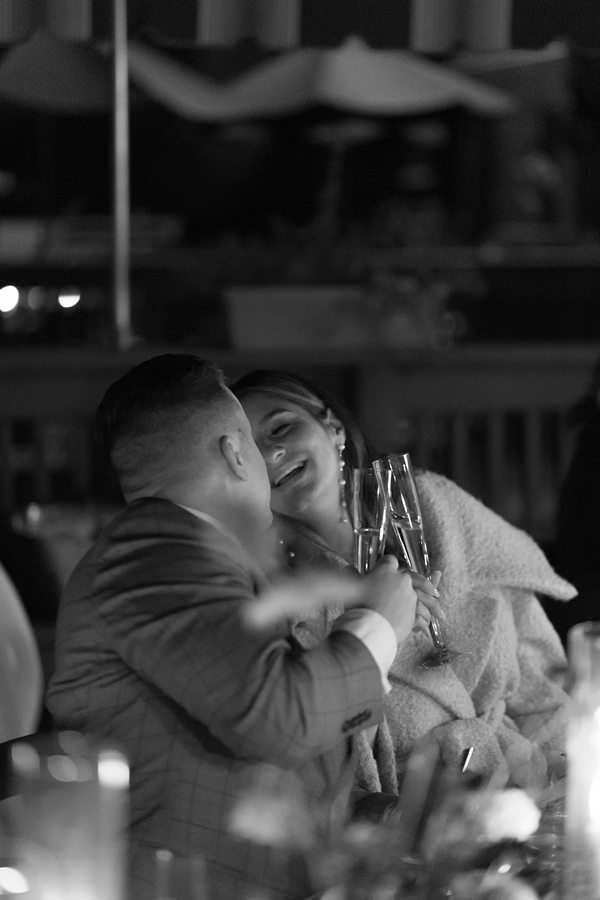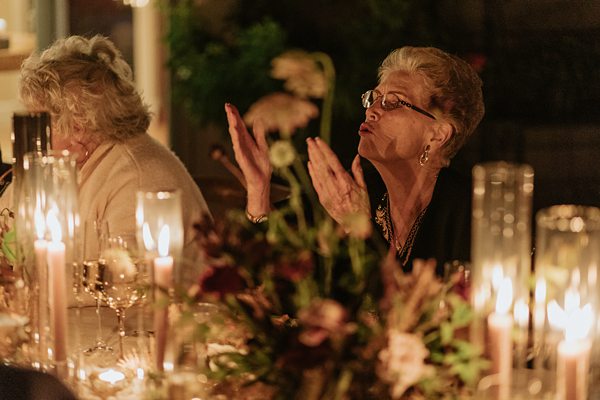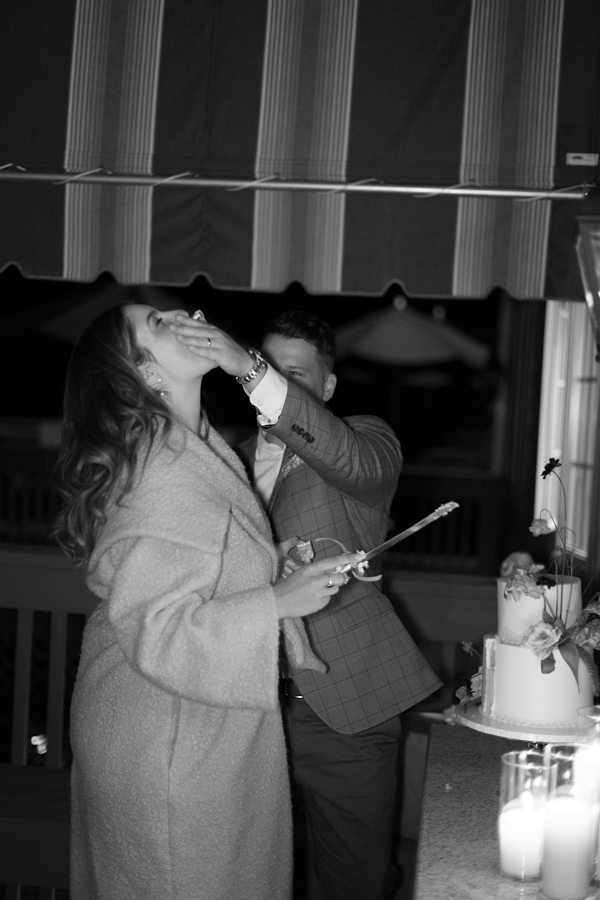 Documentary Wedding Photography in the Philadelphia Suburbs of Pennsylvania
What an absolutely beautiful wedding this was! Kristin and John contacted me a bit earlier this year about photographing their backyard wedding in the bucolic suburbs of Chester County near Philadelphia, Pennsylvania. Kristin is actually a super talented wedding florist with a local company named Matlack. You should definitely check out the store- whether you're getting married or just want to stop by the gift shop greenhouse. We bonded immediately over a love for a similar editorial style, queen annes lace, and the moon- which just so happened to be full on the day they scheduled their celebration!
A Very Special Backyard Wedding Under a Linden Tree
Kristin and John decided to get married under a big beautiful Linden tree in her parents' backyard near West Chester just outside Philadelphia, PA. This house is not only the place where she grew up and got married- but even the home that she was born in! How very special! I also looked up the symbolism of the Linden tree and discovered this description online:
"According to the greek legends, the linden tree, was a symbol of marital love, simplicity, innocence and kindness. Due to the perfume of its flowers, linden tree became in the Greek mythology the sacred tree of Aphrodite."
Due to its many spring flowers, this tree is also a great attracter and supporter of bees- which are some pretty important friends for any florist.
Total Goddess Bridal Style
Even more special, Kristin and John are expecting a little girl early next year. I just LOVED the silky, elegant one-shoulder flowing gown Kristin chose for her wedding day. Paired with the wrap tie heels and long flowing locks, it gives definite goddess vibes.
Incredible Fall Floral Creations by the Bride's Company Matlack
OF COURSE  the team at Matlack handled all of her flowers. She had the most amazing assortment of queens annes lace, sweet peas, and various flowers placed into gorgeous arrangements. First there was the beautiful arched arrangement that surrounded their ceremony site like a half halo. Then there was the incredible two piece creation made to top the entrance to the fence they passed through before and after saying their vows. Finally, there were the sumptuous creations lining the entire length of the dinner table. Even the cake looked like it was blooming with flowers!
Editorial Wedding Photography with a Vintage Corvette
Even in our very first conversation, Kristin and John had thought up taking some pictures with her dad's vintage Corvette convertible. I was SO excited about it- but actually seeing the car in person exceeded every expectation. Just what a BEAUTIFUL vehicle! The car is stick, so we set it up in the driveway for some romantic shots at sunset. I really love these so much!
An Intimate Candlelit Dinner
Once the sun set, Kristin, John, and their 5 guests took their seats along a long table setup on the back porch. The temperature had actually dropped about 15 degrees since a cool front moved in the day before. But luckily the overhead awning and portable heaters kept everyone warm. A professional chef cooked up a delicious meal for everyone as they dined and toasted by candlelight. I always tell people, "you can never have too much candlelight" and this is the perfect example. Just so lovely and soft and romantic.
Thank you so much to Kristin and John for inviting me to capture this amazing day. It was so lovely to be able to spend the day with you and your family witnessing these beautiful memories!
~Shelley
Michelle Elyse Photography
You may also check out my portfolio HERE
If you like this wedding, you may also like this Over the Top Glamorous Wedding in The Hamptons
documentary Philadelphia wedding photographer
editorial wedding photographer pennsylvania
modern wedding photography