Dog-Friendly Holden Beach Wedding near Wilmington, NC | Juliann + Jon
Outdoor Beach Destination Wedding near Wilmington, North Carolina at a Dog Friendly vacation home on Holden Beach.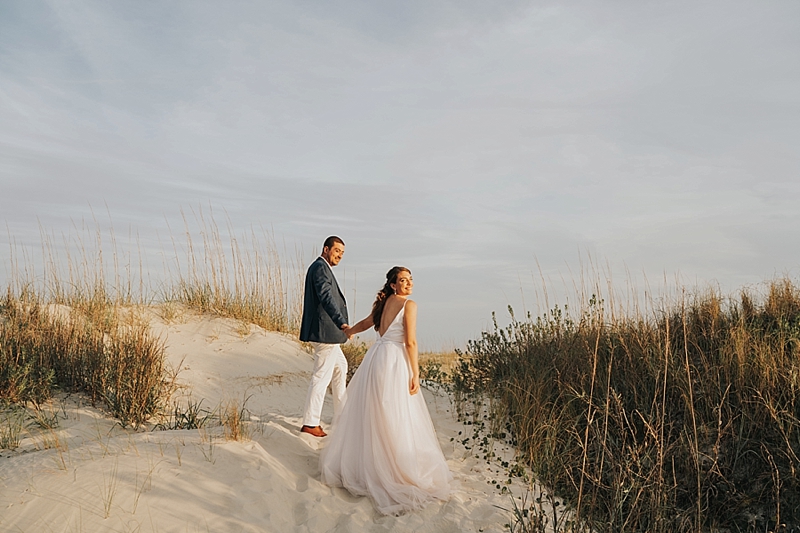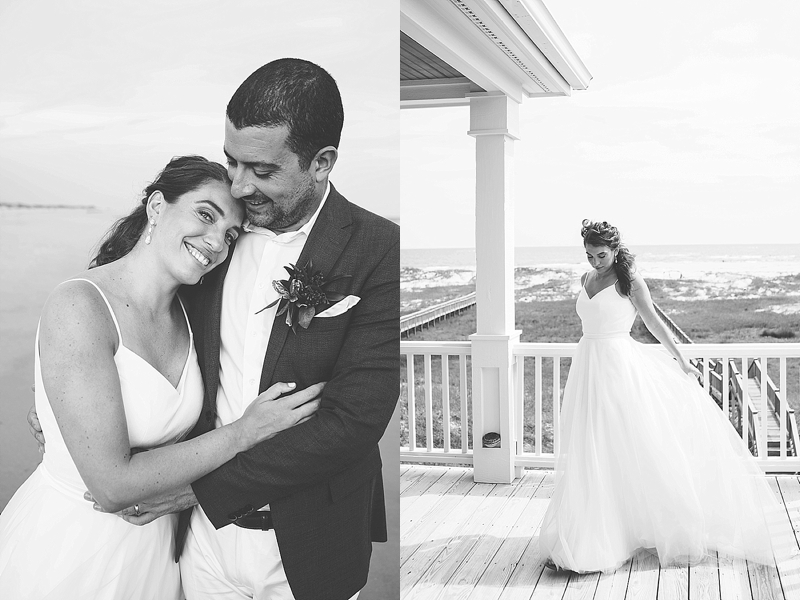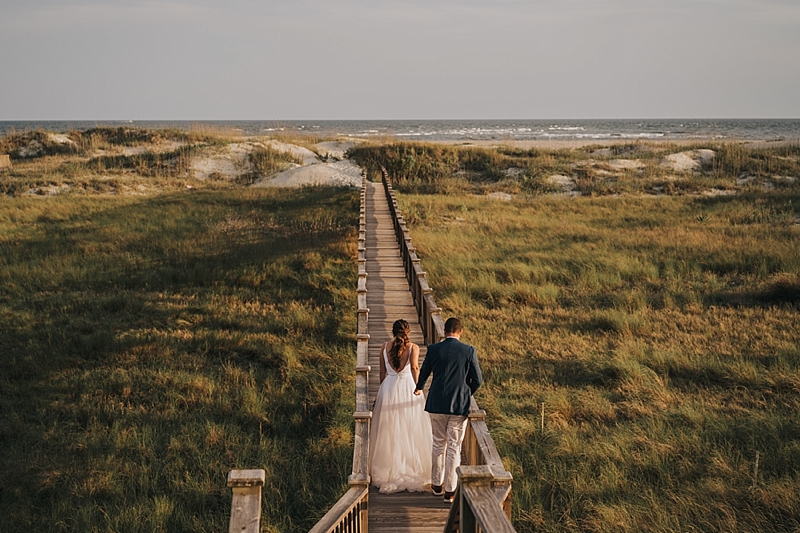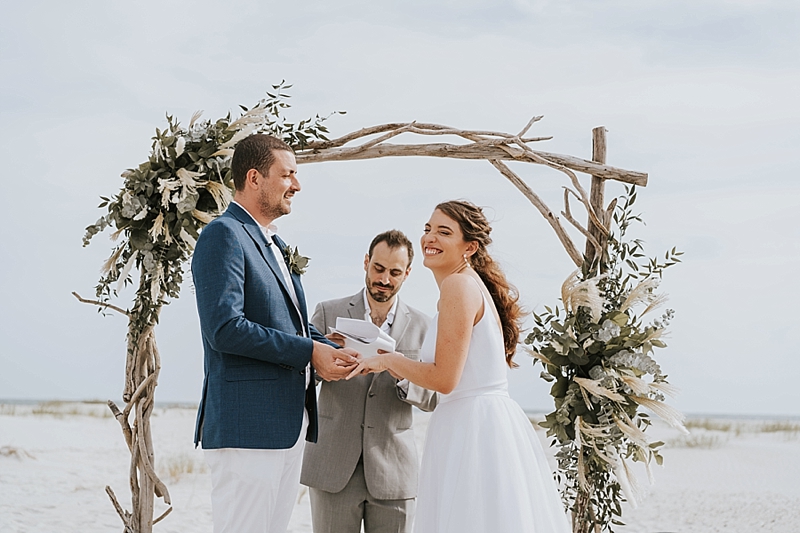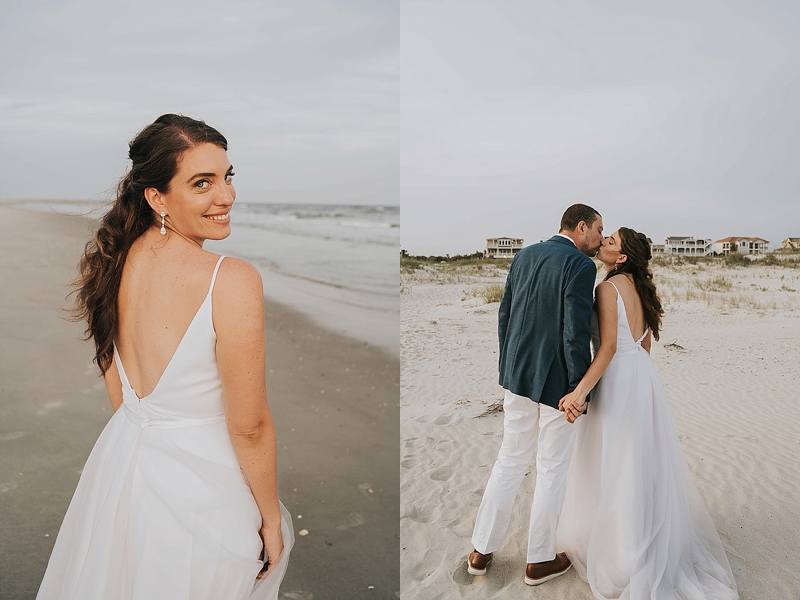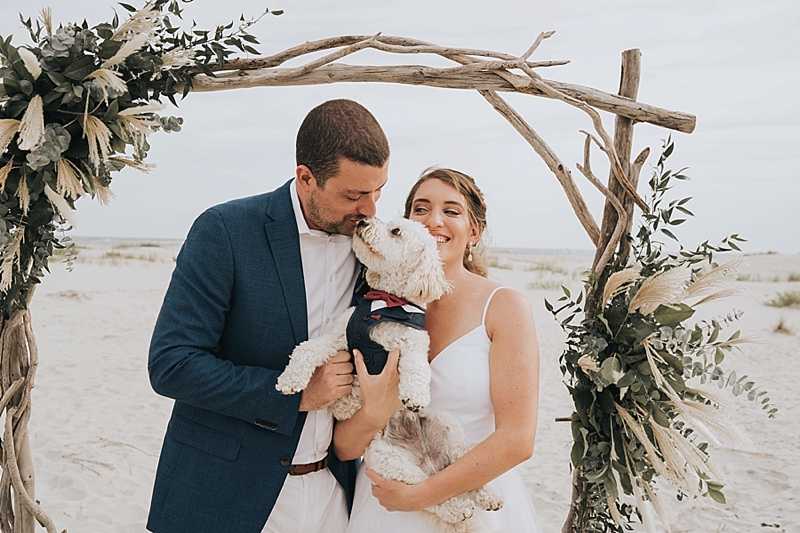 Wilmington Beach Wedding Photographer. Juliann and Jonathon's wedding was actually a destination wedding for them and all their guests. They had traveled down from New York for a long getaway with their friends and family, and planned their wedding at the beautiful Southern Charm at Holden Beach. The Southern Charm at Holden Beach is a large vacation rental beach house located right on the ocean at Holden Beach between Wilmington, North Carolina and Myrtle Beach, South Carolina. You can walk right out from the house onto the beach via a private boardwalk to enjoy the waves and nature. I have been here before for weddings and its truly a gem of a location! 
Julianna and Jonathan were married on the loveliest Spring day on the beach here. The sun was warm. There was a lovely ocean breeze. And we had the most amazing sunset. Their ceremony and reception were all held outside in the fresh ocean air so that they and all their guests could enjoy the magnificent scenery around them. Yet I think the happiest guest of all was their dog Frank! Frank excitedly watched on during the ceremony as his humans got married and even got to play near the pool during the reception. Then of course, we got plenty of portraits with him and his mom and dad. He was so sweet and well behaved! I just love when people include their pets on their wedding day!
Some great vendors were included in this laid back beach wedding near Wilmington, including their wedding planner Dawn from Every Little Detail and Juliann's dress maker All Things Dulcinea who created the two piece dress that that she wore. All together, this was a lovely long weekend where so many memories were made. Thank you so much Juliann and Jon for asking me to capture these cherished photographs for you two! It was truly a joy!
Wilmington + Destination Wedding Photographer