Yeh + Miin | Ilulissat, Greenland Adventure Session Day 1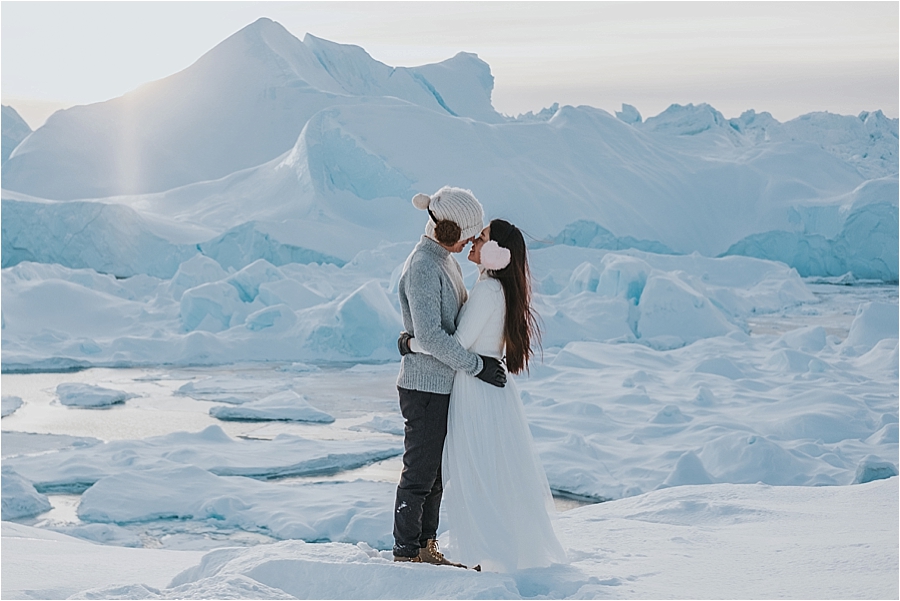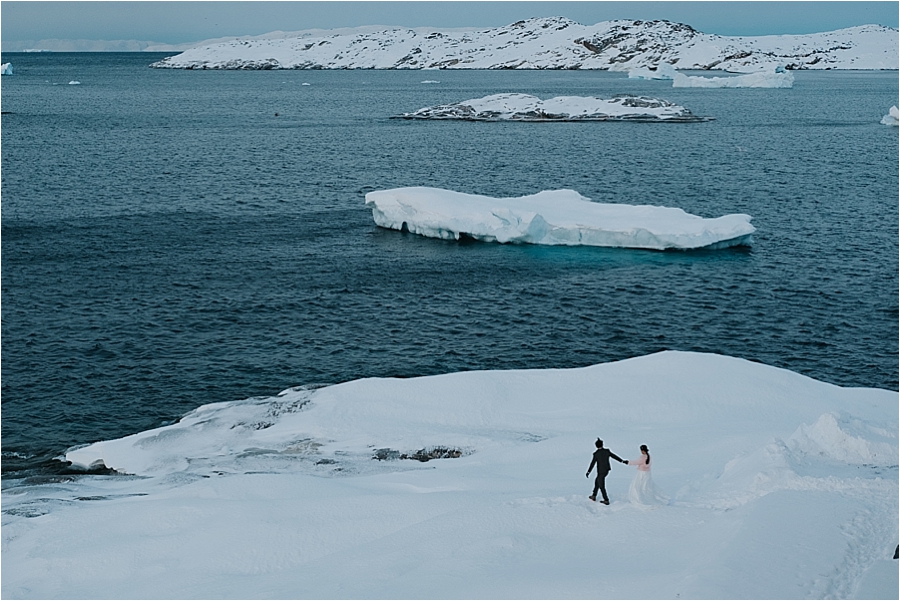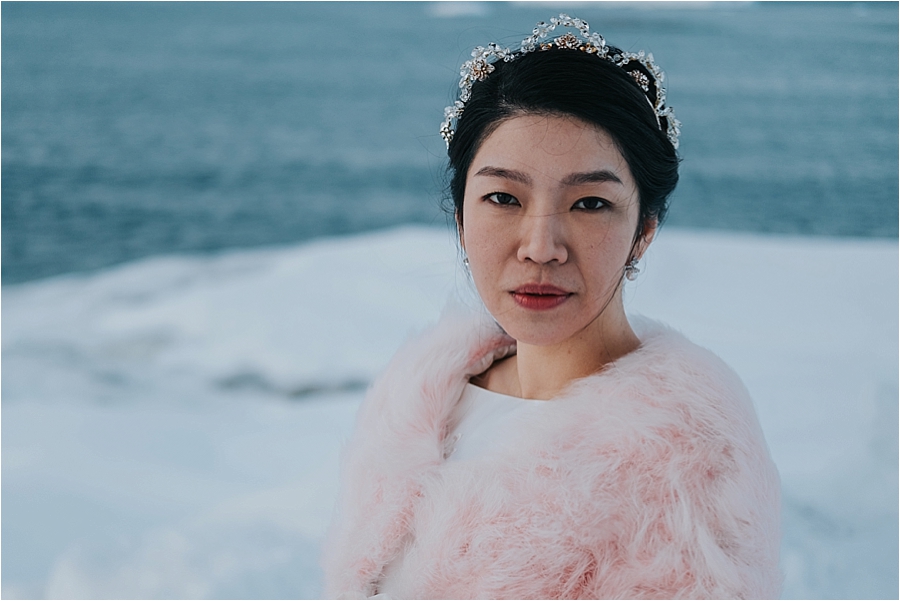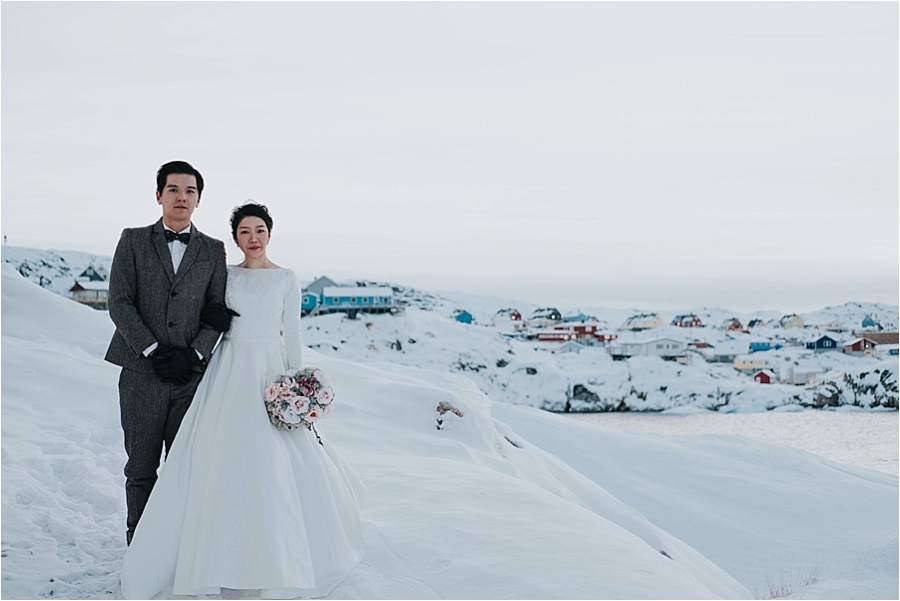 This November, I had the wonderful chance to travel to Greenland to photograph a couple's session. I had been wanting to travel to Greenland for quite a while to see the icebergs and the northern lights. While it was a pretty interesting time of year to travel up to the Arctic Circle to do a session, it allowed me to see everything that I really wanted to see.
The very first question people ask me whenever I tell them about this session is always- why Greenland? To be honest, I did not know the answer for my couple until I met them in Greenland, but their answer makes total sense. Yeh and Miin are from Singapore, where it is very hot and tropical. It's basically a jungle.They never get snow. To them, Greenland is the most exotic place where they can experience scenery and weather they've never seen before. They have plans to get married, so they wanted to have photos to remember this big trip together before the big day.
During the winter, countries near the North Pole such as Greenland have very limited daylight. We had about 4 hours of daylight while we were there, but their days of total darkness were going to start in the next couple of weeks. Because of the limited light and crazy weather, we decided to divide this session into two days. This first day, we hiked a path out to the Ilulissat Icefjord and then walked down to the bay near town.
It was fun to see Yeh and Miin's reactions to these spots I scouted out for them. They were so impressed that I hiked alone in the snow to get to the icefjord vista. Don't be fooled by the smiles- it was still really cold outside! We all layered up and tried to keep moving as much as possible, but there were plenty of times that Yeh and Miin needed to take a break to huddle and warm up. The next day we went for an iceberg boat tour through the Ilulissat Icefjord and then took some pictures among the colorful little houses in town. I'll have those pics posted up here very soon. 🙂
Thanks for reading!
Shelley, Destination Wedding + Elopement Photographer
Check out my travel photos of the scenery in Ilulissat, Greenland
Yeh + Miin's Session Day 2 pics here