Champagne & A Vintage Bentley at the Atlanta St. Regis
 A Very Editorial / Artistic Documentary Style Engagement
Engagement session at the Atlanta St. Regis, a Buckhead wedding venue. Classic style with champagne and a vintage Bentley. Documentary wedding photography in an editorial style with use of direct flash and intentional motion blur.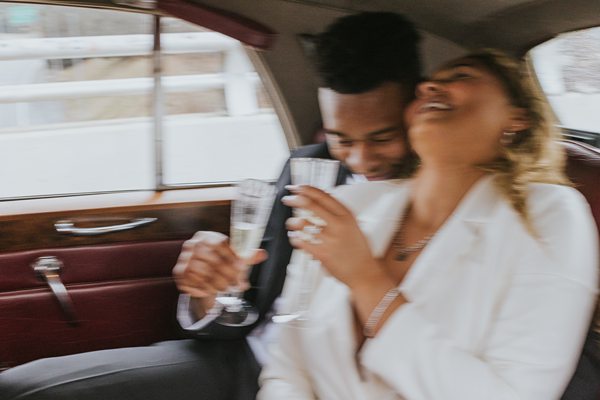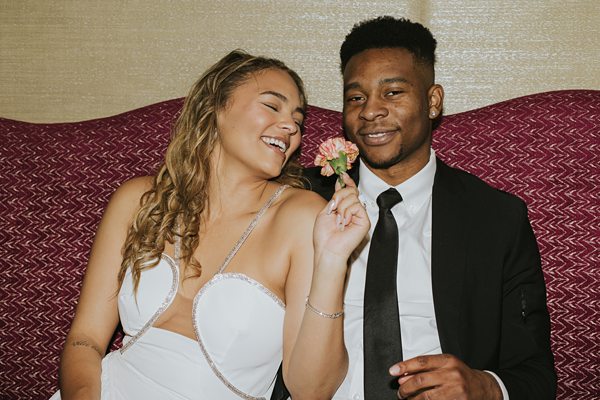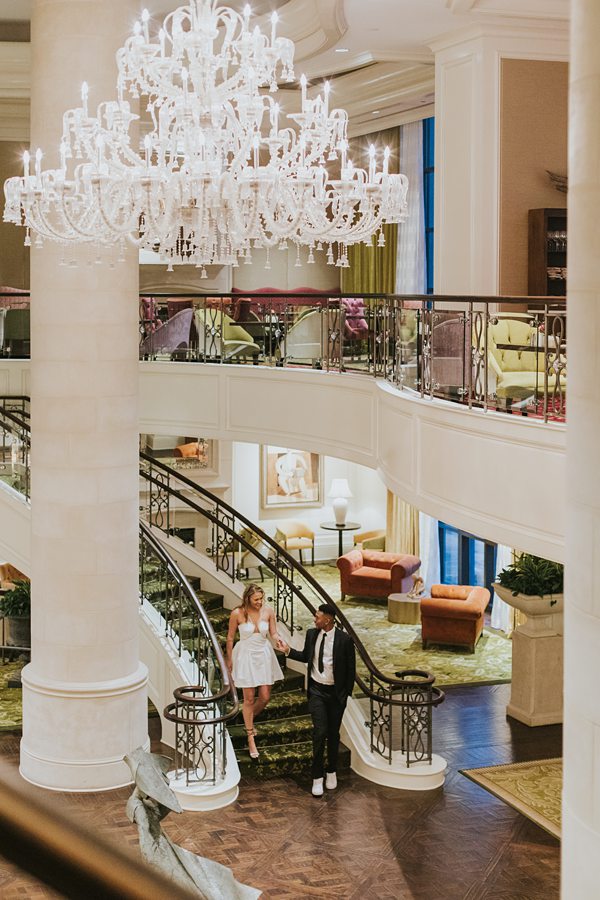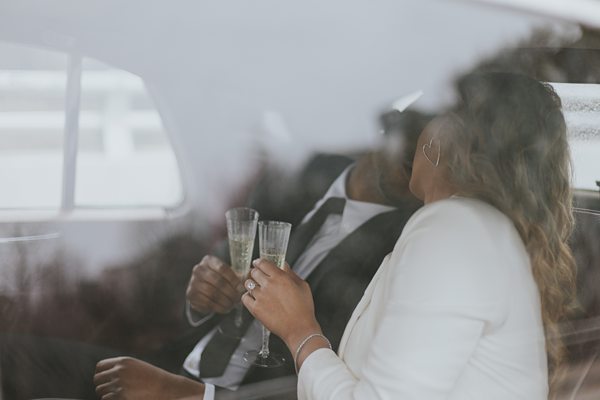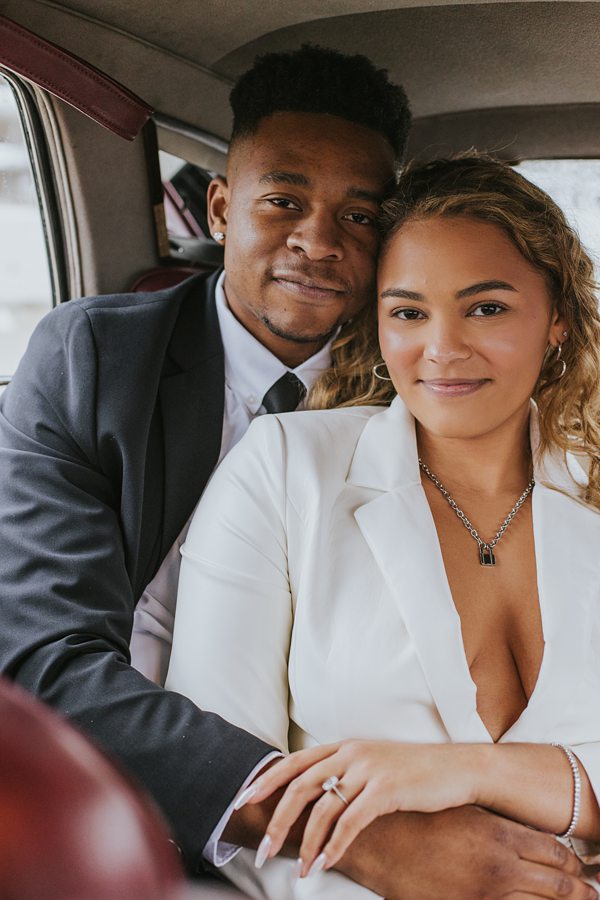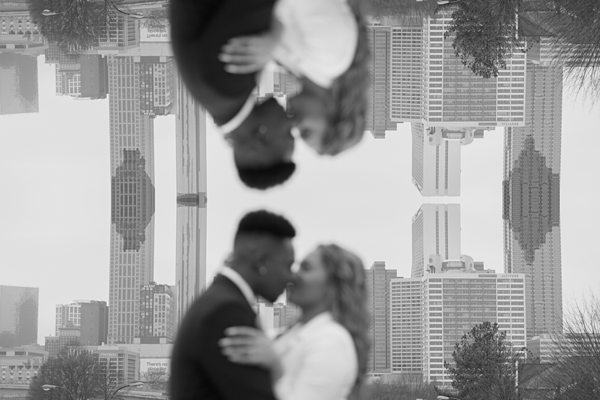 Atlanta Documentary Wedding Photographer
To say I am looking forward to Caitlyn and Watida's wedding this Spring is an understatement. And now that I've photographed their incredible engagement, I am even MORE excited for their wedding at the Atlanta St. Regis.
For their session, Caitlyn reserved a gorgeous vintage Bentley to ride around in. Watida likes cars, so this was a fun and thoughtful aspect to incorporate. We met up at the St. Regis and took some pictures there in front of the building before the rain started. We then headed into the car to our next destination while these two got to sip champagne and listen to their favorite songs in the back seat. While riding, even got to listen to their engagement song when Watida proposed. How cute!
Our driver James knew a great spot to stop with an excellent view of the Atlanta skyline. It had started to sprinkle at this point, but luckily, I brought my jumbo sized clear umbrellas. The bridge was located in a funky neighborhood, and these two even picked up a pizza to enjoy in the back seat. Gotta love their style!
We finished the session at the St. Regis in downtown, capturing the epic staircase and chandelier. And before the session ended, we snuck over to the elevators for some fun shots with direct flash. I really really love this whole set.
Anyways, as you can tell, these two just have the best vibes, and I am so soooo thrilled to be photographing their wedding next month. Not only are they a beautiful couple, but they are just so incredibly sweet.
Documentary Wedding Photographer
Bentley Rental: Atlantic Limousine & Transportation Company 
Venue: Atlanta St. Regis Hotel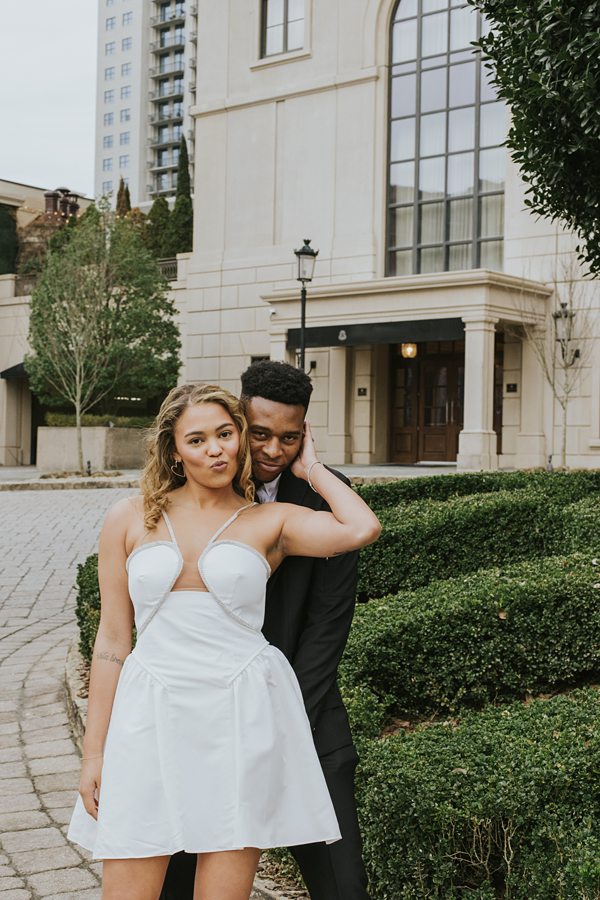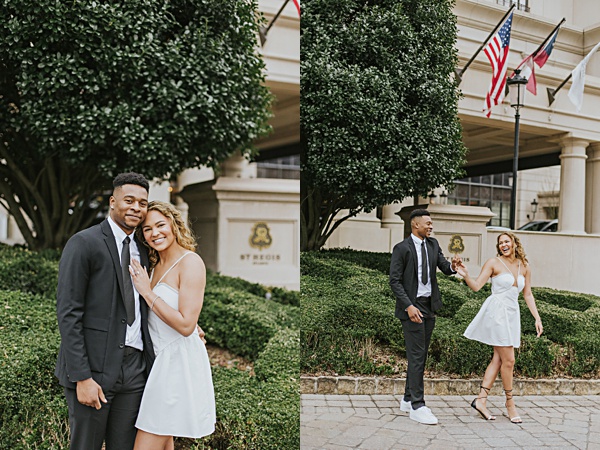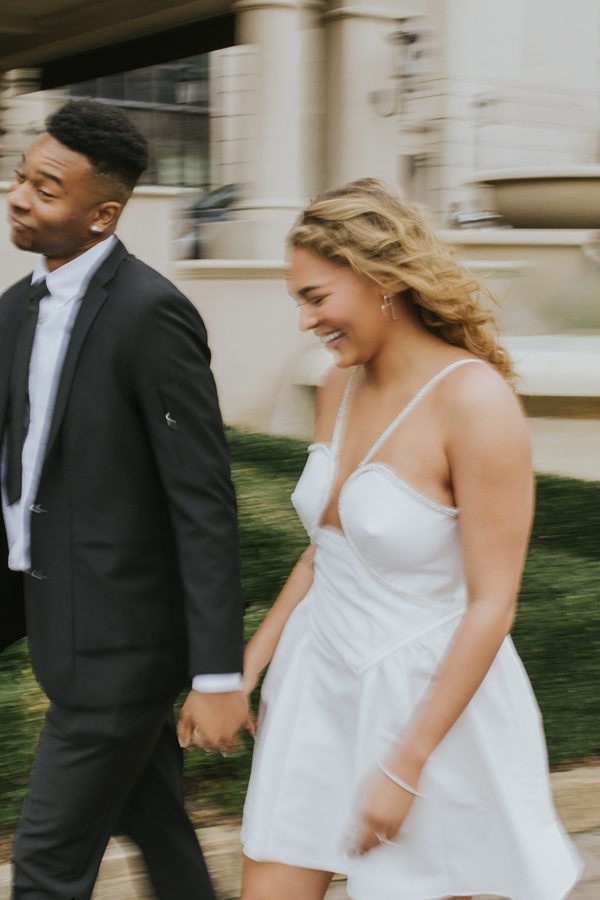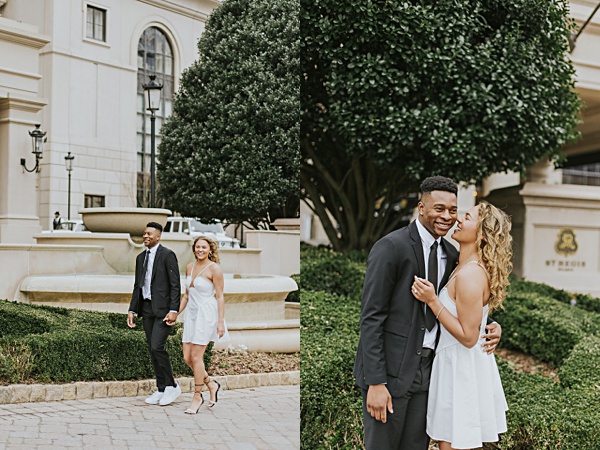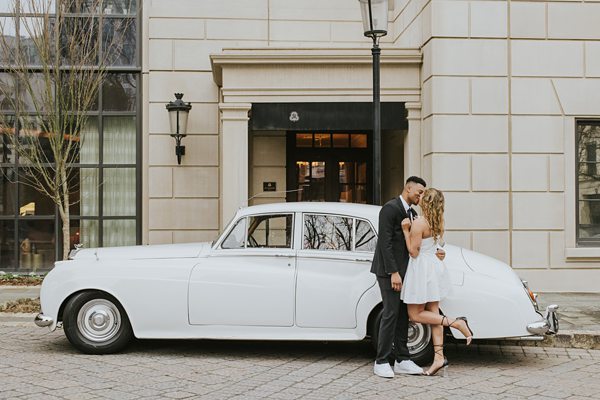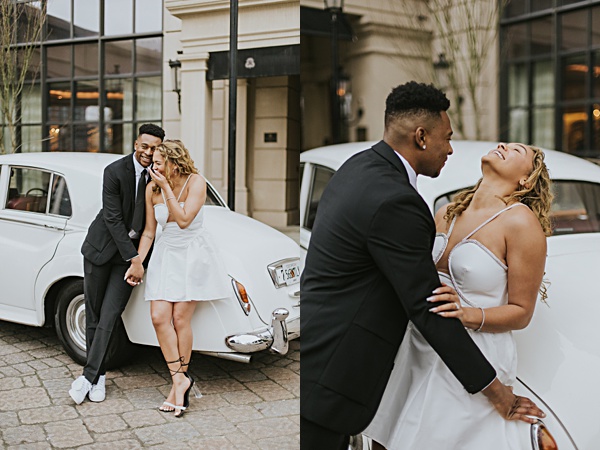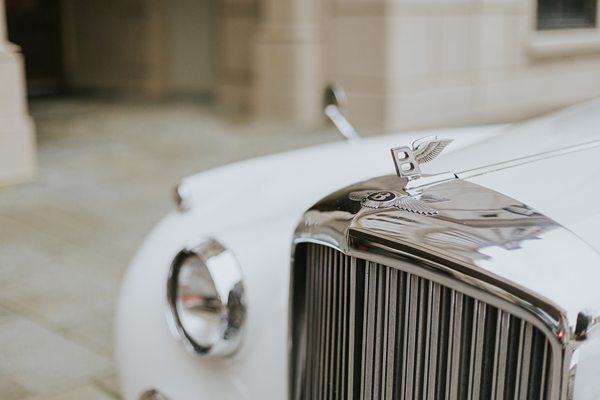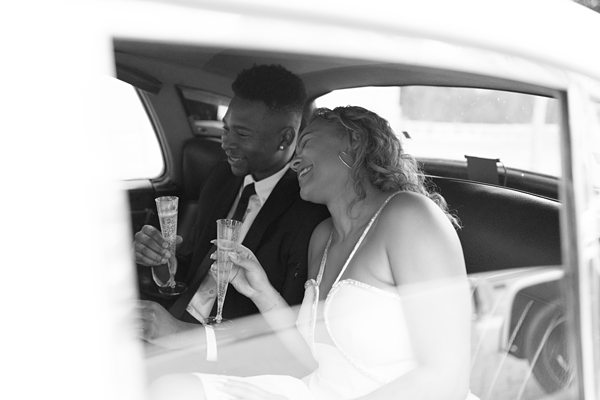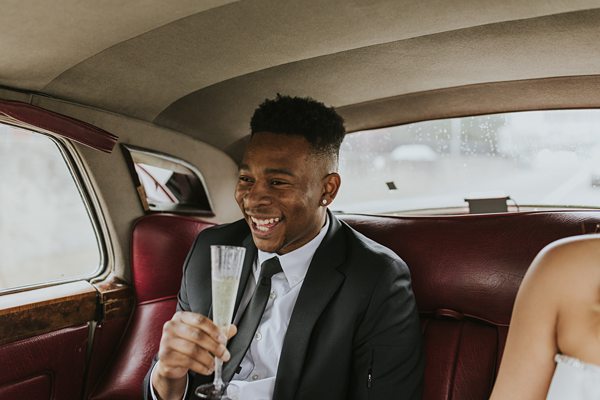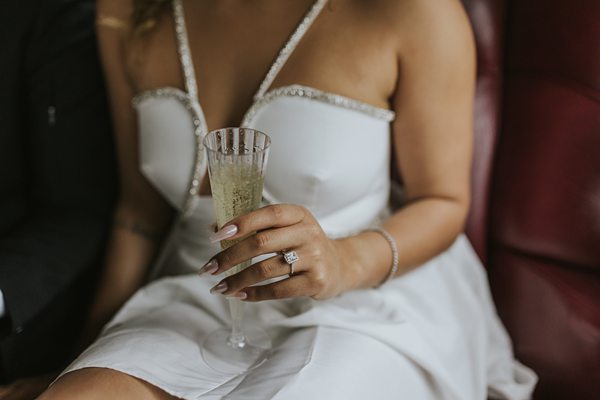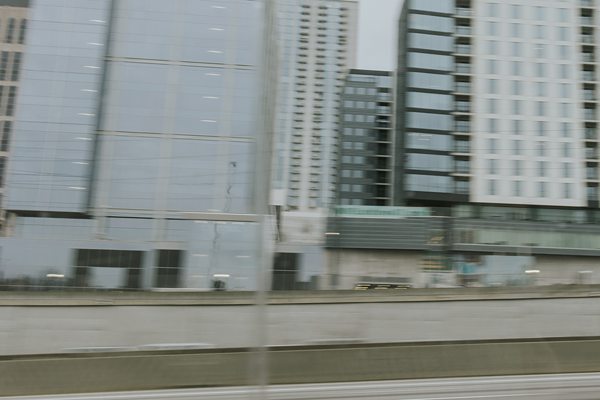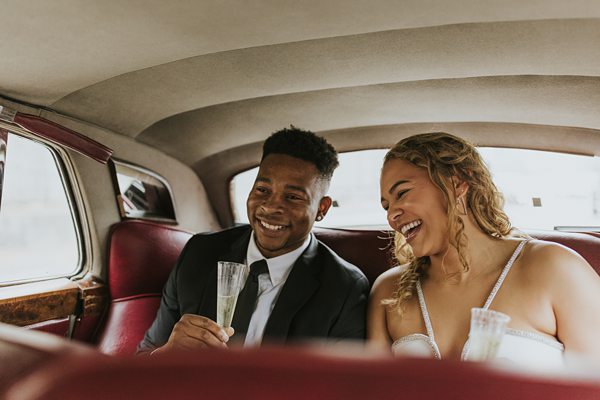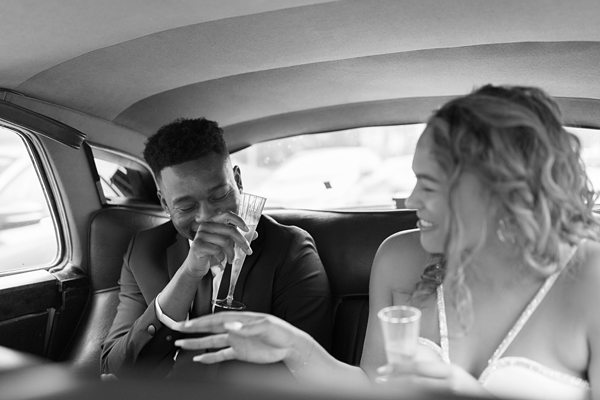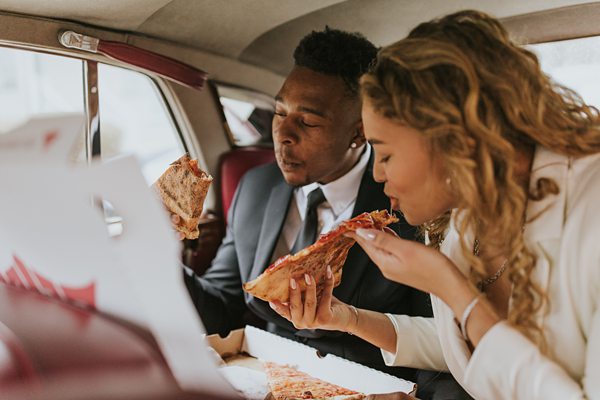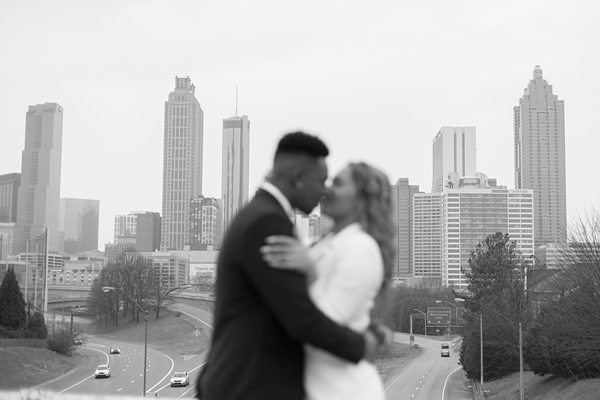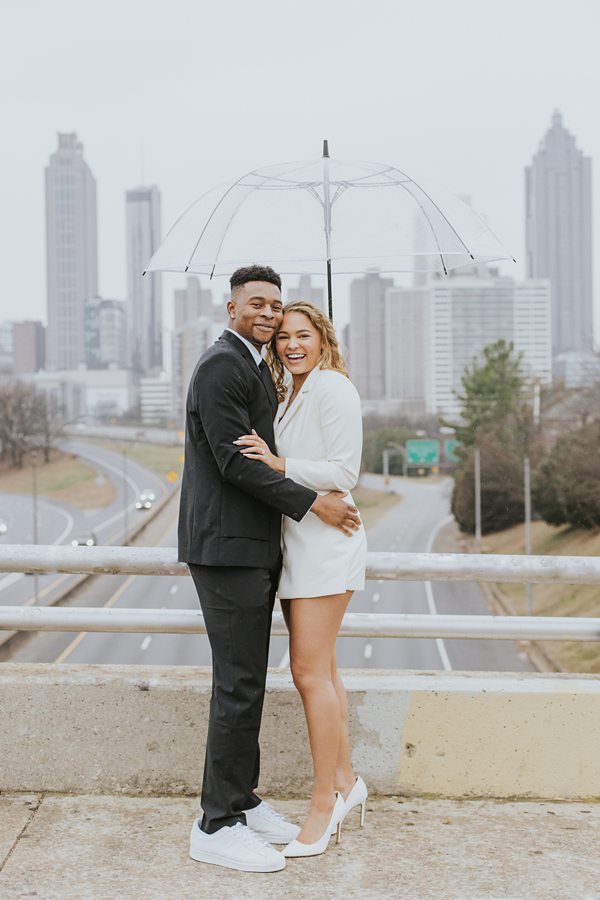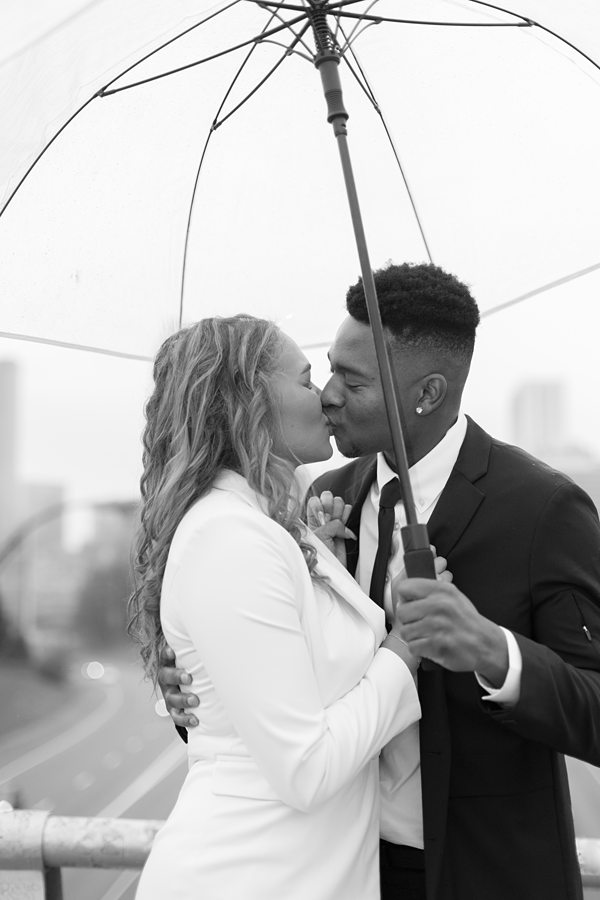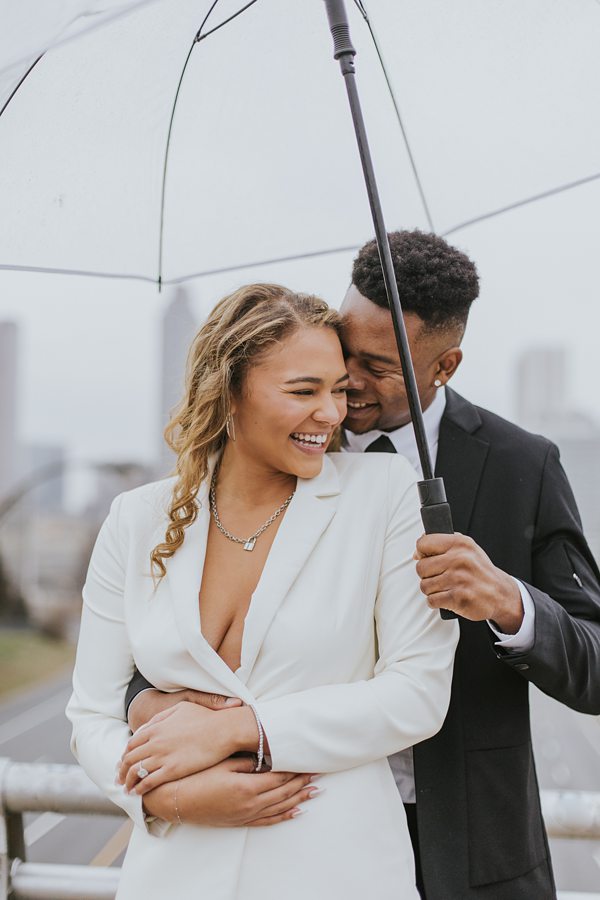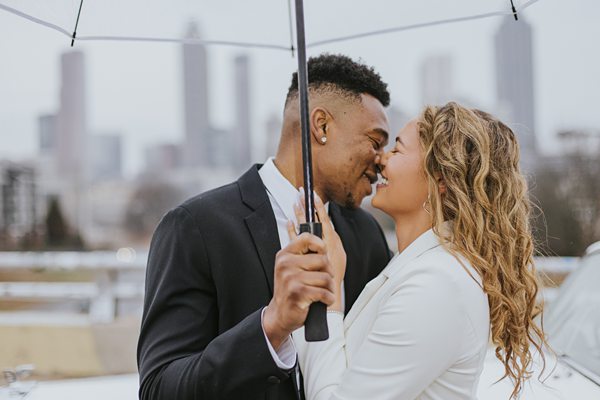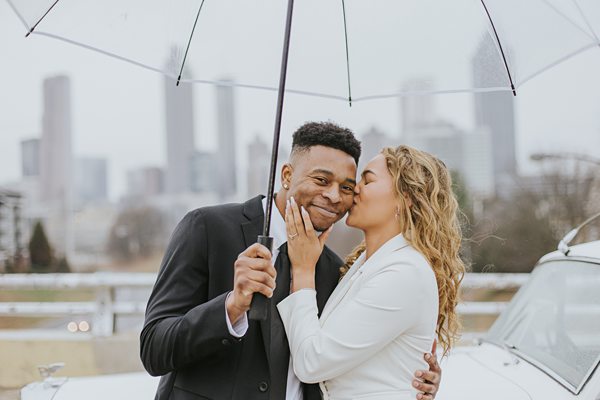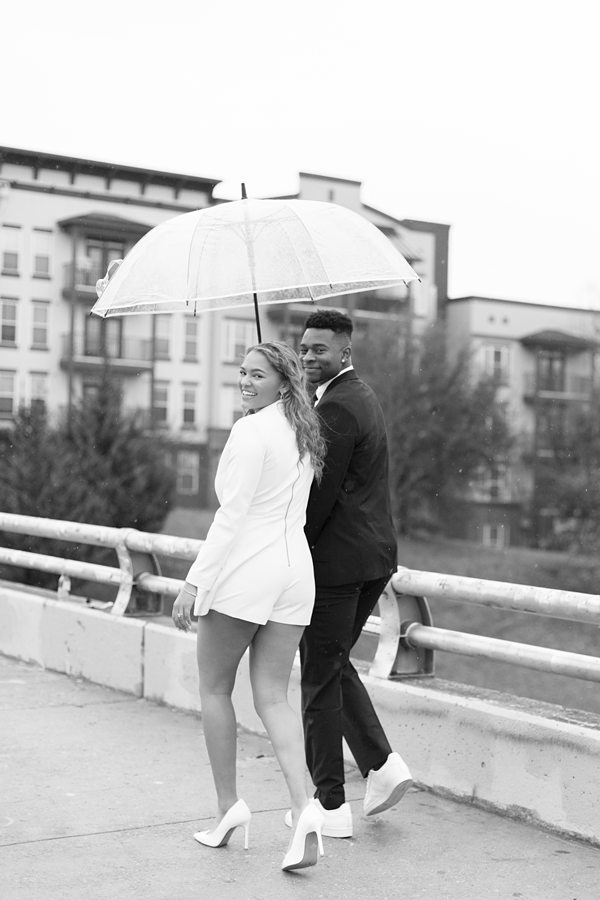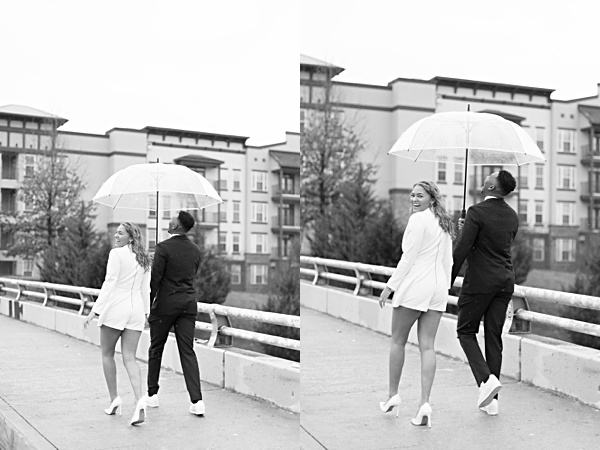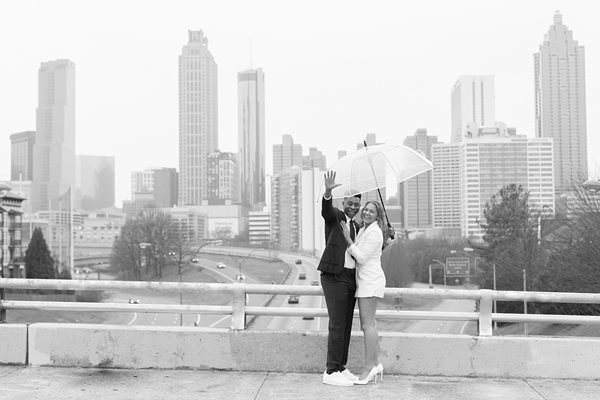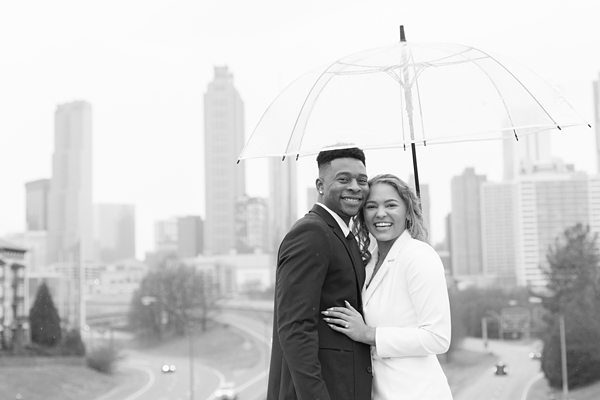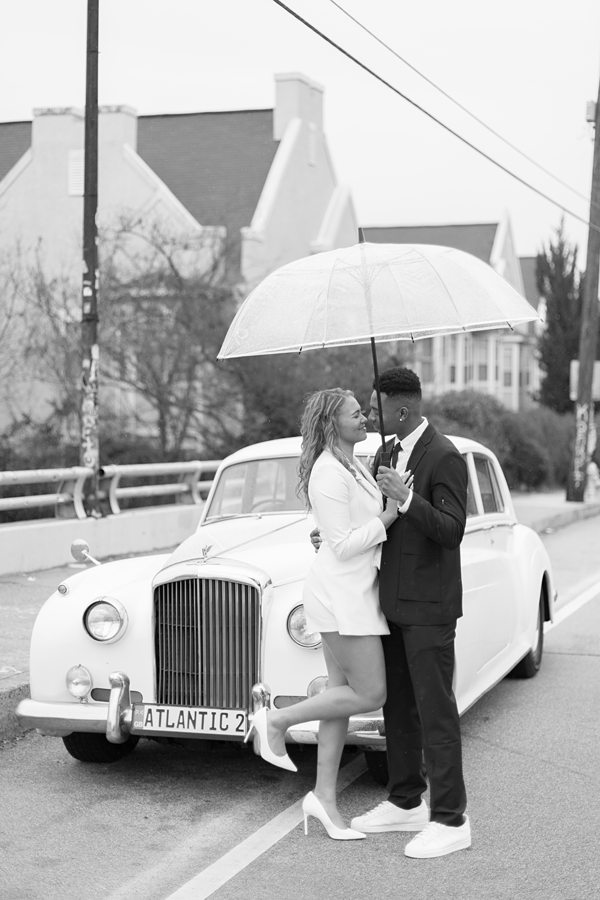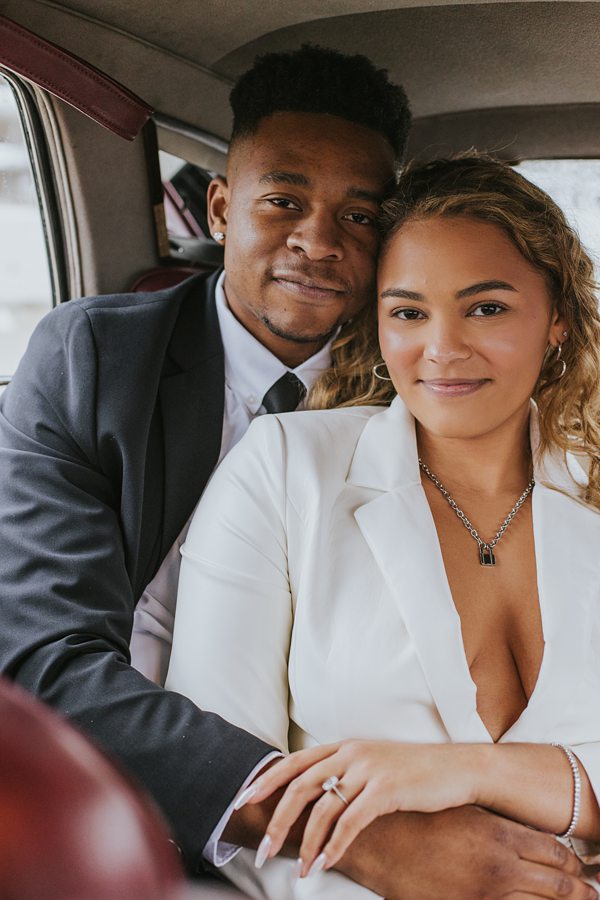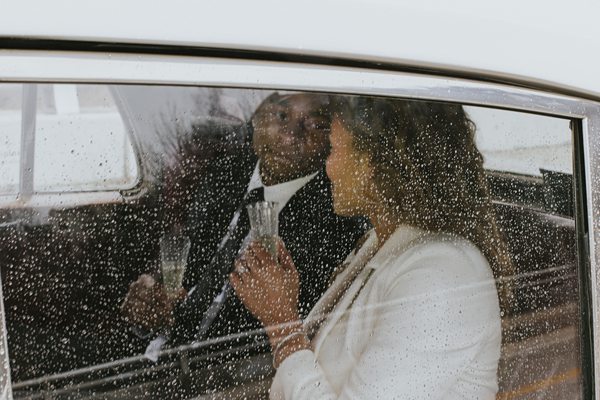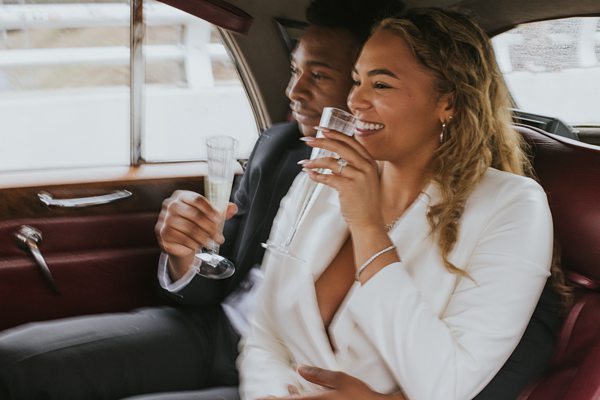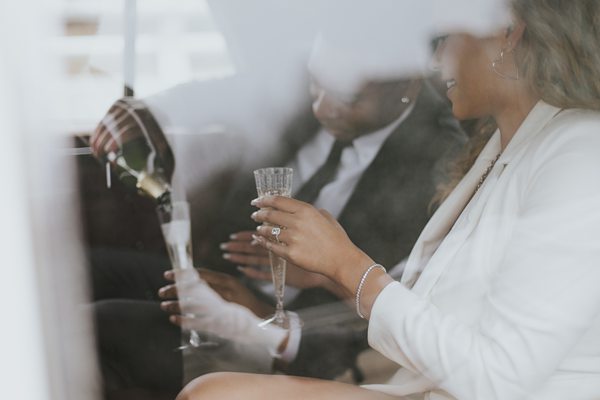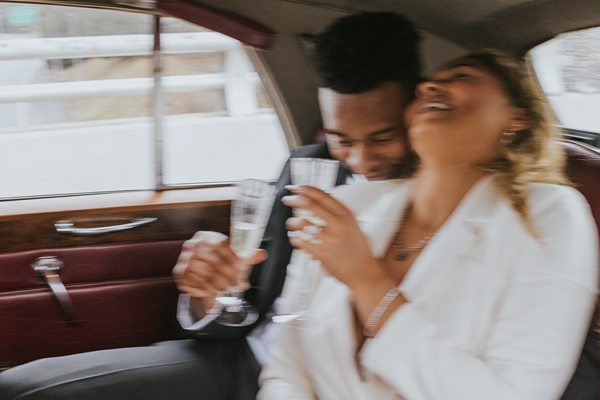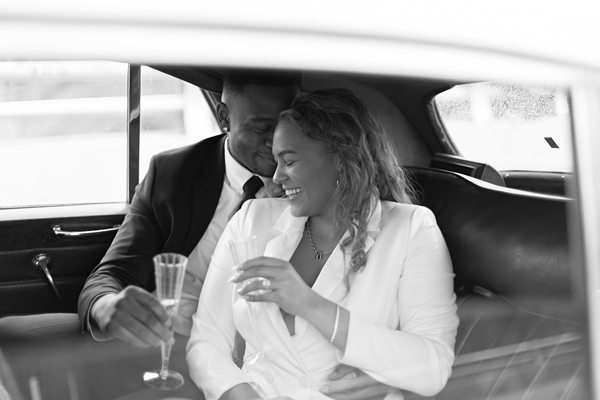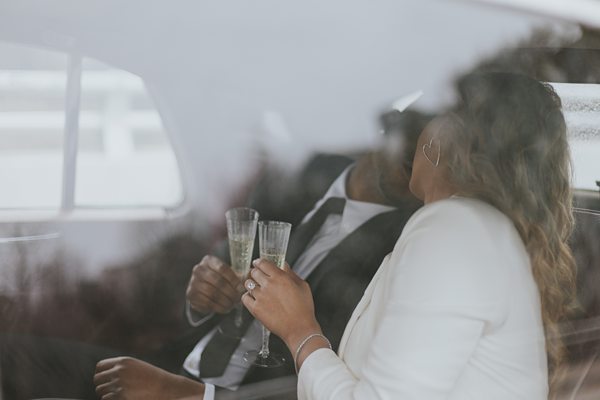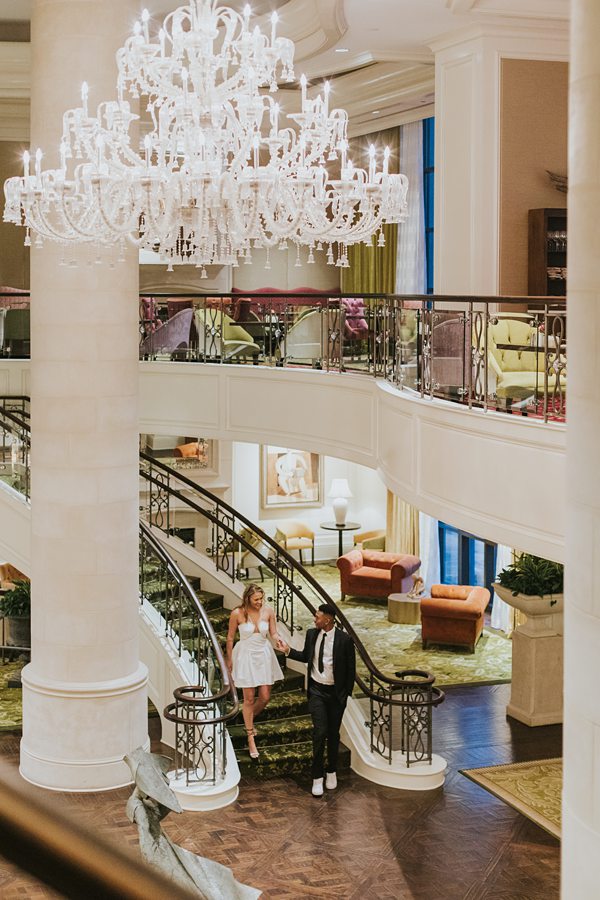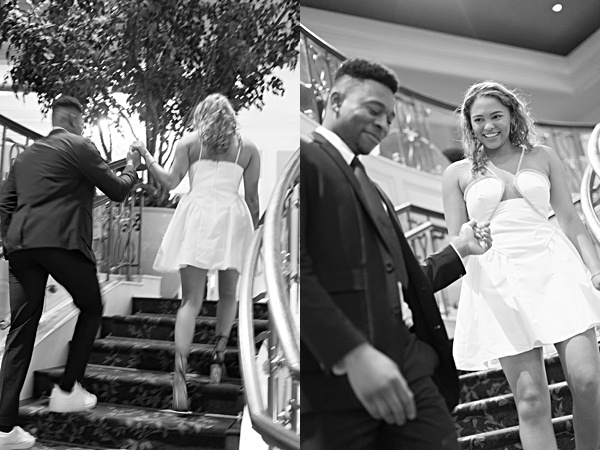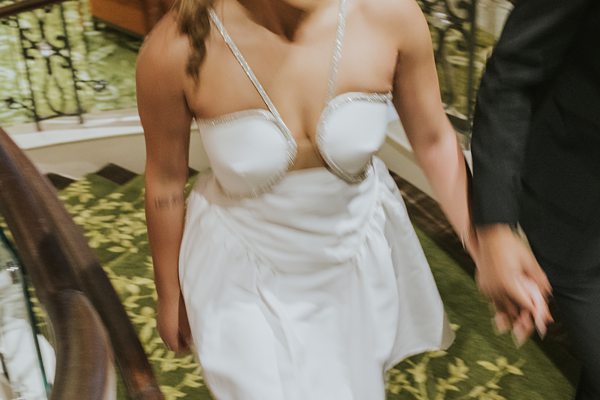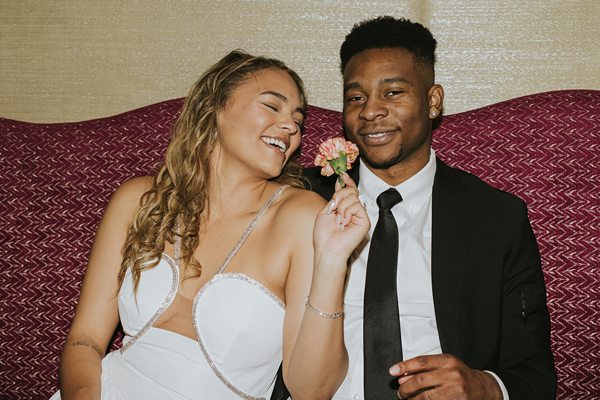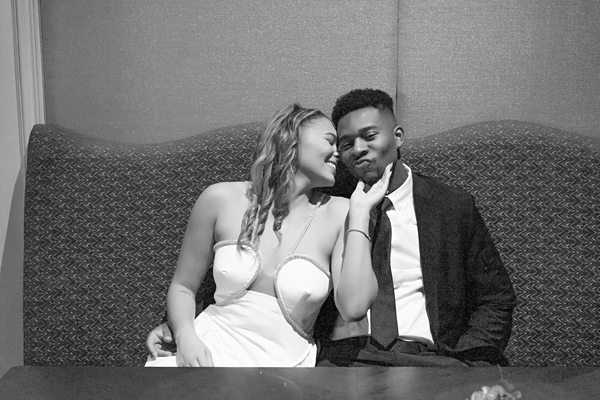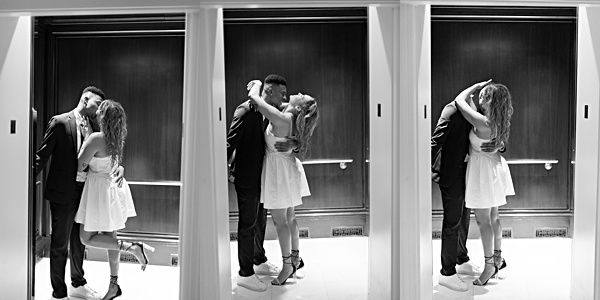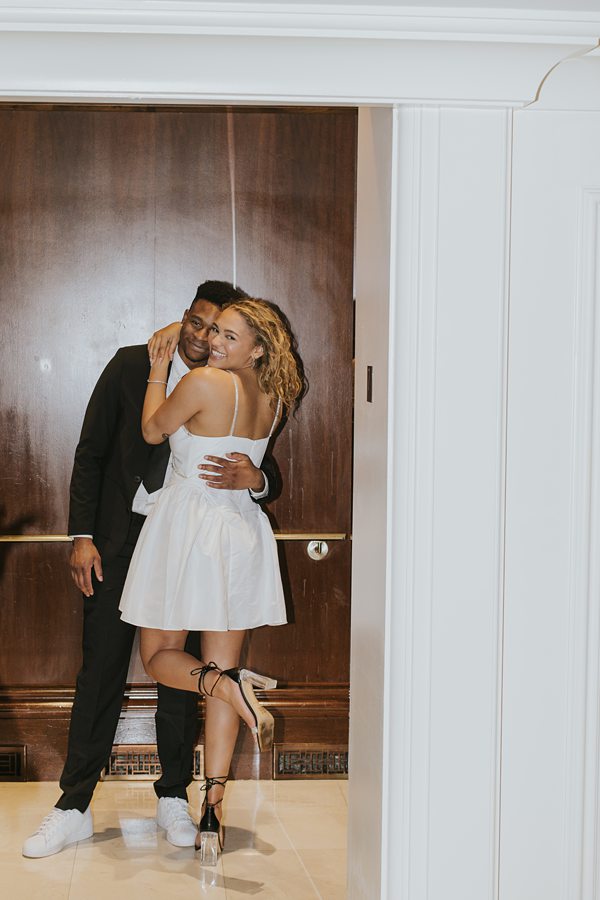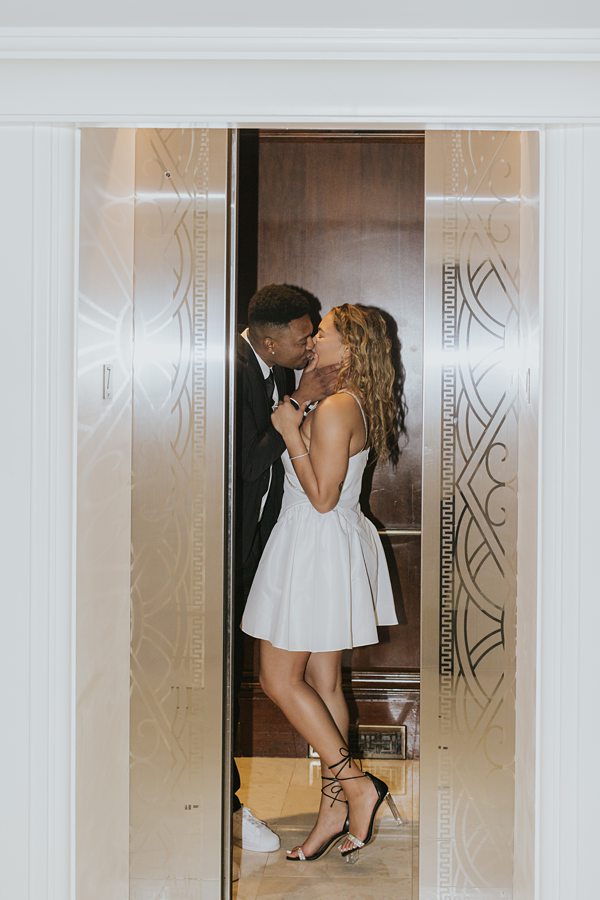 Editorial Atlanta Wedding Photographer
Atlanta Documentary Wedding Photographer
Atlanta St. Regis Wedding
St. Regis Atlanta Engagement Session
Atlanta Documentary Wedding Photographer
Editorial Wedding Photographer Atlanta